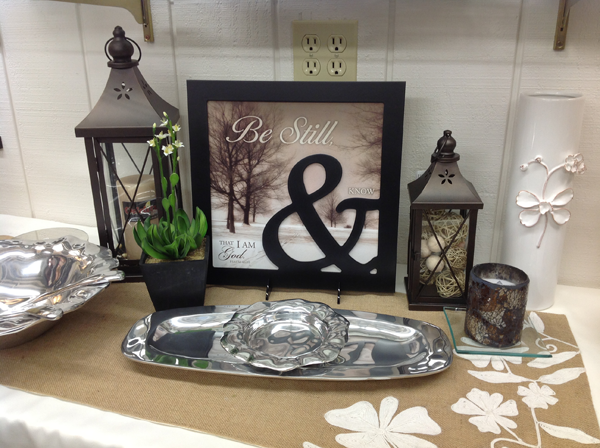 Welcome to Gifts & Things, "The Gift Shop for Everyone," in downtown Holdrege, NE. We offer a number of services to help you choose the perfect gift for any occasion, be it a wedding, bridal shower, anniversary, special occasion, or birthday gift.
We like to make holidays & events special at Gifts & Things with our decor throughout the store on both levels. Visit our gourmet food section. Need a "Gift Basket?" We are known for our gift basket service. You simply choose the items, or we can choose them for you. We'll arrange it and make your gift truly special. Need a gift basket for business associates? We can customize them for any occasion.
Click here to view our Bridal Registry. You can view the couple's list, and then give us a call at (308) 995-4300 for personal service in choosing your gift. We will gift wrap and deliver it for you.
We make it easy for you to select the perfect wedding or shower gift because you know it is exactly what the bride and groom are looking for. The engaged couple register their preferences in china, crystal, flatware, and giftware. We record your selection and update the list as gifts are purchased to avoid duplicate gifts.
Visit us at 505 West Avenue in downtown Holdrege the next time you're shopping for wedding or shower gift. We'll help you select a gift the couple really wants. Not enough time to come see us, just give us a call at (308) 995-4300. We'll gift wrap it and deliver it for you.
Business ID: 1110139307 | Universal ID: dc308121-0113-5e75-bec0-1569ece8691c