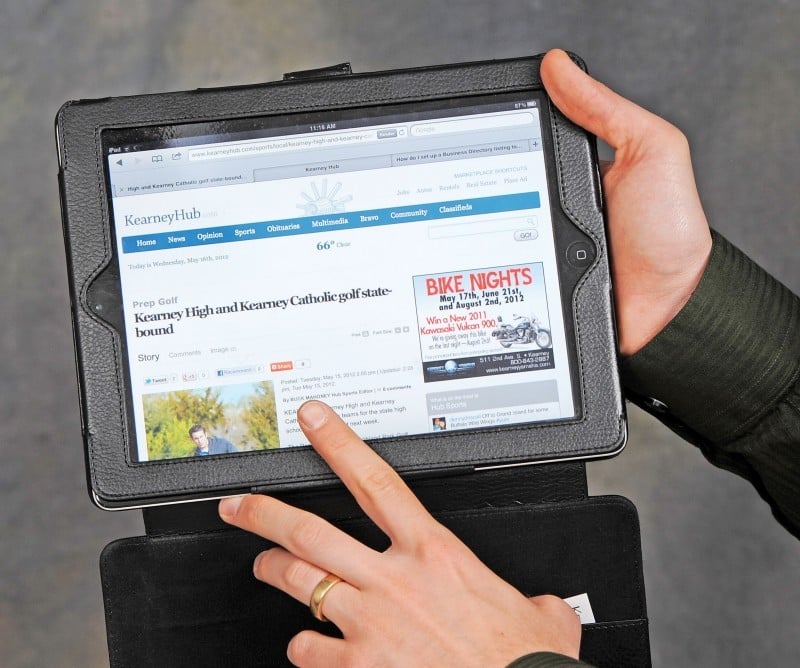 The Kearney Hub newspaper is our news and marketing company's flagship. Founded in 1888 in Kearney, Nebraska and now owned by Omaha World-Herald, a Berkshire Hathaway company, the Kearney Hub provides award-winning local news coverage for south-central Nebraska and is the most efficient advertising and marketing vehicle for businesses to reach a market area that covers all or parts of 10 counties and more than 68,000 adults. Compelling news and advertising information results in high readership of the Kearney Hub, published afternoons Monday through Friday and Saturday morning.
The Kearney Hub Web site, KearneyHub.com, is one of the highest traffic Web sites in Nebraska. KearneyHub.com provides breaking news, sports, entertainment, classifieds, obituaries, weather, and unique content 24 hours a day, 7 days a week. KearneyHub.com averages 1.5 million page views per month, 300,000 unique visitors per month, and over 10,000 readers daily.
The Kearney Hub also provides users a mobile Web site (m.kearneyhub.com) viewable on all devices, including iPhones, Androids, Blackberries and iPads.
Click the tabs above to learn more about the Kearney Hub's marketing concepts, products and rates to help your business succeed.
Business ID: 1111014665 | Universal ID: 043e0c67-fb4a-5714-b037-87d480b317ae