LEXINGTON — The love of antiques has been bred into the Ostrom family of Lexington.
His parents John and the late Annette Ostrom started Bargain John's Antiques in 1968.
In the early '60s, John, now 81, began trading secondhand items, cars and collectible guns from his Lexington home and garage.
John, who was a Dawson County sheriff's deputy at the time, said he needed the extra income. But he eventually learned the value and demand for antiques and switched to that profession.
He spread his love and knowledge to his sons — Lars, 58, and Leif, 55.
Lars, who has worked in the family business his whole life, traveled with his father on long cross-country road trips to antique shows before he was school age. To save money, John often would sleep in his truck. On one of those trips, Lars, then 11 or 12, slept in the truck, and John slept in the truck bed.
"He was soaking wet from the dew in the morning," Lars said with a laugh. "But it was a really nice hotel."
As Lars grew, he saved his spending money to buy his own antiques. He started working in the refinishing shop when he was 15 or 16.
"I'd get to buy things that I thought were a good value and put away," he said.
The family business also grew during those years. In 1972, the Ostroms built a 5,000-square-foot building at the corner of Van Buren and Walnut streets in Lexington where they stored their American Victorian antiques. The following year, they bought an antique showroom at 700 Washington St.
Lars introduced the family business to his wife Joni in 1984. They raised their four children around the business, just as John and Annette had raised their three children — Lars and Leif Ostrom, and Anne Eilers — at the antique store. Joni and Lars' grandchildren now hang around the store.
"The office was like a nursery the whole time my wife and I ran the business, and now it is again," John said.
Lars and Joni took over Bargain John's Antiques in 2002, a year after Annette died. John, however, has continued to be an active member of the business.
"I don't know any other way," John said.
The Ostroms said John drives his van an average of 5,000 miles a month to buy and deliver antiques. In a mid-January interview, Lars told the Hub that John had just returned from a nine-day, 3,000-mile trip. He delivered antiques to the Ozarks and St. Louis in Missouri and Effingham, Ill. He then traveled east to Ohio where he filled the van with antiques.
He said he's looking for original pieces, and "anything better than what we got."
John often makes cross-country trips.
"We like him to go a lot, " Joni said. 'That means we're selling."
"This is (our) livelihood," Lars continued.
"This is what we do," John added.
And John still sleeps in his truck or drives long hours to save money.
"A lot of times you're on a schedule and have to drive overnight," he said. "Then you sleep when you can."
"He has a goal. Every time he gets home, I'm to add up the expenses and he wants to stay under the amount of whatever we brought in on that load," Joni added. "His biggest joy is if he can stay under that amount because then he's making money."
Though John has his limits. He won't sleep out in the cold, he said. Sellers and buyers also help John load and unload their items from the truck, Lars said.
When John isn't traveling, he's reading antique magazines and newspapers.
"He's very sharp on the antiques," Lars said. "His mind is going all the time thinking."
After John arrived home to Lexington on that cold January morning, Lars, Joni and their 20-year employee, Francisco Con, unloaded 40 to 50 antiques into their storeroom. Among the piles of antiques were old signs, statues and Victorian furniture. One notable set was a bird's-eye, maple and burl walnut bedroom bed, end table and dresser with ornate carvings fit for a queen.
"You think of the home where it might have come from where this was just a bedroom set," Lars said. "The house must have been incredible."
Before stowing away the new pieces, Joni took photos and measured the furniture. She then posted the information on their website where people from all over the world can view and order their antiques.
Joni said they started online sales through their website, bargainjohn.com, in about 1999. Lars said, their website is their "biggest tool," but Joni said the storefront still is important to faraway customers.
"It gives people security that we're really legit," she said.
Lars added that local customers peruse the website before looking at antiques in the store.
The Ostroms also set out signs for their business on Interstate 80 through Nebraska Tourism. Because of the interstate, Lars said they meet people from all over the country.
"They're looking just to stop and visit, so that's a big plus," Lars said.
Joni spends much of her day talking with customers on the telephone and determining how to get the pieces delivered to them. If the Ostroms aren't delivering on one of their road trips, they are shipping. Con builds custom crates for large items and bands the crates to pallets. Delivery businesses also pick up pieces and deliver them to customers, Lars said.
When Con isn't working on shipping, he spends his time managing the Ostrom's woodshop where he restores and reupholsters furniture.
Lars and John are the mostly like to buy and sell antiques, Joni said.
Lars and Joni's youngest daughter, Hannah, may be the next generation of Ostroms to work in the family business. Or at least, Joni said, Lars keeps asking Hannah to come onboard.
Lars said his daughter, who is studying business marketing in California, did a good job advertising Bargain John's Antiques through social media when she interned at the antique store last summer.
"It was fun to have her around here. She encouraged us to get more into the social marketing," Lars said.
Bargain John's Antiques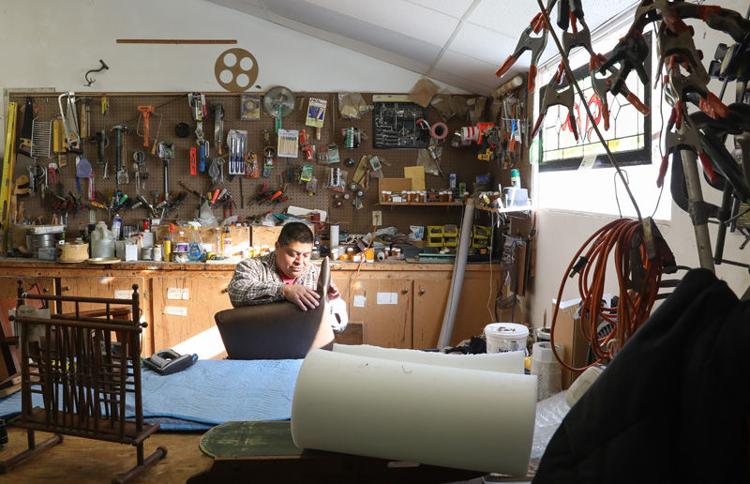 Bargain John's Antiques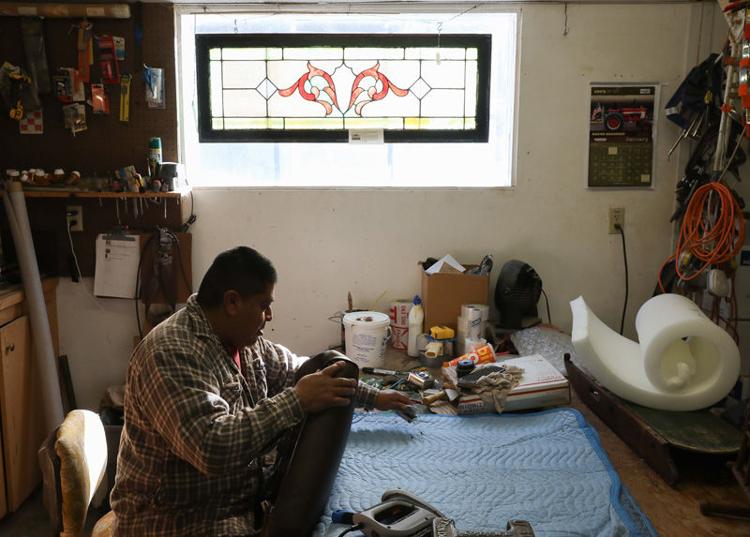 Bargain John's Antiques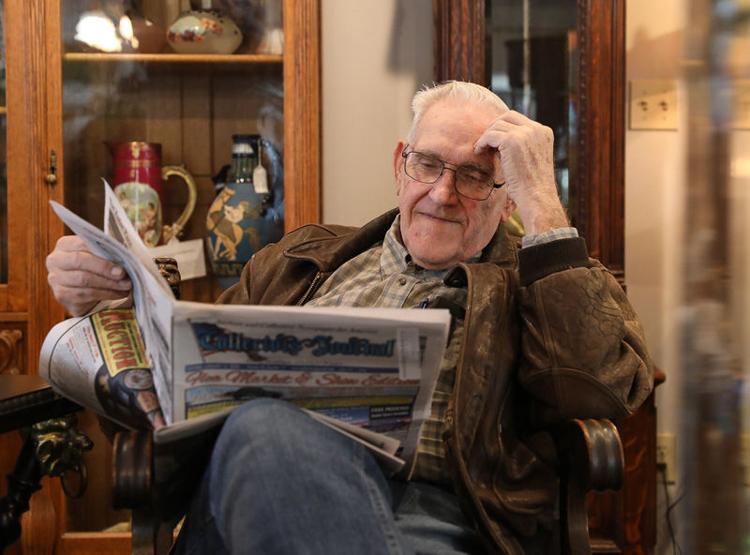 Bargain John's Antiques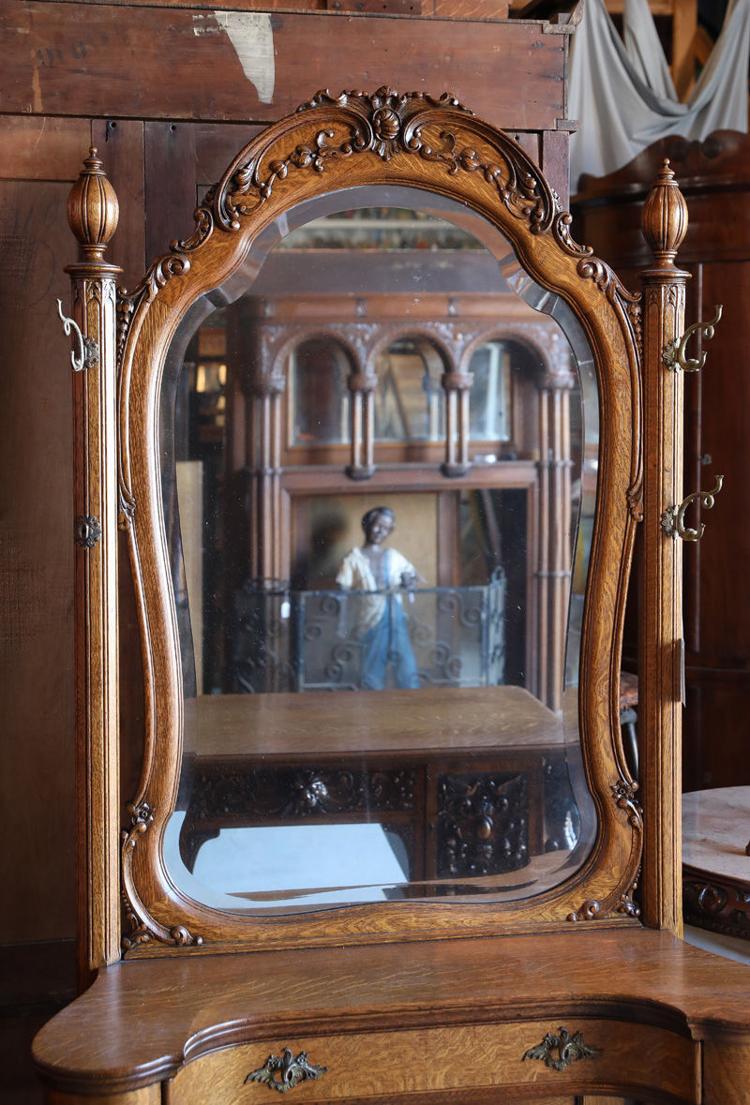 Bargain John's Antiques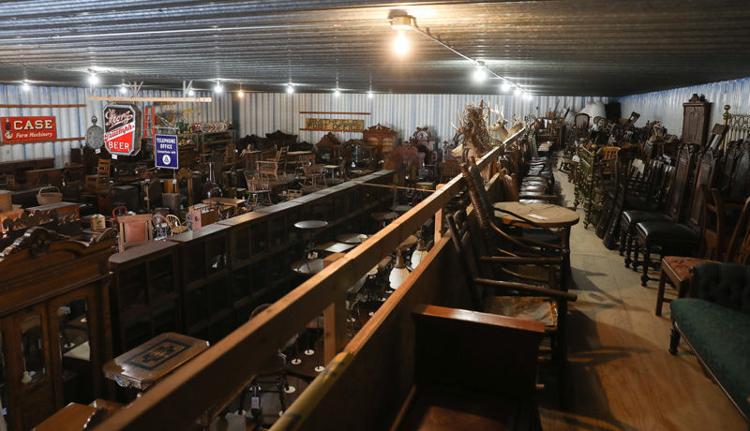 Bargain John's Antiques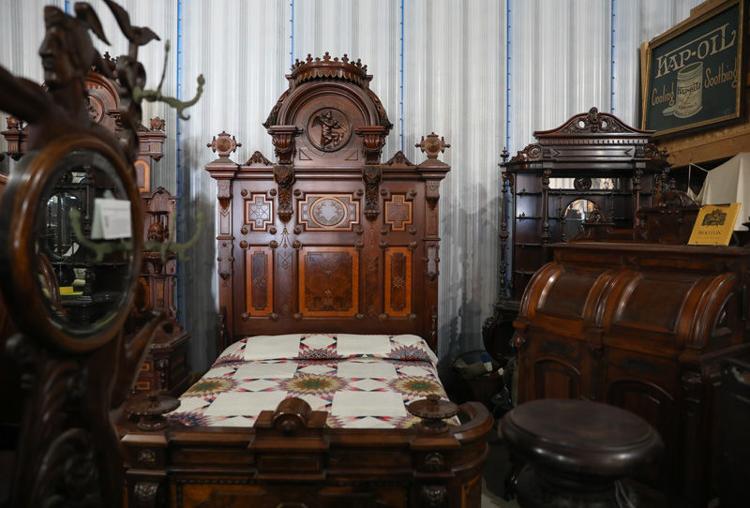 Bargain John's Antiques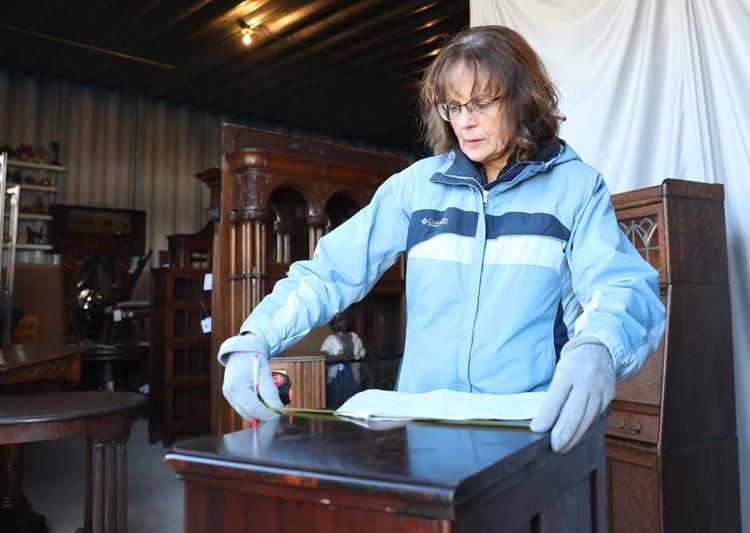 Bargain John's Antiques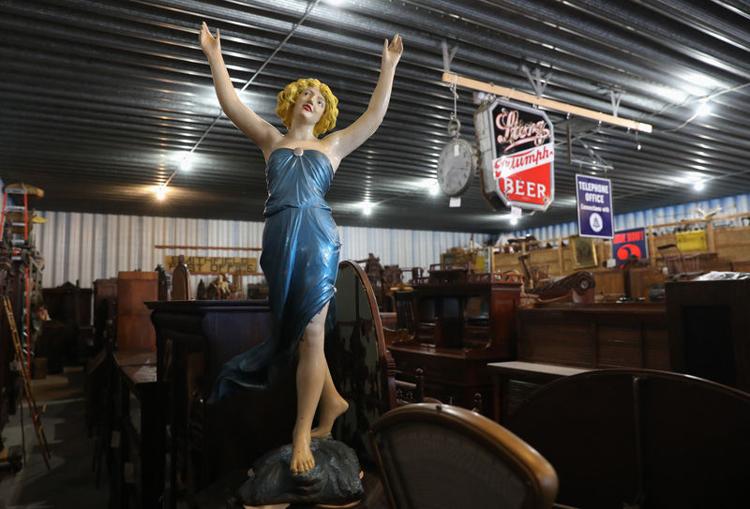 Bargain John's Antiques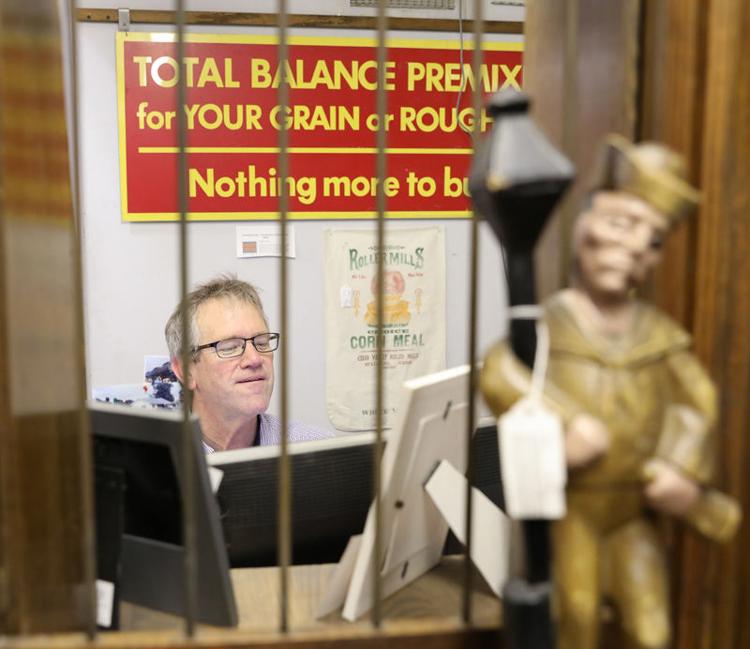 Bargain John's Antiques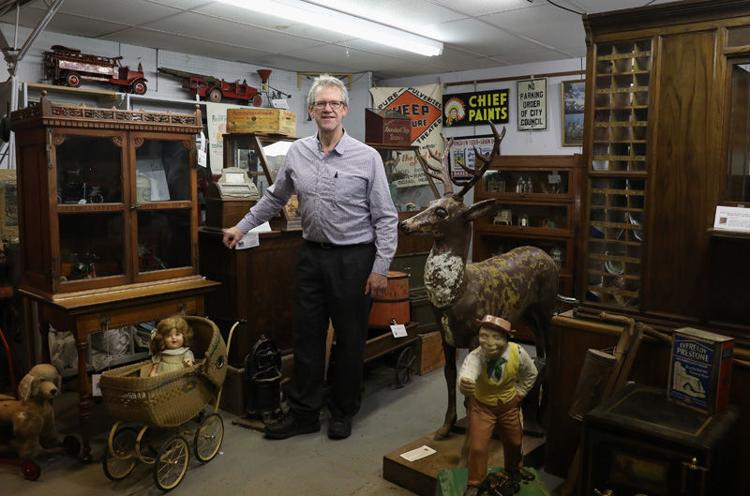 Bargain John's Antiques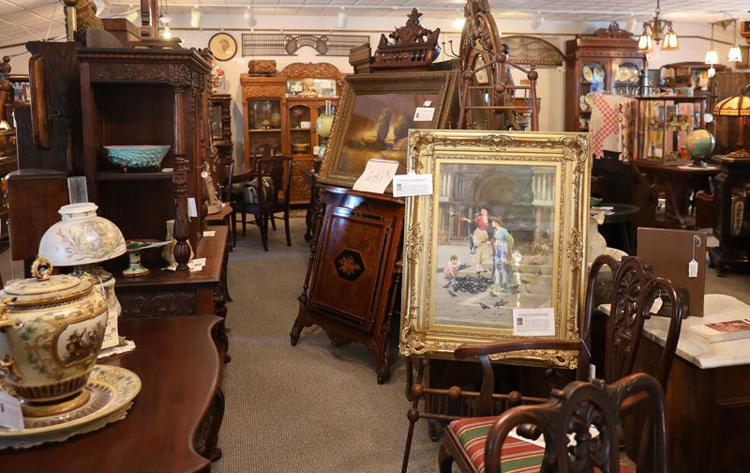 Bargain John's Antiques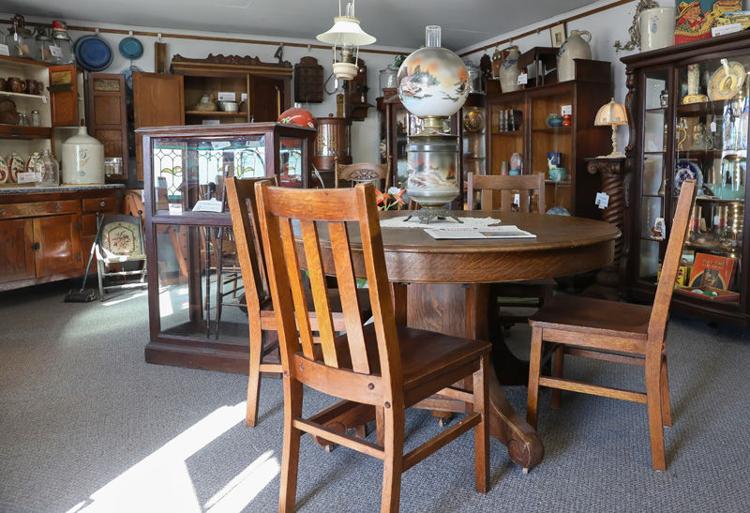 Bargain John's Antiques