KEARNEY — Sandhill cranes aren't the only things to see in the Kearney area during crane migration season.
That's the core message in the Kearney Visitors Bureau's newest brochure and on the visitkearney.org website.
Bureau Director Roger Jasnoch said the best crane viewing times from late February through early April usually are in the early mornings and evenings. That leaves several midday hours for visitors to do something else.
"So what else do you want to do?" he said, listing topic areas such as history or the arts.
Suggestions in the brochure include visiting The Archway, Classic Car Collection, Audubon's Rowe Sanctuary, Fort Kearny State Historical Park and Recreation Area, G.W. Frank Museum of History & Culture, Kearney Area Children's Museum, Museum of Nebraska Art, Nebraska Firefighters Museum & Education Center and the Buffalo County Historical Society's Trails & Rails Museum.
Suggestions for other seasons are the Central Nebraska Veterans Memorial to be completed by late summer; the Fort Kearney Museum in Kearney, open between Memorial Day and Labor Day by appointment; and warm weather attractions such as golf courses and the Kearney Water Trail.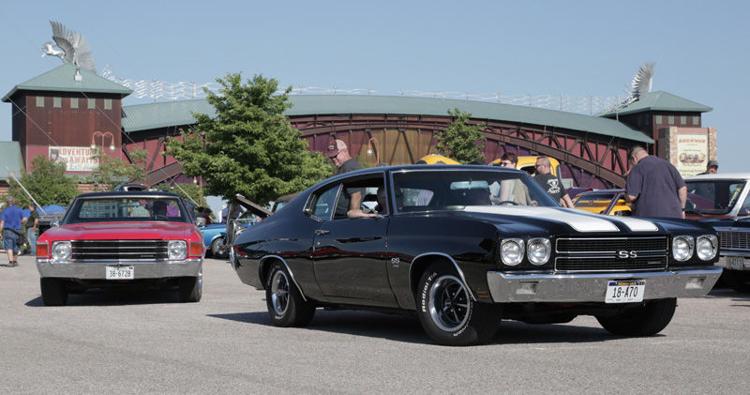 Economic impacts
A 2017 study of the annual economic impact of hosting 600,000 or so sandhill cranes in the Central Platte Valley each late winter-early spring was done by University of Nebraska at Kearney College of Business & Technology researchers Bree Dority, Eric Thompson, Shawn Kaskie and Lisa Tschauner.
They estimated that 46,500 crane visitors came to the region — a number Jasnoch said probably was similar in 2018. Using estimates on full-time equivalent jobs, visitors' spending on things such as motels and food, and tax revenues, the study estimated a total economic impact of $14.3 million and 182 year-round equivalent jobs in 2017.
Of that total, Audubon's Rowe Sanctuary southwest of Gibbon and the Crane Trust Nature & Visitor Center near Alda were credited with $3.72 million of impact to the central Nebraska economy.
Jasnoch said actual visitor numbers vary annually with weather as a significant factor for day travelers. Those who come from other states and other countries, "they're going to come whether it's snowing or raining," he said.
"What's nice about cranes is they're like a museum. They are for streakers, strollers and students," Jasnoch said.
He explained that "streakers" are visitors who choose a fairly quick experience by observing sandhill cranes feeding in cornfields and wet meadows during the day and/or watching them fly to the river in the evenings from the Fort Kearny Hike-Bike Trail or other pull-off areas.
"Strollers" are people who want at least one closer-to-the-cranes experience, such as booking space in a Rowe Sanctuary blind along the Platte River to see cranes leave their sandbar roosts in the morning and/or return to the river at sunset.
"Students" may book an overnight blind in the river, take crane education classes or tours, and spend more time observing crane behaviors, just like people who will read every sign on every exhibit in a museum, Jasnoch said.
Another plus, he said, is that bird watching is considered a "soft adventure" activity that doesn't require the extreme outdoor skills of a mountain climber or investing in "a $1,000 pair of binoculars to see the cranes."
Jasnoch added that today's senior citizens are more active today than 20 years ago, so sandhill crane activities work well for people who have time to travel and the ability to stay awhile.
Seniors and other visitors generally want experiences with two components — entertainment and learning. "Rowe provides both of those things," Jasnoch said.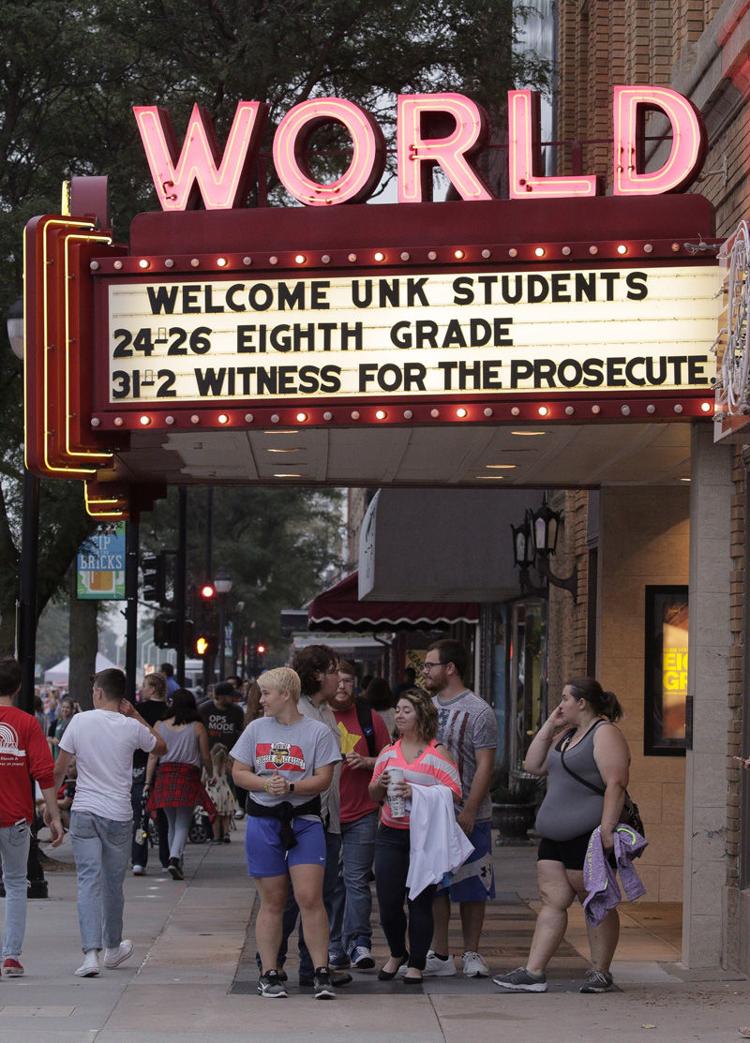 Marketing a world event
He is in his 33rd year as director of the Kearney Visitors Bureau, which was started in 1982. He said an initial brochure printed in 1987 was done in partnership with Grand Island and Hastings entities.
Rowe Sanctuary, which had an office in an old farmhouse but no visitors center like today's Iain Nicolson Audubon Center, drew around 800 visitors in the mid-'80s.
Meanwhile, Jasnoch said, up to 5,000 visitors stopped at the better known Fort Kearny State Historical Park to ask about the cranes.
"Now that's flip-flopped," he said.
When Rowe Sanctuary started getting known as the target location for sandhill crane watching, visitors came from a few states. "Now it's a number of different countries ... We're a destination now for the entire free world," Jasnoch said.
"I can remember when you could go to the bike-hike trail bridge (on a crane season evening) and you might see 20 people," he said. "Now it's 120 or more."
One reason for the higher numbers has been the ability to use social media to distribute information about one of the world's great migration experiences to people everywhere, instead of mailing everything.
"Information now is instantaneous," Jasnoch said, and the crane experience gets boosts from online videos posted by visitors and attention from national news media.
"We try to keep our website fresh because that's the last thing some people see before coming here," he said, adding that one constantly updated feature allows people to see where rooms are available in Kearney and at what cost, and then book a room.
Front desk employees from area motels are taken on tours to Rowe Sanctuary and Fort Kearny, and given brochures and a laminated cheat sheet to help answer questions about crane watching and other things to do.
Partnerships, especially between the Kearney Visitors Bureau, Rowe Sanctuary and Fort Kearny, are strong, Jasnoch said, and they also work with representatives of museums, other conservation entities and tourism-related businesses.
He said the partners try to get everyone together about a month after every crane season.
One topic often discussed is how to provide additional public viewing opportunities. Jasnoch said most dates for river blind tours at Rowe are full by the end of January in most years.
Crane capital
Motel rooms also can be full at times because of the many special events in Kearney, such as wrestling tournaments, other sports events and entertainment programs, during the height of crane tourism season.
"We just need six weekends in March and we'll be good," Jasnoch joked.
In the last few years, the visitors bureau has advertised Kearney as the "Sandhill Crane Capital of the World."
When asked how that title was determined, Jasnoch recalled finding an email message sent at 4 one morning by Rowe Sanctuary Director Bill Taddicken.
Taddicken suggested the Kearney area could be promoted as the sandhill crane capital of Nebraska. "I suggested we change that to 'world' and he said it would not be inappropriate," Jasnoch said.
The next step was getting Kearney Mayor Stan Clouse to sign a proclamation.
"It just all kind of happened in a matter of days," Jasnoch said.