KEARNEY — After Shawna Meyer had her second child last year, she was busy juggling multiple businesses with her husband, Chais, and spending time with her children.
The last thing Shawna wanted to do, she said, was cook.
"I didn't want to spend 30 minutes to an hour chopping vegetables and creating a healthy meal. It's easy to create a boxed meal in 15 minutes, but that's not the type of food I wanted to eat ..."
"Or provide for our children," Chais finished her sentence.
So the couple, who own 24 Hour Tees in Kearney and an affiliated company Nebraska Apparels, enlisted the help of their high school friend and Kearney chef Crickett Burns.
Sign up for Kearney Hub daily news updates
Burns, who has 19 years of experience working in fine dining in Denver and at a couple of restaurants in Kearney, only cooks vegan meals for herself. Burns' plant-based dishes fit the Meyers' needs. The meals are gluten-free for Chais, who has celiac disease, and are high in nutrients for the whole family.
Chais and Shawna enjoyed Burns' adapted dishes, such as tikka masala and veggie alfredo. So they decided to make a business out of Burns' creations. Last month they opened Nest:Prep, which is a meal prep service for Kearney and Hastings residents.
"We wanted to provide health to central Nebraska and beyond," Chais said.
Above the Meyers' screen-printing shop in Kearney, Burns mass produces about 32 different vegan and gluten-free organic meals in a new commercial kitchen. Though, the meals are considered single-serving, Burns packages the meals in 36-ounce glass dishes.
"Our serving sizes are massive," Chais said. "So the average person will only eat half of it in one sitting, and actually end up making two meals out of it."
Twice a week, a driver delivers four, then three meals to each individual who signs up online for the service.
"So that way we don't have to have preservatives for the food," Chais said.
Each meal costs $11.95, and delivery is free to people who order a meal for each day of the week.
Customers are asked to rinse out the dishes, and Nest:Prep will sterilize and wash the dishes. "... that way it's zero footprint as far as the plastic, the waste," he said.
Currently, about 70 people have ordered dishes through the service. Burns prepares up to 40 meals per week.
The Meyers said there isn't one demographic to describe their client base. They have served empty nesters and grandmothers to computer programmers who don't know how to cook.
"There are some people who just need more health in their life and don't have the know-how," Burns said.
"They literally use it as medicine," Shawna said.
Though Chais said they aren't doctors, he and Burns said the meals are healthy.
"It's low calorie, higher carb, of course. But all balanced out with good fiber so it doesn't spike your blood sugar," Burns said.
Burns cooks with many beans and lentils and other vegetables that are high in protein. For example, her sweet potato chili, which is filled with beans and vegetables and served with cashew sour cream, has about 20 grams of protein. Another dish, red lentil soup, is packed with carrots, onion, celery, spinach and, of course, red lentils. The lemon-flavored soup is "velvety" in texture and low in calories because Burns doesn't use more than a teaspoon of oil in each of her dishes.
"Where you would usually use oil, I use veg (vegetable) stock," she said.
Burns doesn't fry any dishes. The Nest:Prep kitchen also doesn't have traditional burners or hoods. Instead, Burns cooks with induction burners, skillets and instant pots.
She also doesn't believe in using meat substitutes, such as soy, in her dishes. Chais said their customers haven't missed the meat in the dishes.
He hopes people will give it a chance.
"We want people to try it out," he said. "We want people to get it into their hands."
Burns said people who have tried her food say they feel more vibrant.
"To see how it's changing people's lives and how it's giving them more time with their families and their health, clarity," she said. "Joy in their day is good."
Chais and Shawna Meyer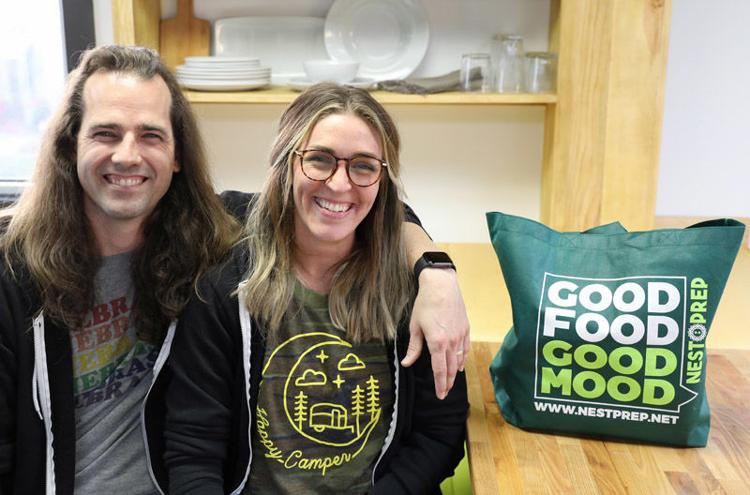 Extra veggie unfried rice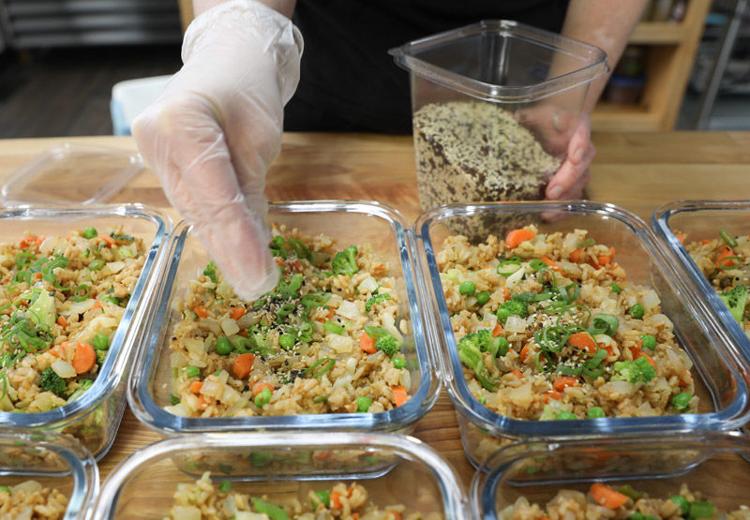 Extra veggie unfried rice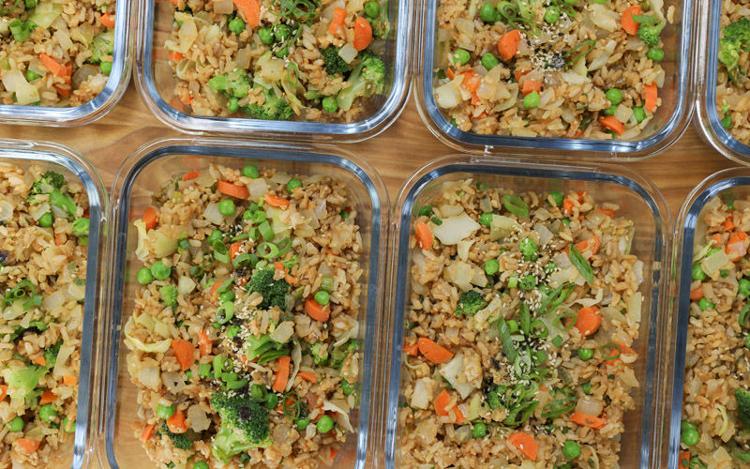 Red lentil soup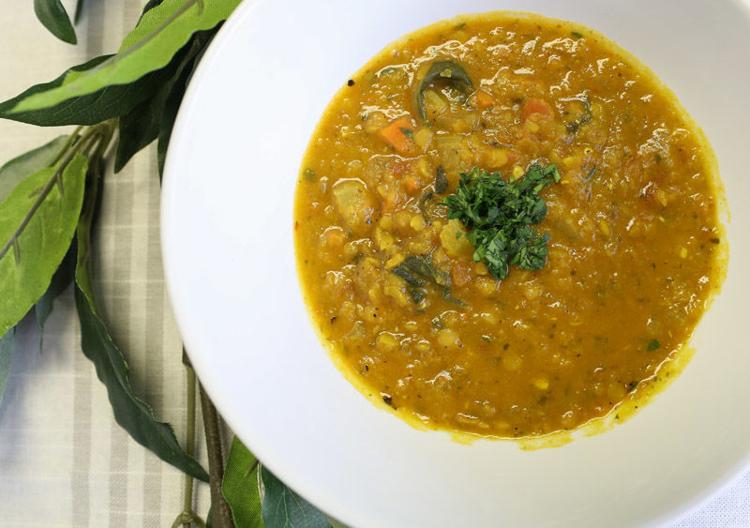 Spaghetti pie with meatless meatballs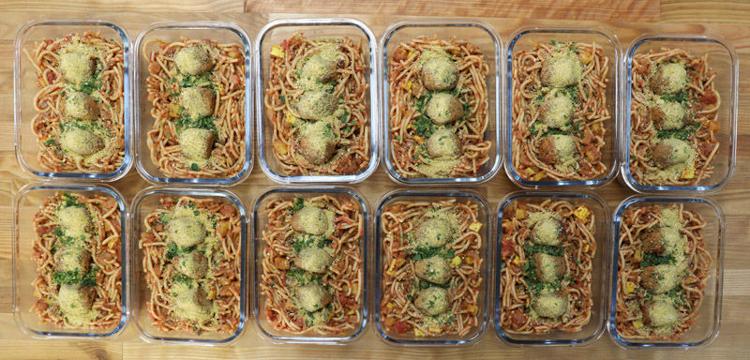 Sweet potato chili with cashew sour cream and rice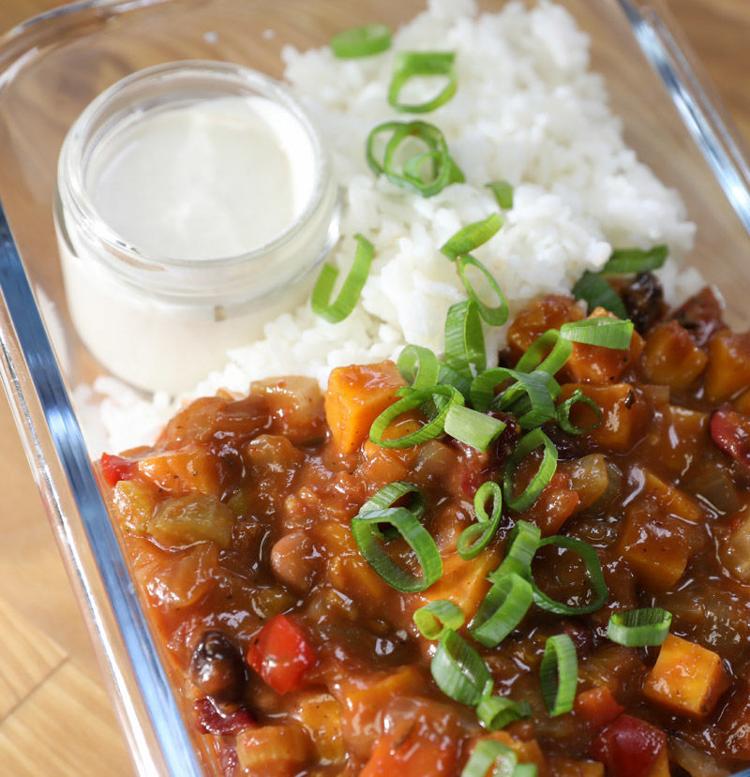 Nest:Prep chef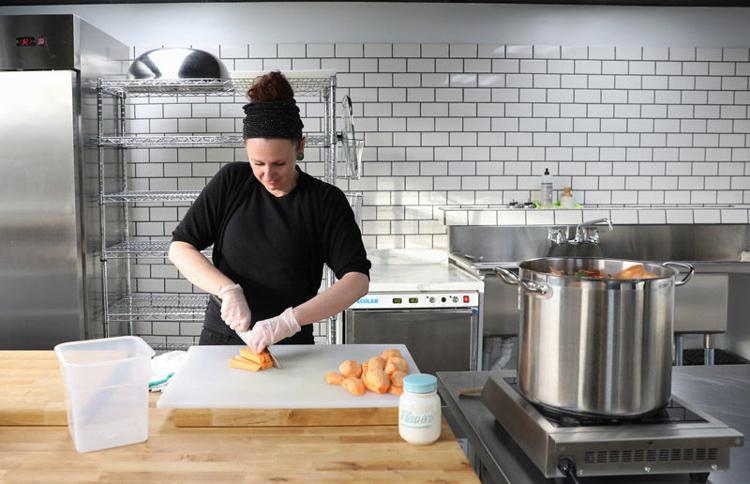 Nest:Prep spices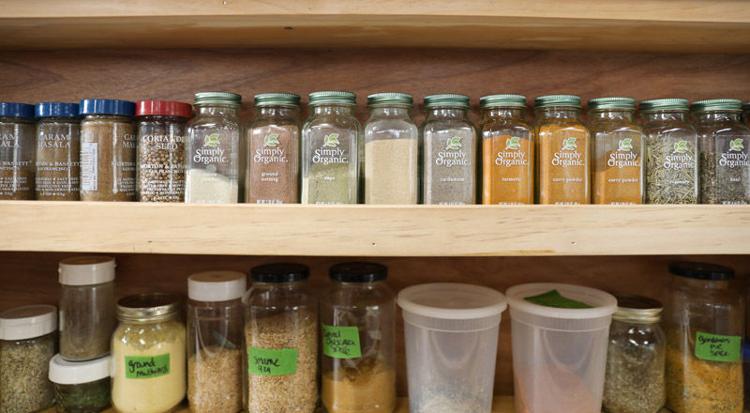 Nest:Prep food prep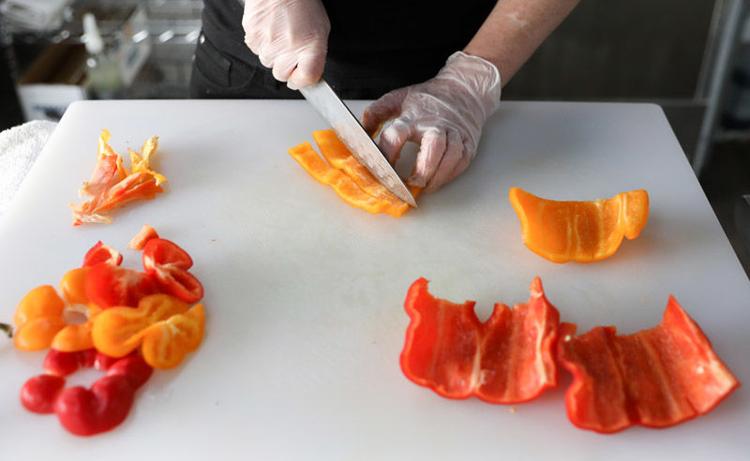 Nest:Prep chef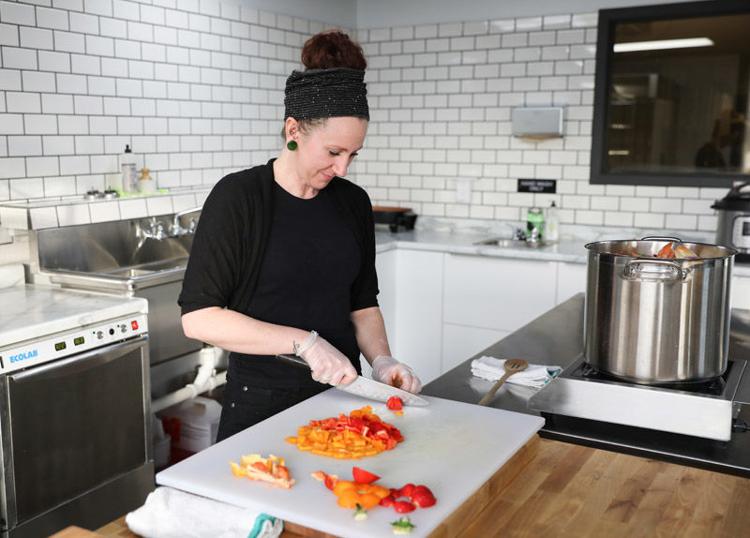 Nest:Prep chef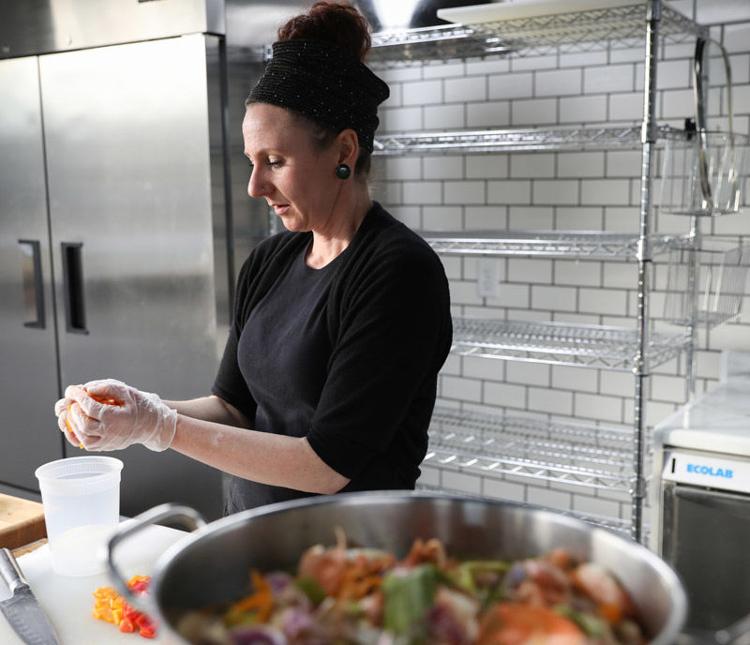 Nest:Prep chef
Chais Meyer and Crickett Burns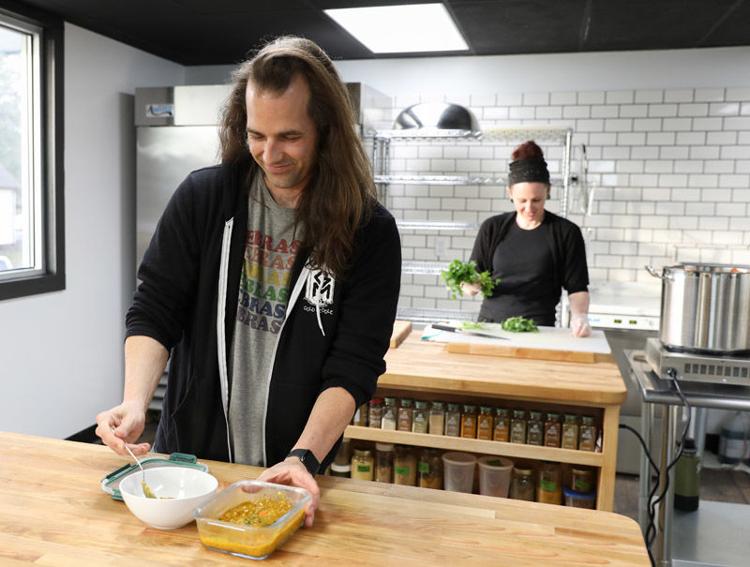 Nest:Prep