GRAND ISLAND — This has been a rainy spring and summer for Nebraska, making it hard for both rural and urban folks because of flooding and the very wet conditions. The same holds for the Nebraska State Fair as the heavy rains of August haven't made getting ready for the fair easy.
But the show goes on and this year's fair celebrates both the 150th anniversary of the Nebraska State Fair and the 10th anniversary of the fair coming to Grand Island in 2010.
When fairgoers come to this year's fair, it will have a different look and feel to it. For both Lori Cox, State Fair executive director, and Chris Kircher, chairman of the Nebraska State Fair Board of Directors, this year's fair is not only a celebration of the past, but a look ahead to the fair's future.
While planning for the future in a rapidly changing world is difficult nowadays, Cox said it is a "must."
"If we don't prospect what our future will look like, then there will not be a future," Cox said. "It is my responsibility, as a fair manager, that we are thinking ahead when it comes to long-term growth and try to stay ahead of the curve of where our industry is going."
Kircher said when planning this year's fair, they wanted a blend of the old and the new. That includes the many cherished traditions fairgoers have, along with creating new traditions for the next generation.
"We are looking at the fair through the lens of 150 more years," he said.
Kircher said Grand Island has been an exceptional partner and host for the fair since it moved here 10 years ago.
This is not the first year they have had to deal with the unpredictability of the weather when planning and executing the 11-day event.
"You are always at the mercy of the weather," Kircher said.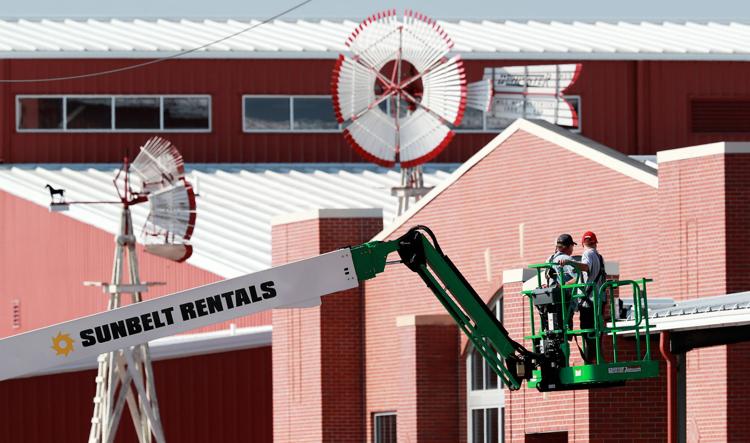 Growth in Grand Island
Despite the weather problems, Kircher said, since moving to Grand Island, the fair has done "exceptionally well and continues to grow."
"Grand Island has been an ideal host," he said. "The number of volunteers we get, the enthusiasm and support have just been outstanding."
A popular change this year is the bundling of concert performances by genre at very affordable prices.
Cox said entertainment today has many competitive factors that didn't exist 10 years ago.
For generations, the State Fair was one of only a few venues around that had big-name entertainers. The State Fair was a big event. But now, there are so many venues offering entertainment throughout the year, whether it be casinos, festivals or fairs.
"People have many more options nowadays," Cox said.
Everything traditional about state fairs is changing, whether it be carnivals or entertainment. For the Nebraska State Fair to remain relevant, she said, fair organizers must start looking to the future with a new perspective that retains some of what has successfully defined fairs for past generations.
"All of this leads to us sitting down and looking at where we will be at 10 or 20, 50, 100 or 150 years from now," Cox said.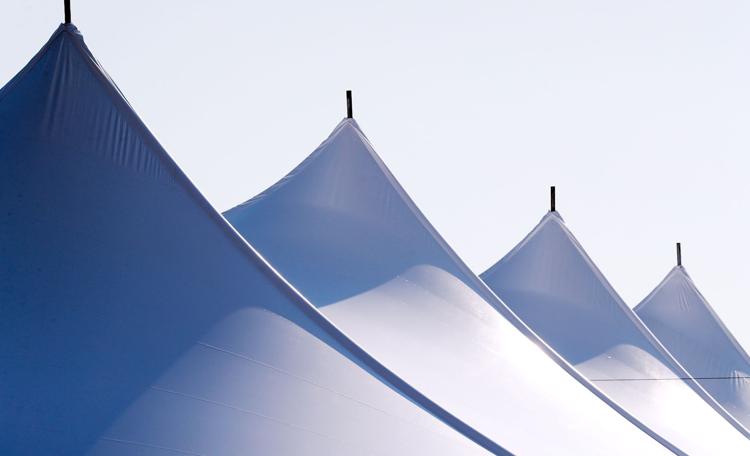 A Nebraska experience
She said things are changing rapidly. The fair's focus is on learning to adapt to the changes, such as the impact of social media. But the changes still have to be defined as Nebraska.
And that is where Cox believes the State Fair has an advantage.
"No one can come as close to doing that as we can," she said. "We have to show people how they can come to the fair and have a front porch experience."
That is why redefining the fair this year with an eye to the future is essential on its 150th anniversary.
"People demand change and experiences that are fresh and different," Cox said.
And that's a balancing act with tradition and the things people expect at the fair.
Kircher said they are excited about celebrating the State Fair's 150th anniversary. Fair organizers wanted to do a lot of new things this year.
"We know that for longer-term growth and success, it really depends on a vision going forward and how you achieve that," he said. "We are very excited about this year's fair, but we are also excited about the prospects for the future."
Kircher said the board is working closely with Cox and her staff in the planning process for both the short- and long-term needs of the fair.
"We are excited about the changes we can make to the fair to add to its success," he said. "Not only to the fairgoer, but also going forward and thinking about things we can do to improve their experience and continue to build on it."
Thompson Equine Area
Both Cox and Kircher are excited about the changes that are happening at the Thompson Equine Area. They want to continue to expand the equestrian offerings in the area, such as this year's rough stock rodeo, along with tapping into Nebraska's western ranching heritage.
"We have been involved in our strategic planning and looking at where do we go from here and how can we grow the fair and expand it," Kircher said.
For the short term, he said taking care of the maintenance of the existing facilities is a high priority. Those facilities play a year-round role at Fonner Park in drawing different livestock and trade shows.
"There are capital needs for improvements for the facilities we have," Kircher said. "They are great facilities, but after 10 years you run into certain costs that you have to take care of them."
One project they are hoping to complete is adding a barn and show arena for small animals, such as poultry, rabbits and other smaller animals.
"We are trying to make moves that are strategic in nature and will have long-term impacts on continuing the success of the fair," Kircher said. "That is what is exciting about this year to us."
Staying relevant
For Cox, the focus is on making the fair relevant to the fairgoing public. She said that is a theme very much on the minds of fair managers across the country.
"A fair has to change, mix and respond to the needs of the current state of the community without departing from the traditions people are fond of," she said.
This year, instead of designated areas for the marketplace, food court and entertainment stages, everything is mixed together, with the goal of heightening the fairgoers' overall experience.
"I hope people see the depth of the programming better," Cox said. "One of the things that fairs struggle with is folks saying it is the same old, same old. The real key to fair growth and management always comes from programming. If you concentrate and always worry about attendance numbers, then you are worried about the wrong thing. You must worry about programming and customer service.
"Attendance and growth will come if we build a strong foundation."
For more information about this year's Nebraska State Fair, visit its website at www.statefair.org.