KEARNEY — With three boys and a mother living with them, energy efficiency wasn't high on the list as Sara and Keith Dubrow went house hunting a year ago.
Top on the Dubrows' list was accommodating their family's need for space and functionality and a good location. They discovered those things in a northeast Kearney home built by Knaggs Construction.
"Gene Knaggs was very helpful. He builds a very nice house," Keith said.
After living in the house for a year, Keith and Sara say they're excited about the many ways the house has made family life more enjoyable. Although energy efficiency wasn't one of their top goals in purchasing the house on Avenue S south of 56th Street, the Dubrows now know what everyone was talking about when they described Knaggs-built homes.
They're tightly constructed and aimed at that segment of the market that wants to be miserly with energy.
Extra insulation and Energy Star appliances and heating and cooling systems slice serious chunks off monthly heating and cooling bills, and if owners want to add solar panels, no problem.
Keith and Sara's home is pre-wired to accommodate solar panels, which are becoming an investment that really pays for itself, according to many owners.
All of the energy efficiency features also pay off, Sara said. "It about halved our electric bill in the summer, and it's about one-fourth what we're used to in the winter."
Knaggs homes achieve their efficiency without sacrificing appearances and comfort, the Dubrows said. They're thrilled with the cathedral ceiling in their great room, while their three sons — Brandon, 21, Jacob, 17, and Nathan, 15 — enjoy retreating to their own bedrooms. Sara's mother has a basement bedroom, and down the fall and across from her quarters is space that will be dedicated to her use as an office or craft room.
The house even accommodates the family's pets. One of the doors of the laundry room has a door with a floor-level opening for their pet cat. The opening has notches on either side, fancifully cut to resemble feline ears.
The home's traffic pattern revolves around the kitchen and living room area. There's a formal dining room with large table for formal meals and seating for everyone at the island. The kitchen wraps around the island, providing lots pf prep and serving space for Sara. Woodwork is deep, rich brown, a pleasing highlight that brings out the great room's other colors, including the pronounced grain of the wood floor.
Sara enjoys a pantry for food in the kitchen, while nearby there's a walk-in pantry with spacious shelving for cooking appliances, including air friers, a wok and other items that remain concealed until they're put to use in meal preparation. Having the second pantry prevents clutter on the kitchen counters. The Dubrows maintain the clutter-free look throughout their home.
The artwork, mementos and other items that lend a human touch to the decor are thoughtfully displayed.
The great room provides access to the basement staircase as well as to the pantry, garage and living quarters for two of the sons, Jacob and Nathan, and Sara and Keith's master suite. Both boys added their touch to their rooms, and both have computers with twin monitors.
The master suite features a queen-size bed and a luxurious bathroom with a steam shower that has wood slats that resemble what you might see in a sauna.
Basement accommodations include mother's bedroom and office space and Brandon's room.
The place also accommodates a family game room, where Keith, a U.S. Navy veteran, reigns over a poker table. There's a wet bar that handles thirsty card players and folks who gather on the wraparound sofa for TV.
Off the main basement hallway is the portal to the utilities room, which features the familiar fittings that are expected in Knaggs homes, including Energy Star heating and cooling systems and an on-demand water heater.
Keith and Sara said they visited the home three times before signing the bottom line. They said they were sold on the house's spaciousness and thoughtful features — including a switch near the main entry for Christmas lights. The Dubrows also appreciate Knaggs' clever ways of hiding cords and cables to electronic devices in the home.
Within three young men living with them, the location also works well, especially for Jacob and Nathan, who drive west on 56th Street all the way to 30h Avenue and then head south for Kearney High School.
From their northeast Kearney address, Sara also has a direct route to her job at Eaton Corp., where she's a program manager. Keith is distance learning for a degree in business administration.
At 3,200 square feet, the Dubrow home is larger than most houses. It has three baths, six bedrooms and a three-car garage.
Both Keith and Sara say they made the right move with their new home.
"I don't think there's anything it doesn't have," Keith said.
"It works for everybody," Sara said.
Exterior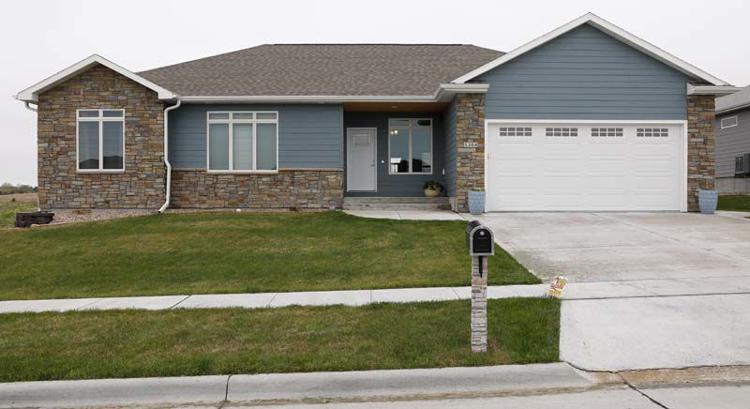 Plush couch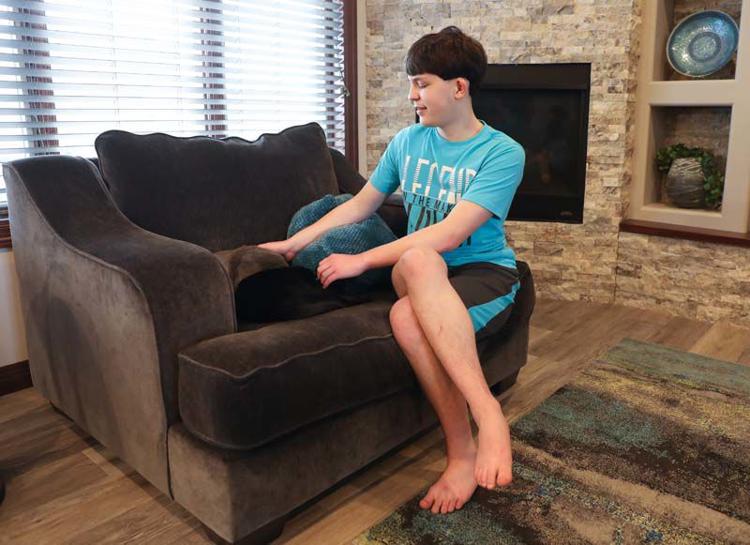 Kitchen and dining room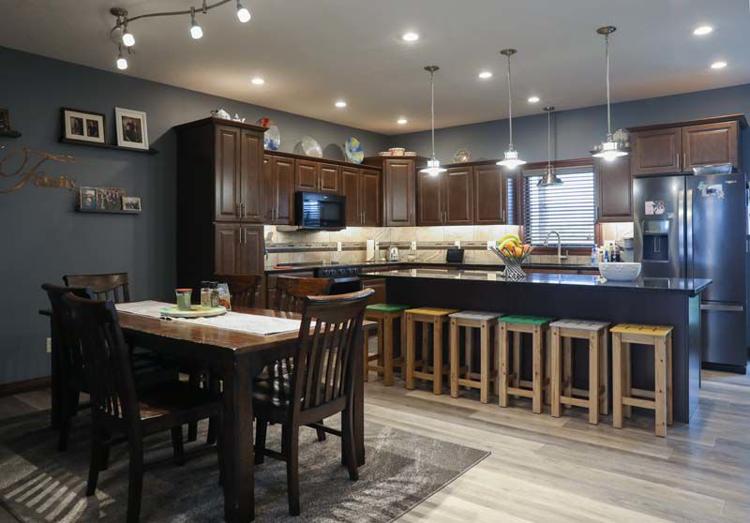 Dining room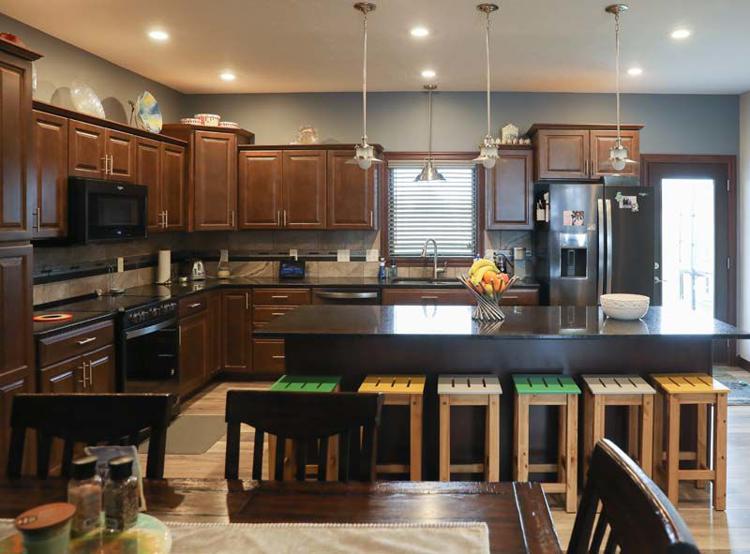 Pueblo vase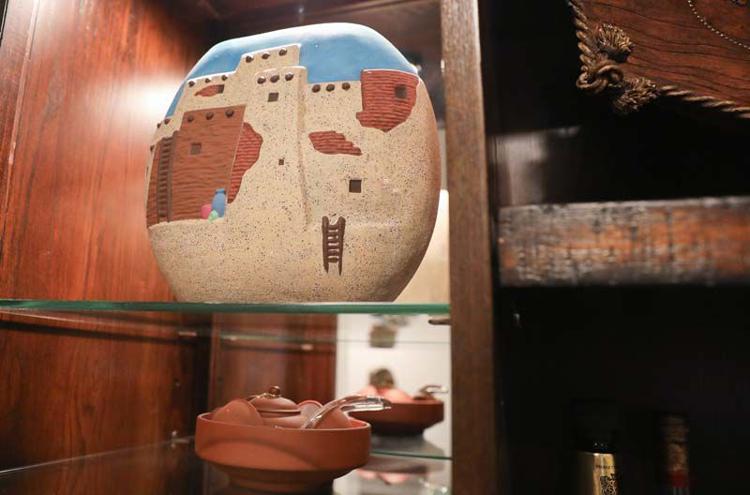 Shelf decor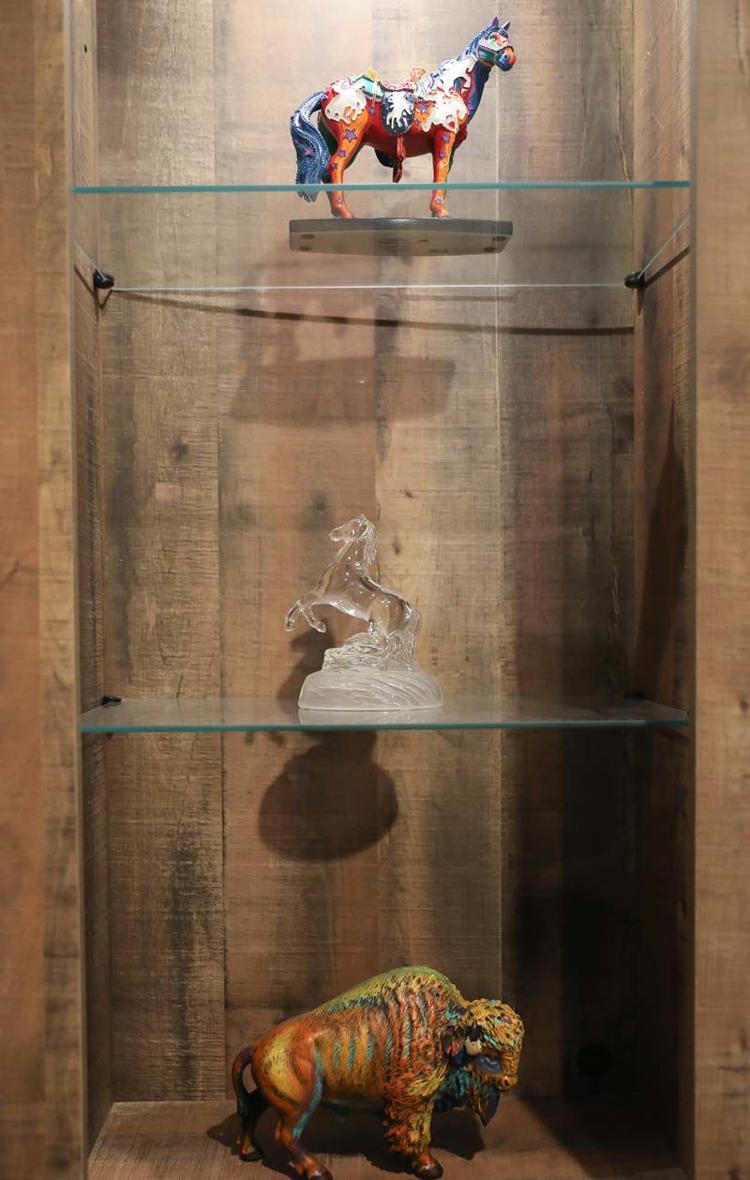 Basement bar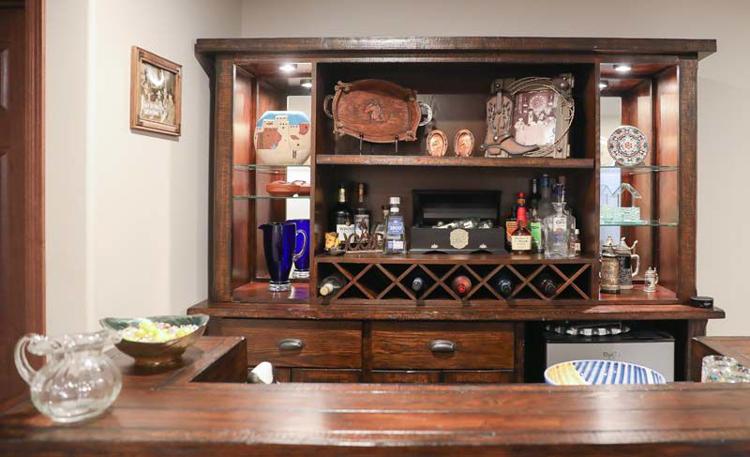 Poker table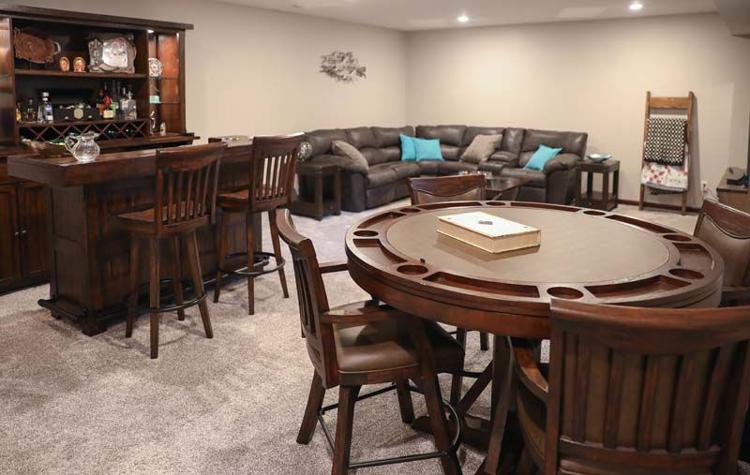 Boys bedroom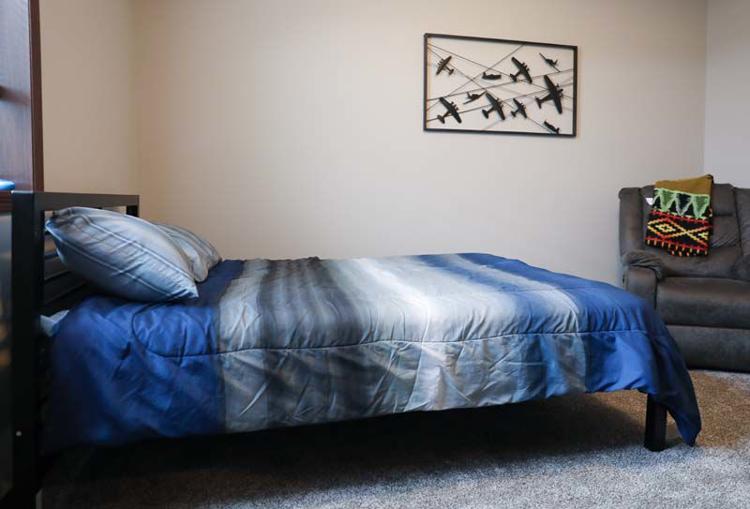 Brandon's bedroom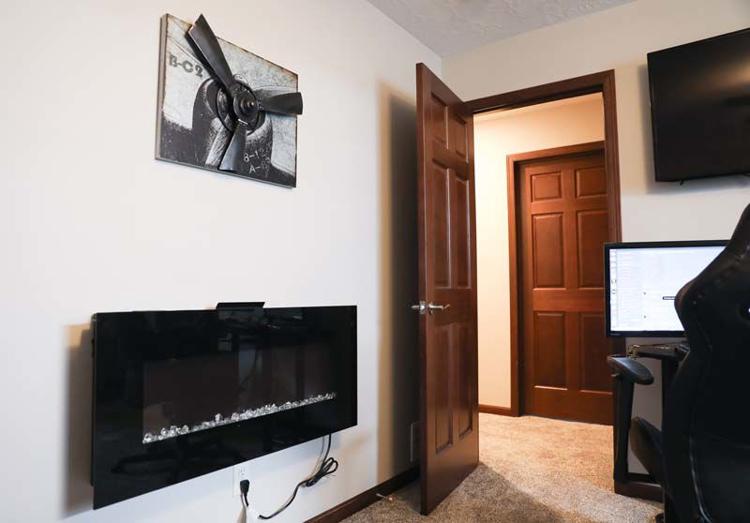 Bombers art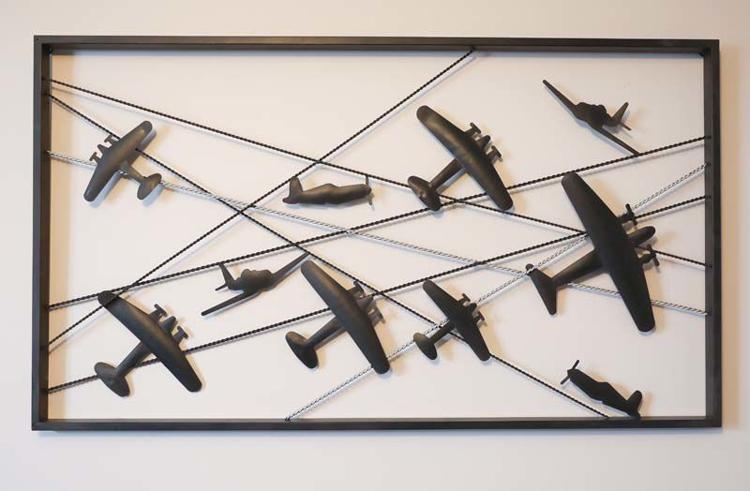 Basement TV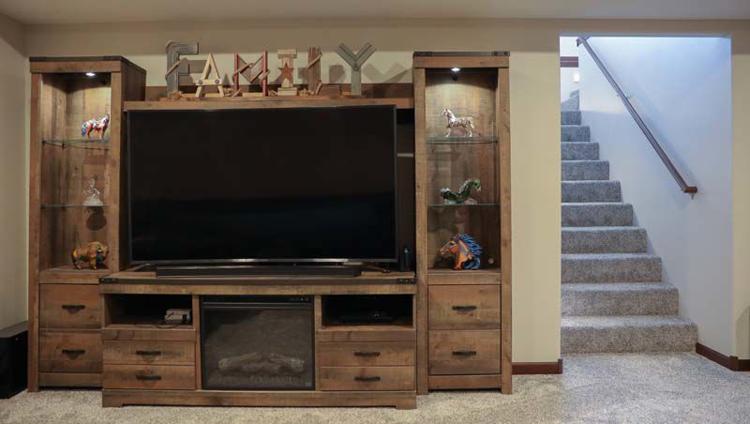 Stairs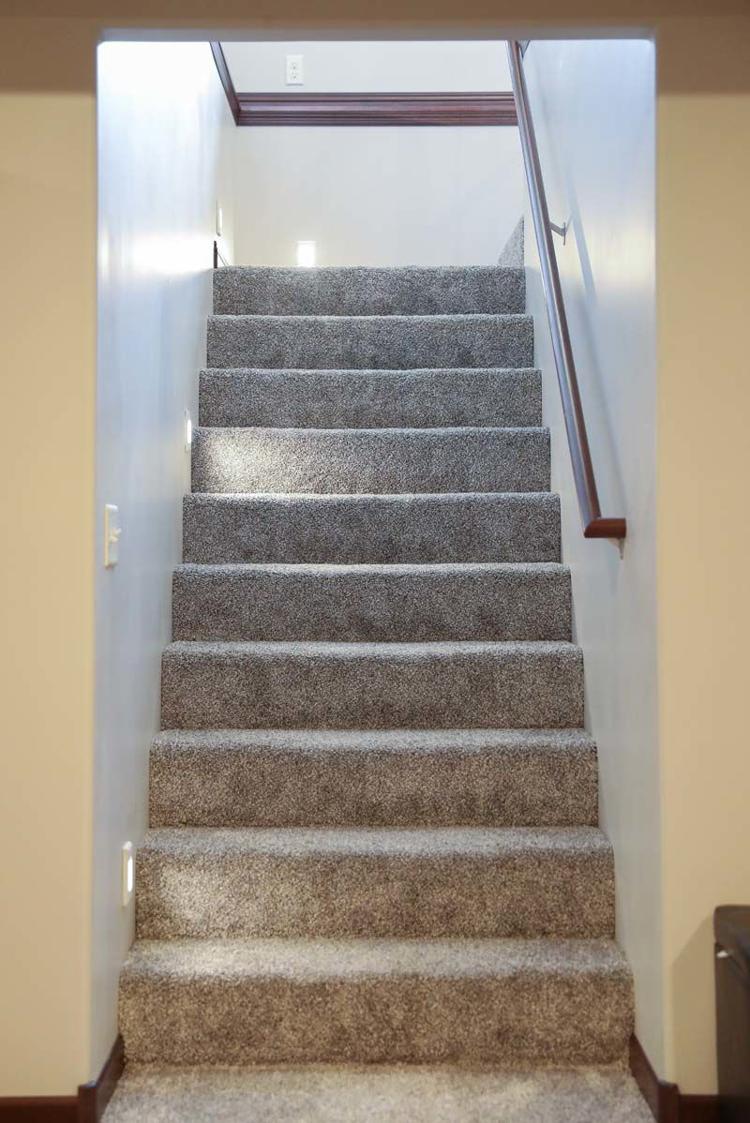 Steam shower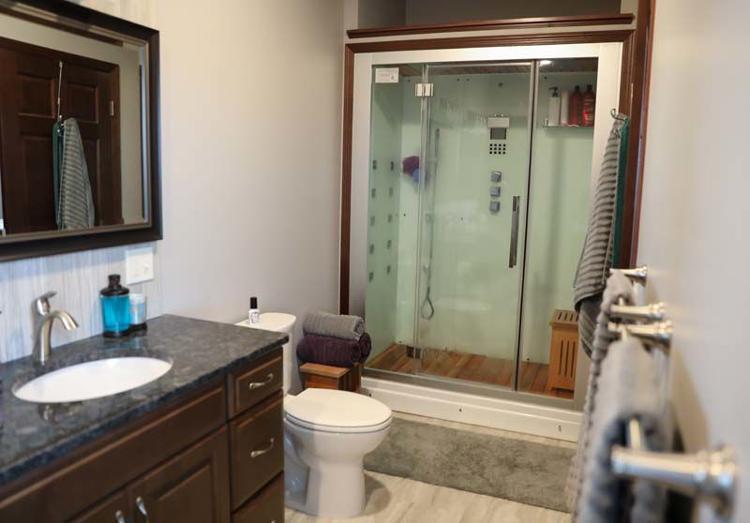 Master bathroom
Unicorn art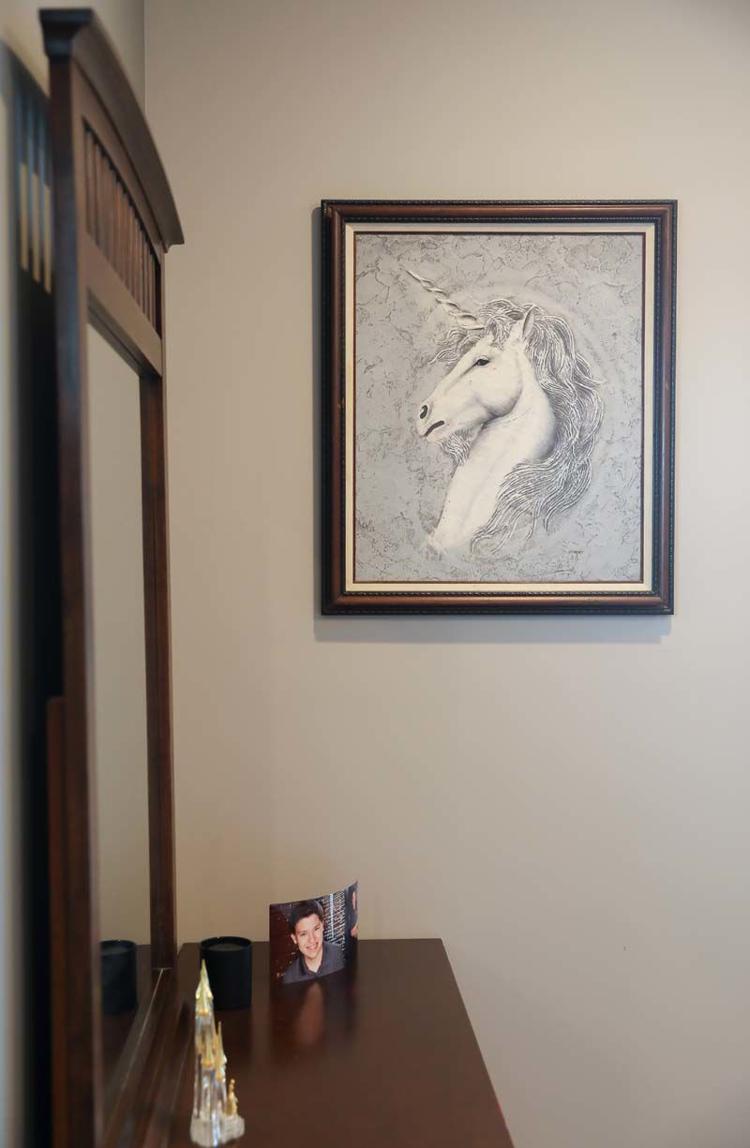 Bed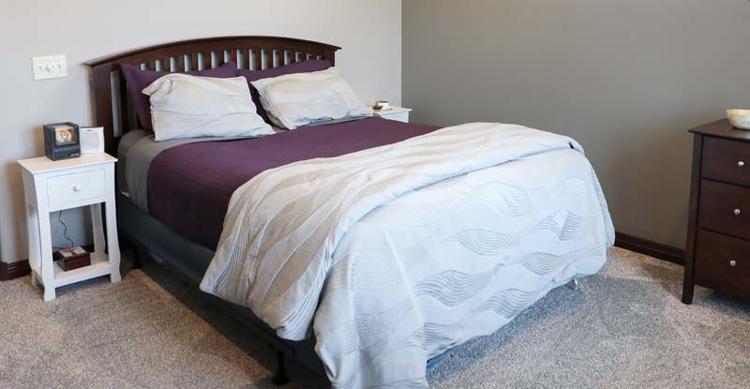 Nathan's room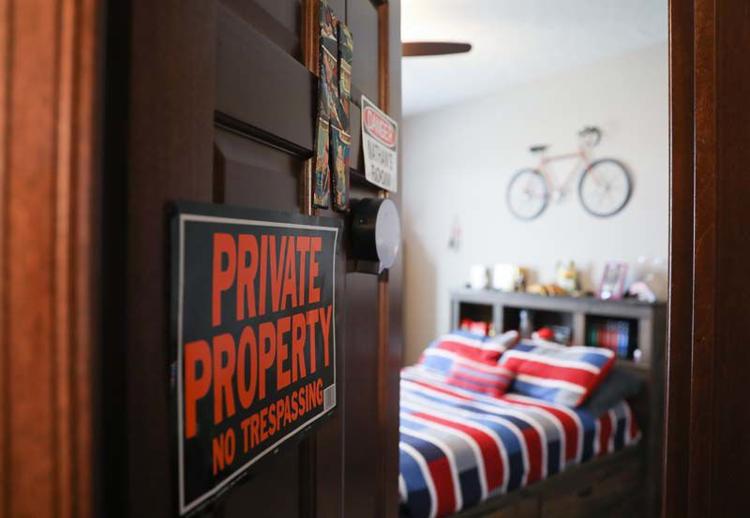 Nathan's room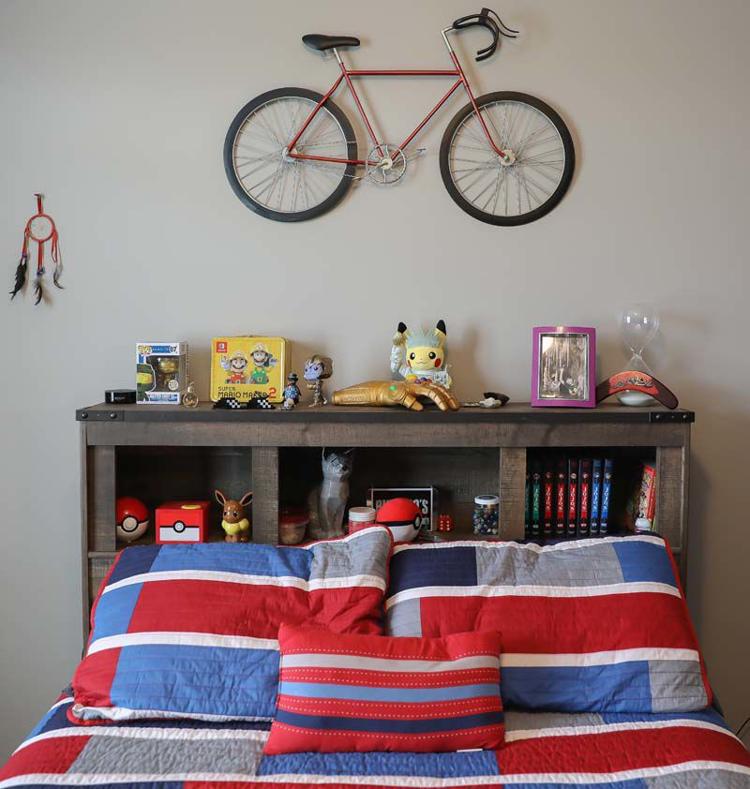 Nathan's room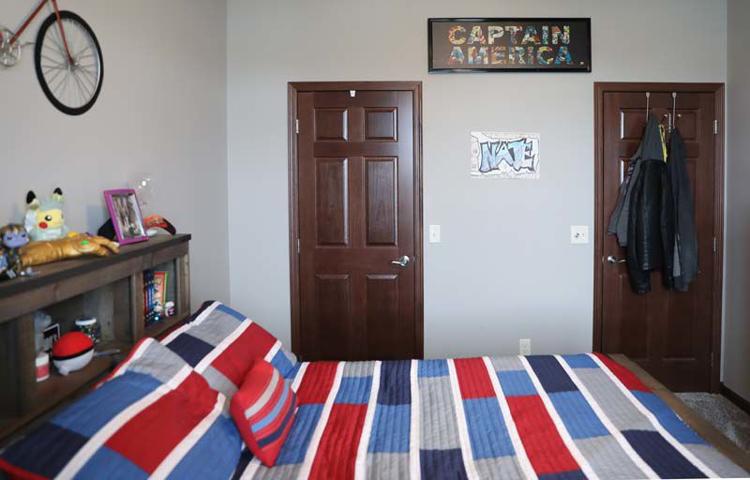 Nathan's signs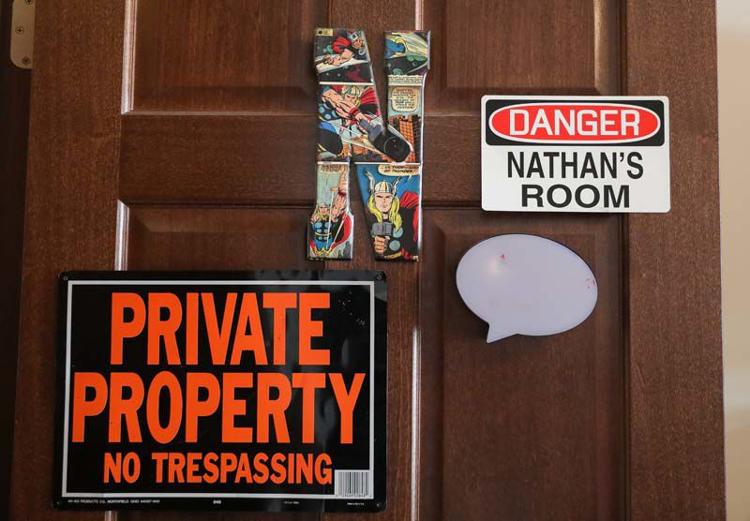 Nathan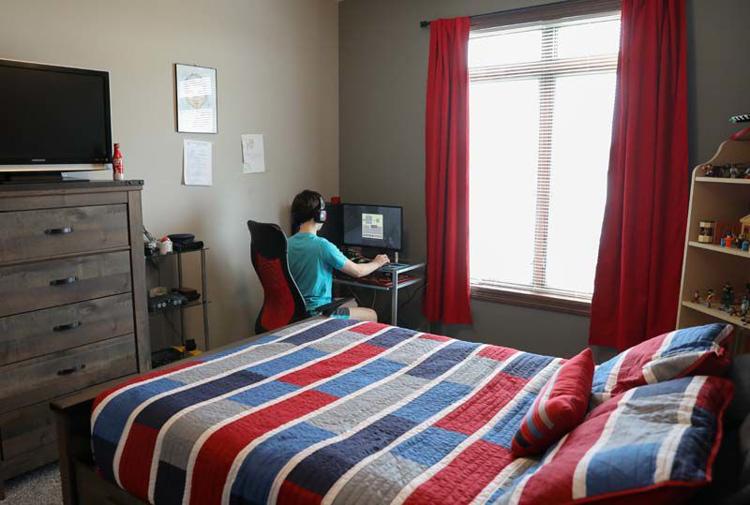 Shelves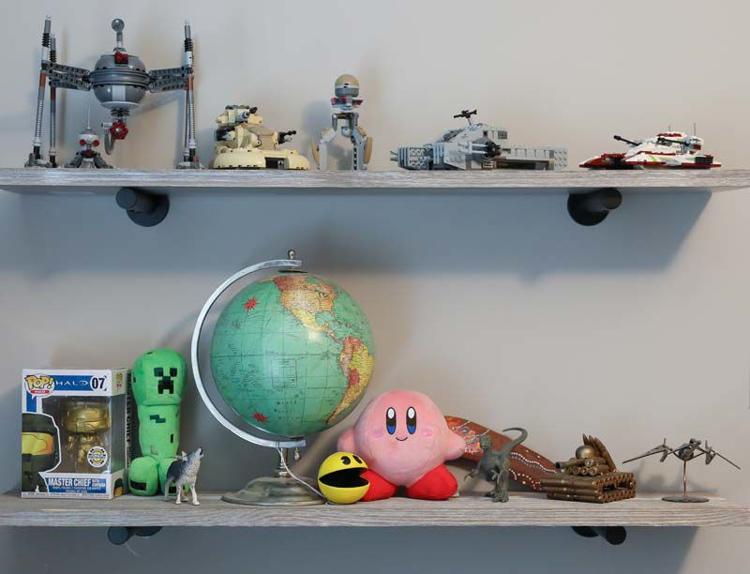 Map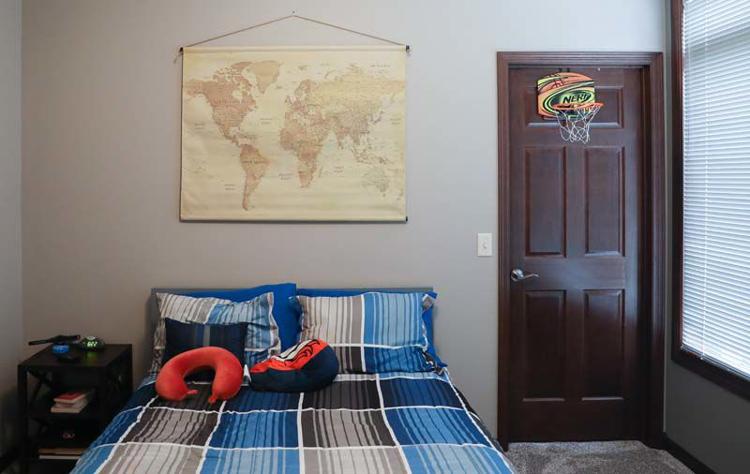 Jacob's bedroom
Jacob's room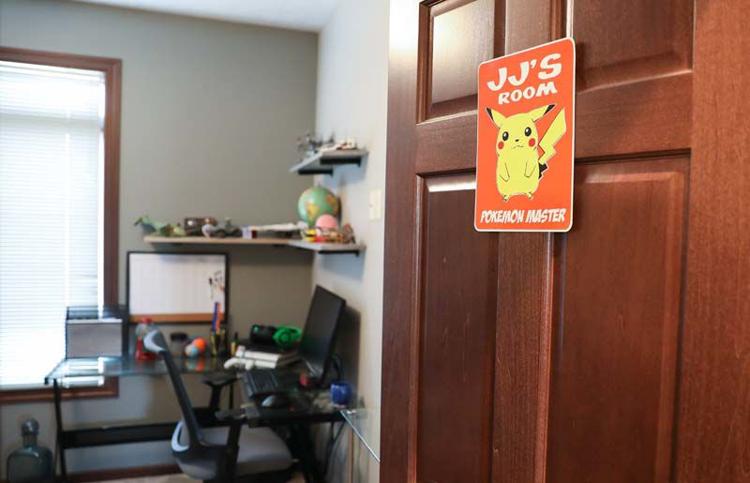 Bathroom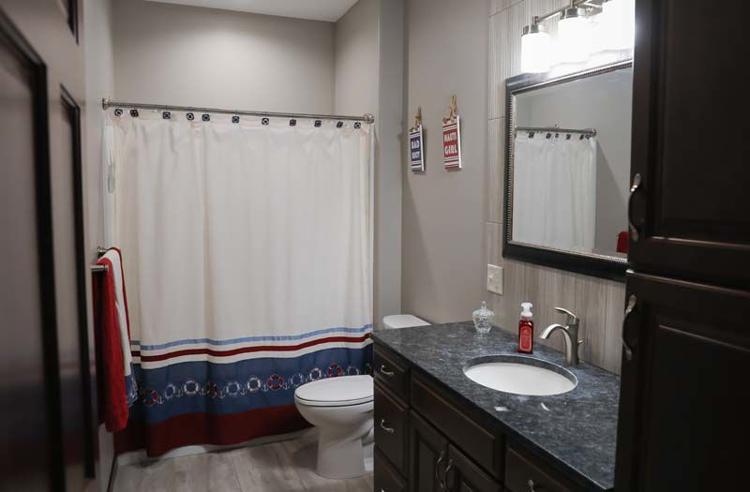 Brown couch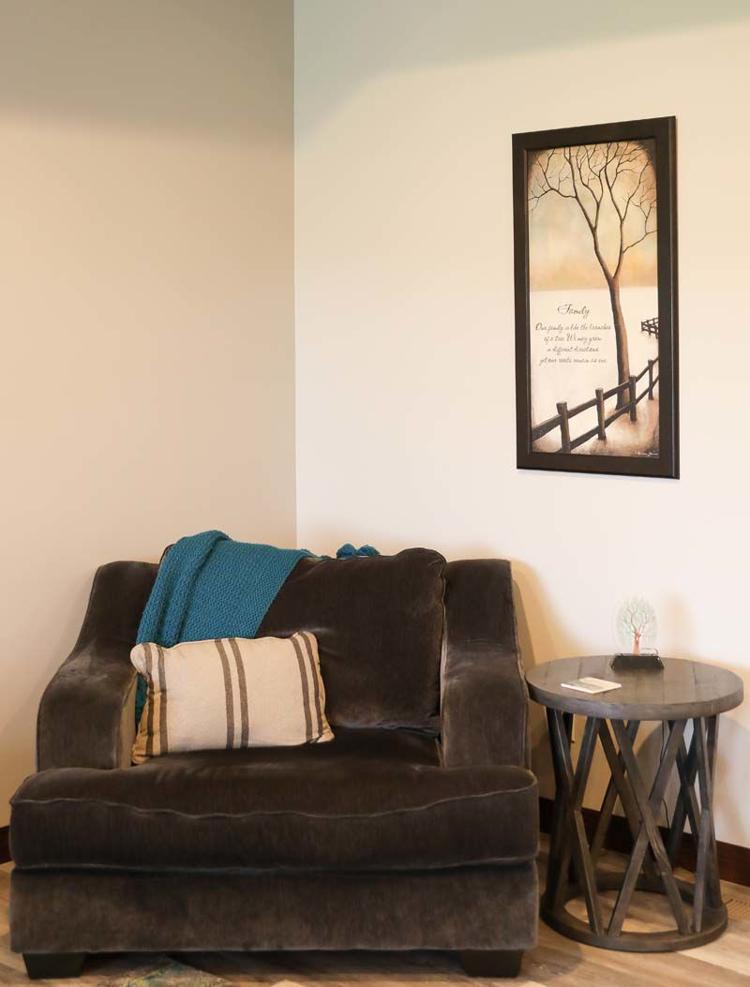 Fireplace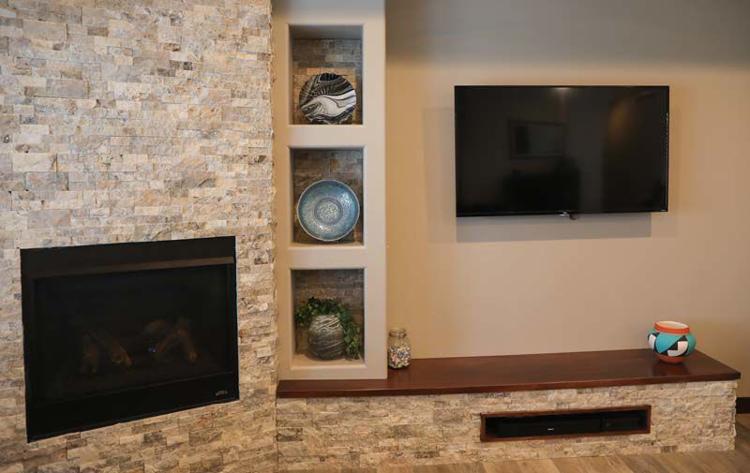 China cabinet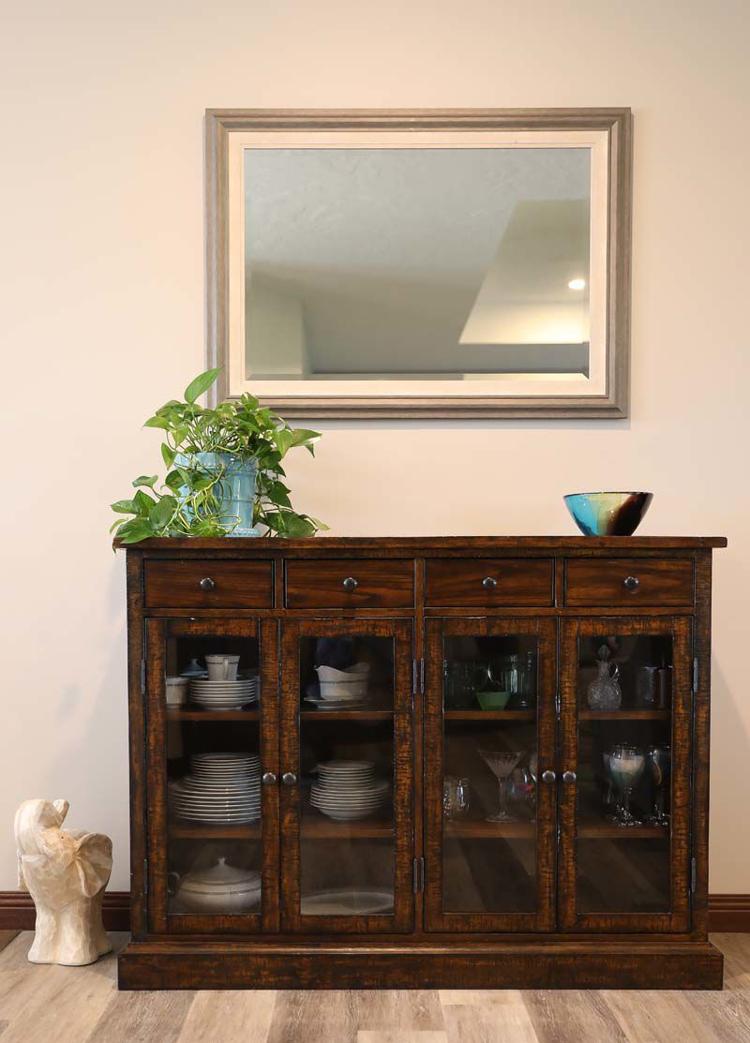 Living room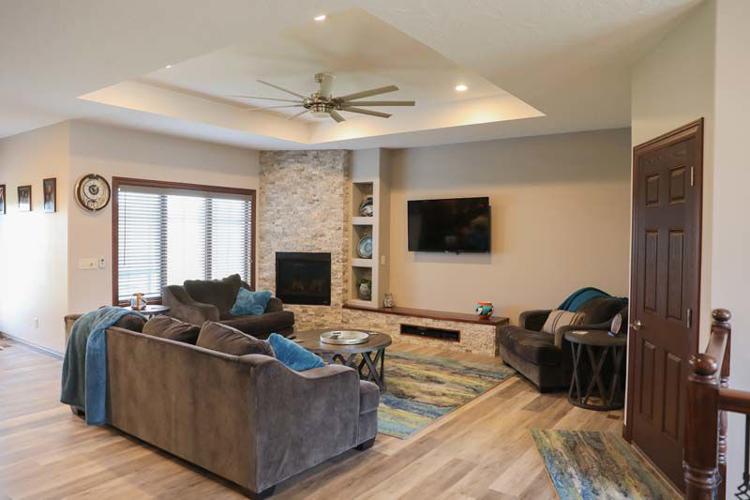 Family photos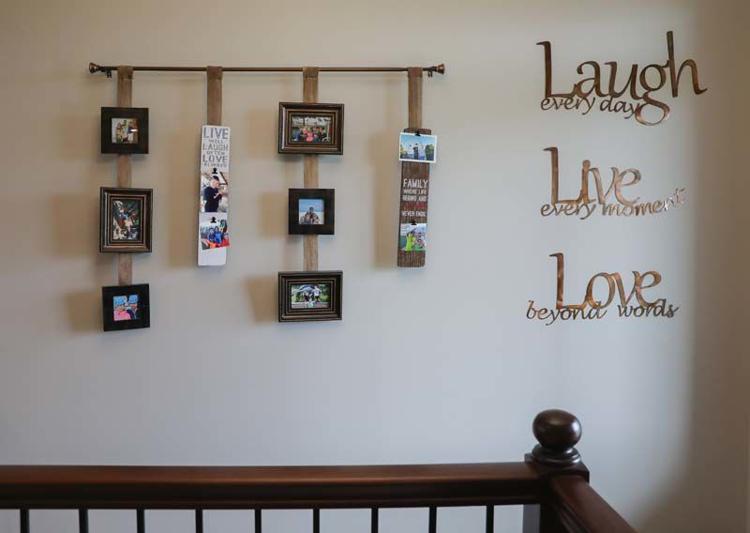 Dubrow Family