KEARNEY — If anyone understands the phrase "There's no 'I' in team," it's Christina Arram.
Her time at Kearney Catholic High School was filled with team-based extracurriculars, from one-act play to soccer.
Five different sports, along with a couple of other clubs, all may look good on a resume, but KCHS soccer coach Bruce Lear said that Christina is someone who "doesn't look at opportunities as a way to benefit herself" but instead as "a way to benefit others.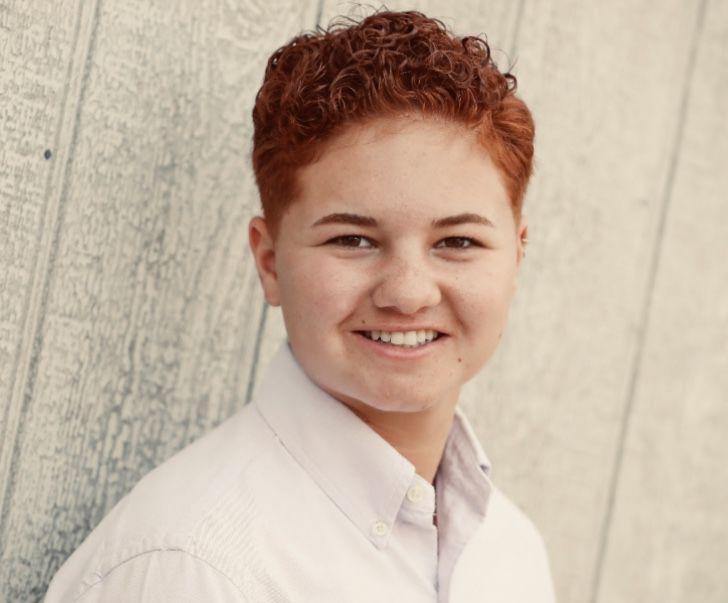 "She's someone who is motivated by the success of the group and not just her own personal benefits," Lear described. "She wants to see everyone succeed for the good of the group."
Even looking toward her future career, Christina is focused on building relationships.
The daughter of Amer and Jannette Arram plans to attend the University of Nebraska at Kearney this fall. Though she's officially undecided for her major, she is thinking about a career in financial management.
While the job fits with her enjoyment of math and organization, she sees that compassion and connection are a part of the job, too. She expects to form relationships with her clients, going beyond "just going into a meeting."
The desire to form connections with others has driven a lot of Christina's involvement during high school.
"I really like the aspect of team and family supporting each other," she said. "So as much as I can be involved, the better, because I get to have different relationships with people with different mindsets."
Naturally, when KCHS librarian Janet Anderson asked Christina if she would be willing to coach a Special Olympics soccer team, she jumped at the chance to help.
Last year, from June to August, Christina led the team through practices every week, training and scrimmaging to help the group improve at soccer, but also guiding the group into better relationships with each other.
At face value, the work was simple, like during stretches asking the team members to say a fun activity they did this past week. The response, Christina said, was life-giving.
"I loved that the kids would get so excited when we did something as simple as addressing them by their name," she said.
The relationships still seemed to stick even outside of the team. She shared that the kids would get "super excited" when they saw her out and about in public.
Lear says that even at her young age, Christina seems to understand a great truth about life, that often the "immediate reward" isn't what it seems to be.
This truth often is seen through soccer, he said.
"There are a lot of hard knocks in life. There are a lot of things that don't go the way that we want them to or don't do the way we prepared for them," the coach described. "Sometimes all the little things we do and all the hard work we put into something doesn't turn into that winning result we see at the end, but that's because we're all focused on the score of the game."
Even if the team loses the game, perhaps the reward is in learning how to prepare, or forging a stronger connection with a teammate on the way home from the game.
It seems clear that Christina's reward is the relationships she forms, whether on the basketball team or Key Club.
But all of Christina's various activities have taught her a similar lesson: "I really, genuinely believe that (my involvement) drove me to be more compassionate and more aware of how different people perceive life."