Two boys and two girls flew out of Eppley Airfield on Sunday headed for New York City on a week-long adventure to celebrate their hard-fought victories over cancer.
Their parents were nervous but happy to watch the fledglings depart under the care of Amy Brant, a nurse with Nebraska Medicine. The oldest of the four travelers, Mason Ogle, 15, of Crescent, Iowa, said he likes "seeing new places and doing new things."
"Sending him off without us along is a little bit different," said Jacki Ogle, Mason's mom. "We hope he'll have a great time and make some new friends."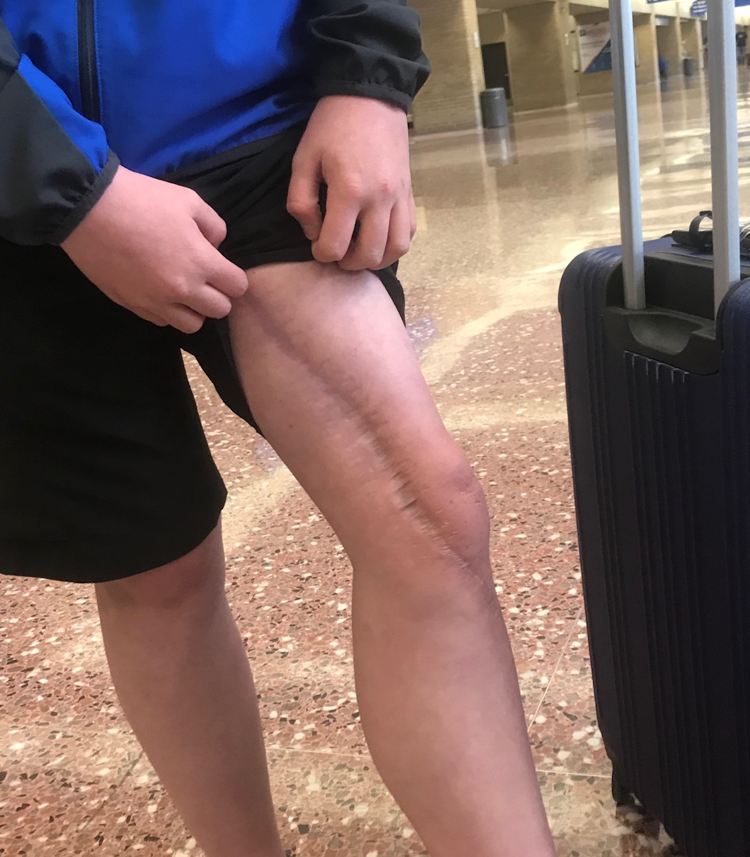 Mason learned in November 2017 that he had bone cancer. His recovery included surgery to insert a prosthetic ligament in his left leg that left him with cool scar.
"Sometimes I tell people that it's from a shark bite," Mason said. "Other times I might say that I fought some ninjas."
Also headed to New York were Fenton Sund, 12, of Hastings, Nebraska; Olivia Meixner, 14, of McCook, Nebraska; and Maddy Crook, 13, of Beaver Lake, Nebraska, near Plattsmouth. Their trip includes a meet-and-greet with the cast of "The Lion King on Broadway," lunch with members of the New York City Police Department, a yacht cruise, photos with the Blue Man Group and many of the usual tourist stops.
Sign up for Kearney Hub daily news updates
The trip is sponsored by Sunshine Kids, a national organization that aims to improve the lives of children with cancer by providing them with group activities that promote self-esteem, personal accomplishment and some plain, old fun. Working with Berkshire Hathaway HomeServices, which funds the trips, Sunshine Kids gives cancer survivors from all over the country vacations to the Big Apple.
Paula Sund, Fenton's mom, said she was experiencing some separation anxiety. Her son was making his first plane trip.
"He's never been on vacation without me," she said. "I'm really nervous. Since his treatment, I haven't been away from him for this long."
Fenton, a man of few words who doesn't do photo shoots, overcame cancer of the bone and soft tissue. His instructions from Mom were to "take lots of pictures" and "have lots of fun."
Olivia, a freshman at McCook High School, is in remission from T-cell leukemia. She also was making her first plane ride and said the visit to Ground Zero is the event she thinks will have the most impact on her.
"It's a great opportunity, but I'm definitely a little nervous about letting her go," said her mom, Rebecca Meixner. "She's going to have the time of her life."
The 1½-year battle with cancer left Olivia "tired a lot," she said. The leukemia often made her bones ache, but Olivia now thinks she might want to be a nurse so she can help others.
"It's something that I've just always wanted to do," she said.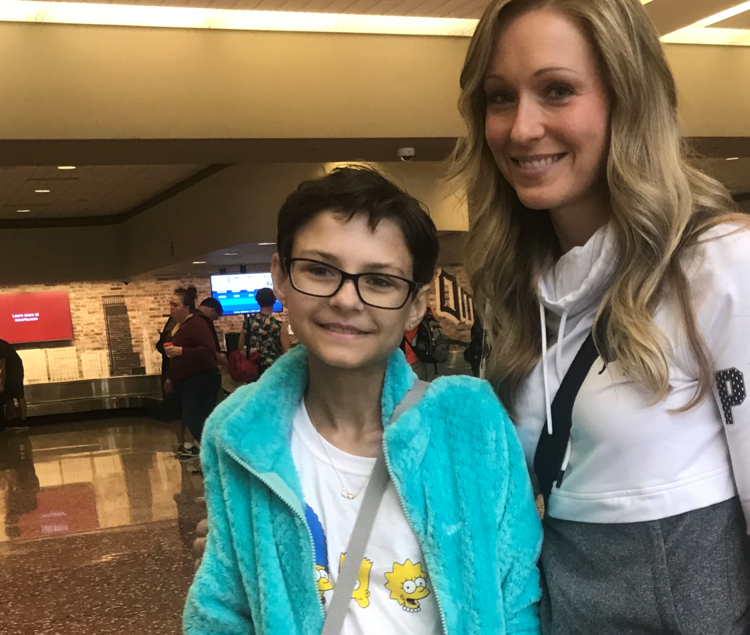 Jenny Crook, Maddy's mom, is looking forward to seeing the sketches her daughter creates on the trip. Maddy kept busy doing drawings while in treatment for liver cancer that she inherited in a transplant.
"She loves to draw, especially animal portraits," Jenny said. "She does drawings and makes bandanas for dogs that she sells to raise money for the Nebraska Humane Society. We got our dog a few years ago from the humane society and she's very passionate about that."
Maddy's older brother, Cole, has quite the shoe collection, their mom said. He asked his little sister to check out the street vendors for some distinctive footwear.
"I'll take pictures for him, but I'm not bringing any back," Maddy said. "He didn't give me any money."
Asked what instructions Maddy was given by her mother, she was quick with the answer.
"Be careful. I've heard that about a thousand times," she said.