KEARNEY — For nearly 60 years the Beavers family and their Redman's Shoes and Ranchwear store have been fixtures in downtown Kearney.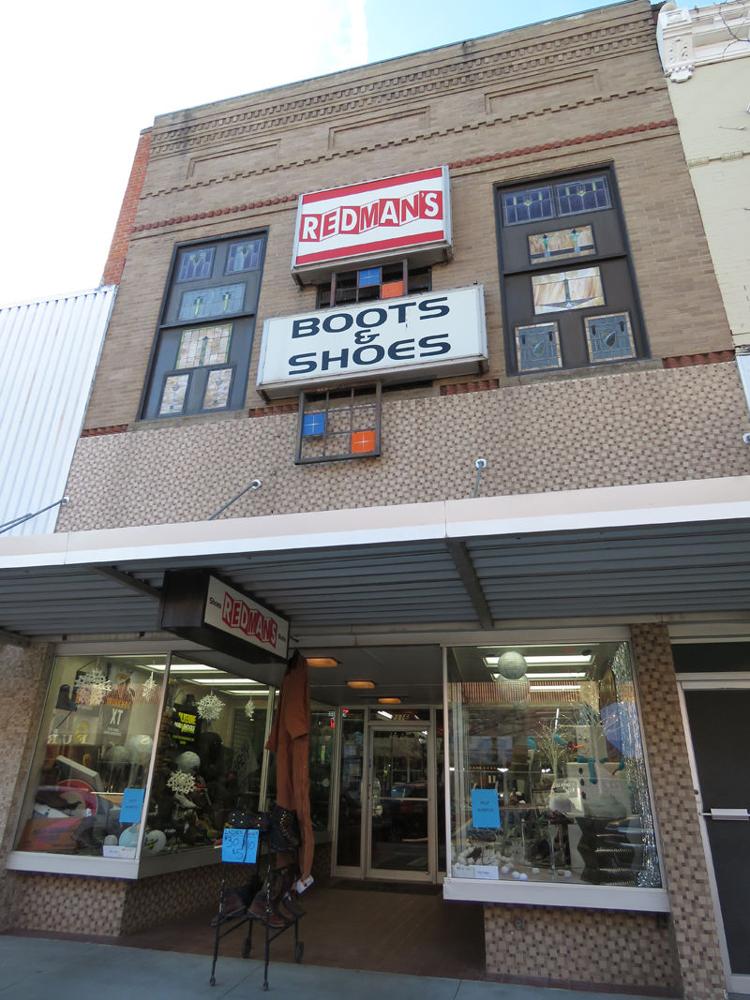 Three generations are involved now: Dean Beavers, his daughter and son-in-law Tanya and Randy Schleiger, and their son, Brock. But that's only half of the shoe history for the building on the west side of Central Avenue, a few doors south of 22nd Street.
An old photo hangs on the back wall of the store building with the name of the first owner, Twidale, and 1898, Randy said. A caption with another old photo says Twidale Shoe Co. opened for business in 1901. The store continued into the 1930s, and became Redman's, Dean said, after Joe Redman came from Minnesota to Kearney in the 1940s.
Dean started working for Redman in 1961, training managers for company stores in Minnesota, Kansas and Nebraska. In 1971, Dean became a business partner.
"The intention was to eventually sell the other stores to the young men who ran them," he said, which is what happened to Dean.
The Schleigers came into the business in October 1992, after moving back to Kearney from Lincoln.
"We cared as much as they did about the hard work and tradition to make people matter," Tanya said about the never-ending family focus on customer service.
"It's called passion," added Beavers' wife, Polly, who worked at Redman's for 47 years. They were married in 2005.
The only employee to work longer at the store than Polly, Dean said, was Darlene Lewis of Kearney with 50 years. The longevity tradition continues today with current employee Brian Margheim, who started at Redman's at age 15 and has continued for 17 years.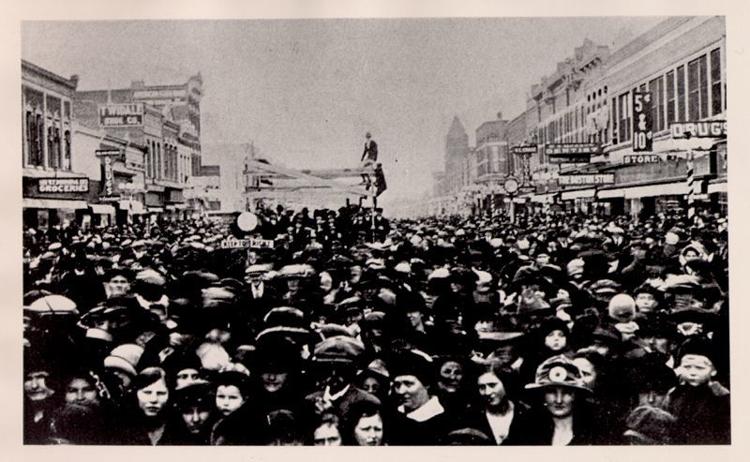 Family tradition
The family work tradition also continues.
Brock Schleiger, 19, works at the store part time while also attending the University of Nebraska at Kearney as a business management major.
"We always had at least six to eight college students ... They were always looking for a job," said Dean. "They were good workers. Very dependable."
Today, the store has seven full-time employees, including Randy, Tanya and Margheim, plus three college students and two high school students.
Tanya and her brother both worked at the store while growing up.
"Dad was with Mr. Redman when my mom was pregnant with me," she said.
"It seems like yesterday," said Dean, who worked on his family's farm in the Elm Creek-Overton area as a child and spent years in the oil fields of Oklahoma and Texas before returning to Kearney in the mid-1950s.
He was a salesman at Claussen's Shoes, also in downtown Kearney, before going to work for Redman.
The family has remained dedicated to the shoe business, their customers and downtown Kearney.
In a 2008 Hub profile, Dean said downtown Kearney has been good to his family. "This place is precious. There's a feeling you get here you don't get anywhere else. Downtown is a survivor. She's a fighter," he added.
"Redman's has been such a big part of downtown Kearney that we'd like it to continue," Randy Schleiger said recently.
Redman's, Randy said, is a good business for a younger person to get in to, as long as they have passion for customer service. While nodding toward his grandson Brock and longtime employee Margheim, Dean indicated they might be good business partners someday.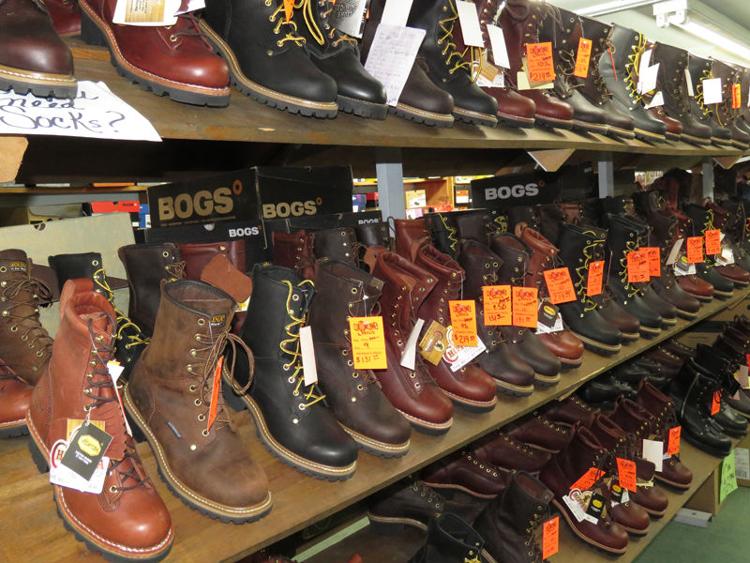 Customers first
The foundation of Redman's is a focus on service and treating customers like family, Randy said.
"We still measure feet," Dean said, to ensure shoes fit properly. "That's important."
Their have been changes in trends of shoe styles and the way people buy shoes during the years. For example, there is less demand for women's "fashion" shoes now because clothing in general is more casual and comfort is a primary interest.
A large part of the store's business today is selling work boots to employees of manufacturing plants, construction companies and other businesses where foot safety is vital, said Randy. Some Redman's accounts are with companies that pay all or part of the costs for their workers' footwear.
Dean said businesses that require employees to wear footwear that meets insurance companies' safety standards can save money on insurance costs.
Tanya spends a lot of time making sure payments are received from such companies, which often have headquarters in other parts of the country or overseas. Men's work wear also has become more mainstream, Randy said.
Some people come into the store with examples of shoes they like and have seen on the Internet. The Redman's staff will make special orders of shoes, including something similar if there isn't an exact match.
Such customers aren't obligated to buy what was ordered. "We talk to the customers after the sales," Randy said. "... worst-case scenario is we give them back the money."
Family members said the popularity of some shoe styles runs in cycles. Examples Randy gave were work boots and Birkenstocks.
A big change in women's shoes over the years, Tanya said, has been the sizes. While sizes in the 6-7 range once were common, that has increased to 9-9½.
"Most teenage girls now wear a 10 or higher," she added. "Everything is different (by brand or style). We tell people not to pay attention to the size. You could get five shoes that fit and they might be five different sizes."
As is the case for other types of clothing, Dean added. It can be a challenge to keep up with shoe trends and fashions. "You need a feeling for it," he said.