KEARNEY — Having owned a well-known destination business in downtown Kearney for more than four years, Stacy Schwartz said it's time to make the business her own.
"Mainly we're looking to grow Shopping Tripps. I think a fresh new space will be terrific for the store," Schwartz said.
She and her husband, Justin, have been working nights for the past several weeks preparing their new address at 5915 Second Ave., Suite 1, for a June 7 ribbon cutting.
The new location comes with more than a change in geography. It's part of a strip mall Starostka Group is completing near the Menards store. According to Schwartz, the location should generate a lot of traffic. The Shopping Tripps display window will face Second Avenue, one of Kearney's busiest streets, and the showroom will be bright and LED-illuminated. The modern look will contrast the industrial looks of the decor, such as the cement board on the wall behind the checkout counter.
Sign up for Kearney Hub daily news updates
Want to read more local content like this? Subscribe to the Kearney Hub's daily headlines newsletter.
Along with the look and feel, the new Shopping Tripps will feature furniture and upholstery in collaboration with Swan's Furniture of North Platte. Earlier in her career, Schwartz was a buyer and decorator for the business, so she intends to employ those skills in the "re-invented" Shopping Tripps.
As Kearney grows north, so do shopping patterns, Schwartz said. "We want to grow our clientele. We're right close to Second Avenue. You can really see us."
Shoppers will find much of the home decor and unique gift items that attracted them to the original Shopping Tripps, but they also will find Flex Steel, Best Chair and Bassett, including the Bassett HGTV line and upholstery to personalize their furniture. While furniture from the North Platte store will be coming to Kearney, some of Shopping Tripps' custom floral merchandise will be going to the Swan's store in North Platte.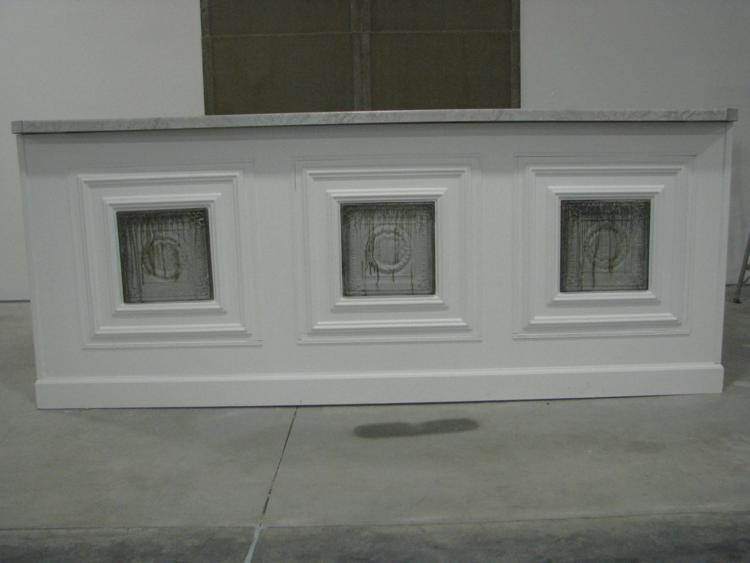 "They will have more options in picking out fabrics and putting some design options to it," Schwartz said.
The current Shopping Tripps building in Downtown Kearney: The Bricks, has 2,800 square feet of showroom space. The new store will be a bit smaller, at 2,400 square feet, but parking will be more convenient, and utility expenses should be more manageable with the new building and modern light fixtures.
Schwartz has leased the Shopping Tripps store at 2210 Central Ave. since 2015 when she bought the business from Jayne Meyer, who started the business more than 30 years ago.
Meyer said two potential tenants are interested in leasing the 5,000-square-foot downtown store. In addition, Meyer is studying the potential to build apartments on the top floor.
"I know there are grants available. We'll get the building filled one way or the other," Meyer said.
Schwartz said she is ready to begin moving in furniture this week at the north Kearney location, and is planning a chamber ribbon cutting 4:30 p.m. June 7 and a grand opening on June 8 with refreshments, and a balloon-pop for discounts.