KEARNEY — Ann Bauer understands the important role of music in Christmas traditions.
"So much of the celebrations were based around the music," said the managing director of the Platte River Children's Chorale. "A lot of people think everything goes back to St. Nick. You and I know that it's not the case. Advent season, when it began, it was based around the music of the time. A lot of it has carried through the generations."
Ann, along with her husband, David Bauer, hope to contribute to the joy of the season with "Sweet is the Sound of a Carol Sung by a Choir," a concert of holiday music by Platte River Singers, Platte River Children's Chorale and the Kearney High School Chorale at 7 p.m. Sunday at Kearney High School Auditorium. Admission to the performance is free.
"Music is such a huge part of the celebrations," Ann said. "Today we've created the secular side, as well as the sacred side of Christmas."
Ann acknowledges the power of soft music as well as the thunderous volume of loud Christmas music.
"There's nobody's heart and mind and soul that isn't affected when they hear the music of the Christmas season," she said. "People always tell me that music sets the tone for the season. In our church, the minute I start playing preludes and postludes during the first Sunday of Advent, immediately people are effected."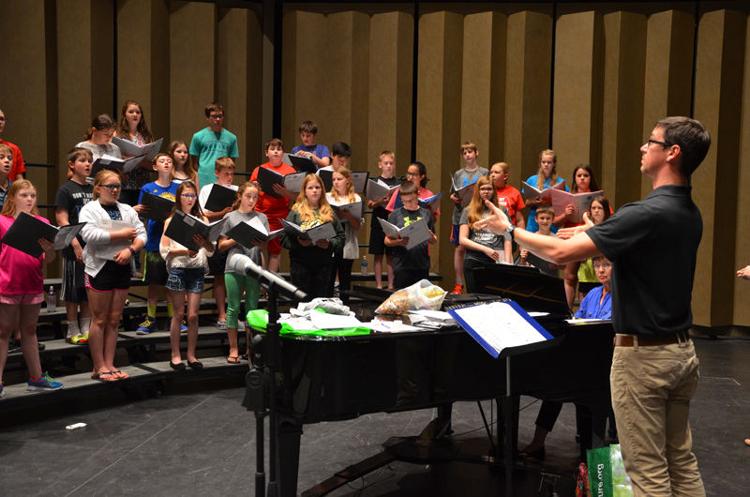 Ann and David, along with Clayton Moyer who co-directs the children's choir, took the title of the concert from Eric Barnum's composition, "Sweeter Still: A Holiday Carol."
The Platte River Singers pulls members from the community.
"A lot of our members are former Choraleers members from UNK," Ann said. "A lot of people in the group are professionals who didn't sing here but sang in their university, college or high school choirs. They want a good choral experience."
Ann and Moyer started the children's chorale as a source of children's voices for certain pieces of music. The group has expanded over the past five years to perform a more extensive repertoire.
Ann promises an interesting opening to the concert with participation from all the choirs, along with unique staging.
The directors of the choral groups performing on Sunday also look to family traditions as a way for the music to impact the holiday season.
"It might go back in their families," Ann said. "This music can go back in time, in their memories, when they were growing up, music that can stir the sounds of the season. It's amazing how Christmas music can set the tone of the season for some people."