HOLDREGE — Weddings this fall and next year potentially could be booming.
From florists to caterers business screeched to a halt in March when the coronavirus encroached on Nebraska.
Health directives that were put in place by state officials significantly altered the plans for couples who intended to get married this spring. Couples had to make the decision on whether to reduce the amount of people attending their wedding or postpone until a later date. Those postponements have many businesses preparing for a busier than normal late summer and fall.
"People are still getting married whether there is a pandemic or not," said Chelsie Bebensee, owner of Divas Floral Shop and Boutique in Kearney. "It's shifted the season maybe three months. Where our busiest times would have been June, July, we are seeing a bigger uptick in August, September and October."
When the directed health measures began in Nebraska, many businesses were forced to close their doors.
March typically is one of the busiest times of year for the Bridal Isle in Loomis, said owner Karla Axtell. The wedding attire business had to close its doors for about four weeks. The Bridal Isle also rents tuxedos and was in the midst of preparing for prom season.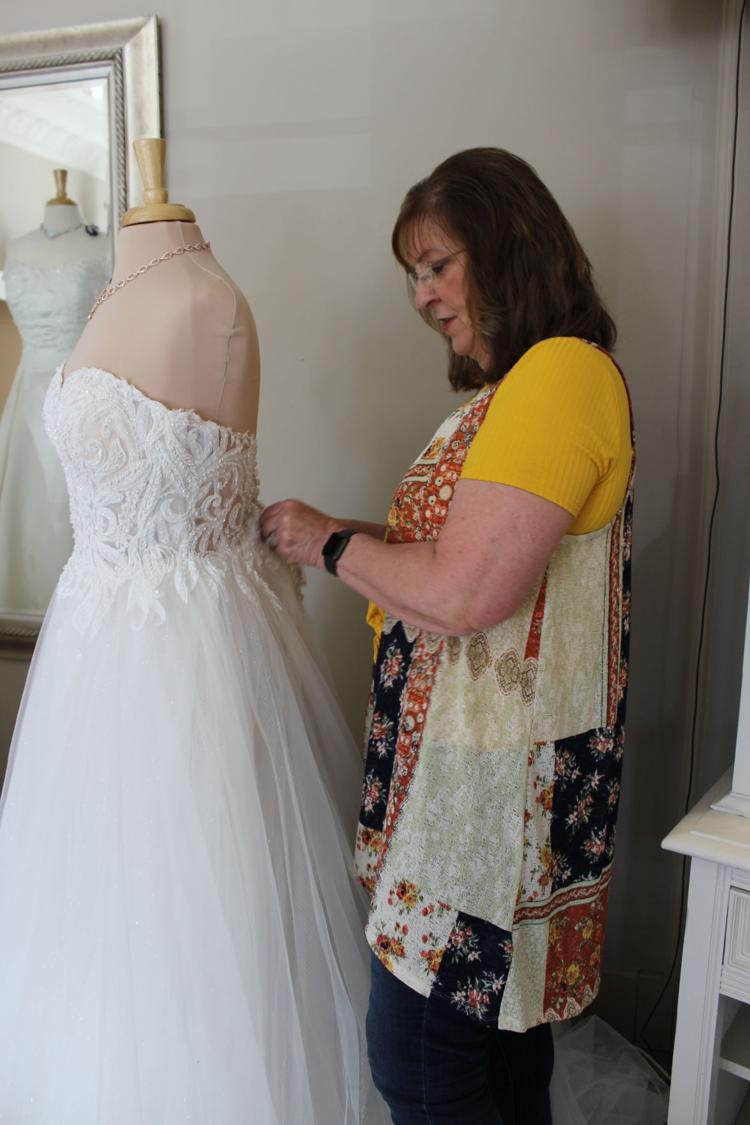 "We were also impacted by the fact that we were doing a lot of tuxes for prom that we didn't end up doing. We ended up refunding a lot of people. Our tux company was good to us and did not charge us for those tuxes," said Axtell.
Country Catering in Litchfield shut down March 15, and the majority of the weddings they had planned to cater have been moved to next year. Owner Diane Kucera said Country Catering typically serves 40 weddings a year with the majority in April, May and June.
She expects their revenue to be down by $180,000 this year, but she is hopeful they will get that back next year.
As an outdoor wedding venue, Gardens on Q in rural Holdrege doesn't typically have weddings until May. However, they also are experiencing the dampening effect of the pandemic, said owner Polly Pearson.
"Our first weddings were scheduled during the middle of May. Our first six weddings got moved around. I had two weddings just cancel. They postponed their weddings or moved it to next year," Pearson said. "The ramifications are still going on. We lost quite a bit of revenue from that."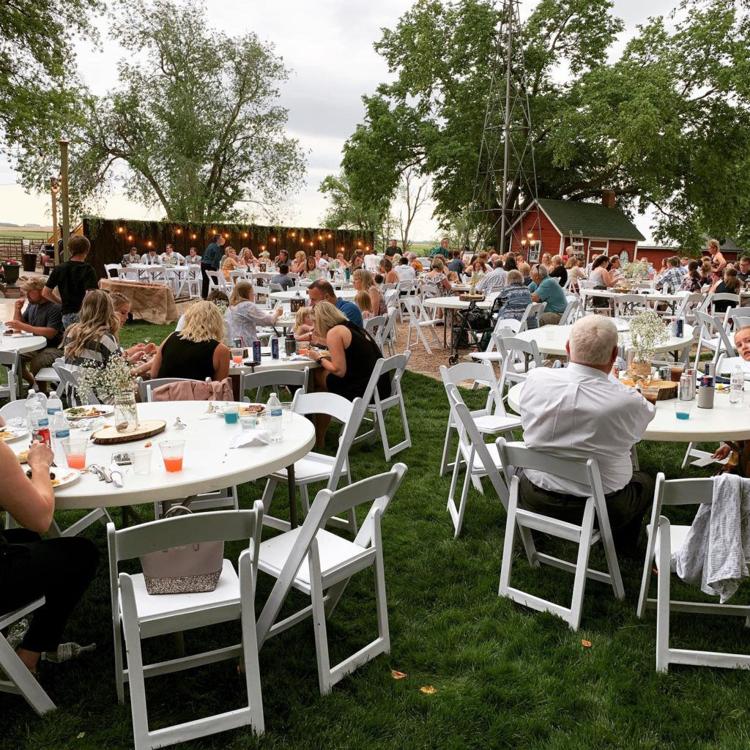 When the health directives were especially strict in March and April, brides were calling Polly asking what they should do for their big day.
"I think our first wedding was scheduled for middle of May. By then we could be open but with restrictions. Those are the brides that decided that my wedding day is really important to me and I want all my family there, and we are going to postpone because there are too many restrictions," Pearson explained. "You really want the most important people in your life at your wedding."
Divas and Country Catering have worked with couples who decided to move forward with their wedding this year and just have small ceremonies. For the floral shop, that meant only arranging the bridal bouquet and boutonnière. Country Catering created boxed lunches or take-and-heat meals they could drop off at the weddings.
As business drastically slowed or came to a standstill, it was an unsettling time for many businesses.
Bebensee said, "Spring is typically our busiest season. Valentine's Day through Mother's Day is usually swamped crazy. We were staring down this abyss of, 'What is going to happen?'"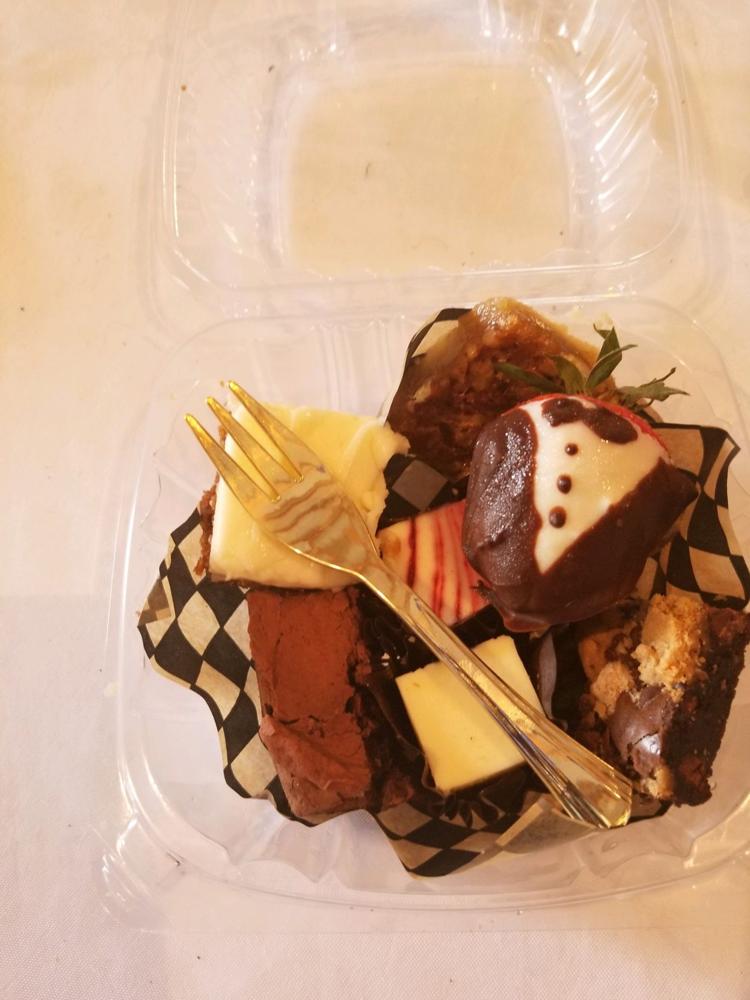 Diva's closed its storefront but they continued to provide customers with bouquets, and they also marketed products such as at-home bouquets to brighten up people's workspace while they were home. They also had DIY kits for kids to create bouquets and they included information about the history of different types of flowers and how to care for them.
The Paycheck Protection Program loans and grants helped Country Catering and the Bridal Isle during this time.
"A lot of us small businesses wouldn't be here without the government helping us out," Kucera said. "I'm very thankful there was something like that around."
As state health directives have continued to relax, business has started to pick up.
The Bridal Isle typically sends 60 to 70 dresses out the door during a busy month, but Axtell won't be surprised if there is an increase as more weddings continue to take place.
A wedding Divas recently took part in had to increase the number of tables at their reception to respect the guidelines of only eight people per table.
"(The bride) had to plan extra centerpieces and a few extra tables in that direction," Bebensee said.
The floral shop now is able to meet with brides and grooms in person instead of doing virtual consultations. All the businesses are continuing to be extra cautious despite the relaxation of health restrictions. Gardens on Q has several handwashing stations set up, chairs and tables are disinfected twice, chairs at the ceremony follow social distancing guidelines and everyone wears gloves.
"Nowadays people have adjusted to it so much it's everybody's norm anymore. Everyone is washing their hands more and practicing social distancing," Pearson said.
Bebensee is hopeful for a busy fall to make up for the quiet spring.
"We are crossing our fingers that things stay open and stay where we are at so that shift in season isn't pushed off until next year," she said.