KEARNEY — Crane River Theater is showing middle school students "Oh, The Thinks You Can Think" when you think about theater.
CRT Education Director Peg Sinnard and Executive Artistic Director Steve Barth have been visiting Horizon and Sunrise middle schools and Kearney Catholic High School since the beginning of the school year to work with middle school students to produce "Seussical: The Musical" and show the students the ins and outs of a theatrical production.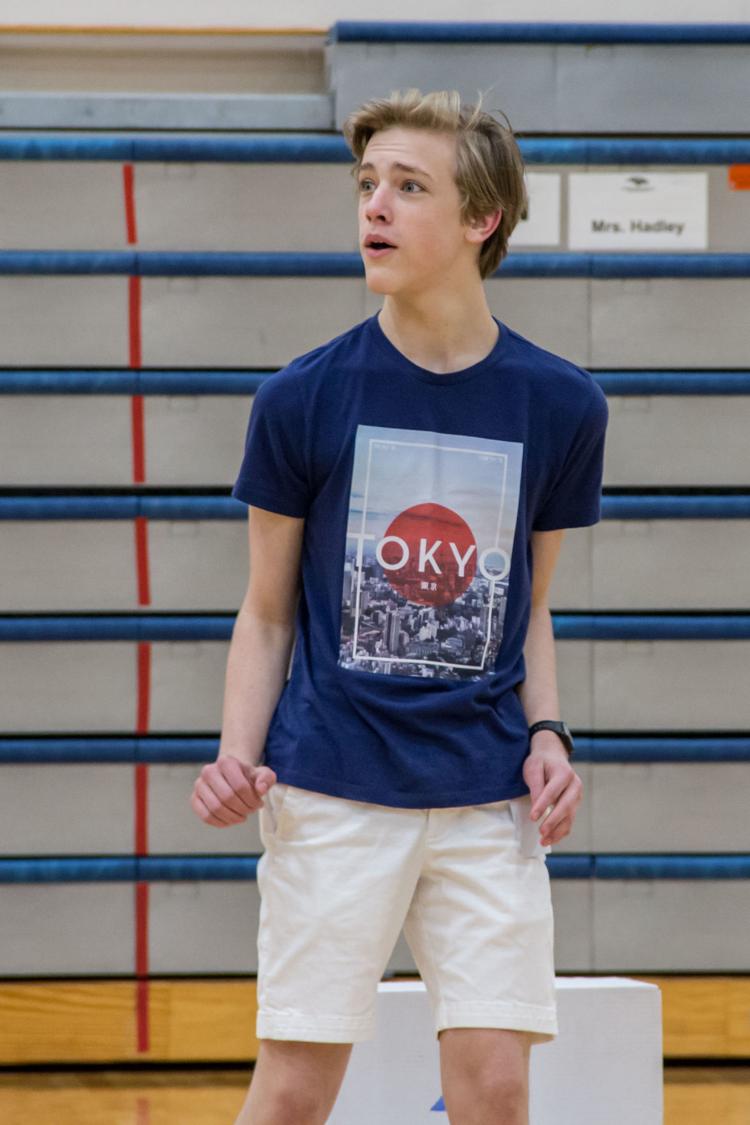 "Steve and I felt extremely committed and dedicated to reaching out and doing more programs for middle school aged students," Sinnard said in an email. "There are numerous opportunities for preschool through elementary students and then high school students, but middle school is kind of 'left out.' This is such an important time in a child's development and they are at a time in their life when they are making choices and decisions."
Some of the students have been a part of the theater world previously, but for some students this is their first exposure to the stage.
Sunrise eighth-grader Noah Hawnay, for example, said he had been a part of theater camps in the past, but never had the chance to be a part of a full-scale production, and he was dying to try it out.
"I wanted to be a part of (a musical), instead of just doing singing and dancing in rooms, where I can actually perform for people," said Noah, who plays JoJo in Sunrise's production. "So I chose to do this where I can be a part of something where I have friends with me who do it."
Along with just showing students the ropes, Barth and Sinnard have been working with the students to help them grow as performers and actors, as well. Noah said he feels he has been stretched to be the best he can be.
"Steve just pushes us as much as he can. And I like that because I really stayed in a shell for most of the year and then I came and did this and now I'm more outgoing. The best line he's probably said to us is, 'If you don't feel silly doing this, you're not doing it right.' It's great," he said.
Michael Heuertz, the choir teacher at Horizon Middle School, said he's seen his own students go through the same process as Noah.
Though some of his students he said are "familiar" with the stage, having participated in community theater or even Crane River performances before, for others, their first experience ever singing a song alone for an audience was at auditions. But Heuertz said he's seen many students begin to step outside of their comfort zones.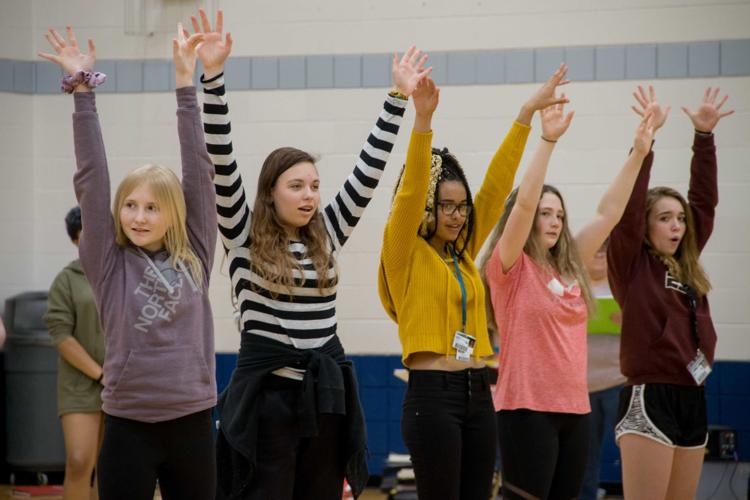 Sinnard and Barth have strived to show the students a bit of everything that goes into a production, most of which also is new to students, including the tech side of moving the set, publicity efforts and choreography.
For some students, this exposure has ignited a love for the arts that they'll take with them to high school.
Horizon eighth-grader Emma Jahn, who has been part of Crane River and Kearney Community Theater productions in the past, says she's looking forward to more theatrical opportunities in the future.
"(Theater) is kind of an escape. I can fully realize my character and just kind of become a different person and I don't have to think about life or think about anything," said Emma, who plays Mayzie. "Also, it's really fun to be in a cast, as well. It's kind of like you're on a team, just like a team that sings and dances."
Now, the students quickly are approaching tech week for the show — the week before their final performances.
Sinnard says this part of the year is when the performance will start to feel "real" for the students, as they begin rehearsing on a real stage with a real set in all it's Seuss-inspired glory.
"I truly hope that they have fun! I hope that they walk away from this yearlong experience with a sense of pride and self-confidence in completing a task from beginning to the end!" Sinnard said.
In addition to community performances April 25-28, the students also will be performing for younger students around Kearney, also perhaps for the first time, what theater is all about.
"They will see what joy it brings to others, especially all the younger students that come to see the student matinees from the KPS Elementary Schools, Kearney Catholic, home-school students, Zion Lutheran and Faith Christian," Sinnard says. "I hope that they feel like they have gained a new appreciation for the fine arts (theater, music and dance) and hopefully, it might be something that they will want to pursue as they get ready to venture into high school next year!"
tiffany.stoiber@kearneyhub.com
@TiffanyStoiber