HARLAN COUNTY — Record-high water levels this summer at Harlan County Lake kept some recreation visitors away and drew sightseers who came to the Republican City and Alma areas to see all that water.
The unusual circumstances had positive and negative influences on local businesses.
"I have talked to several that have had a good year. Reason being is so many people have come down to see how high the lake is. That's been kind of a good thing," said Alma City Administrator Doug Wilson.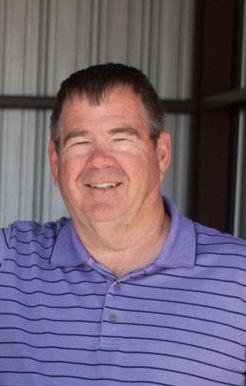 "I think the city as a whole has taken a hit because one of the major campgrounds, Methodist Cove, has been closed since the first week in July," he continued. "A lot of those people come in and buy groceries and just do shopping in town. I think that has had a negative impact."
Lake levels began rising in March because of precipitation and snowmelt before the ground had thawed, producing runoff into area streams and the Republican River.
Spring rains and storms in July pushed the lake to 11 feet over normal, the Hub reported Aug. 31. As of Thursday, lake levels still were 26 percent into the flood pool, with 445,244 acre-feet of water.
The elevation record initially was set on July 11 at 1956.1 on July 11, forcing the closure of Methodist Cove campground and the lake's beaches. Peak elevation of 1958.17 was reached on July 23.
One business struck particularly hard was North Shore Marina at Republican City. The marina experienced flooding after the early July storms and was temporarily closed.
"Right after Fourth of July weekend, we were flooded," said Bruce Beins, general manager at North Shore Marina. "We moved all of our equipment and inventory out of the buildings. We got everything out before the buildings flooded. We were able to move some of our operations to a temporary location where we are still able to take care of customers' boats and sell fuel and ice."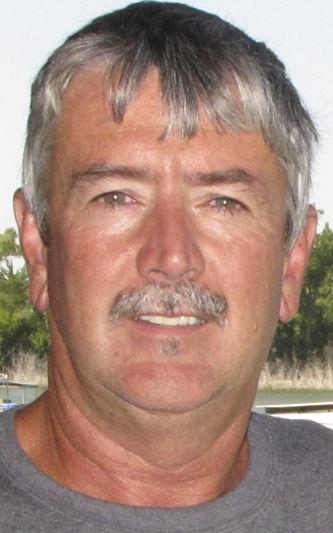 Outcast Bar & Grill, the restaurant owned by North Shore, also flooded in July and was surrounded by water most of the summer. Employees began cleaning up marine buildings in mid-August and the interiors will need some remodeling.
The lease for the restaurant was up at the end of this year, Beins said, and it was mutually decided to not renew it for next year. North Shore owners are taking the opportunity to grow their business and will be operating the marina and restaurant out of the former Outcast location.
"We had pretty much outgrown our existing marina building. We had already been discussing our future steps with that building, with growth," Beins said. "With the flooding, there is an opportunity to make some major changes in our operation for the next 20 years."
He said that when word of the record elevation at Harlan County Lake began to spread, people thought they were unable to get on the lake. That wasn't the case.
"People who wanted to boat could still do that, but it was more of a challenge," Beins said.
Patterson Harbor on Harlan County Lake's south shore also experienced decreased business this year. The closed beaches and Methodist Cove campground, and flooding at North Shore Marina significantly reduced overall lake traffic, said Justin Clark, owner and operator of Patterson Harbor.
"The hard part is the lake is fantastic. There is a lot of usable water. But the message hasn't got out that there is great opportunity at the lake," he said. "It's hard to overcome that stigma."
Patterson Harbor stayed open throughout the summer season, but didn't see the usual constant flow of traffic needed to make it a good year, Clark added.
The closed Methodist Cove camping area affected Alma businesses such as Hogeland's Market Inc., where campers often shop for food and other supplies during their stay at the lake.
"There was definitely less, I think, because they had part of the campgrounds closed from the later part of the summer on," said Zach McKenzie, owner of Hogeland's Market.
Some of that lost business was made up from people who traveled from across the state to feast their eyes on the full lake and stayed long enough to shop and eat.
City Administrator Wilson said Alma also had one of the few lake ramps with a dock this summer, which brought more people to town.
"I don't want to say it's a good thing, but one thing that did help is we have a boat dock here in Alma that hasn't been used in years because we never had enough (lake) water, and this year it was one of the few you could use," he said.
For Terri Bach, owner of the Flower Patch in Alma and president of Alma Chamber of Commerce, sales were unusual.
"We'd have a wave of people that would come through town to see the water levels. They came to go cruising around that don't normally come through. Those people had time to stop and shop," she said.
Bach added that her plant sales were up this year, but gift items didn't sell as well.
The Country Store in downtown Alma has been able to capitalize on sightseers.
"About three Saturdays ago, we had the third busiest day in the 32 years we have been in Alma. People were just here from all over," said store owner Jan Rojewski. "They want to come check out the water level. It's just amazing and so many nice people. They are just really curious and want to see what is going on."
At North Shore Marina, Beins hopes the lake goes down far enough to avoid in 2020 the difficulties created by record high water in 2019.
"Nobody has ever seen it like this before because it's a record," he said. "It caused a lot of damage to a lot of areas around the lake ... Nobody anticipated it."
As cleanup and expansion of North Shore Marina facilities begins, Beins is cautiously optimistic.
"That is our focus right now, to get things rebuilt and opened for next season," he said. "In chaos there is opportunity. We are going to try to capture the opportunity."