KEARNEY — Since the first oil wells were drilled in far southeast Nebraska near Falls City in 1939, approximately 530 million barrels have been pumped.
As the crude oil industry grew during the past 80 years, most production has been in southwest Nebraska and the southern Panhandle. However, Nebraska Oil and Gas Conservation Commission Director Bill Sydow of Sidney said scientific advancements in information gathering have made oil exploration and development worthwhile in other parts of the Cornhusker state.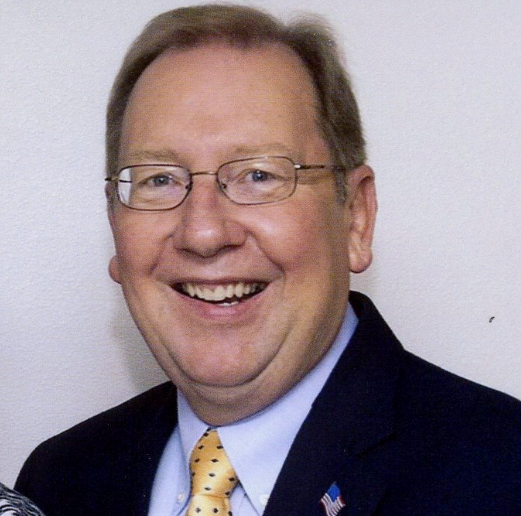 Total production last year was 2,055,550 barrels mined in 19 counties, according to the commission's 2018 Nebraska Oil Activity summary.
Sydow, who is retiring this month, said there's still more oil to find.
He specifically mentioned an area called the North Platte to Minden Arch, a feature deep in the subsurface where "there could be oil and gas production that no one has explored."
Some of that potential may be reflected by development the past two years of the "Luers Field" to the south, in the Wilcox area. "This is probably three accumulations of oil and gas ... three separate fields," Sydow said.
He believes there also is potential for more wells farther south in Harlan County, where there has been some exploration for decades because of the belief that oil fields tapped in northern Kansas probably didn't stop at the state line.
When asked if there could be more oil development in south-central Nebraska in the coming years, Sydow replied, "I'm going to be optimistic ... Maybe we could have a couple hundred wells."
There have been optimistic times in the past, including in the early 1980s when many potential developers were seeking mineral leases on properties for possible future oil exploration. Sydow said many of those companies were gone quickly when oil prices collapsed in 1986.
"You're always affected by the price," he said. "But these (newer wells) will produce enough for operating expenses." Sydow estimated it costs an average of $3,000 per month to operate a well and pay for electricity, fuel, water and oil handling, and to have a "pumper" check the pumps and collection tanks daily.
The commission currently has the following active permits statewide:
n 17 for wells yet to be drilled
n 1,468 oil-producing wells
n 386 injection wells likely producing additional oil
n 125 injection wells for disposal of saline water.
"Our agency basically is the sole entity to (permit) oil wells in Nebraska," Sydow said, since that responsibility was turned over to the commission from the Nebraska Geological Survey 60 years ago.
Developers must be bonded through the commission. Sydow said the requirements are $10,000 through assurity insurance or a certificate of deposit per well — $100,000 for 10 or more wells.
His list of basic well development starts with drilling the surface casing hole and running cement around the casing.
After the hole is drilled to the full depth of approximately 3,500 feet, developers track performance on the well to determine whether to complete it or plug it as a dry hole. If the decision is to move forward, the steel casing and surrounding cement is completed.
Sydow said developers perforate (make little holes) in zones they want to test. The holes also are used to disperse hydrochloric acid to help dissolve limestone or "eat up" any dust and debris.
He added that the acid works something like the household product Lime-A-Way.
Counties benefit from oil production. Sydow said they get the equivalent of 4 percent-5 percent of the value of a well's gross production and personal property taxes paid on pumps, tanks and other equipment.
Developers usually contract with the same drillers, pumpers and other service providers required.
So can local business activity be generated by small oil production areas like the one around Wilcox?
"Maybe someday, and this would really be blue sky, someone could put in a yard to provide services for the oil production." Sydow said.
Bobby Patton, vice president of Thoroughbred Associates, the Wichita-based company that is developer of the Wilcox area wells, said that in addition to its regular contractors his company is doing some business with local utility and fuel service providers.
When asked about the future of the Nebraska oil and gas industry overall, Sydow said, "We could find more Luers fields. There are a lot of places across the state where you can drill wells, but especially down in that part of the world."