WILCOX — When Nebraskans hear the words "oil wells" they think of west Texas, Oklahoma, North Dakota and, maybe, Alaska.
But what about Wilcox, Nebraska?
The tiny farming community in a small oil-producing state now is a big fish in a small energy production pond.
The 49,649 barrels of oil pumped last year from nine Franklin County wells south of Wilcox landed the region known as "Luers Field" in fourth place on the Nebraska Oil and Gas Conservation Commission's list of the state's 25 largest oil production fields in 2018.
Seeing oil wells in fields of corn or soybeans is a surprise, even to the landowners.
"I would never in 100 years thought there would be oil wells around Wilcox. It still boggles my mind," said farmer Ron Woollen as he stood near one of his two wells on the north side of the St. John's Lutheran Cemetery.
That well was drilled in February 2017, a month after the first Wilcox area well owned by Dennis Reiss was developed three-quarters of a mile southwest.
Bobby Patton, vice president of Thoroughbred Associates of Wichita, Kan., which is the Luers project developer, said there now are 10 producing wells within five miles from Wilcox south to Highway 4.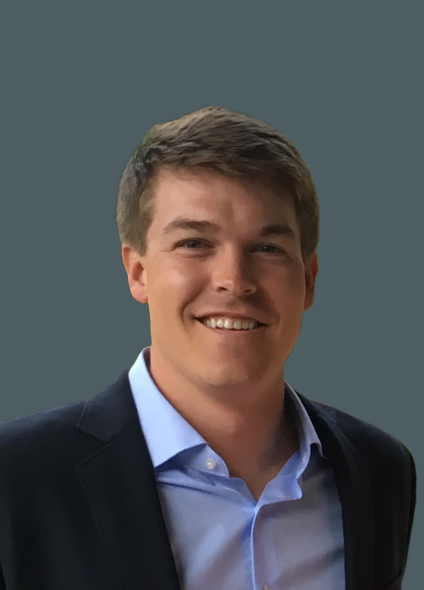 Company officials continue to look at other potential well sites in Franklin County and adjacent areas of Harlan, Phelps and Kearney counties where Thoroughbred also has mineral leases. Patton said the goal is to drill four wells in late 2019, immediately after harvest, and another four in early 2020.
"The problem with this business is you can plan, but things don't always go as planned," he said.
Last year, after-harvest drilling didn't start until a week before Christmas and the last of nine wells wasn't drilled until early April.
Locations for the 2019-2020 wells will depend on what is learned from the latest 3D seismic studies and other information. Even then, the outcome usually isn't known until drilling time.
"It could go in any direction. Gosh, unfortunately, that's the way things are ... You can have a little cluster like this (south of Wilcox) and then maybe a single well in four or five miles," Patton said.
One example of the uncertainty are two wells drilled this spring a mile south of Wilcox and north of the Franklin-Kearney county line. One well has been producing since March and the other was a dry hole.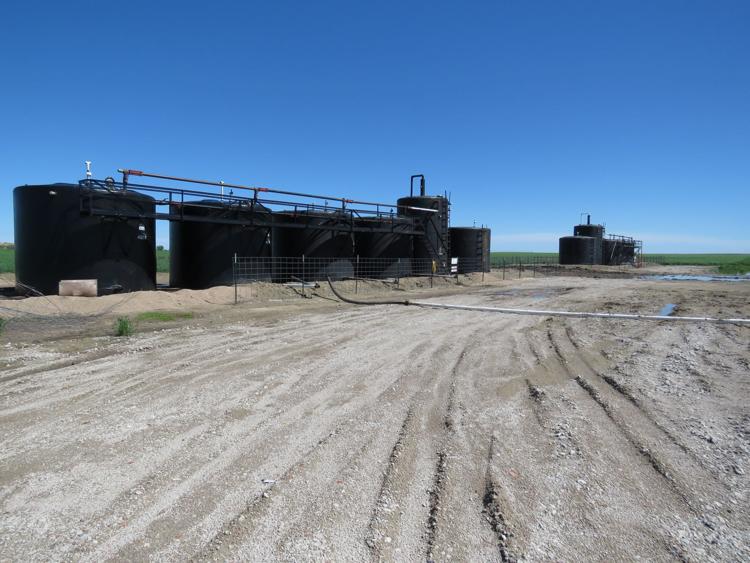 The first step for any oil or gas development is securing mineral leases from landowners.
Patton said Thoroughbred has contracted with other Kansas-based land companies — Torpco and J. Fred Hambright and Associates — to seek leases in Harlan and Franklin counties.
Because of the initial economic risk, Patton said, payments were $1 per acre per year during the first five years for leases that started in 2009 and included options for extensions up to another five years. Payments increased to $10 per acre over two to three years for sites where Thoroughbred officials decided to use the extension options.
Patton said that for many projects, the area of interest for which extensions are used is significantly smaller than the original leased area because of what was learned during the first five years.
"The intention, we were told at that time, was to do some more seismic tests," Woollen said about discussions for mineral leases on his property.
Thoroughbred contracts with Paragone Geophysical Services of Wichita for those surveys.
Patton said his company, founded in the early 1990s by his father, has been involved in oil production in northern Kansas for years. They thought the Kansas oil field might continue into southern Nebraska, so they initially drilled some wells north of Republican City.
"We found it didn't continue in the way we thought it would," Patton said.
Those wells and another one east of Huntley caught Woollen's eye. "I was getting all excited. I told my wife, Sue, 'they're drilling a well six miles south of us,'" he recalled.
Patton said the Luers area south of Wilcox is different in one way. "We ran into a wider pool ... We're able to drill more wells than we were able to do down south," he said.
Seismic studies show developers if there are underground valleys and hills. "What we're drilling into are old oceans. The tops are oil and the bottoms are water," Patton explained, so the goal is to drill into the top.
"We still have a lot of dry holes," he said, referring to the inexact science involved.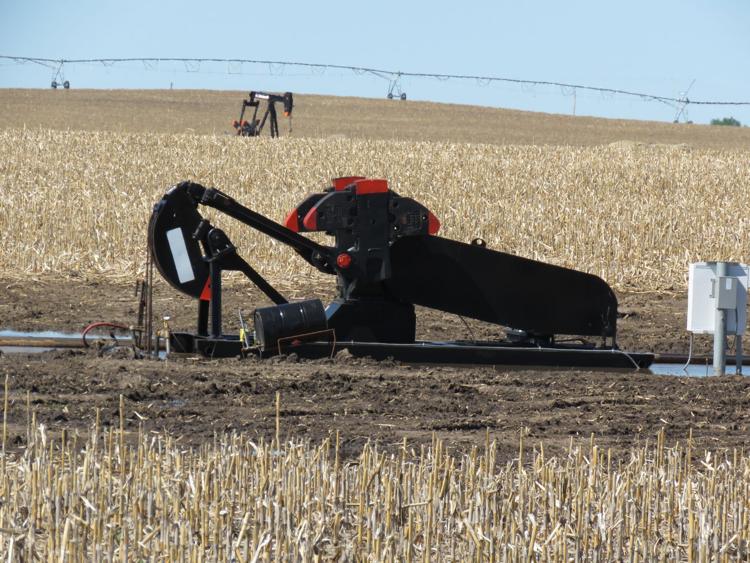 Woollen said roads are the issue in the Wilcox oil drilling area.
"One problem we have here with all these wells is the infrastructure is terrible, with a lot of minimum maintenance roads," he said. "It's tough to get in here every day."
A "pumper" contracted by Thoroughbred checks all the pumps and tanks daily.
Oil is transported to a CHS collection site southeast of Holdrege, where it goes into a pipeline to a McPherson, Kan., refinery.
Water pumped from the wells is collected and trucked to an injection well north of Republican City. Patton said the high-saline wastewater — like the ocean — is deposited into the Cedar Hills sandstone 2,000 feet deep.
"It's basically a (underground) desert," he said.
Another safety factor is that oil wells are drilled to depths of 3,500-4,000 feet, far below the groundwater aquifer.
Todd Siel, general manager of the Alma-based Lower Republican Natural Resources District, said the groundwater saturated thickness of the Ogallala Aquifer is 1,000-1,200 feet at its greatest, but more typically 50-300 feet in south-central areas like Franklin and Harlan counties.
Woollen said Thoroughbred has provided good customer service. Patton has told him that if there ever is a problem to call him and put a price on it.
There was a problem with the first well in Woollen's cornfield north of the cemetery, where the pump and tanks occupy approximately a half-acre.
Woollen said everyone was sure the end gun on his irrigation pivot would miss the oil pump. When it didn't, Thoroughbred paid to replace the end gun.
Two types of pumps are used. Patton said there are regular units in fields where the oil well doesn't go under a pivot. The alternative is low to the ground and placed between pivot towers, allowing the pivot span to pass over the well.
Production agreements require the developer to pay all costs for development, maintenance and, eventually, removing the equipment and plugging the hole.
"We're purchasing 87 ½ percent of the minerals," Patton said about the basic agreement, so the landowner retains 12 ½ percent (one-eighth) of oil sale revenues.
Woollen said he was excited about the opportunity to make extra money from his land. "I have made enough to cover my real estate tax payments," he said, "... and that's a big thing in these times."
Patton said the 10 Wilcox area wells produce a total of approximately 100 barrels of oil per day. He estimated that a minimum of two-three barrels per day is required to break even on each well site.
"It all comes down to the price of oil and the cost per well each month," Patton said, which ranges from $1,500 to $4,000.
When asked how long Wilcox area oil wells will pump, Patton said, "They're not old enough for us to be exactly sure."
He knows of some Kansas wells drilled in the 1930s and 1950s that still are pumping, and some installed 10 years ago that are not.
"It's on a well-by-well basis," Patton said.