KEARNEY — The cause of the fire that destroyed the North Shelton Zion Lutheran Church remains under investigation, but that isn't stopping the congregation from celebrating Christ's birth as they have for years.
Since the fire North Shelton Zion Lutheran Church members have been attending services with their sister congregation at Bethlehem Lutheran Church in Ravenna.
However, each church will have its own children's Christmas Eve services. North Shelton will be at 5 p.m., while Bethlehem Lutheran's will be at 7 p.m.
Both congregations will attend a joint service at 8:30 a.m. Christmas Day.
Nebraska Fire Marshal Adam Matzner said the cause of the Dec. 11 fire remains under investigation.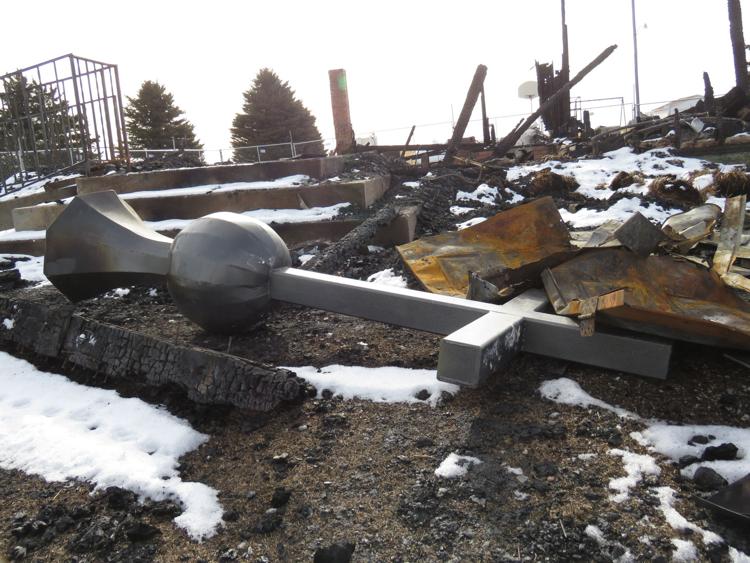 "We're still investigating the cause and the circumstances of that," he said. A chain-link fence has been erected around the foundation and charred debris of the church.
Wayne Arnold, a church elder, said he is hopeful the congregation eventually can salvage a church bell that was cast specifically for North Shelton.
At 7:04 a.m. Dec. 11 the Shelton Volunteer Fire Department was called to the church at 53125 Grand Island Road, two miles west of Shelton and nine miles north, for a structure fire.
Sign up for Kearney Hub daily news updates
When firefighters arrived Shelton Fire Chief Jason Wiehn said most of the church was fully involved in fire and part of the structure had collapsed into the basement. In addition to Shelton, according to earlier news reports, firefighters from Gibbon, Wood River and Ravenna also responded to the call. It is estimated 65,000 gallons of water were dumped on the structure, Wiehn said, with the help of six tankers that shuttled water from a nearby well, four pumper trucks and about 40 firefighters.
According to the Buffalo County Assessor's Office, the church was valued at $129,265. Records at the Buffalo County Historical Society indicate the church was organized in May 1885 and services initially were conducted in homes and schoolhouses. The church was built at its current site in 1912.