KEARNEY — Basements, businesses, carpets and furniture weren't the only things damaged by the June 9 floods. Human hearts were scarred, too.
Trained mental health professionals soon will be knocking on every door in every community from Elm Creek to Kearney to Gibbon to be sure mental health needs are being met after the flood, according to Caleb Davis, disaster behavior health coordinator for Region 3 Behavioral Health.
Informal visits began last weekend in Gibbon. Another will take place there today.
"People in Gibbon experienced two 500-year floods in five months. There is loss there. We've had great conversations with the fire department there. If people need more help, we can refer them to professional counselors," Davis said. "Our goal is to let people know resources are available."
Currently seven professionals have been hired and trained to make home visits. Davis plans to hire at least four more.
Sign up for Kearney Hub daily news updates
Want to read more local content like this? Subscribe to the Kearney Hub's daily headlines newsletter.
No dates are scheduled for visits in Kearney, he said, but visits will take place in the evening, when most people are home from work. "We will start in areas where there was the most damage, and then branch out to all areas," he said. "Some people may not have been directly impacted by the flood, but they know of friends who have, and they can refer us to them."
Davis also is the supervisor of the Nebraska Strong Recovery Project, an effort launched by the Center for Public Policy in Lincoln that aims to assist people with stress and distress common after any trauma.
Davis said flooding occurred in four of the six regions in Behavioral Health statewide, from Omaha 200 miles west to Kearney. Kearney is in the organization's Central Region, which includes 22 counties in central and south-central Nebraska. Two teams are being put together in the region, one for Buffalo and Custer counties, and the other covering Howard and Hall counties.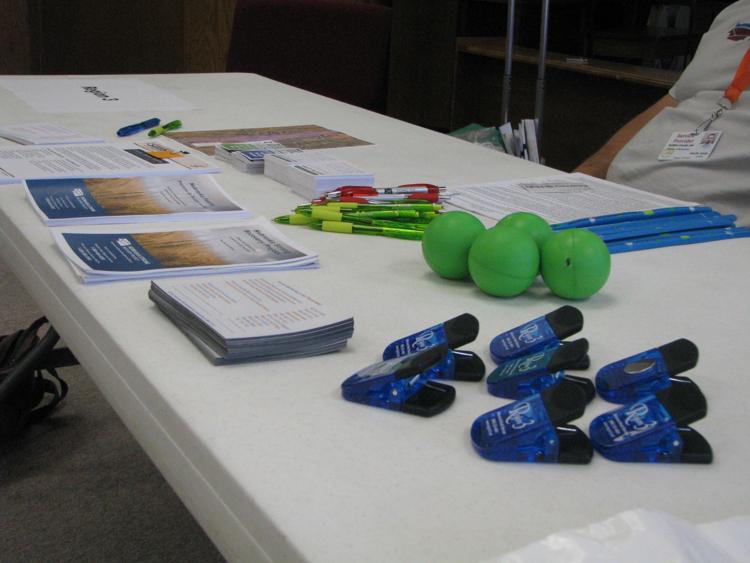 He added that, as with any loss, stress and grief could rise as immediate, massive flood relief efforts taper off and life resumes ordinary patterns.
"We're concerned about Gibbon. This is no small thing. Some things were lost that can never be replaced, like baby books and old pictures," he said. "Every one of us would love to make that come back, but we can't."
Davis has held his position for just three months. He called it "trial by fire." Previously, he was an emergency coordinator for Region 3 Behavioral Health and did case management for people with mental illness.
As floodwaters rose on July 9, Davis went to hotels near Interstate 80 to assist people flooded out of their hotel rooms. He rode in air boats and front-end loaders. He went back into hotel rooms with flood victims to help them retrieve their belongings.
He has heard many people say, "I can't believe this has happened twice." He knows that the loss of property is painful.
Yet he has met what he called "awesome" people, too. "I am so proud of what Kearney did that day. We even had survivors who were so moved by the city's efforts that they bought diapers for other flood victims. The one-ness of all the people was something."