KEARNEY — In quarantine, pet owners are more grateful than ever for their furry companions.
Adoptions and veterinarian visits are becoming more regular as pet businesses operate with regulations in place.
Nonetheless, the pandemic still took its toll.
"We are a nonprofit organization, and when we don't have people coming in as often, our donations are down as far as monetary," said Olivia Derr, the executive director of the Kearney Animal Shelter. "Before, we were doing sometimes eight, nine adoptions a day, and then it kind of went down. We didn't see very many stray dogs, but I think since everybody was home, they were with their pets, and so they knew where they were."
Derr said the shelter's primary goal is to create an environment where their staff can care safely for the animals. To help with this, the shelter is asking people to look at the adoptable dogs and cats on its website — kearneyanimalshelter.com — before coming to the building. Restrictions gradually are easing up, and the building is open now for the public with masks on to browse.
In the meantime, veterinarians are seeing more business than usual.
"We saw quite an upkick in grooming and kind of just overall, veterinary services," said Rachel Stegeman, the practice manager at West Villa Animal Hospital. "What we see more of is that the people have been home with their pets. That's why I think they've brought them in as they've seen, 'Fluffy's limping more than I thought. Maybe I should take him to the vet.'"
This spike in business is thanks to the efforts of administrators and veterinarians to adapt.
"I set up (parking) columns in the front that are numbered, so (the client) would say, 'I'm in parking stall number three with Bella,' and then the technician would talk to them over the phone and then come out and get the pet," said Nicole Harvey, the hospital administrator for Cottonwood Veterinary Clinic. "We would disinfect leashes and if a cat was in a carrier, we would take them out of the carrier and wipe that all down."
After closing their day care and grooming services, the Cottonwood Veterinary Clinic focused on their veterinary services. Paperwork is sent to clients who send their signature for surgical consent via text or email. Cottonwood also has been using longer catheters for euthanasia procedures so owners can choose to be with their pets, while doctors stay at a safe distance.
A telemedicine app called Airvet also is being utilized by some veterinarians.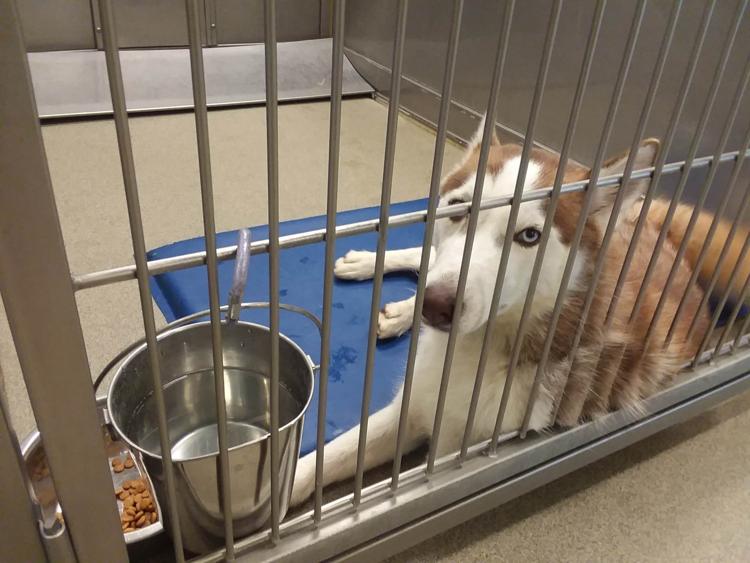 "We're on call and we rotate with other vet clinics in town," Harvey said. "You could be in the middle of the night, look at a doctor and show them what's going on with your pet, and then they can talk to you about if it can wait until the morning or if it needs to come in on emergency."
In the end, these new modifications are keeping dog tails wagging and felines purring.
"If you have a pet (at home) and you're alone otherwise, that's just a lifesaver," Stegeman said. "We definitely appreciate the city for working with us and all the businesses to do the best in the situation we've been presented with."