Patrons will be able to take a seat at the bar for the first time since March, when COVID-19 brought that and a host of other normal activities to a screeching halt. Child care centers can accept more kids. And nursing homes can reopen to visitors after clearing baseline testing for staff and residents.
By July 1, practices and games for contact sports such as football and soccer will be permitted.
Meanwhile, Nebraska Gov. Pete Ricketts has previewed a fourth phase of reopening at a yet-to-be-determined future date. And schools, colleges and universities are planning a fall return to the classroom.
Ricketts has said the easing of restrictions is supported by data indicating a declining number of cases of COVID-19 in the state. New daily case counts peaked at 677 on May 7 and generally have drifted downward since then.
Health officials caution, however, that while the decline in cases is good news, the virus is by no means gone.
Wednesday, the state had averaged 171 new cases a day over the preceding seven days. Not counting Washington, D.C., Nebraska still ranked No. 10 in the U.S. in total cases per 100,000 people since the pandemic began, according to data maintained by the New York Times. Cases in Douglas County, a remaining hot spot, were down last week but were still averaging nearly 100 a day.
The country as a whole also has seen a decrease in new cases, but for weeks, daily cases have remained on a plateau of 20,000 to 25,000. Concerns also have arisen recently with cases increasing in parts of the South and West, including Arizona, Texas and Florida.
"We have not achieved containment of this virus," said Dr. Ali Khan, dean of the University of Nebraska Medical Center's College of Public Health. He said, however, that "it is possible with good public health practices."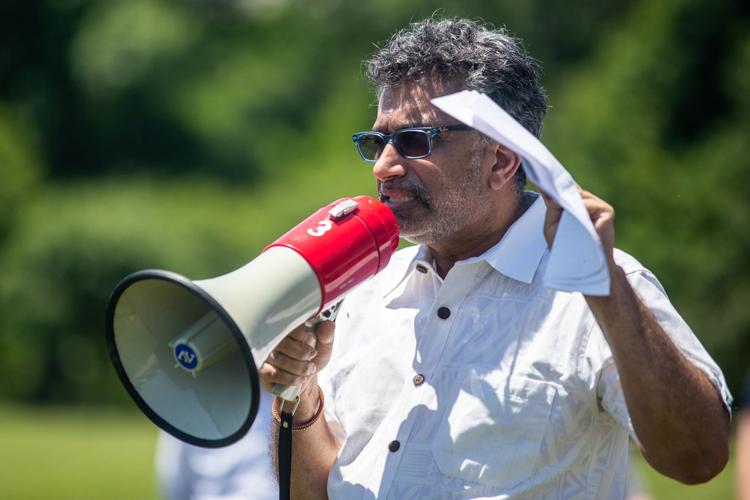 That, he said, will take a partnership. For Nebraskans, it means wearing face coverings in public, washing or disinfecting their hands frequently and maintaining social distancing. The government's job, Khan said, is to provide testing, contact tracing and good public health information.
The good news is that other countries have contained the virus with variations on those approaches, said Khan, a former disease detective with the federal Centers for Disease Control and Prevention.
New Zealand, for instance, locked down fast and hard and followed up with aggressive contact tracing, which is the process of quickly finding and isolating sick people and tracking down and quarantining their close contacts. Germany and South Korea also have focused heavily on contact tracing.
Recently, New Zealand welcomed thousands of rugby fans to packed stadiums.
"The road to a bowl game for the Huskers," Khan said, "is interrupting community transmission so we can have full stands of people rooting them on."
Khan said he would consider the virus contained if the state had fewer than 10 to 20 new cases a day. Nebraska's case count is nowhere near that low number.
The novel coronavirus poses a tricky balance. While most people won't become seriously ill if they catch it and develop COVID-19, some 90% of people still are susceptible. And about a third of Americans have underlying health conditions that put them at more serious risk from the disease.
Researchers also have learned a few things about the virus in the past several months.
The CDC last month concluded that surface transmission, picking up the virus from a doorknob or tabletop, wasn't the virus's main transmission route.
And evidence that even cloth face coverings can reduce viral spread — initially considered an iffy prospect — has solidified in recent months, said Dr. Maureen Tierney, an infectious diseases physician and soon-to-be assistant dean at Creighton University.
Wearing masks, she said, prevents both asymptomatic and presymptomatic people from shedding and spreading the virus, literally holding in virus particles. While that largely protects other people, masks also can protect the wearer from droplets produced when others around them cough, laugh or sing.
In Springfield, Missouri, no cases of COVID-19 have been reported among 140-plus customers and co-workers after two hairstylists at the same salon tested positive for the virus. Both had worn masks.
"If we all wore masks, the transmission rate would go down very significantly," said Tierney, who until recently was involved with the state health department's COVID-19 response. "If we're going to open back up, wearing those masks, keeping at least 6 feet from other people, is just crucial in making that opening up be successful."
While none of those measures may be perfect on its own, she added, the more people combine the measures, the more they reduce their risk.
Another lesson: While early efforts to test for and trace the virus focused on the number of tests and the number of contact tracers in the field, attention now needs to shift to using both tests and tracing to their best advantage.
"It's inadequate anymore just to say we have lots of tests," Khan said. "Are you using the tests the way they ought to be used?"
Dr. Tom Frieden, a former CDC director, wrote recently in the Washington Post that tests need to be conducted soon after people feel sick and intensively in nursing homes and other places where people congregate.
Testing in Nebraska has increased significantly, with more than 148,000 Nebraskans tested through Friday. Access to testing also has improved since the early days of the pandemic, with more Nebraskans now able to get a test when they want it.
Recently, testing also has targeted those at greatest risk, including people with ties to food processing plants and those involved in protests and rallies.
Contact tracing, too, has been stepped up. More than 730 contact tracers are available in the state, taking into account additional staff hired by local health departments, repurposed state employees and those working for three companies contracted by the state to help.
But Khan said more data is needed to indicate how well the measures are working, such as how many people are in quarantine, how many others they have infected and how long it takes to find and isolate them.
Dr. Anne O'Keefe, senior epidemiologist at the Douglas County Health Department, said the county has hired a furloughed data analyst to help drill further into the information it's collecting from its 120 contact tracers.
Among other steps, the department is working on database changes that would allow officials to track how long it takes to get contacts isolated. With so many new tracers, the Health Department also is using the data to see whether any tracers need additional training, with the aim of making the process as fast and efficient as possible. Officials also are discussing developing an indicator it can add to the county's dashboard.
"What gets measured gets done," she said.
And there is some good news.
Doctors have learned more about how to treat patients with COVID-19, including waiting longer to put patients on ventilators, using lower settings when they do and placing patients on their bellies to help get more oxygen into their blood.
Researchers in England last week announced that a cheap, widely available steroid called dexamethasone reduced deaths by up to one-third in severely ill patients.
And a major international study that enrolled its first patient at the Nebraska Medical Center indicated that an antiviral drug, called remdesivir, shortened by four days, on average, the time it takes for patients to recover.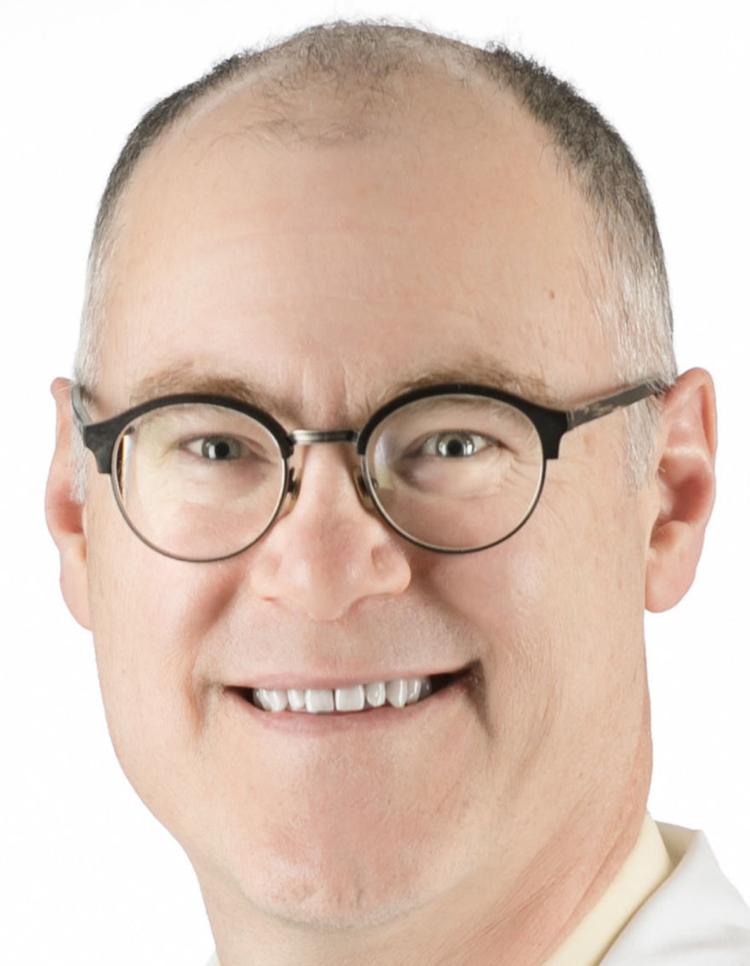 "We've learned a huge amount in the last three to four months," said Dr. William Lydiatt, vice president of medical affairs and chief medical officer for Methodist and Methodist Women's Hospitals.
Hospitals, he said, also have learned they can shut things down rapidly if they need to in order to preserve hospital capacity, which Ricketts has called his "North Star."
Although hospitals have reopened for elective surgery, they continue to choose patients carefully, Lydiatt said. They avoid operating on those who are likely to need a long stay or a referral to skilled nursing.
Hospitals also are in a better position when it comes to supplies of protective gear.
As for other steps Nebraskans can take, Tierney encouraged those who think they have been exposed and those experiencing symptoms to get tested. Those at high risk, and the people who live with them, should consider extra precautions.
"The way I would characterize it," Tierney said, "is we're in a hopeful position if we're careful and mask and social distance."