CHARLOTTESVILLE, Va. - Mike Murphy walked along the Downtown Mall just before midnight that day.
Nothing was amiss as Charlottesville's then-assistant city manager surveyed his surroundings only a few feet from that spot. You couldn't tell it was a mere 10 hours after a traumatic moment for Charlottesville and a turning point for the country.
"It was one of the most surreal experiences of my entire life," Murphy said. "In some ways, nothing was different, and yet everything was and always would be after that."
Earlier on Aug. 12, 2017, everyone was spread out in this small city before being drawn to the downward slope of the road at the intersection of Fourth and Water streets, a point little different than other urban streets in small cities throughout the nation.
Murphy had been nearby in the Wells Fargo building. The fire chief was at the University of Virginia's Zehmer Hall. A nonprofit leader enjoyed a vacation with his family in Emerald Isle, North Carolina.
A community activist treated wounded in McGuffey Park. A clergyman was at a cafe on Water Street. A Daily Progress reporter walked along Water Street while a photographer prepared to take pictures in front of the crowd of counter-protesters. In that crowd was a future City Council candidate.
Their eyes, and those of millions across the nation, all went to that point at 1:41 p.m. when a white supremacist drove his car into a crowd, injuring dozens and killing Heather Heyer.
In the two years since, that moment and the anti-racist activism that followed have defined this city. Calls for change leading up to the rally only intensified.
Looking back, those who were here have seen positive movement but say there's still much left to do.
Murphy added: "There's only a certain number of people in the whole world who will ever really understand it."
The moment
Walt Heinecke's day stretches back to the night before, when the UVa professor went to Grounds to protect a group of students surrounded by white supremacists yielding Tiki torches. As the situation devolved, he was hit with pepper spray.
Heinecke had acquired a permit for rallies at McGuffey and Justice parks on Aug. 12, 2017, for what he billed as safe places for counter-protesters to gather or return from the main events.
Heinecke was working with a group of about 10 organizers who were communicating with walkie talkies. As he oversaw the situation in McGuffey Park, a call came over the radio about the attack.
"It was a pretty emotional moment, people were crying and pretty distraught," he said. "It was a pretty impactful moment in my life and [for] a lot of other community members."
Councilor Kathy Galvin spent the morning speaking to residents of public housing before heading back to her home.
She was passing Congregation Beth Israel when she saw a surreal scene with Virginia State Police lining one side of the street and neo-Nazis high-step marching on the other.
"I couldn't believe it," she said. "I said, 'This is like a nightmare.'"
Fire Chief Andrew Baxter was at the Emergency Communications Center at UVa. However, well-documented management breakdowns meant his people were stuck monitoring radios and social media.
Baxter heard about the attack over the radio and social media, and crews sprung into action.
"Once the casualties have occurred, the response is reasonably standard," he said. "The response to that [mass casualty incident] is what we do, and it's an extension of what we do every day."
Murphy was in the Wells Fargo building downtown with the city manager and director of communications discussing the city's messaging as unrest died down.
Then someone came in the room to inform them of the attack.
"In the moment, it's safe to say although there's a lot of professionals in the room, it was a pretty shocking experience," he said.
Don Gathers went to "look the devil in the eye" on that day. By the early afternoon, he was at a cafe on Water Street with other clergy when he heard of the attack. Those gathered ran to the scene.
"We certainly didn't expect what we saw when we got there," he said. "It was complete carnage. There literally were bodies on every corner of that intersection. Blood and bones just literally everywhere. It was every scene you've ever seen from a war movie. There were just casualties littered all over the place."
Baxter emphasized that the emergency response was unique with the possible threat to firefighters, but it pales in comparison to the dangers faced by police.
"As horrific as what our folks faced at that MCI, as horrific as that was, it's not a one-to-one comparison," he said
The aftermath
The response was immediate. At McGuffey and Justice parks, organizers began gathering lists of community organizations and recommendations for how to get involved starting the following day.
In the first six months, the focus was on healing.
"What I saw was a community that came together to address the trauma of individuals and groups of people in Charlottesville," Heinecke said.
Murphy is approaching 30 years with the city. On that day, it changed the context of his service.
"Something that maybe was the worst-case scenario did happen. The name of the place that I invested my whole life in and love a lot would always be associated with whatever happened," he said. "And that's true at this time two years later, there is not a day that goes by that somewhere in some type of media, print social broadcast, somebody doesn't use Charlottesville as that example."
In the time since that day, the city's leadership has changed dramatically and will continue to do so by the end of the year.
Murphy remains one of the few high-ranking officials who was in the command center on Aug. 12, 2017, and is still serving.
While not all of their departures were tied directly or indirectly to the rally, City Manager Maurice Jones, Police Chief Al Thomas, Human Resources Director Galloway Beck, Spokeswoman Miriam Dickler, Clerk of Council/Chief of Staff Paige Rice, City Attorney Craig Brown, Registrar Rosanna Bencoach, Charlottesville Area Transit Director John Jones, Information Technology Director Karen Parker and Charlottesville-Albemarle Emergency Communications Center Director Tom Hanson have resigned or retired since 2017.
By Jan. 1, 2020, none of five members of the 2017 City Council will be in office.
In the time since, many pointed to one major moment: the election of Nikuyah Walker as the first independent on the council since 1948. Heinecke and Gathers also mentioned the impact of her selection as the city's first African American woman to be mayor. Walker did not respond to a request for an interview.
Galvin had been a few votes away from playing a more prominent role in the city's transition by assuming that role. She was nominated to succeed Mike Signer as mayor in 2018, but Walker was instead appointed.
"There's a consequence to inexperience, and I hadn't quite understood that quite so clearly until Aug. 12, 2017," she said. "I was the most senior councilor who had seen a lot, understood process … I also felt that we needed a unifier. We needed someone who would speak the language of common ground and not be afraid to."
In the immediate aftermath, Galvin said it was important to understand exactly what happened and went wrong on that day. She commended the commission of the report by former U.S. Attorney Tim Heaphy.
Baxter said public safety officials learned the shortcomings in communication in 2017 and now know how to better respond to large incidents.
"What we did in 2017 was assemble groups together but never form a coalition," he said. "That's a critical distinction."
Gathers was a member of the Blue Ribbon Commission, which recommended the city's Confederate statues be moved, not removed. Although the City Council went in a different direction, voting for removal, he doesn't regret his work. He does, however, have to look critically at any possible role in the buildup to Aug. 12.
"If we thought that this is where we would end up as a city, I don't know if any of us would have signed on for that mission," he said. "It's sad that we put in work on that and ultimately this is where we are. … "I have to, for my own sanity, I have to allow myself to think that if they had accepted that recommendation and gone with that, maybe we wouldn't have ended up at the point that we did."
As of today, Confederate Gen. Robert E. Lee sits atop his horse, Traveller, overlooking Market Street Park. Gen. Thomas "Stonewall" Jackson towers in Court Square Park. While Lee is occasionally vandalized, the only noticeable and consistent change is the orange security fence surrounding him.
Baxter hopes that as 2017 becomes a more distant memory, the lessons learned don't go away.
"There's a gravity the further away you get from a critical incident that people want to go back to their normal," he said.
The future
Some things failed after the rally, such as proposed legislation to allow Charlottesville to remove the Confederate statues and regulate guns.
Heneicke said the city has seen three positive measures of change: elections, social movements and anti-racist policies.
He lauded the primary victories of Democrats Sally Hudson in the House of Delegates and Sena Magill and Michael Payne for City Council.
He pointed to the robust participation at City Council meetings since that day, with the first getting shut down by protesters.
The real change, he said, can be seen in policy work.
Heinecke lauded the city's commitment to affordable housing in its current budget, which allocated more than $10 million to redevelopment projects.
Heinecke also praised Walker's work to reform the process the city provides funding to nonprofits.
In the community, Heinecke sees activists hard at work to rally against notifications for U.S. Immigration and Customs Enforcement and public history tours on racism.
Heinecke cheered the work of the Hate-Free Schools Coalition in Albemarle County and that school division's work to ban hateful imagery in schools.
He was also encouraged by the continuing prosecution of organizers of the Unity the Right rally.
"These people can't come to a place like Charlottesville and create mayhem and violence and act like American ISIS to spread their hateful message to cause harm in our community," he said.
Councilor Wes Bellamy, who was unavailable for an interview for this story, pointed out several strides in the aftermath of Aug. 12 in his book "Monumental: It Was Never About A Statue."
Bellamy lauds the hiring of RaShall Brackney as the first African American woman to be police chief. He highlights an agreement to provide wireless services in public housing, a minority business task force, the Police Civilian Review Board and an equity fund.
However, some are concerned about the relationship between the community and police department.
"I don't think that the level of trust with the police has been reestablished," Heinecke said.
Gathers said the department should be the one to bridge the divide.
"A lot of that has been pointed at the new chief and much of that is unfair because she walked into this quagmire, and I don't think that it's fair for folks to blame her for the events of Aug. 12," Gathers said. "She's tied to it in perpetuity one way or the other … but she had nothing to do with the events and actions or inactions of the police that day or that weekend"
Heinecke said that people within the city are still dealing with significant trauma. He also said the day-to-day experiences of African Americans haven't really changed.
Heinecke wants the community to come together and create an action plan for an anti-racist Charlottesville. He also highlighted the need for continued affordable housing investment, an updated Comprehensive Plan, revised zoning ordinance and an equity plan for housing.
"We have a long way to go when it comes to finishing the job of waking people to white supremacy," Heinecke said.
Brackney, who responded to questions via email, said the department has increased community engagement.
"We envision a society that respects the dignity of every person and safeguards justice for everyone," she wrote.
She touted a new organizational structure that will "improve our service delivery systems and to provide a tailored, neighborhood-specific approach to reducing harm in the communities."
Brackney said the community needs to be willing to work with the department to improve relationships.
"There are always opportunities to be more engaged, more responsive and more attentive to the community's needs," she wrote. "However, trust is not built in a vacuum or in isolation — communities and law enforcement must be willing to openly and honestly dialogue about wedge issues and commit to solutions."
Brackney recommended that different organizations, groups and neighborhoods create a community liaison to establish communications with the department.
"This would allow the representative to directly dialogue with our department, exchange ideas and to build healthy relationships," she wrote.
Charlottesville's response to white supremacy has become a model for the nation, Heinecke said.
"Charlottesville showing up on Aug. 11 and 12 and July 8[, 2017] has really taken a lead in showing the rest of the country that you have to show up or racism and fascism metastasizes," Heinecke said, also referring to the rally by the Loyal White Knights of the Ku Klux Klan. "My thinking is that what we did on Aug. 11 and Aug. 12 and what we've done since has really been a shining beacon of hope and direction for the rest of the country."
Galvin emphasized the city's investment in affordable housing, equity and climate change in the time since Aug. 12. She said that although it's not as flashy, she's focused on finding dedicated funding streams for the Charlottesville Affordable Housing Fund.
Moving forward, Galvin hopes the city's residents can listen to each other and share ideas.
"It would be a dream of mine that we treat each other with mutual respect," she said. "I don't think anyone has a lock on any one right idea. That's my prayer, that, we as a community, we value each other, work with each other from a place of mutual respect and entertain every and all ideas."
Gathers hopes for a ruling in the lawsuit against City Council for its decision to remove the city's Confederate statues, even though he's "sure there will be appeals."
"The sooner that we get a ruling on that, I think the sooner that the city can quell some of the angst that still hangs over us," Gathers said.
Gathers commended the city's commitment to Unity Days as a way to reclaim the time around Aug. 12.
"We all have got to figure out how to coexist here," Gathers said. "This thing is much broader than just Charlottesville. We've come to realize that and embrace that."
---
PHOTOS: SCENES FROM AUG. 11-12, 2017
A look back at the white supremacist rally and counter-protests in Charlottesville two years ago:
A look back: Charlottesville, Aug. 11, 2017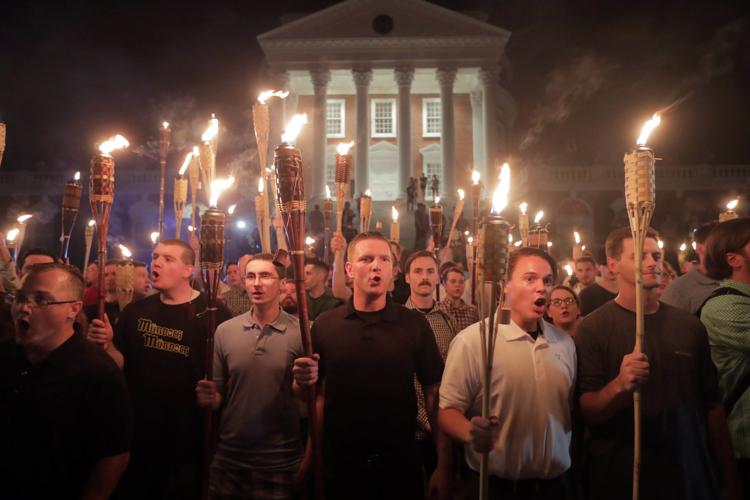 A look back: Charlottesville, Aug. 11, 2017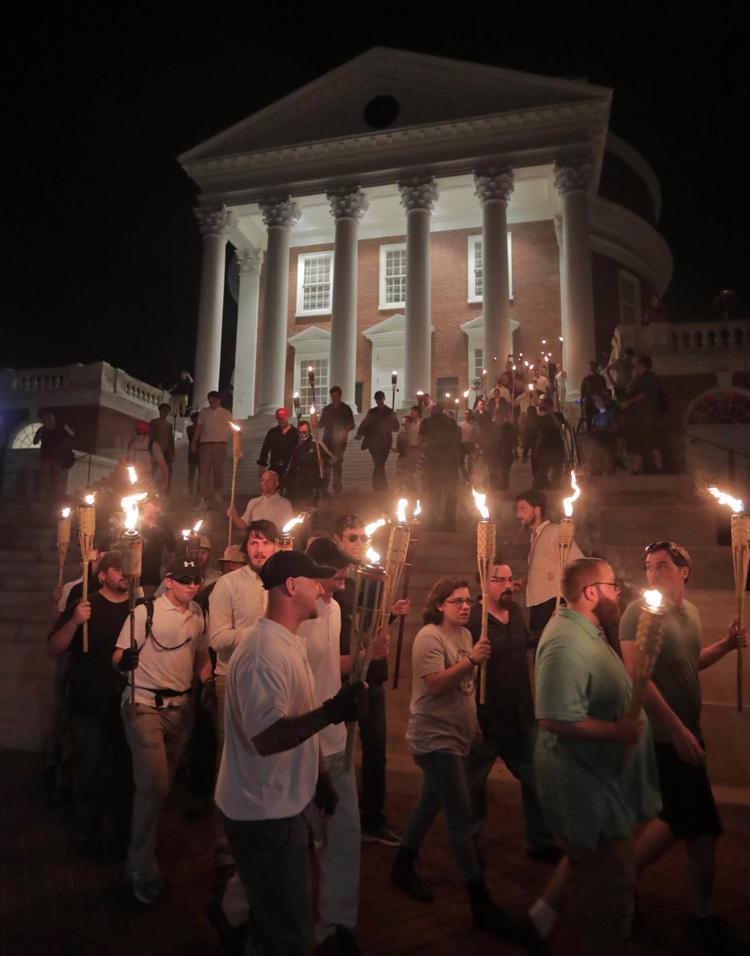 A look back: Charlottesville, Aug. 11, 2017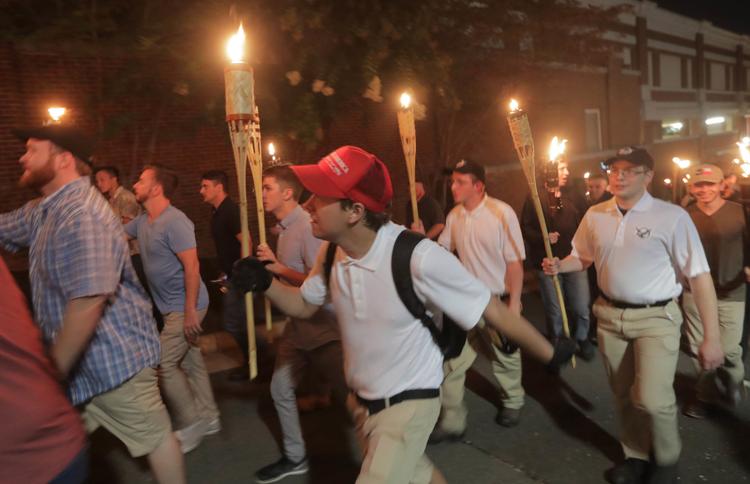 A look back: Charlottesville, Aug. 11, 2017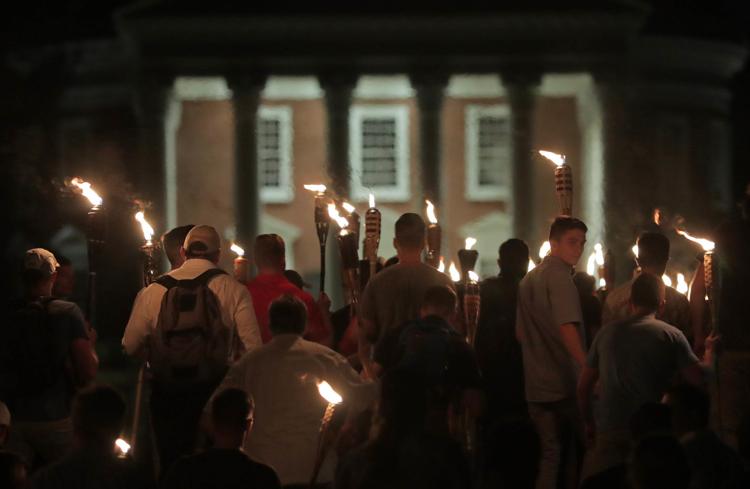 A look back: Charlottesville, Aug. 11, 2017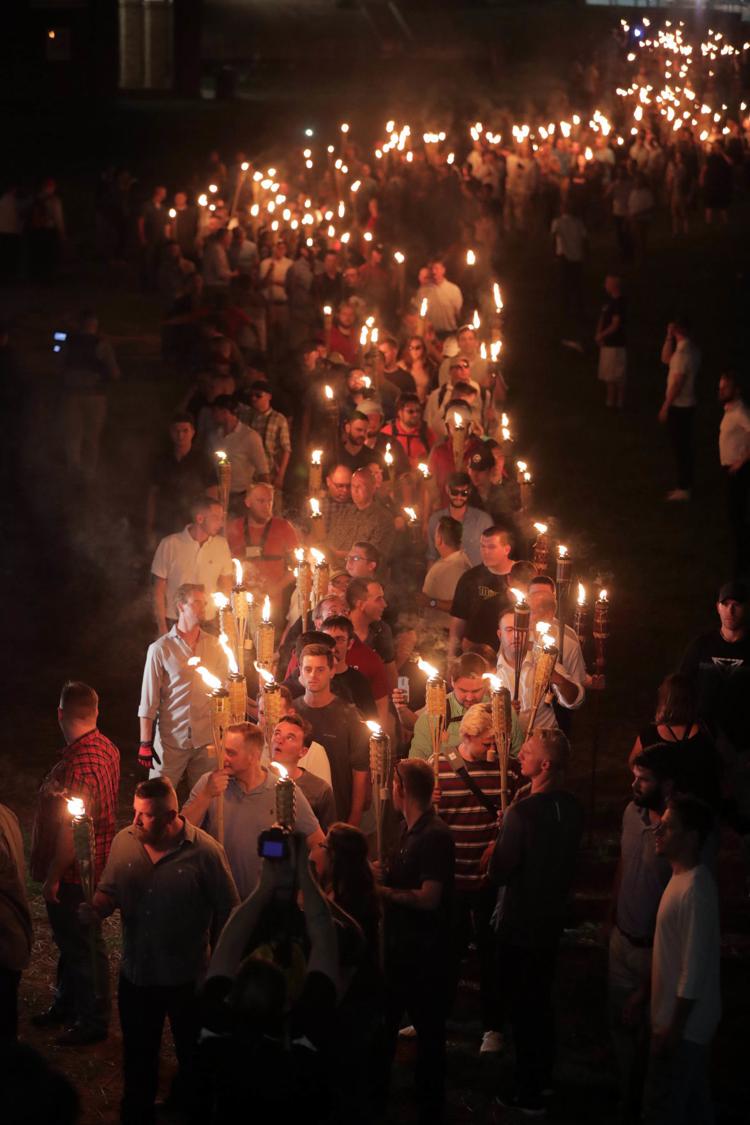 A look back: Charlottesville, Aug. 11, 2017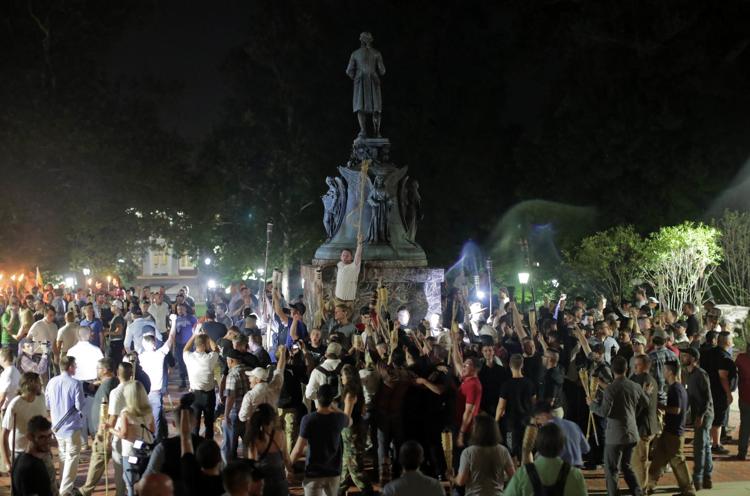 A look back: Charlottesville, Aug. 12, 2017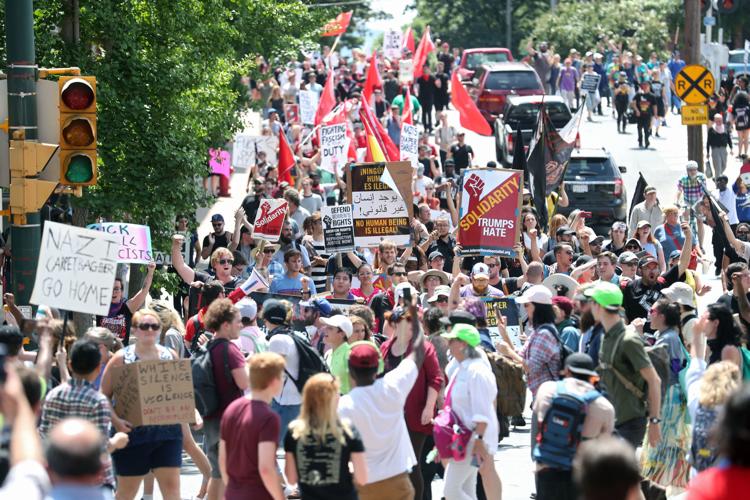 A look back: Charlottesville, Aug. 12, 2017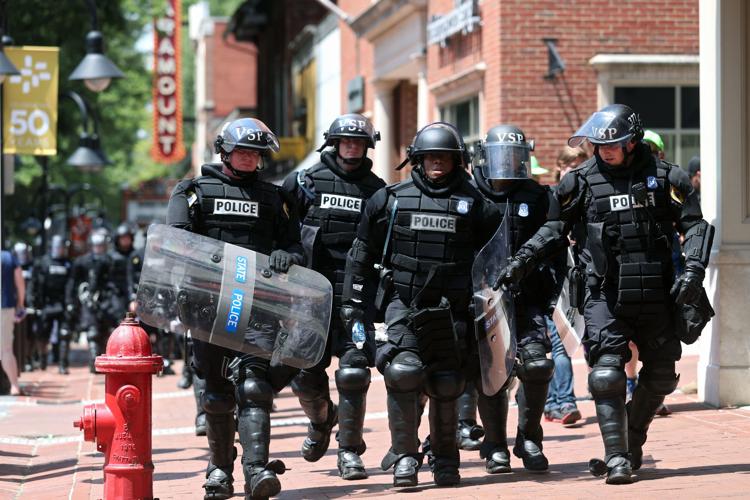 A look back: Charlottesville, Aug. 12, 2017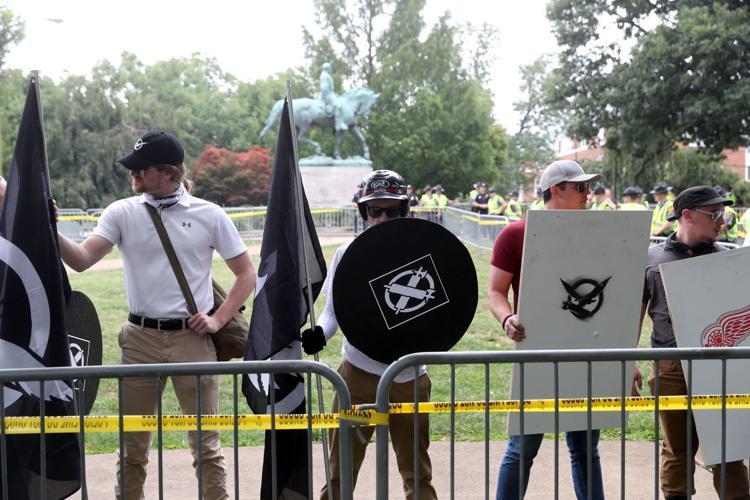 A look back: Charlottesville, Aug. 12, 2017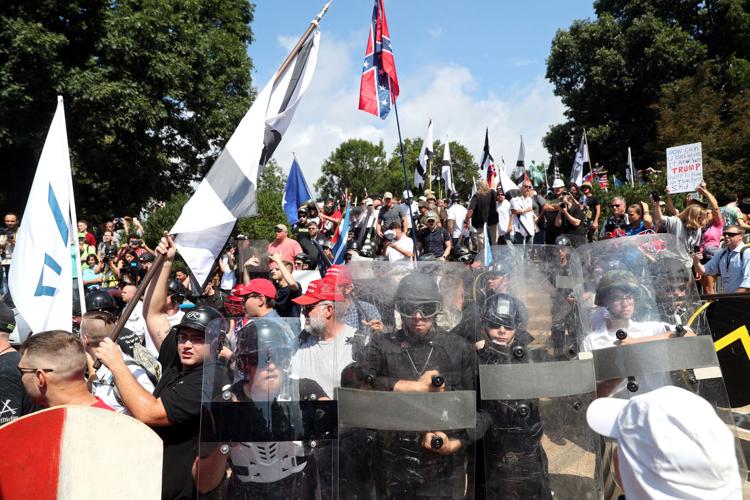 A look back: Charlottesville, Aug. 12, 2017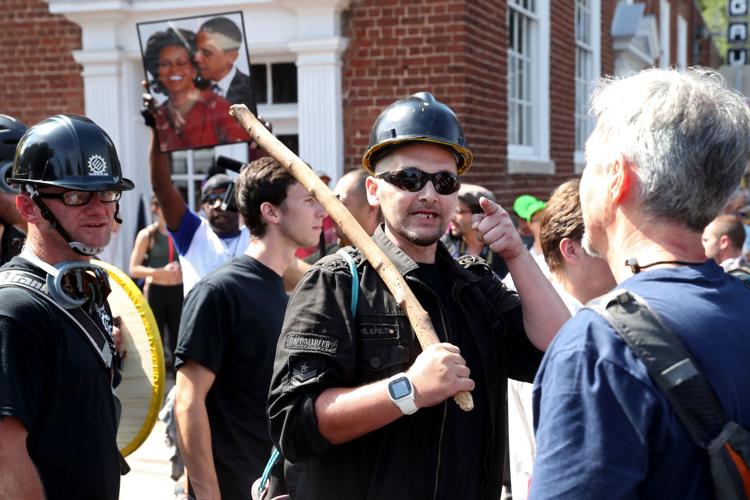 A look back: Charlottesville, Aug. 12, 2017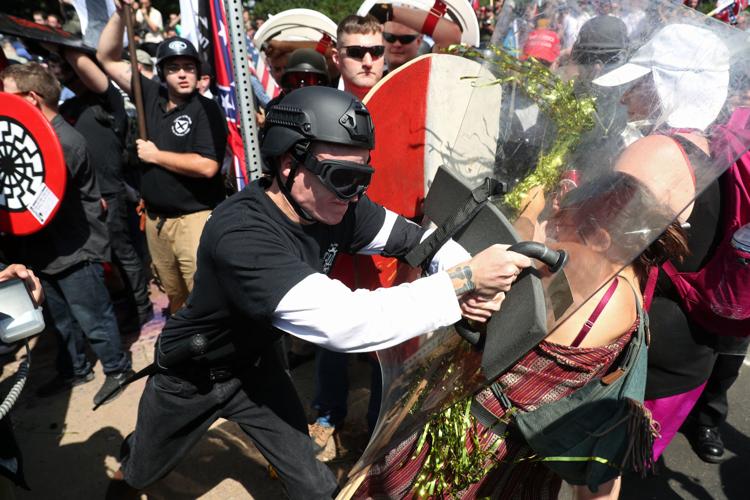 A look back: Charlottesville, Aug. 12, 2017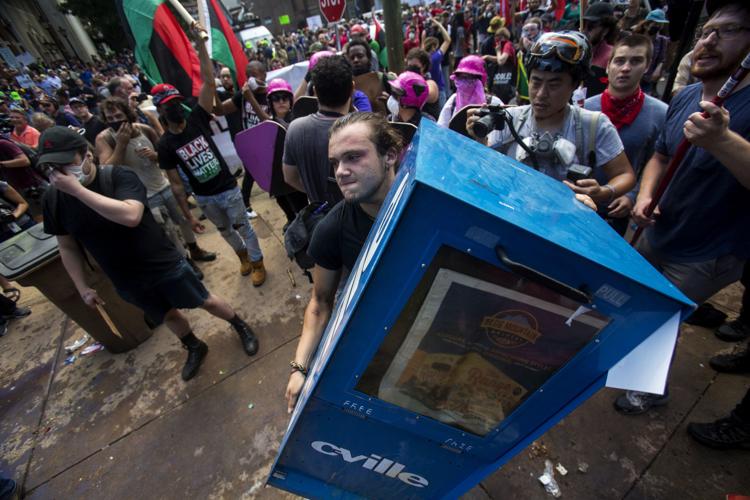 A look back: Charlottesville, Aug. 12, 2017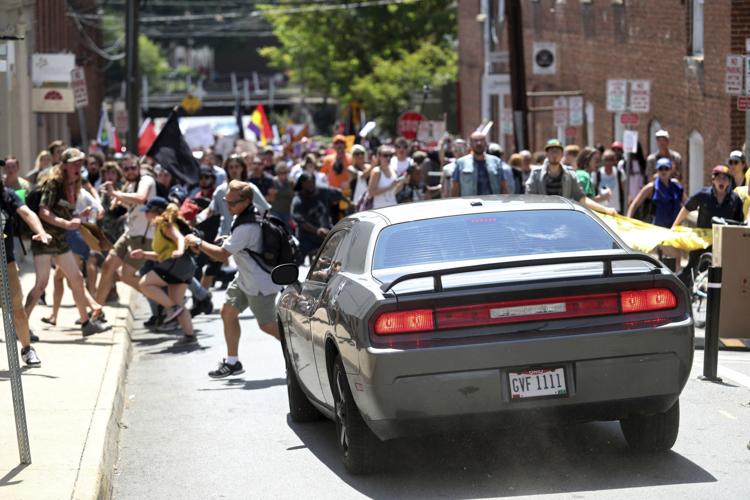 A look back: Charlottesville, Aug. 12, 2017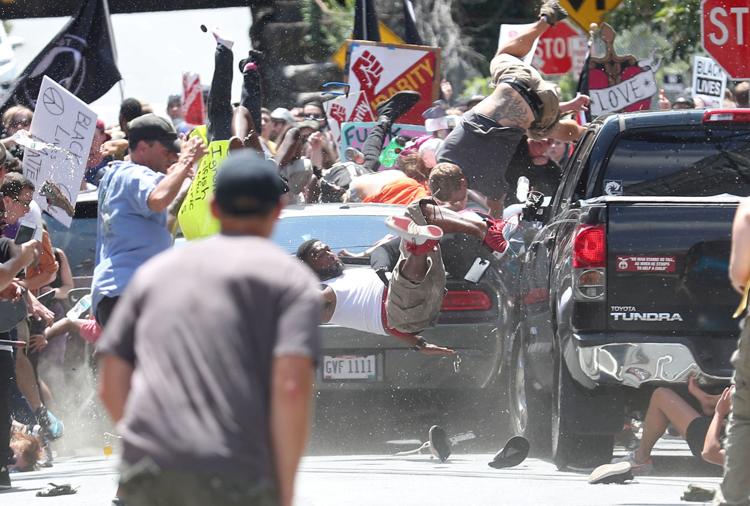 A look back: Charlottesville, Aug. 12, 2017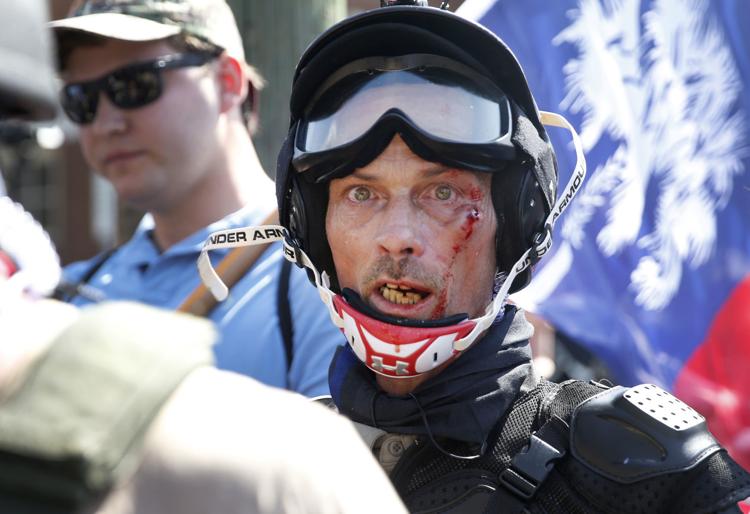 A look back: Charlottesville, Aug. 12, 2017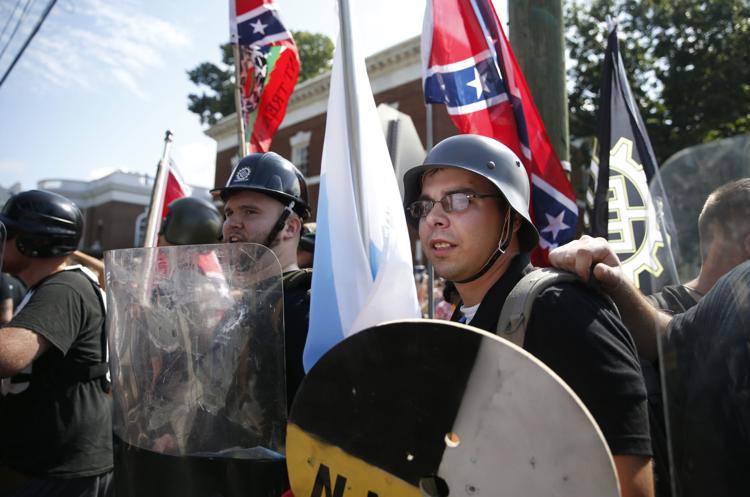 A look back: Charlottesville, Aug. 12, 2017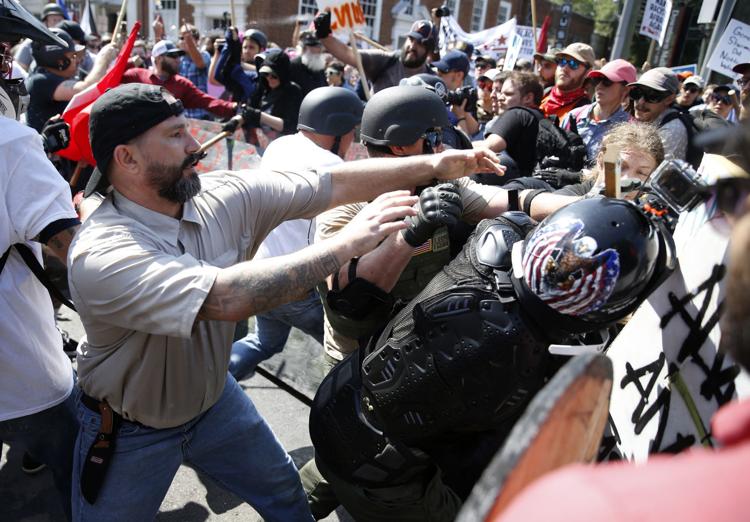 A look back: Charlottesville, Aug. 12, 2017
A look back: Charlottesville, Aug. 12, 2017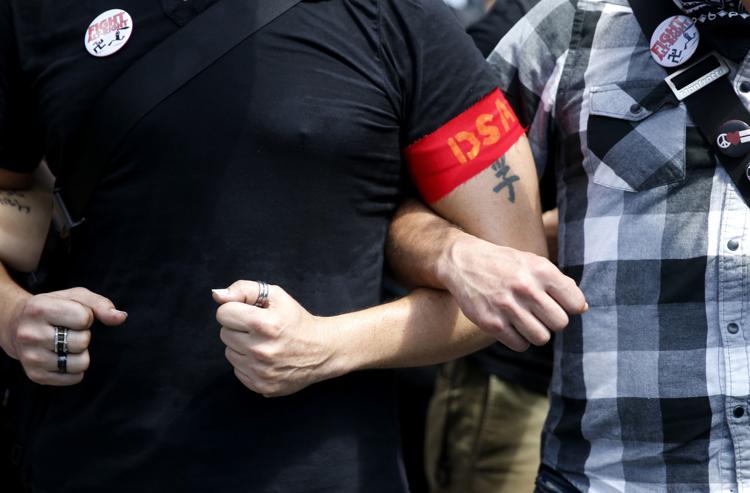 A look back: Charlottesville, Aug. 12, 2017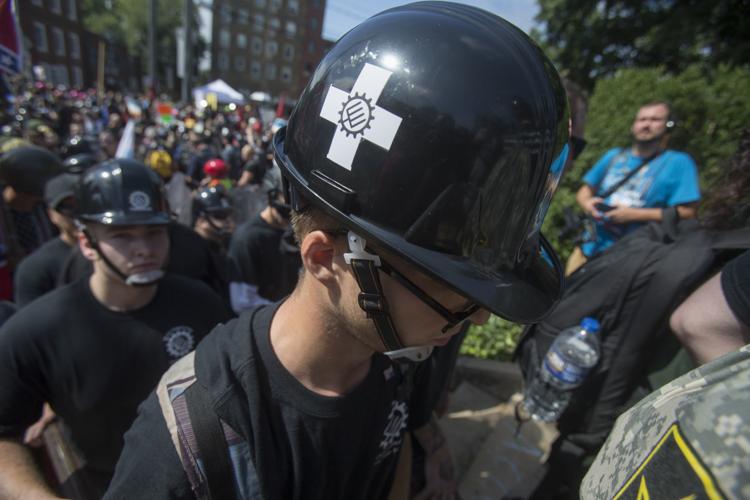 A look back: Charlottesville, Aug. 12, 2017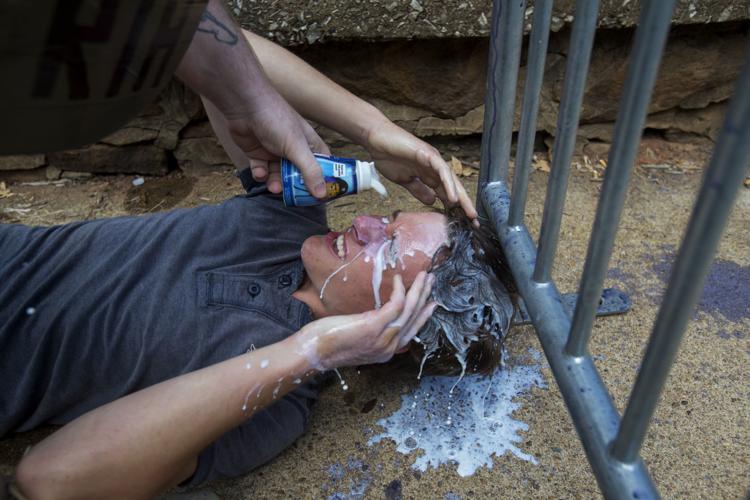 A look back: Charlottesville, Aug. 12, 2017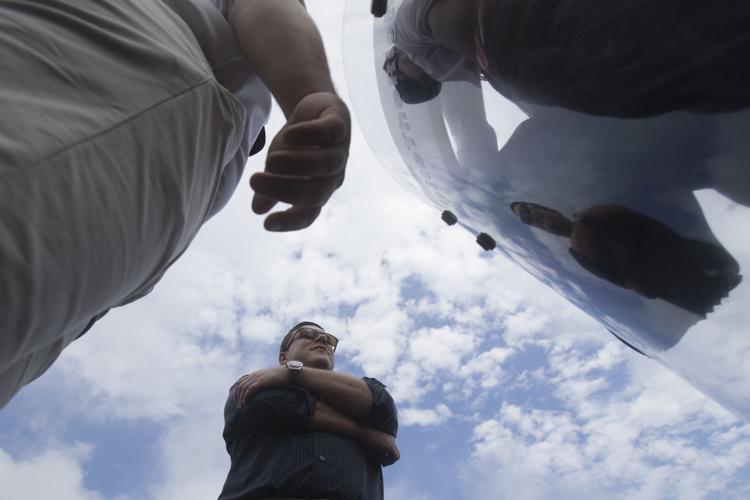 A look back: Charlottesville, Aug. 12, 2017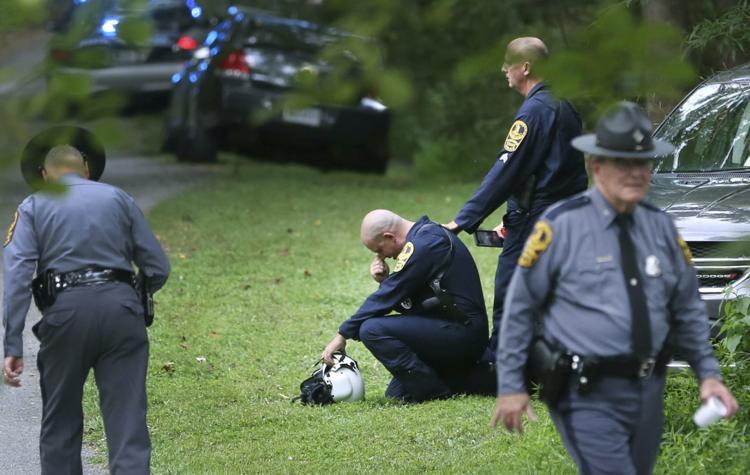 A look back: Charlottesville, Aug. 13, 2017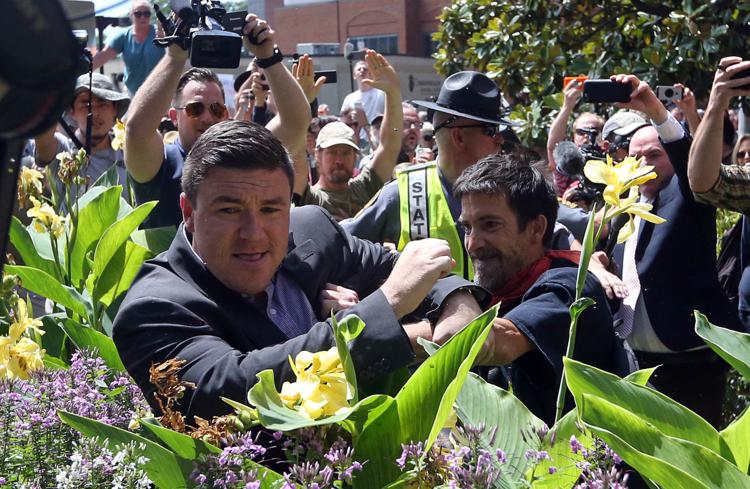 A look back: Charlottesville, Aug. 13, 2017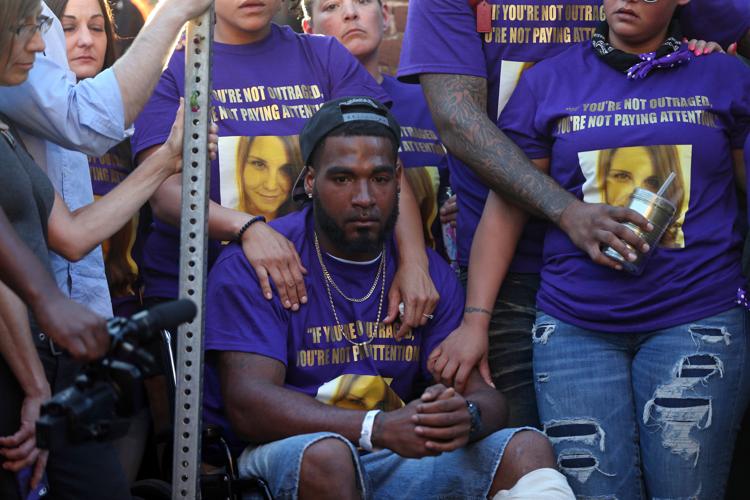 A look back: Charlottesville, Aug. 13, 2017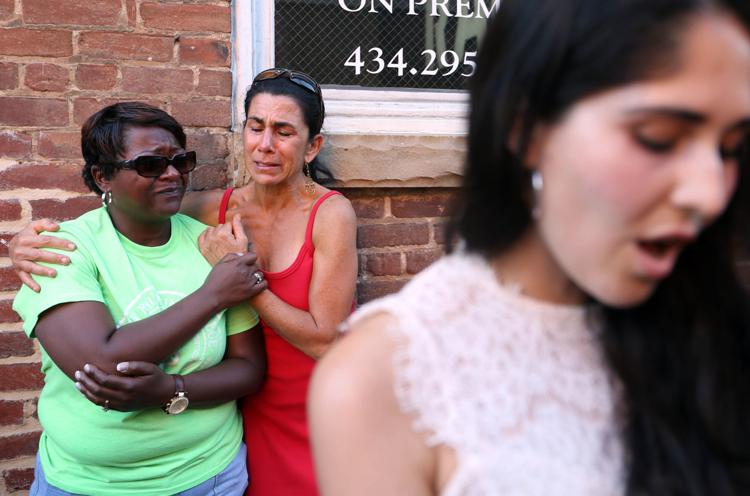 A look back: Charlottesville, Aug. 13, 2017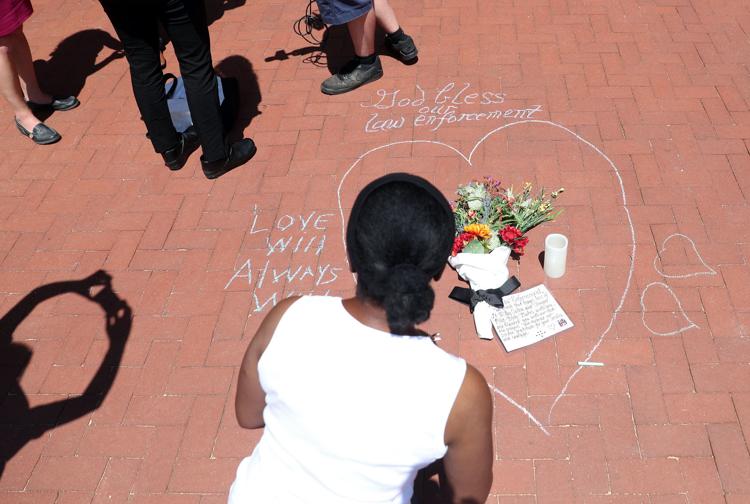 A look back: Charlottesville, Aug. 14, 2017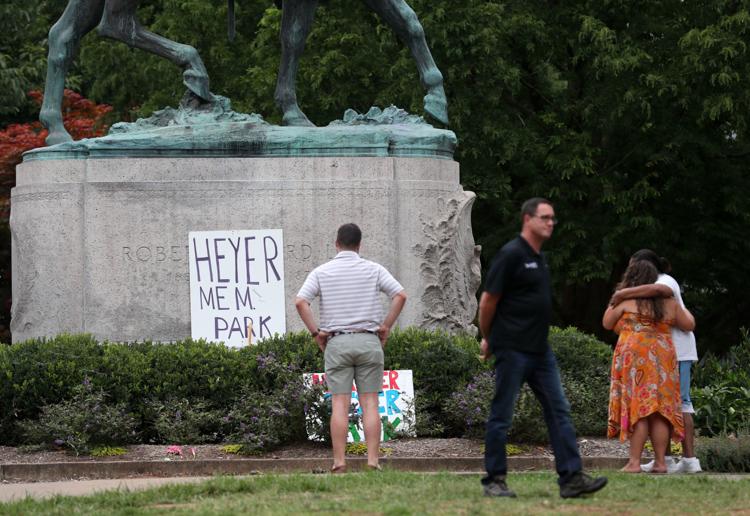 A look back: Charlottesville, Aug. 16, 2017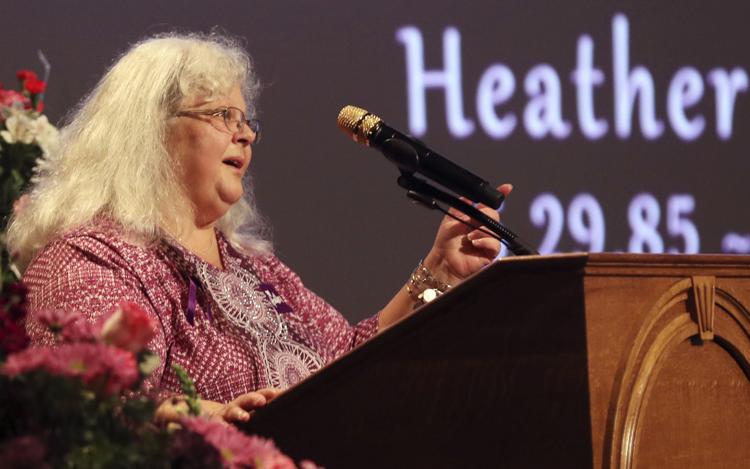 A look back: Charlottesville, Aug. 19, 2017