Get to know the cast of "Newsies," who will perform at the Miriam Drake Theater at the University of Nebraska at Kearney with 11 shows starting July 25. You may recognize some faces from the Kearney community or from other Crane River Theater productions, while others are from across the country, appearing on stage in Kearney for the first time.
For show times, tickets and other info, visit cranerivertheater.org/newsies
The Kearney Hub is a sponsor of this production.
Albert: Devon Hayakawa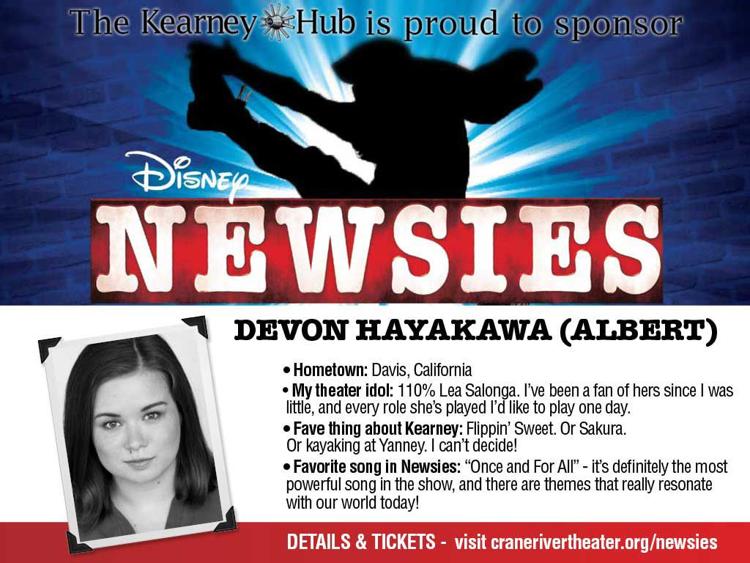 Buttons: Matthew Carter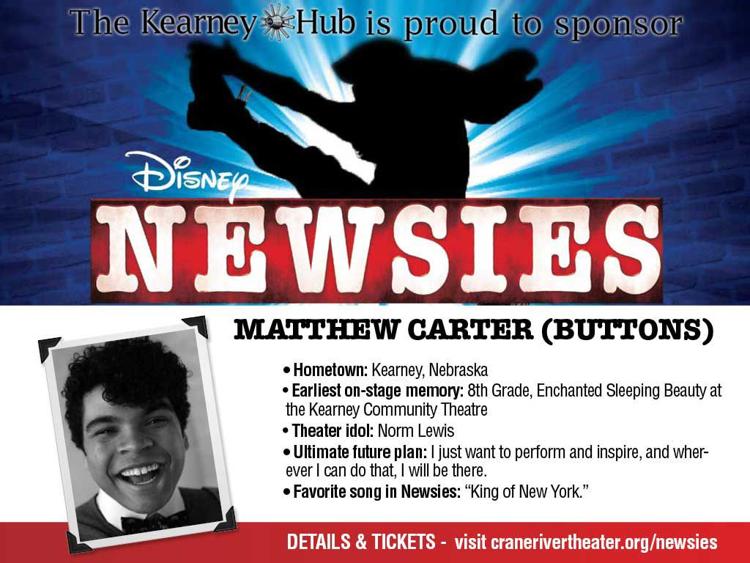 Crutchie: Kyle Van Frank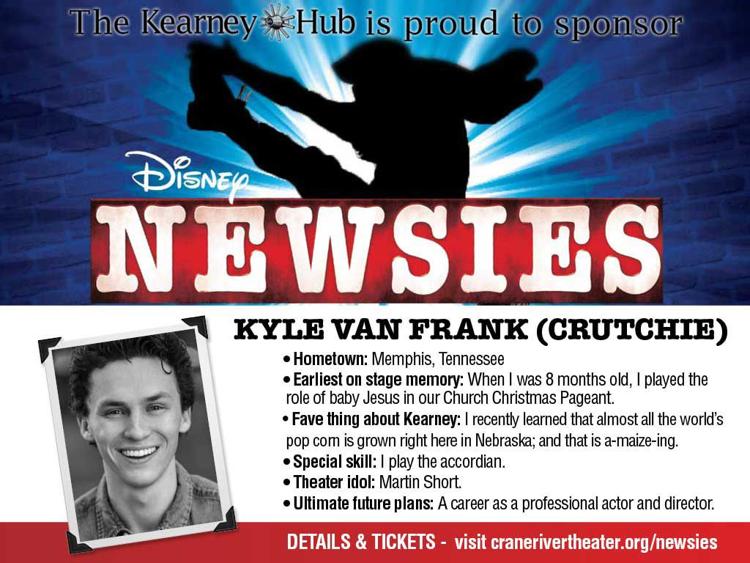 Darcy: Richard Harbols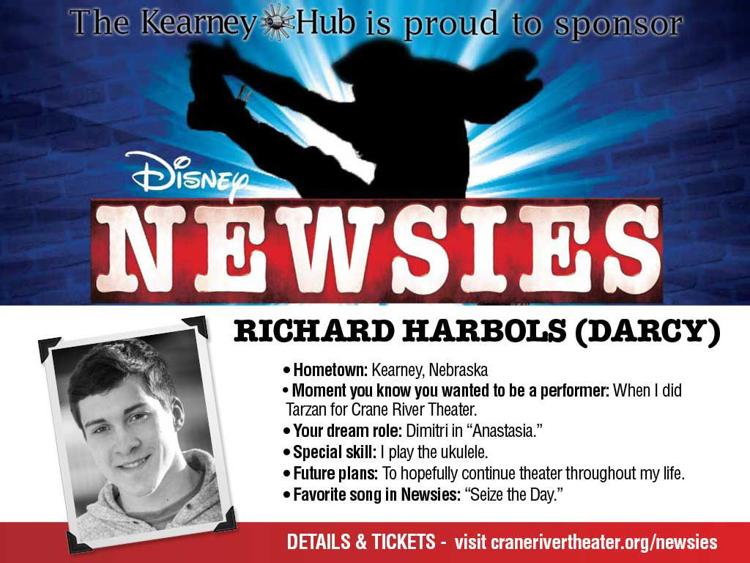 Davey: Daniel Rabinowitz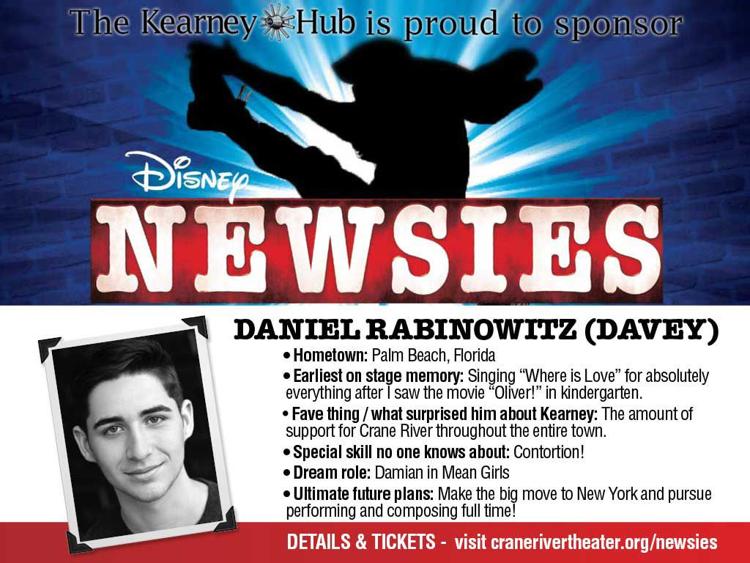 Finch: Nathan Bonsall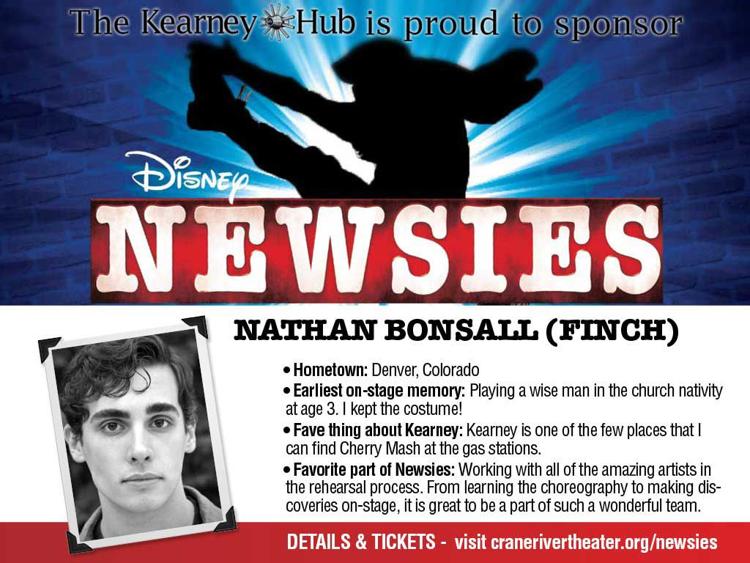 Henry: Jonah Hager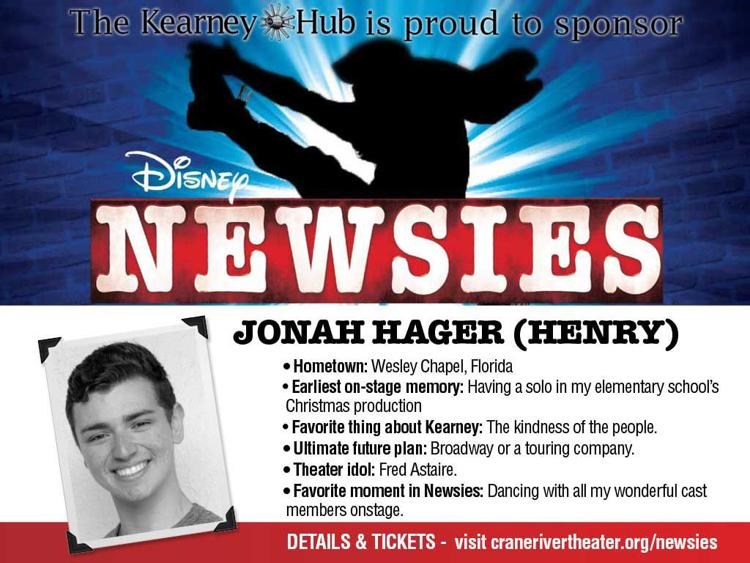 Ike/Scab: Henry Stelling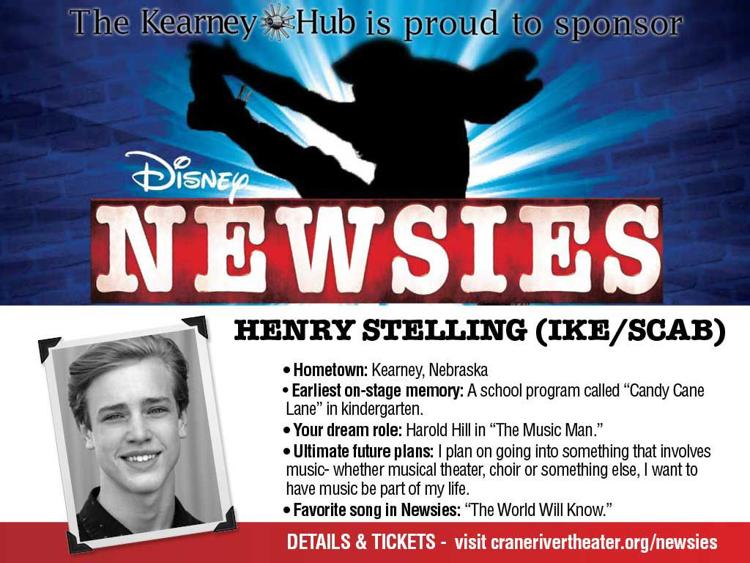 Jack Kelly: Matthew Riordan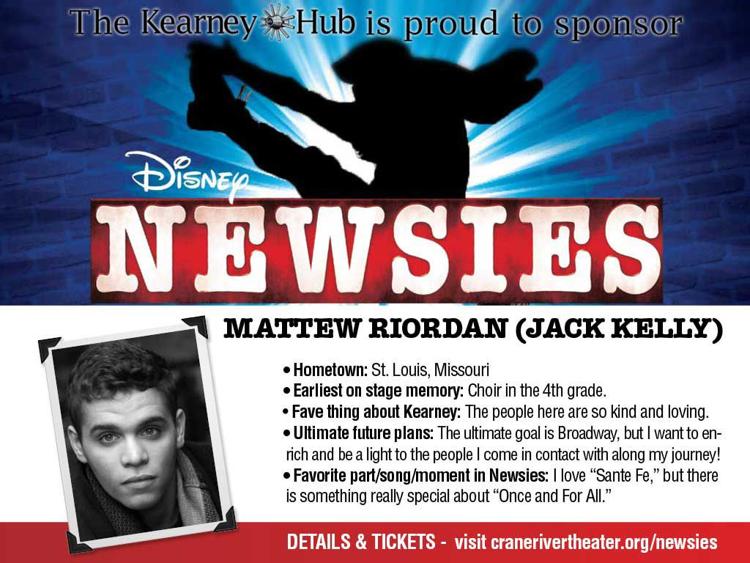 Jojo: Xan Mattek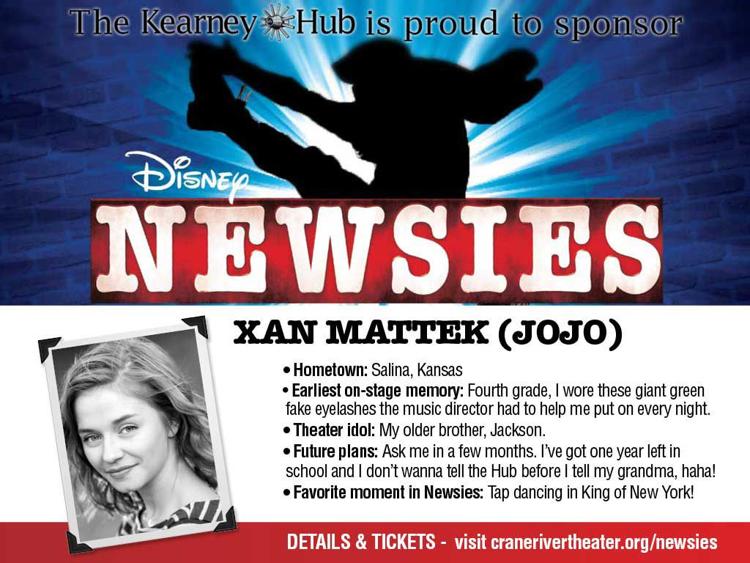 Les: Braeden Wall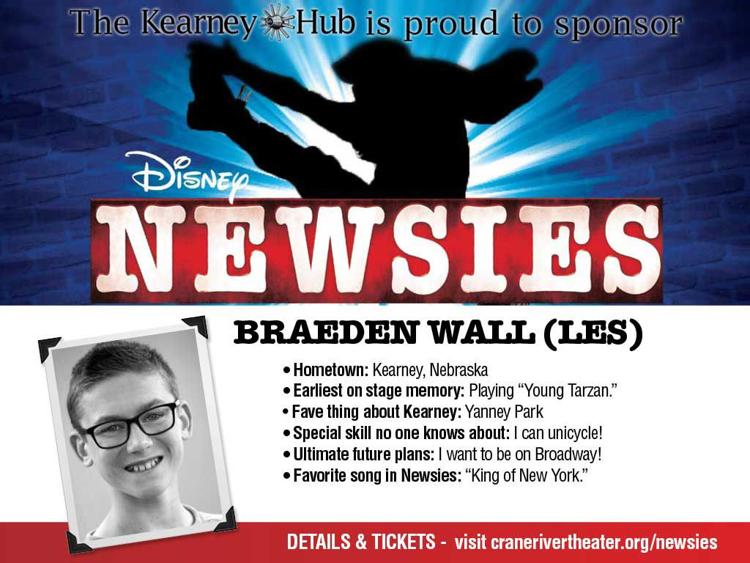 Race: Terrance D. Searcy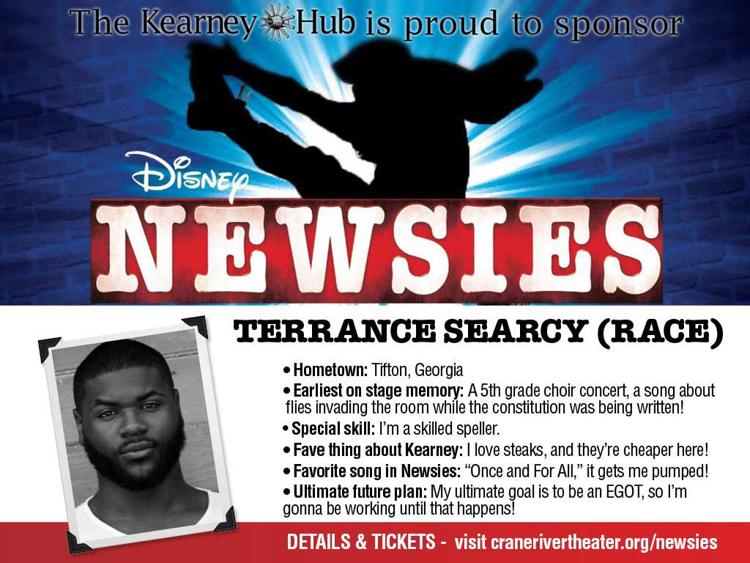 Romeo: Phillip Solheim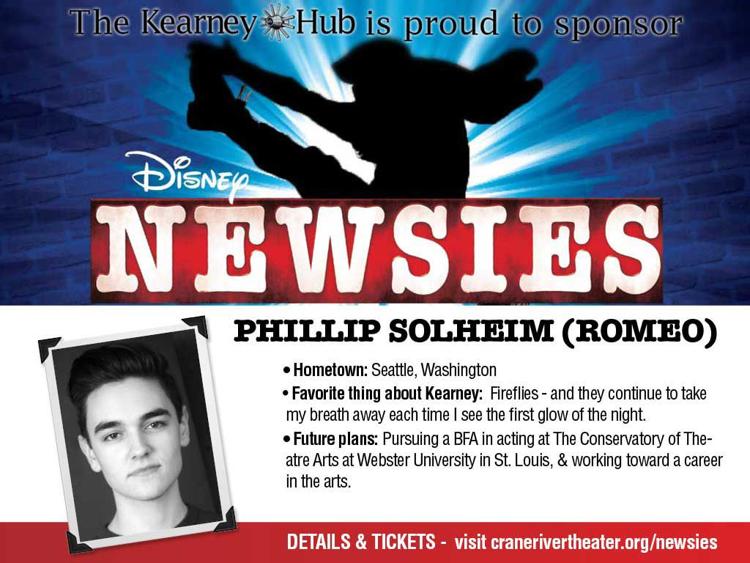 Sam: Isabella Engberg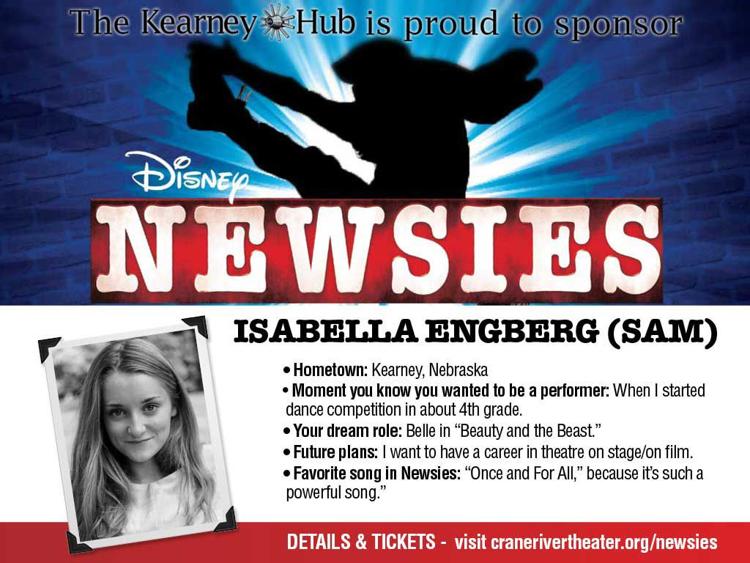 Sniper: Owen Biggs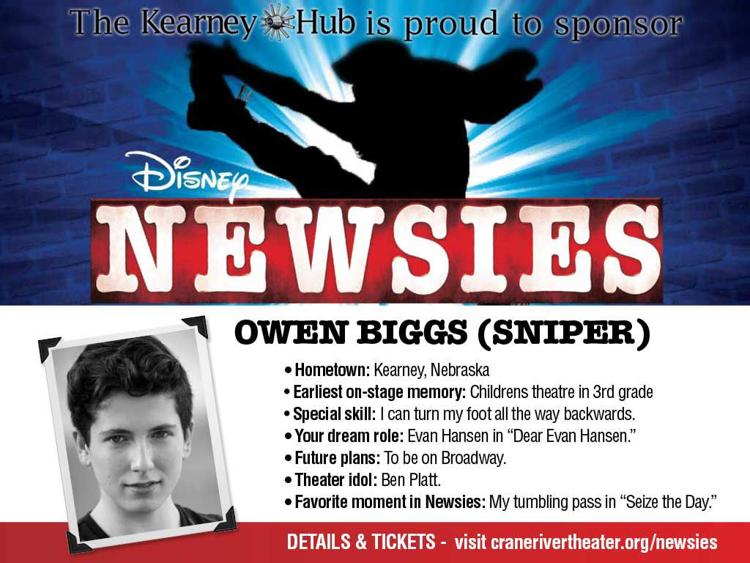 Specs: J'Kobe Wallace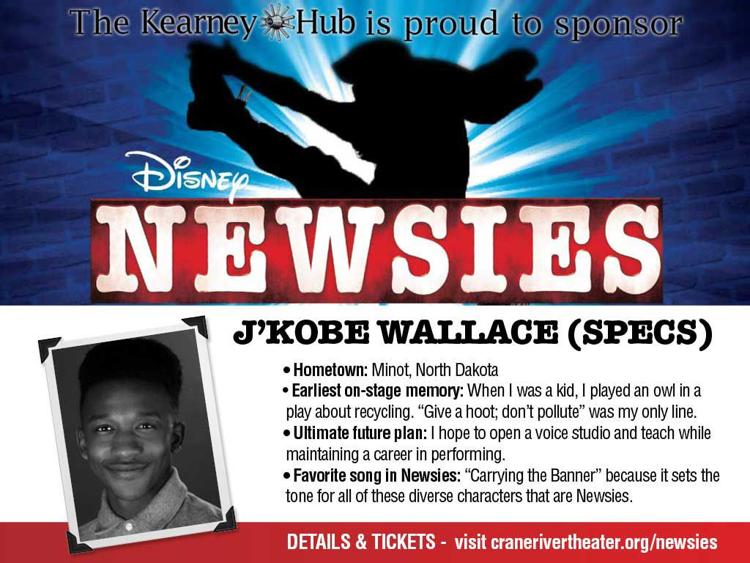 Splasher/Bowery Beauty: Minori Yamauchi
Spot Conlon: Gabe Haberman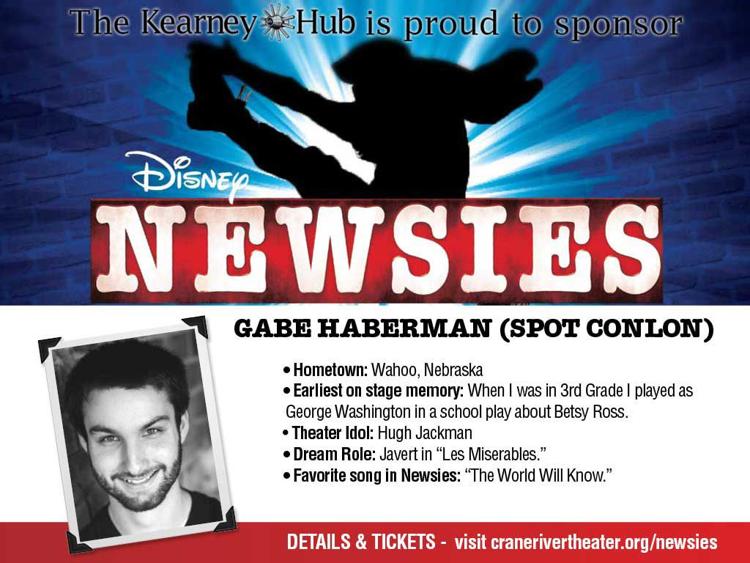 Tommy Boy: Asa Souksanh