KEARNEY — University of Nebraska at Kearney coach Josh Lynn thought he had his place-kicker position solidified for the next three years after Brian Covarrubias earned honorable mention All-MIAA as a true freshman last year.
But that changed when Covarrubias quit the team before the start of spring practice in April. It left the Lopers with a hole on their roster and signaled a place-kicker competition for the second consecutive year.
The Lopers filled Covarrubias' roster spot with junior college transfer Junior Gonzalez, who has three years of eligibility remaining. He's competed with redshirt junior Treygan Gowen throughout preseason camp for the starting duties.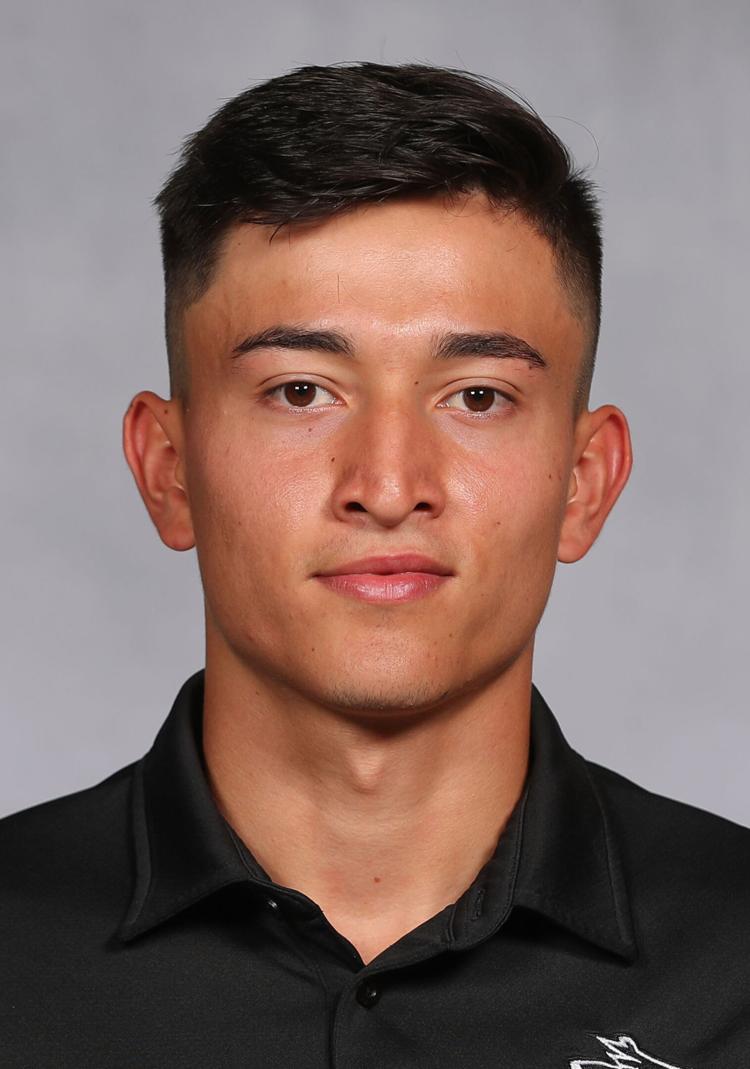 It's been a battle that's gone back and forth with neither kicker separating himself from the other.
"We want the most explosive guy," Lynn said. "Another thing too is we want the most consistent guy."
Last season, Covarrubias went 12 of 17 on field goals and 34 of 36 on point after touchdowns.
Finding someone to mimic those numbers, or be better, has been a process for the Lopers. The kickers attempt field goals of varying yardage lengths and kicking angles each day in practice to test their range and accuracy.
Both have similar accuracy, but Gonzalez possess more leg strength. The California native attempted about 25 field goals each day to improve his accuracy and leg strength throughout the offseason. He also spent time in the offseason working on his mobility and overall strength, he said.
Gonzalez went 3 of 8 on field goals and 27 of 29 on PATs as a redshirt freshman at Shasta College in Redding, Calif. last season. The year before, Gonzalez played and lived with UNK punter Kendall Raschein, which played a part in Gonzalez transferring to UNK in the offseason.
"I think the adjustment has been pretty smooth, honestly," Gonzalez said. "I think I've adjusted to the culture and the guys we have here. I'm liking it."
Gowen, who's a Kearney native, has kicked sparingly for the Lopers in his first two years. As a redshirt freshman in 2017, Gowen went 9 of 10 on PATs and missed his two field-goal attempts.
With Covarrubias serving as a starter and performing well last season, the Lopers didn't rely on any other kicker to handle place-kicker duties, minus the time Gowen made two PATs.
Although Gowen didn't attempt a field goal in a game situation last season, he's held his own against Gonzalez. Gowen has featured accuracy and an overall better feel for kicking this preseason. Lynn said Gowen has "come a long way" since last year.
"It's been really competitive battle, honestly," Gonzalez said. "We both have had some really good days. It's probably the most competitive battle I've been in for kicking."
The starting place-kicker spot has been one of the biggest position battles in preseason camp, and with about a week from the first game of the season against Missouri Southern on Sept. 5, Lynn doesn't have a defined choice.
"We have to make a decision on the starter pretty quick," Lynn said.
Raschein will be the Lopers' punter after receiving honorable mention All-MIAA last season. Redshirt junior Blaine Kennedy will be the long snapper this season.