OMAHA — In year one of Kearney baseball, the Bearcats will play in the state tournament.
Kearney defeated the state's No. 1 seed, Millard West, 4-2, scoring two runs on an error in the top of the ninth inning Saturday evening.
Kearney pitcher Noah Carpenter went 8 ⅔ innings against the Wildcats (23-5), giving up five hits and striking out six. He walked three and gave up two earned runs.
Kearney (17-8) didn't break through until the sixth inning. Corbin Foster, who was 2 for 5, led off the sixth with a triple then scored on a single by Brayden Miller.
Miller later scored from second on an infield error.
The score remained tied until the ninth when Sam Engberg led off with a single to left and advanced to second on an error by the left fielder.
Trey Rodriguez followed with a bunt single that brought Engberg home when the throw to get Rodriguez got past the first baseman.
Another error later in the inning, one of six committed by the Wildcats, allowed Rodriguez to score.
In the bottom of the ninth, Carpenter walked the lead-off batter but struck out the second batter and got a fly ball to center for the second out.
Chandler Welker came on to strike out the next batter to get the save.
The victory capped a long day for Bearcats, who beat Millard West 6-5 in the first game of the A1 District
Both teams had beaten Kearney earlier in the season.
A four-run third inning gave Kearney a 5-0 lead over Millard North, but the Mustangs scored three in the fifth and two in the seventh to put a scare in the Bearcats.
The Mustangs (12-12) had the bases loaded when Kearney pitcher Brandt Groskreutz struck out back-to-bak batters to end the game.
Millard North out-hit Kearney 11-7 but Miller's sixth-inning home run and 2-for-4 performances by Foster and Engberg balanced the ledger. Foster and Korbin Rich had doubles.
Mason Casper drove in two runs and was the starting pitcher, lasting five innings and striking out six.
The double-elimination state tournament begins Saturday in Lincoln for Class A.
1 Easton Bruce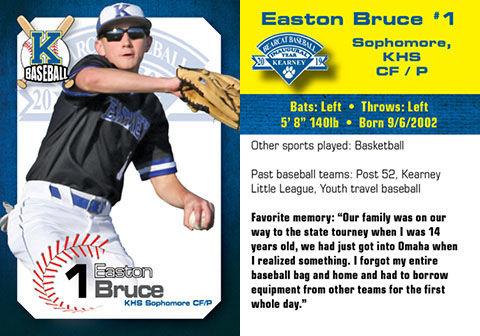 2 Connor Clevenger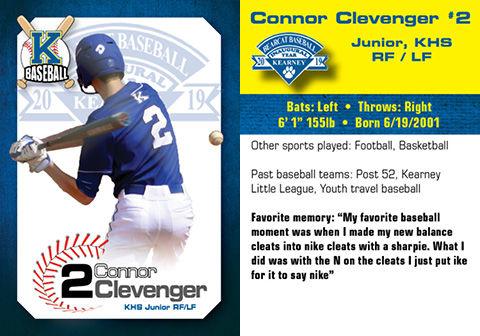 3 Trey Rodriguez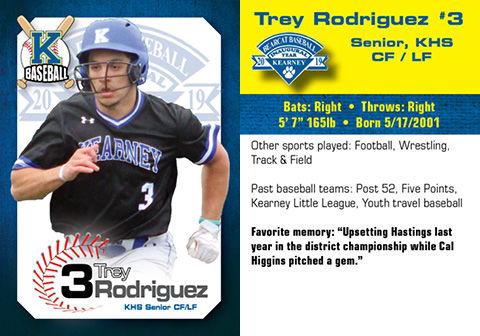 4 Mason Casper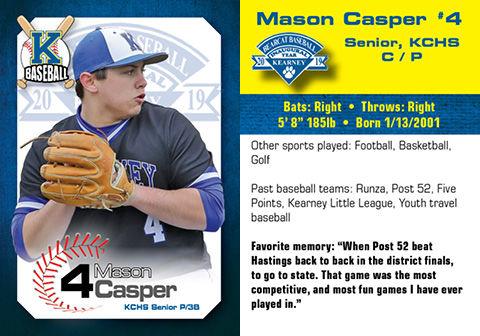 5 Kaden Bonner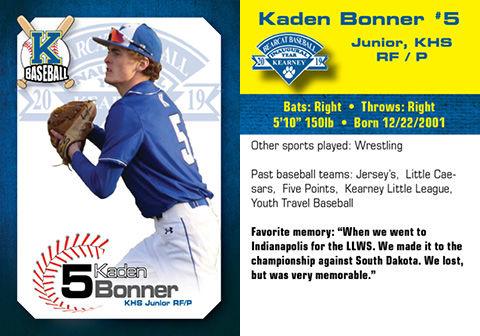 6 Chandler Welker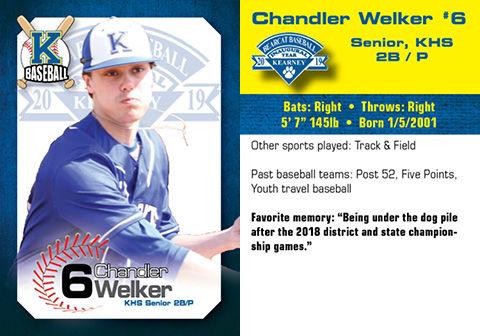 7 Patrick Blake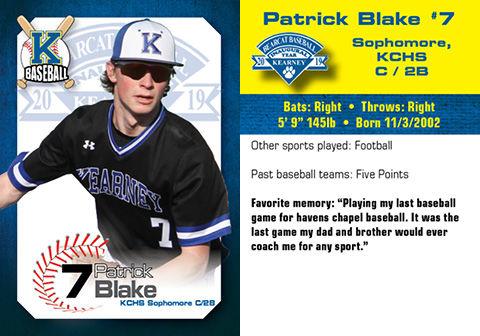 8 Jais Gappa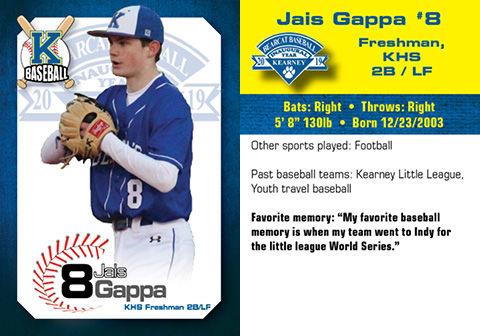 9 Anthony Becker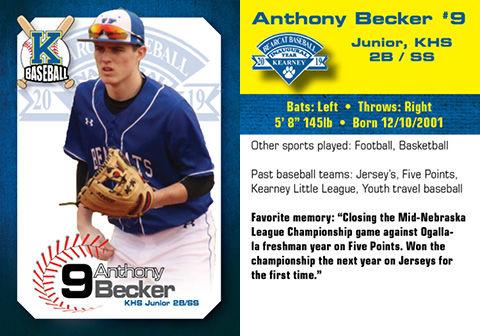 10 Brayden Miller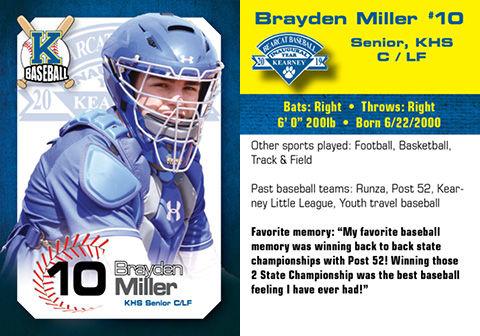 11 Dawson Stutz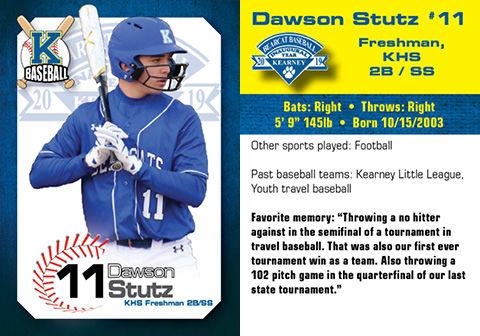 12 Layne Shiers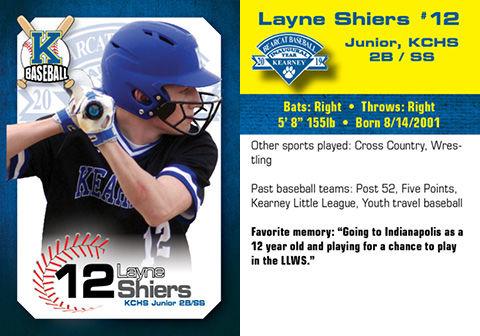 13 Nolan Eatherton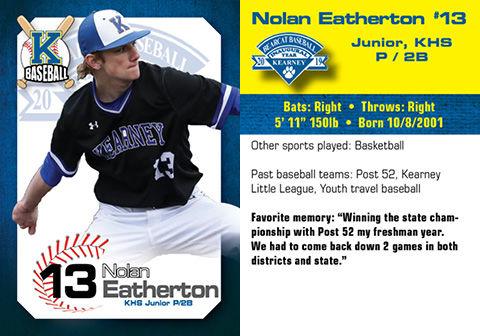 14 Sam Engberg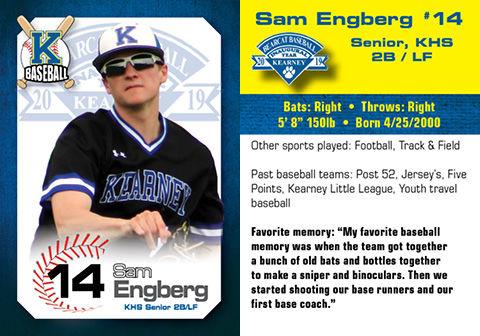 15 Seth Altwine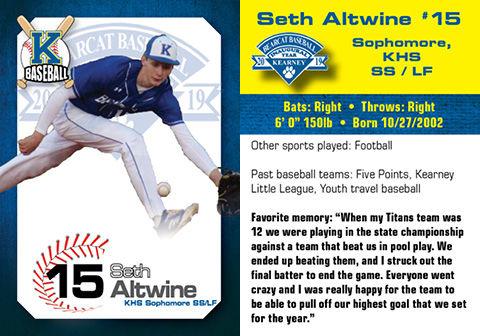 16 Dylan Welsh
18 Cal Higgins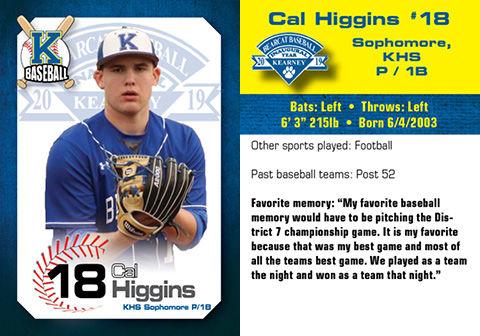 20 Will Richter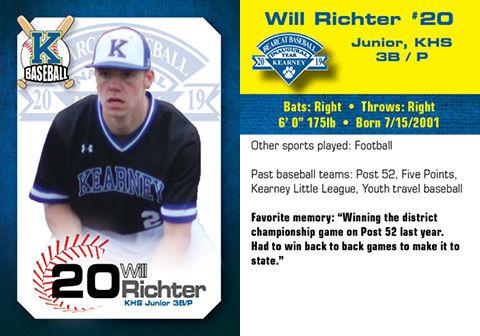 21 Corbin Foster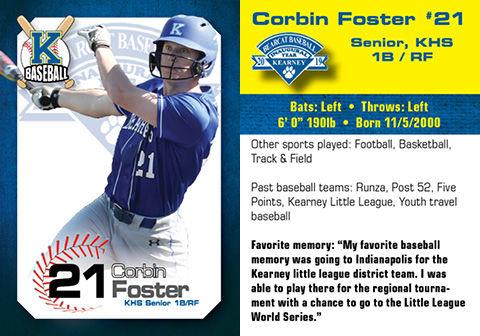 22 Nick Carlson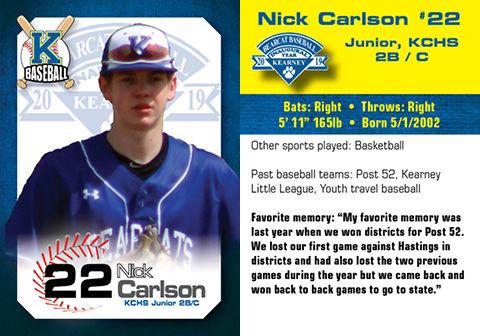 23 Tyler Schirmer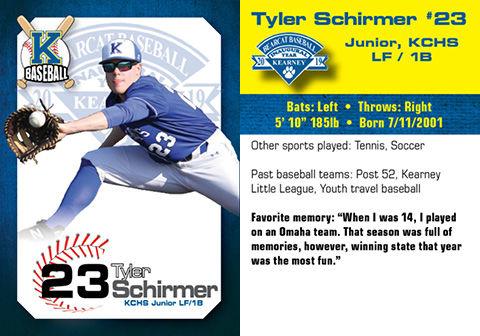 24 Brandt Groskreutz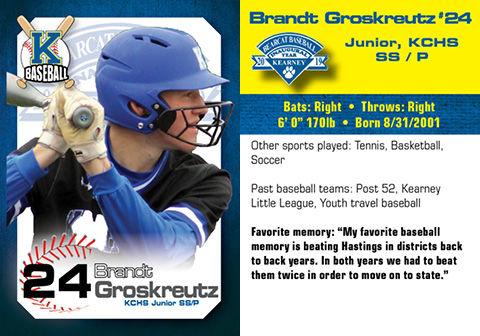 25 Gabe Heins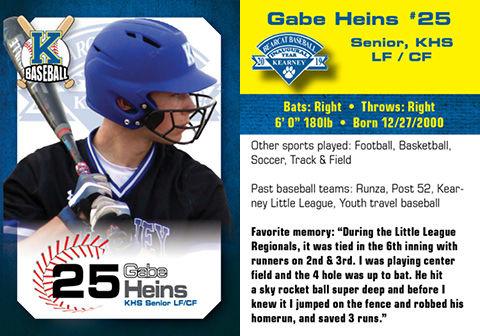 26 Brayden Andersen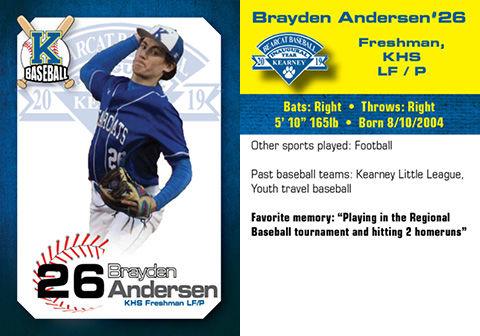 27 Noah Carpenter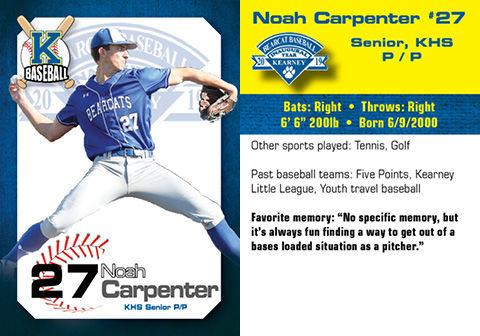 28 Max Myers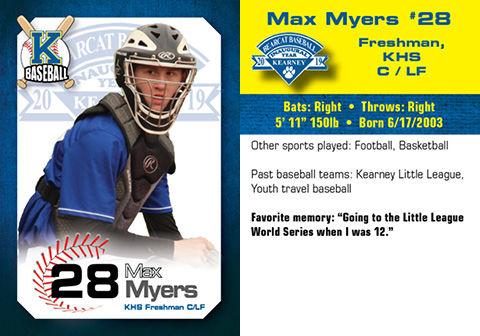 29 Ryan Clark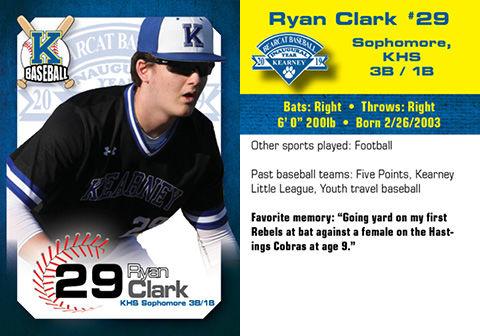 30 Cale Conrad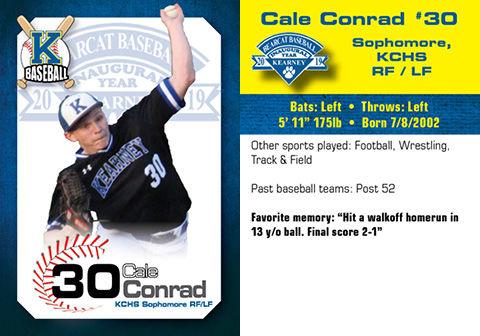 31 Tanner Johnson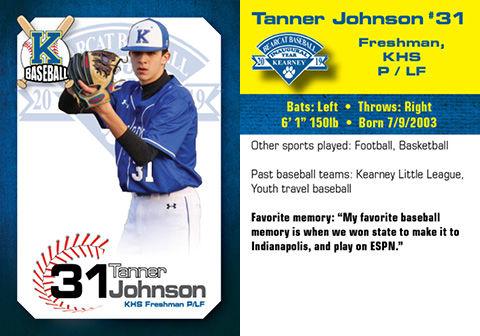 32 Riley Miller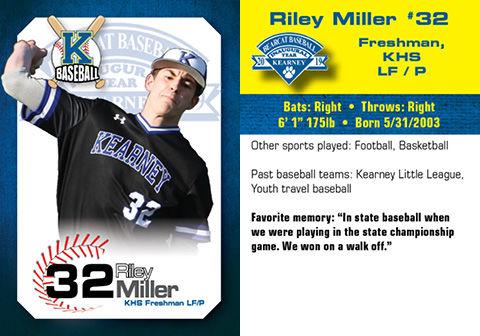 33 Ethan Mroczek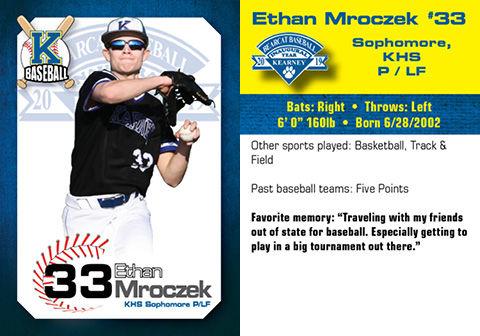 34 Carson Schnacker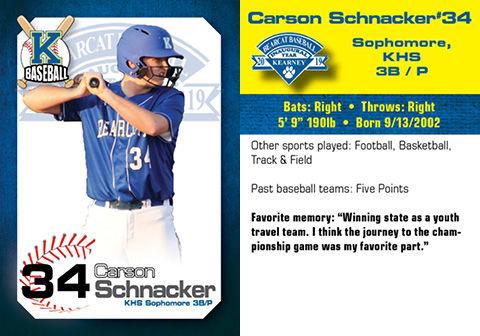 35 Jaxon Worley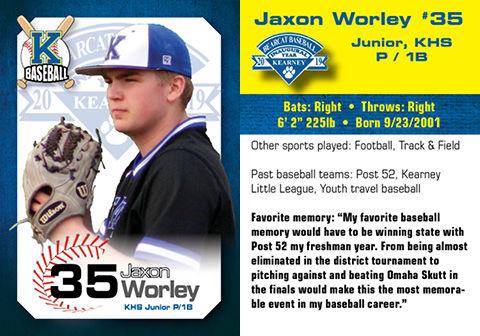 36 Korben Rich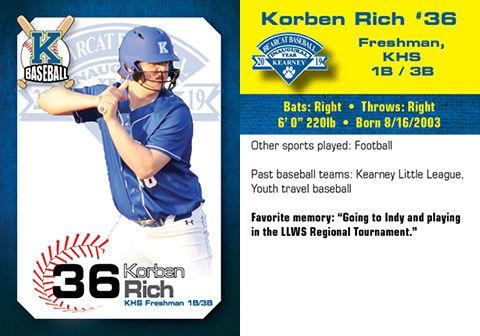 38 Cash Roseberry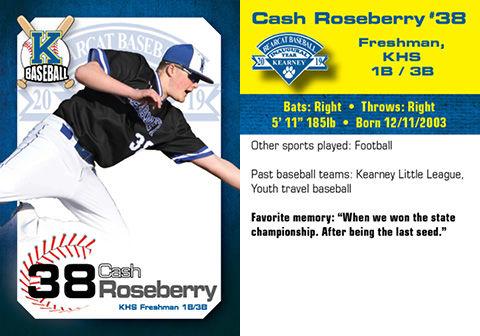 40 Koren Conrad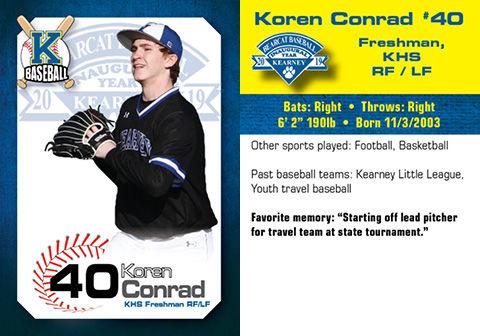 41 Seth Stroh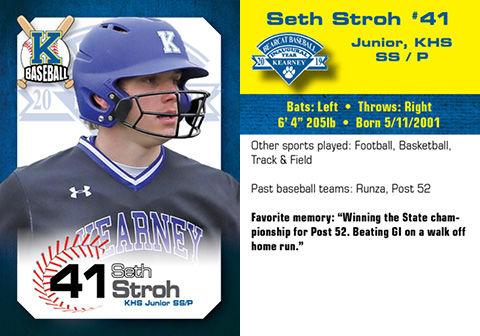 42 Evan Polen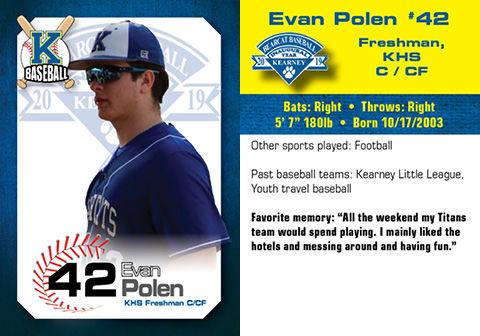 44 Dylan Burkey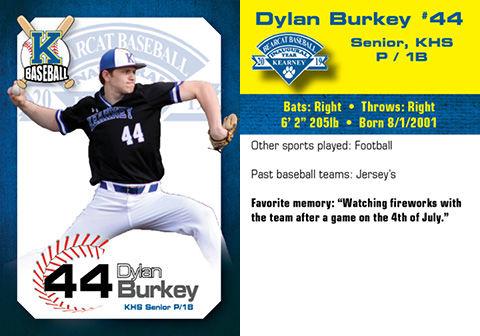 45 Parker Wise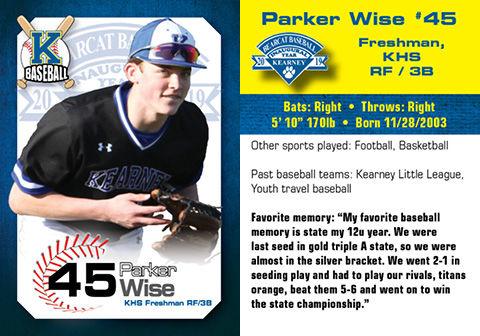 Coach Archer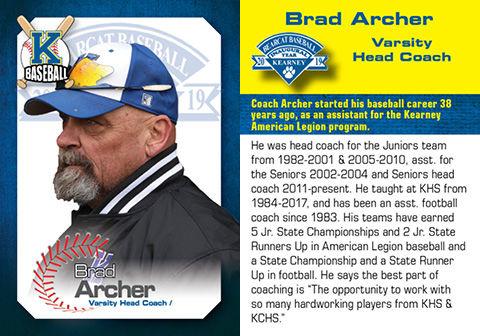 Coach Connot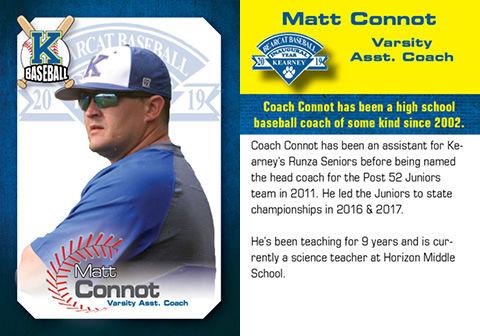 Coach P. Pocock
Coach C. Pocock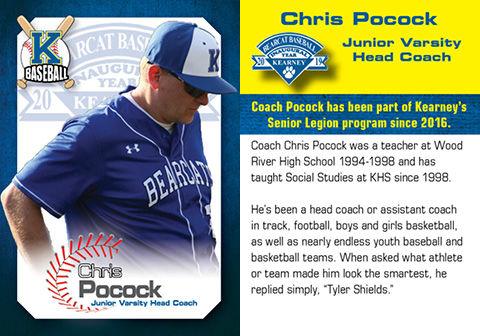 Coach Graham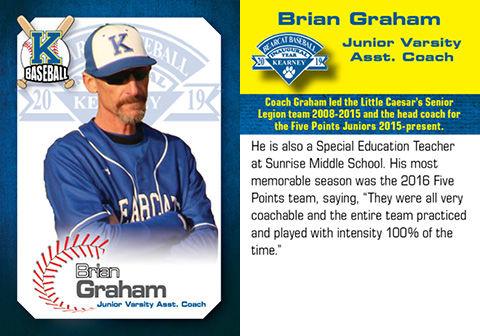 Coach Knipping