Staff members at CrossFit Lincoln have ramped up their coronavirus precautions to keep their doors open and customers exercising, staying safe and sane while state and local health officials encourage limited public gatherings.
Owner Phillip Kniep has dropped class sizes from 18 to eight, suspended open gym hours, barred drop-ins and launched an equipment loan program.
Customers stuck at home or who can't make it into one of the west Lincoln gym's classes have been checking out dumbbells, sandbags, kettlebells and plyometric boxes, he said.
For now, the loan program allows people to work out in their basement or garage, if needed.
But it also prepares gym members for the transition to all-virtual classes that CrossFit Lincoln coaches plan to host using videoconferencing technology when the spread of COVID-19 shuts down gyms, he said. 
"Closing is probably imminent," Kniep said.
Libraries going to pickup only Friday; city park restrooms to close
Across Lincoln, several businesses have already closed or sent employees home to work remotely, while others relying on public interaction like gyms and salons have made modifications to comply with public health directives designed to reduce COVID-19 transmission. 
"While not required at this time, our community is relying on businesses to make these changes for the greater good," Lincoln Mayor Leirion Gaylor Baird said in a video news conference. "Lives depend on them."
Nebraska Gov. Pete Ricketts on Thursday announced the state's first measure to enforce the cap on public gatherings of 10 people in Douglas, Cass, Sarpy and Washington counties.
Restaurants and bars in the Omaha area, where two COVID-19 cases of community spread have been reported, must close their dining areas and move to takeout or delivery service. Alcohol sales are restricted to takeout and delivery only in Omaha.
To provide some relief to those businesses, Ricketts issued an executive order that permits establishments statewide to sell beer, wine and spirits to customers placing takeout or delivery orders. Restaurants and bars will also be able to sell alcohol on drive-thru or curbside orders without customers having to exit their vehicles.
In addition, temporary operating permits will be extended from 90 to 180 days, and the state will waive penalties for late payments on excise taxes. Under normal circumstances, beer must be paid for upon delivery, and wine and spirit deliveries must be paid within 30 days, but the executive order will give restaurants and bars 90 days to pay for wine and spirit deliveries for the duration of the COVID-19 emergency.
Thursday's directive restricts more than 10 people, excluding staff, from being inside a room or single space at the same time at Omaha area establishments like gyms, salons, meeting rooms, schools, theaters and libraries.
Lincoln movie theaters closed, some films moved to on-demand viewing
The order carves out obvious exemptions for airports, grocery stores, pharmacies, hospitals, nursing homes, jails and courtrooms, but also for auto dealerships, shopping malls, convenience stores, big-box retailers and manufacturing and packing facilities where large numbers of people may be present but not typically within 6 feet of each other.
Weddings and funerals are also subject to the 10-person limit.
The directive from the governor on Thursday made the 10-person limit mandatory and enforceable by Douglas County law enforcement or health department officials. 
In Lincoln, where there have been no confirmed cases of COVID-19, police won't be sent to crack down on businesses or places allowing more than 10 people to congregate, Gaylor Baird said.
The mayor urged people not to call police or the sheriff's office to complain about businesses that aren't abiding by the 10-person limit recommended in Lancaster County. Those important communication lines should remain open, she said. 
Rather, complaints should be made to UpLNK, the city's online complaint reporting website and app, at lincoln.ne.gov/city/uplnk.
Lincoln contractors donate masks, other protective equipment to Bryan Health
Complaints made to the city will be acknowledged by staff, but at this point, Gaylor Baird said, the city isn't mandating compliance. 
Still, the voluntary efforts by businesses and organizations across the city in the absence of a confirmed case of COVID-19 serves as a testament to the commitment of Lincoln residents in stemming the spread of the coronavirus, she said.
The owners of Lincoln's 15 Cost Cutters and Supercuts salons have taken several steps to follow the state and federal guidelines — and ease the burden on employees.
First, it shortened their weekday hours — they're now 10 a.m. to 7 p.m. — to give stylists a little more personal flexibility, said Lori Droud, talent development lead for the Lincoln-based Barnes Group, which owns 47 salons in the region.
City of Lincoln seeking to stock up on sanitizer, masks, gowns and gloves
The company is limiting the number of people allowed inside a store to 10, typically five stylists and five customers. Employees are spending more time sanitizing between customers. And they're screening customers at the door, asking if they've traveled outside the U.S. in the past two weeks, had close contact with someone who tested positive for COVID-19 or are experiencing a fever, cough or trouble breathing.
No one has answered yes, she said. But if they do, they'll be asked to come back at another time.
And finally, they're suspending some of their services, no longer offering waxing or beard-trimming, she said.
Taking precautions for the pandemic has created an added hurdle for tax preparers at Rediger and Co., said owner Scott Rediger: Internal Revenue Service officials didn't push back the April 15 filing deadline.
Parks still open, but state closing offices, lodges, visitor centers
So to keep client tax filings on schedule and staff and clients safe, Rediger has temporarily barred face-to-face client meetings and asked as many of them as possible to use the mail or secure electronic delivery to get documents to the company, he said.
Typically 300 to 400 clients swing by their office just east of 33rd and O streets to drop off their documents, and as many as 40% request in-person meetings, Rediger said. 
Complicating these precautionary changes, many clients aren't able to send their tax information electronically or don't want to go to the post office, he said.
"Trying to finish tax season is a major challenge," he said. "We will end up with many, many more extensions than we've ever had."
Playing with kids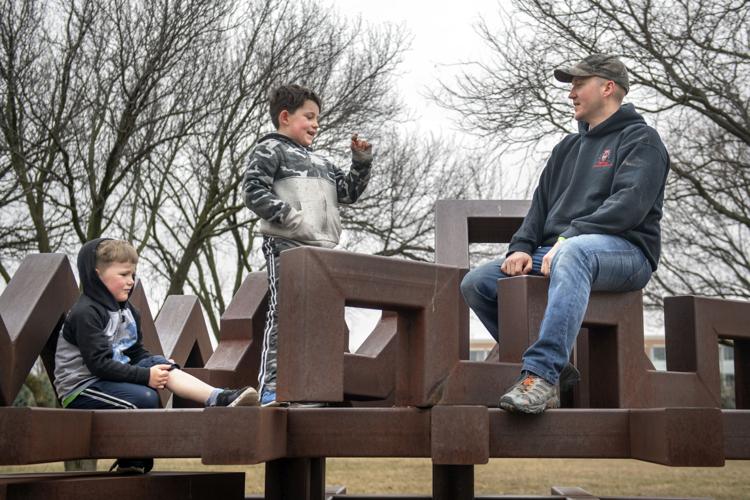 Russ's Market
Home Construction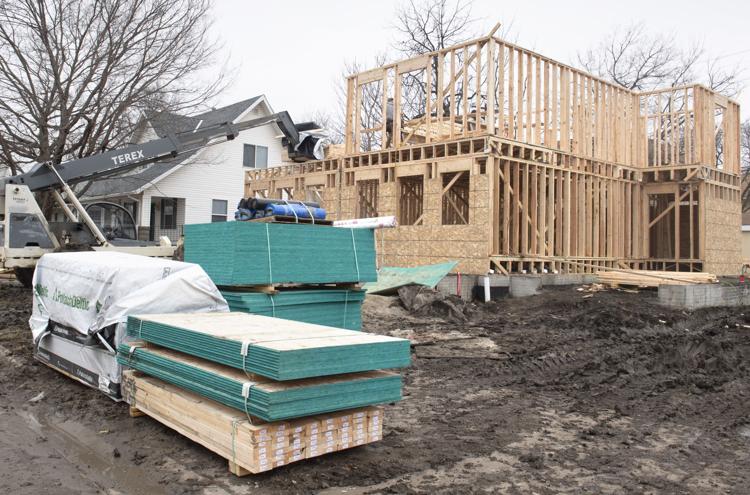 The Bike Rack sign
Mopac Trail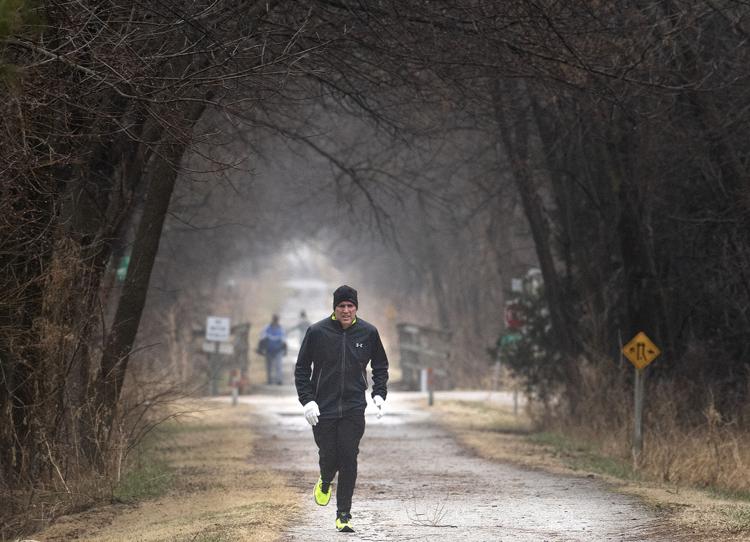 Holmes Lake
Playing hoops
Getting groceries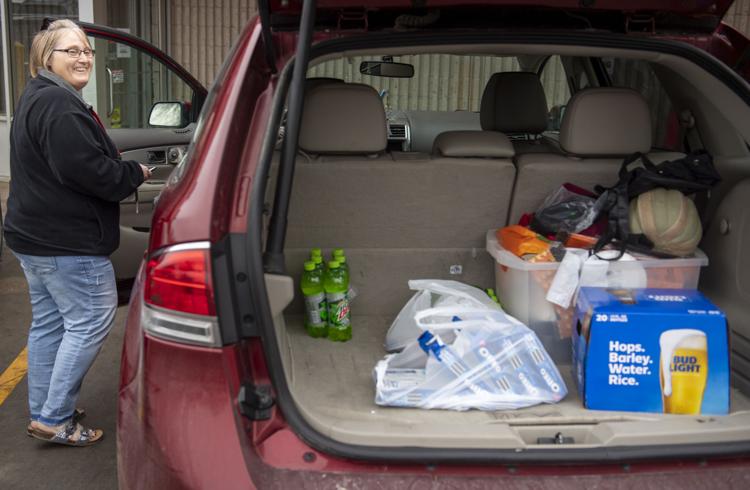 Construction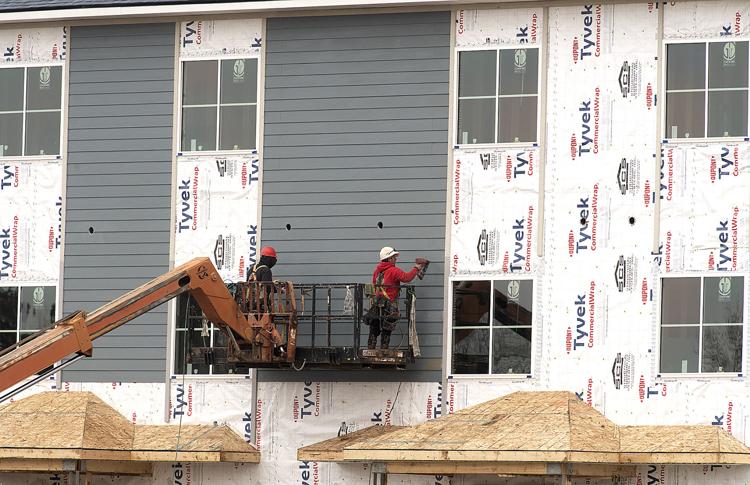 Holmes Lake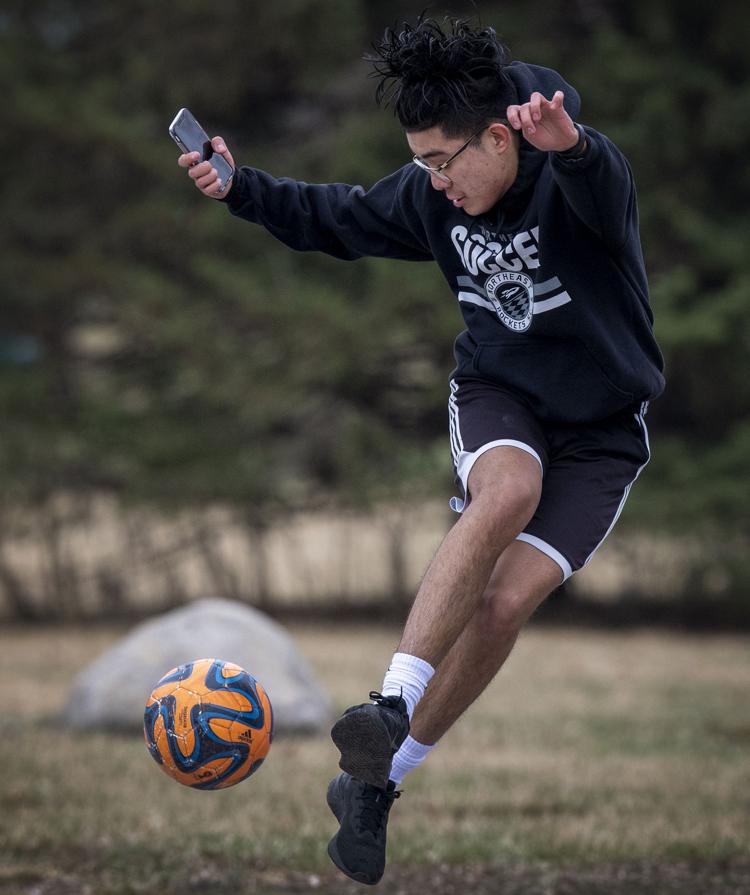 Mopac Trail feature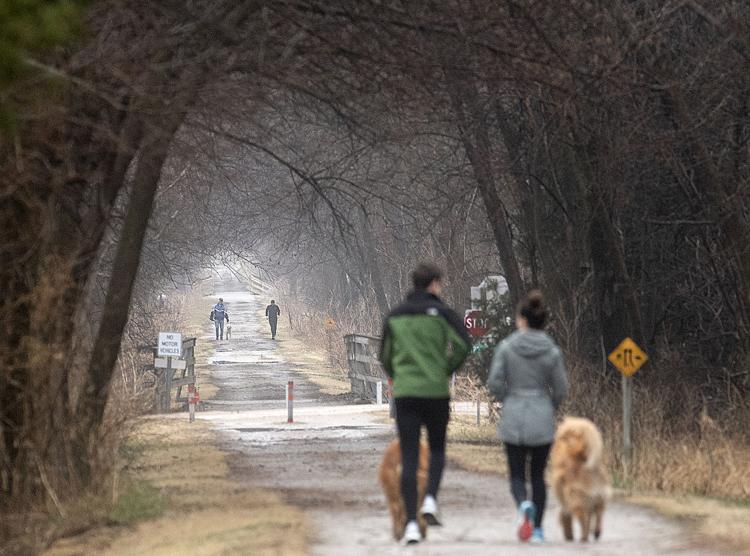 Biking for groceries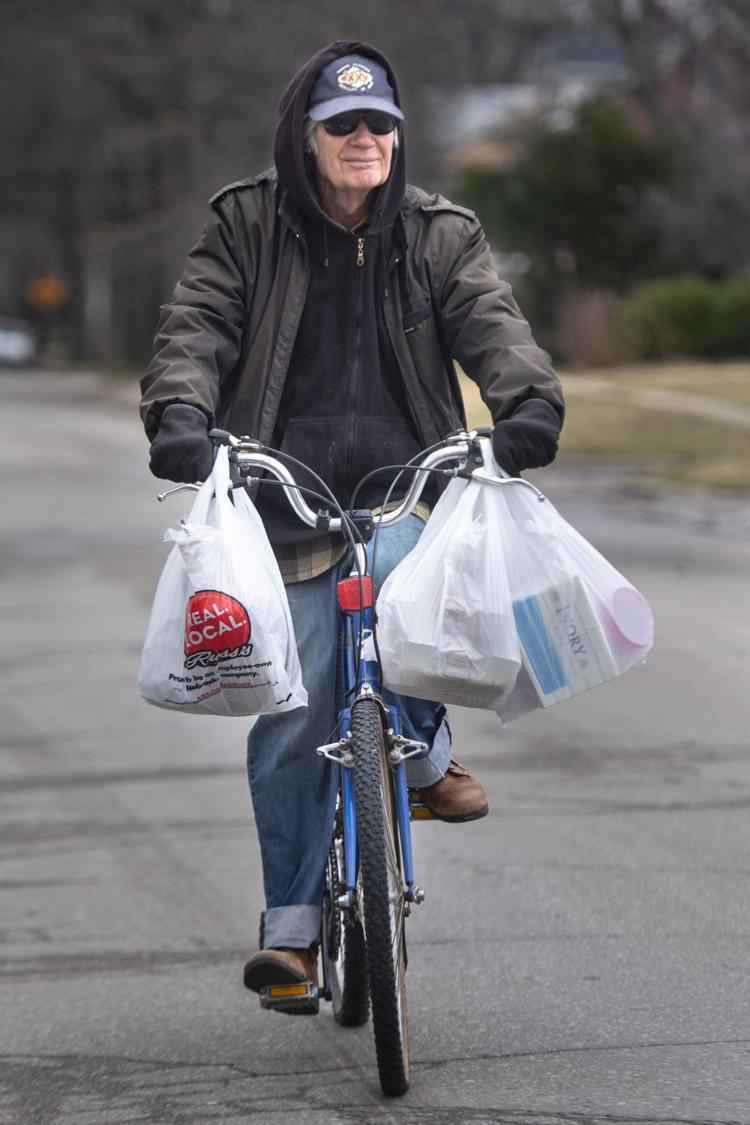 St. Patrick's Day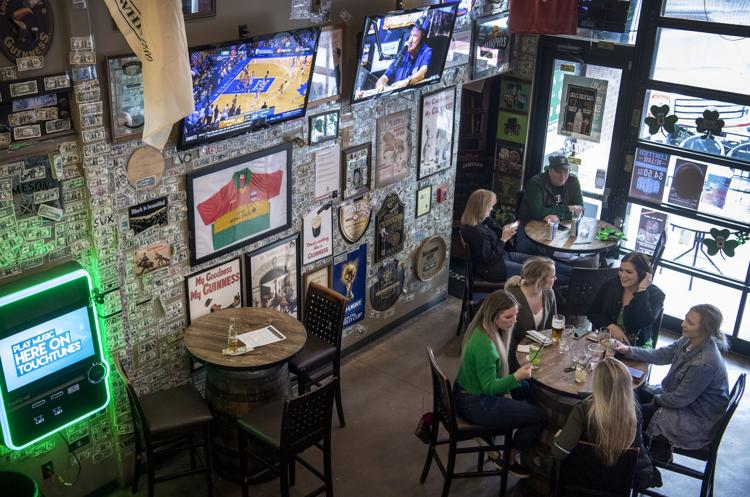 Social Distancing
Curbside Pickup
Tower Square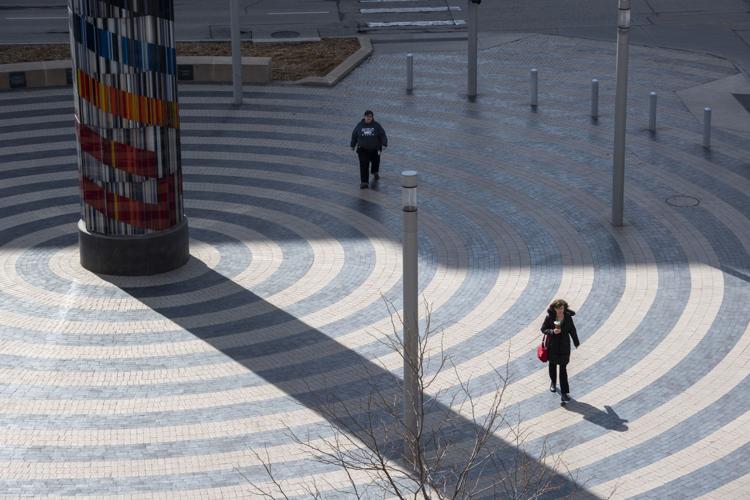 The Old Pub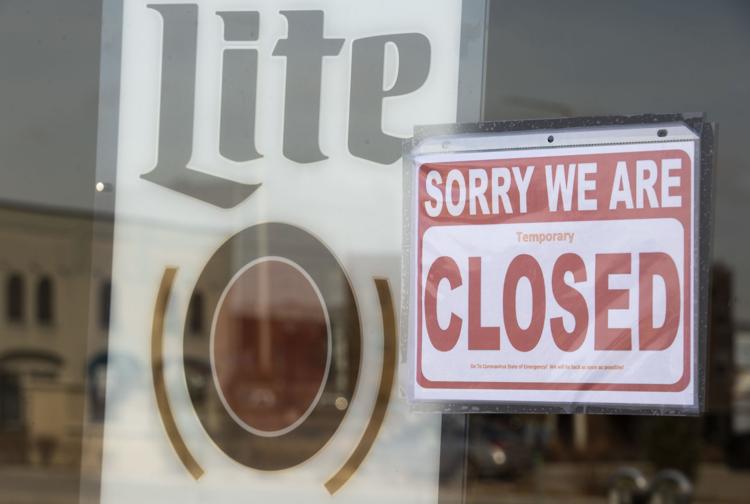 Qdoba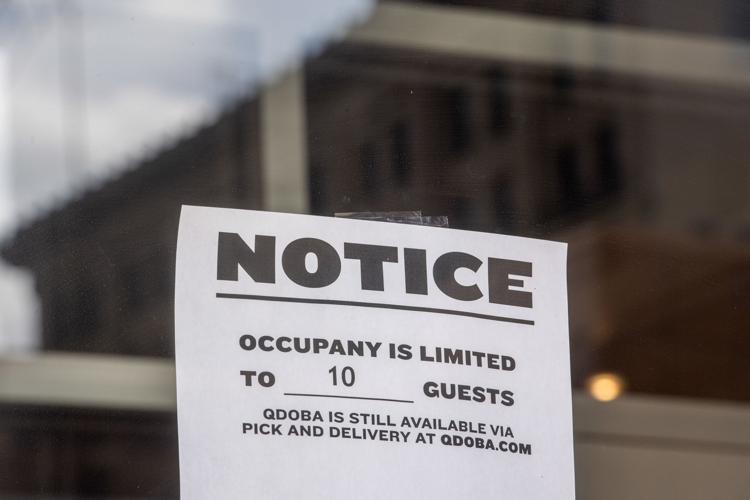 Grand Cinema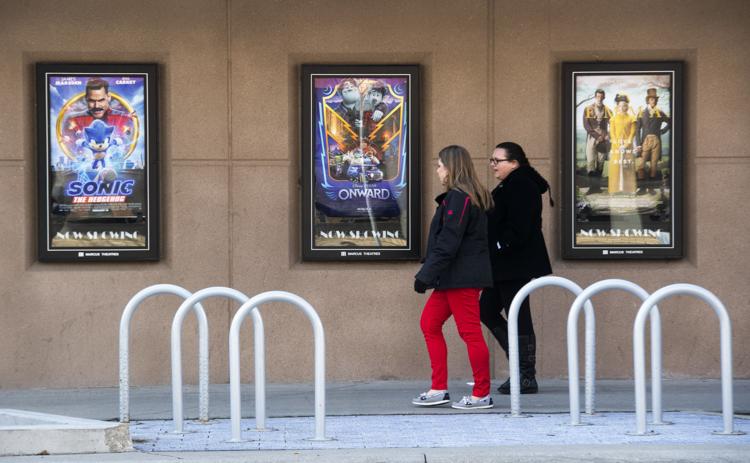 LPS Chromebook pickup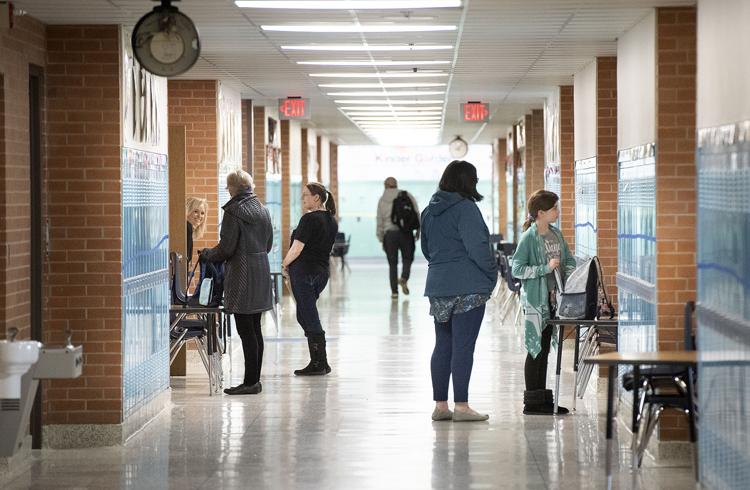 People's City Mission
UNL Moving Out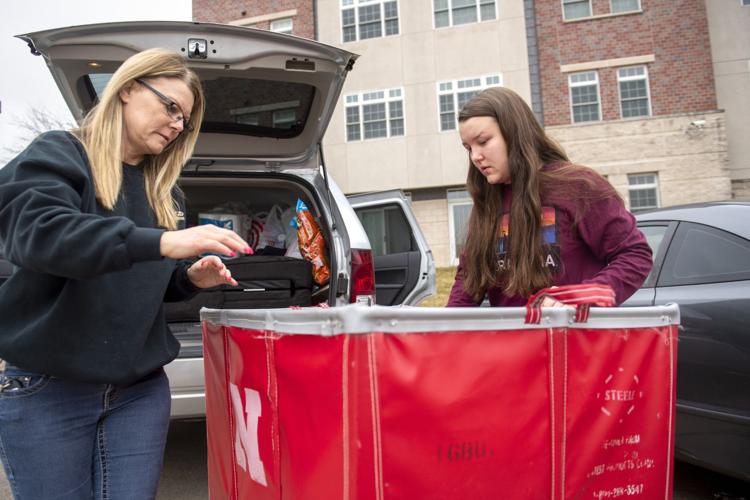 Food Bank of Lincoln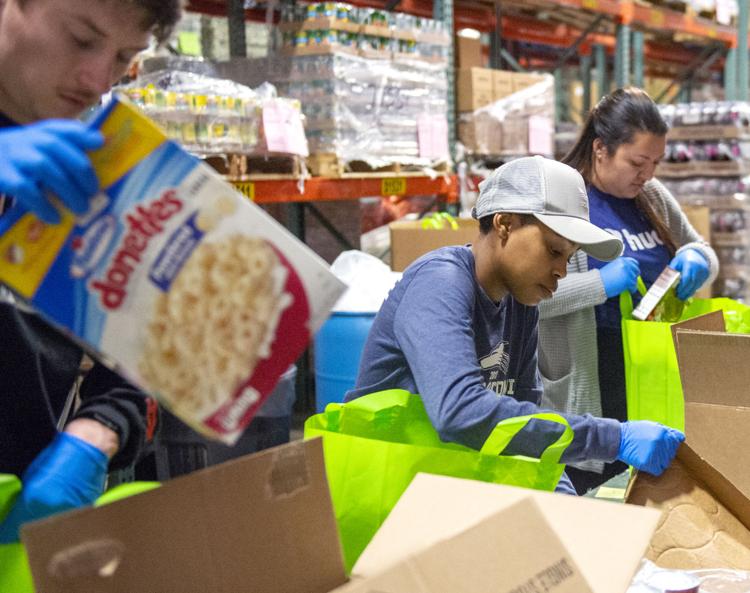 LPS Food Distribution
StarTran Ridership
BigShots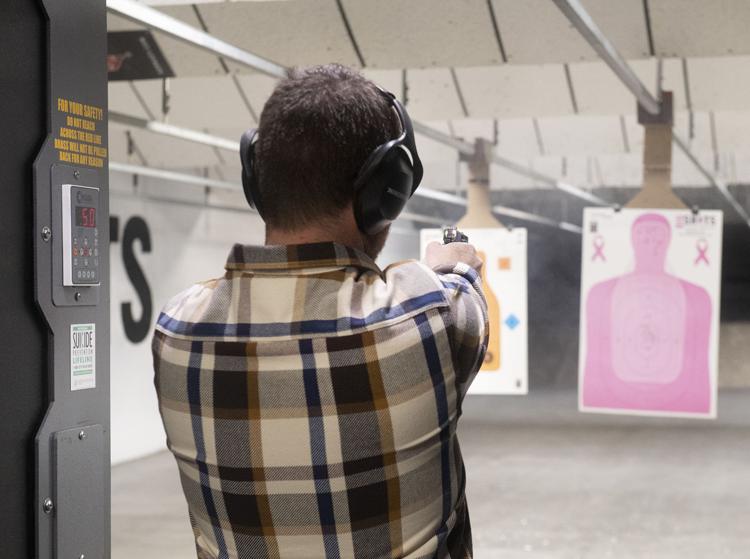 Virus Nursing Homes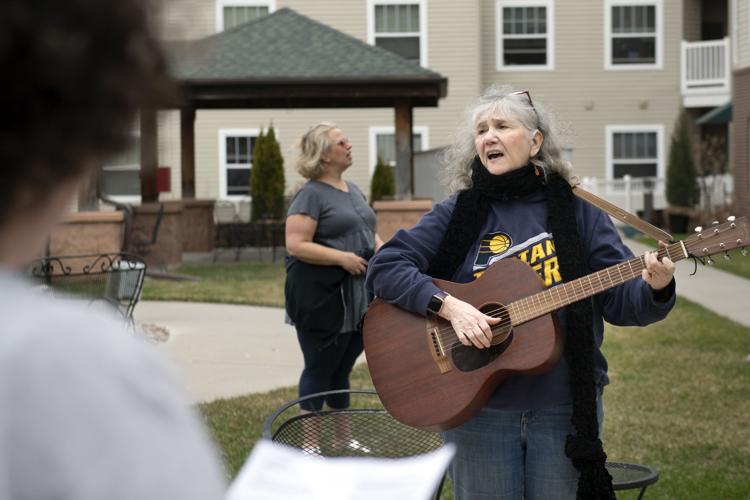 SCC donation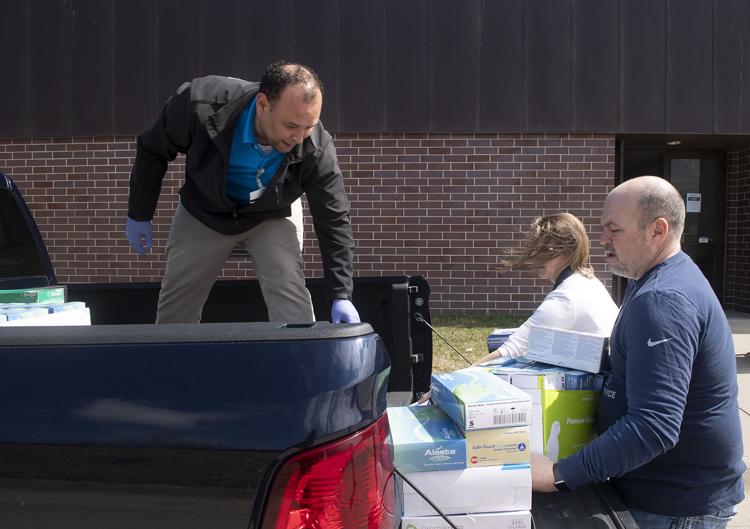 Great Lincoln Egg Hunt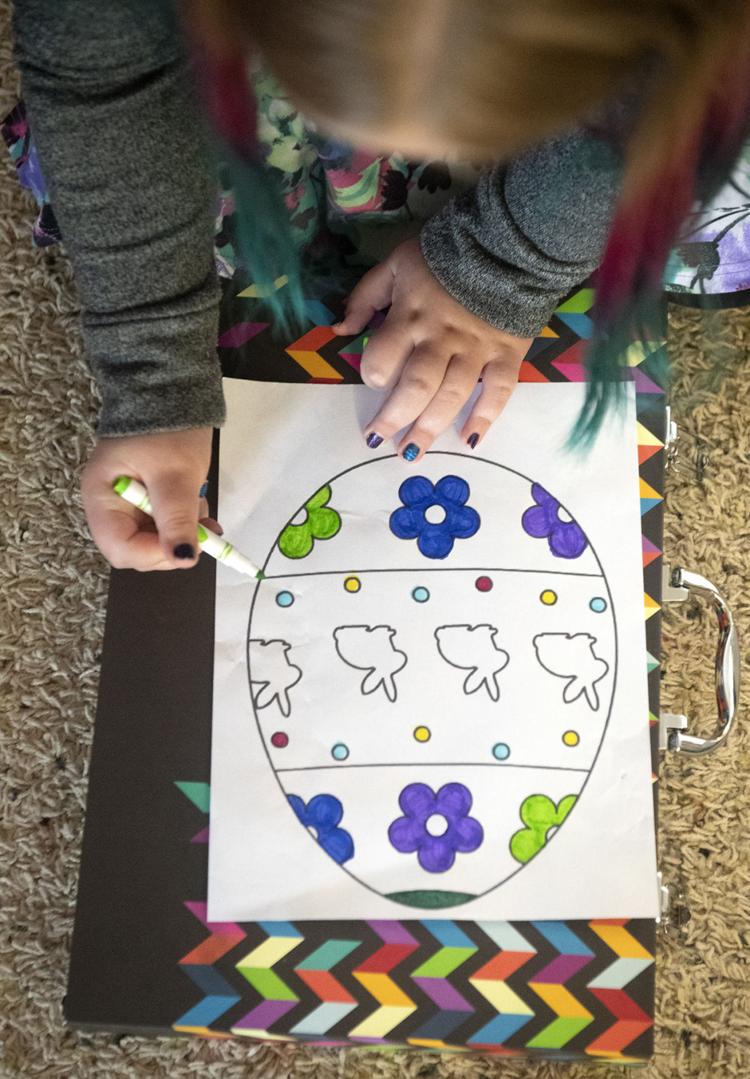 Video guitar lessons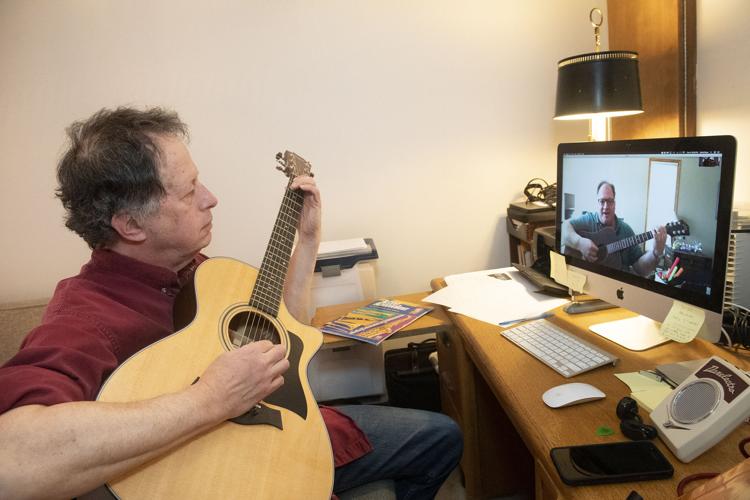 Simpsons in the windows
Drive-thru COVID-19 testing
Soccer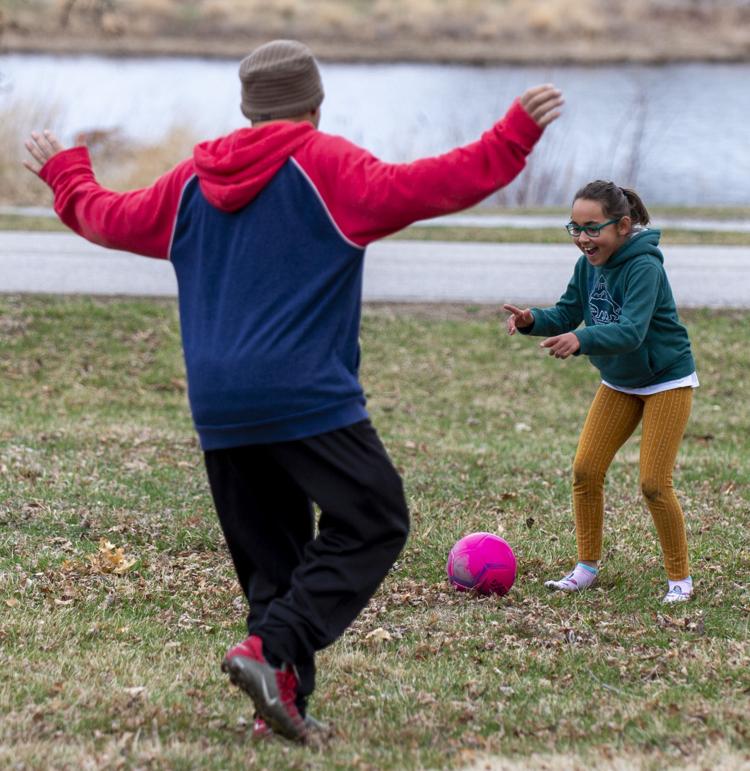 Protest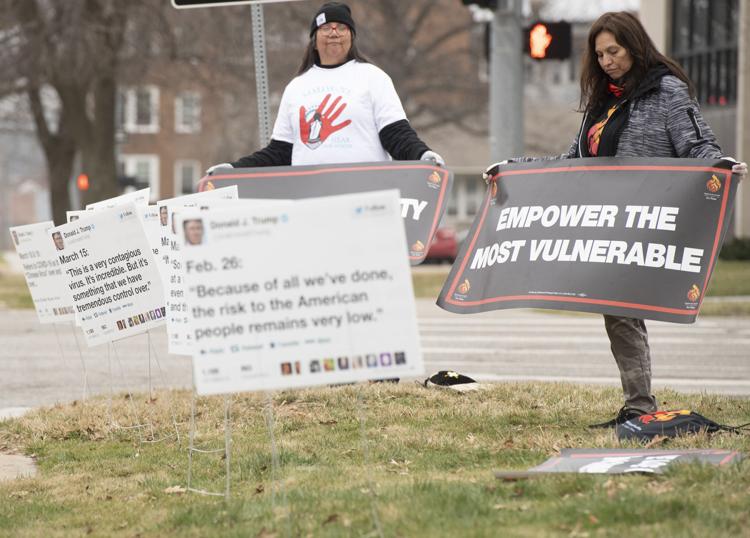 Legislature virus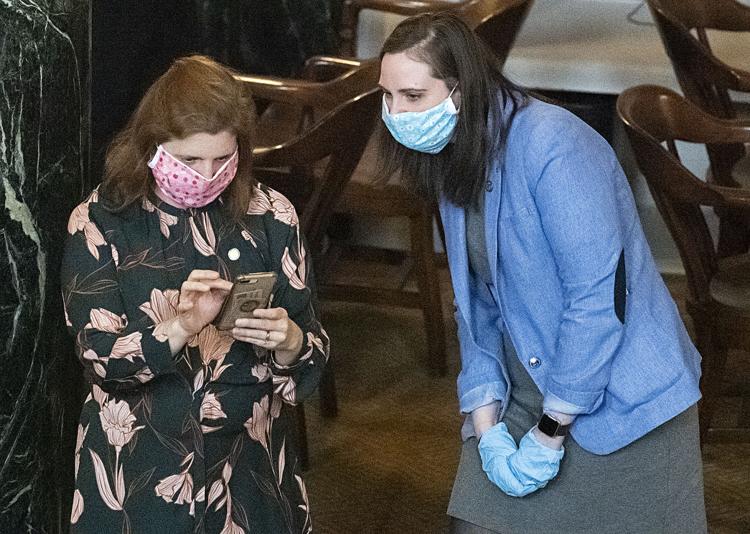 UNL Beekeeping virtual class
Computer monitors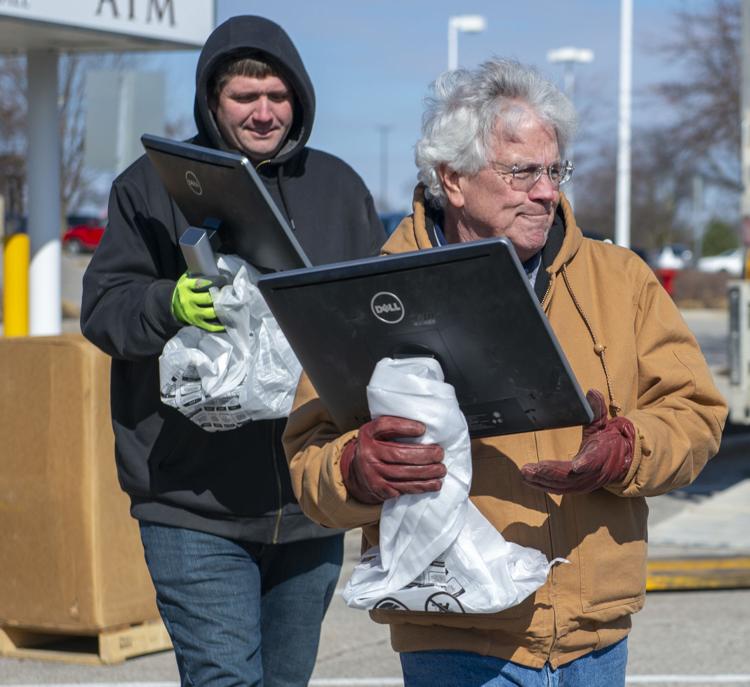 Lincoln Lutheran Online Teaching, 3.20
Disc Golf Feature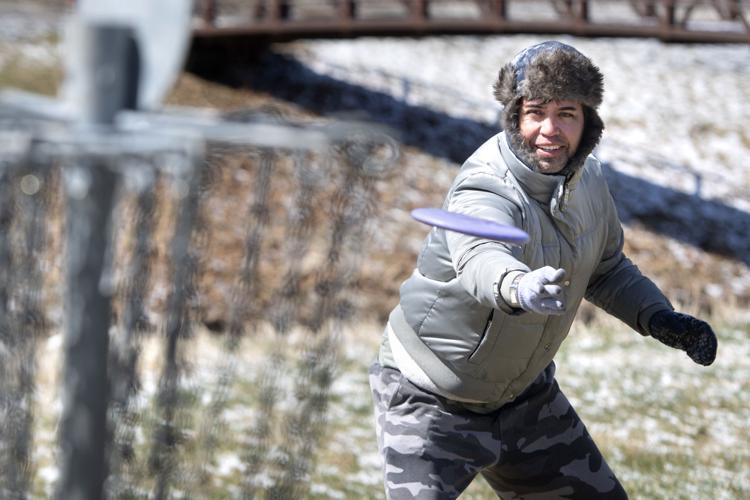 Joyo Theatre, 3.19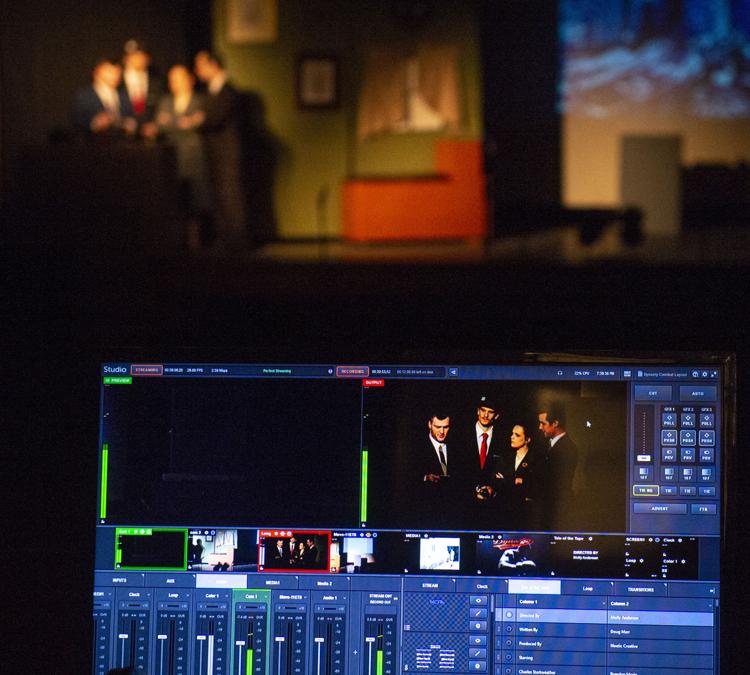 Nowear BMX Compound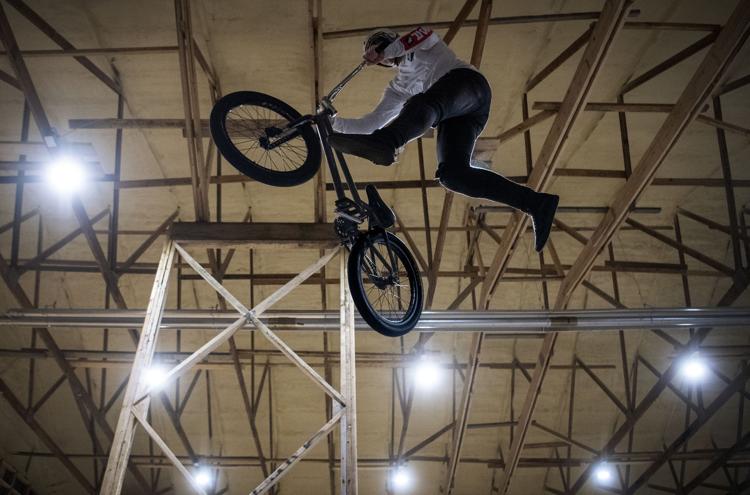 Crossfit Class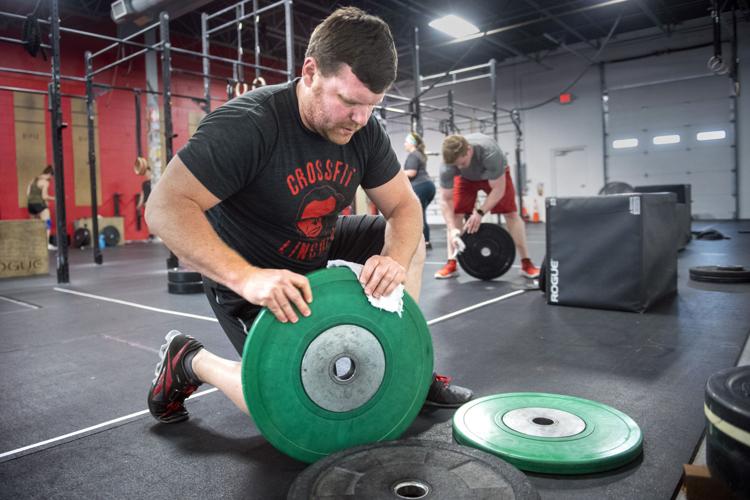 Good Life Fitness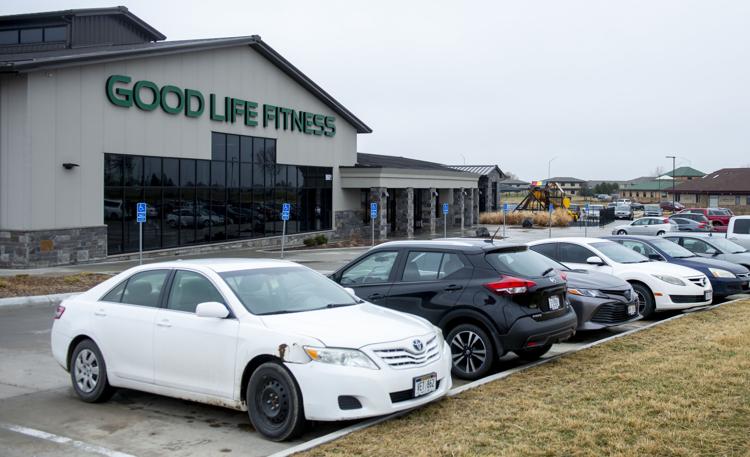 Bourbon Theatre
City golf courses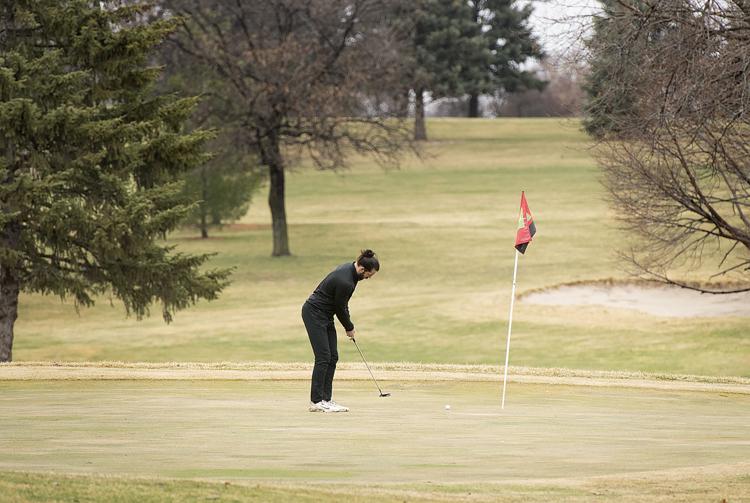 Braeda's social distancing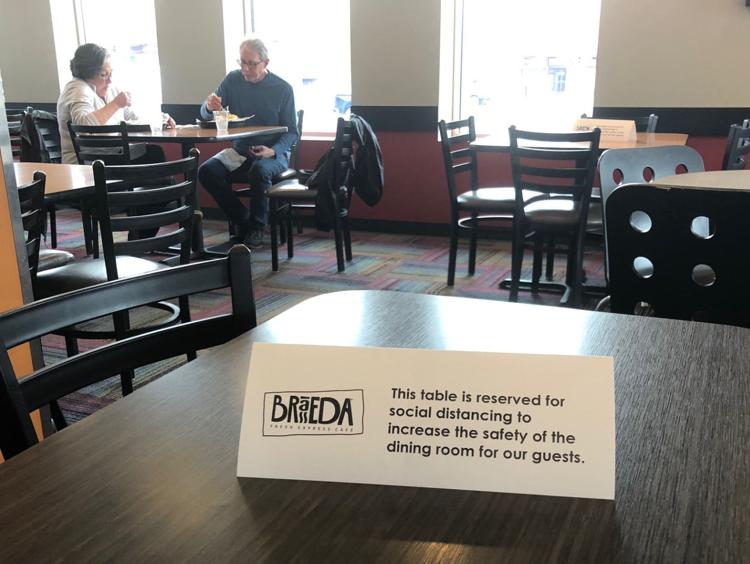 Rush Hour Traffic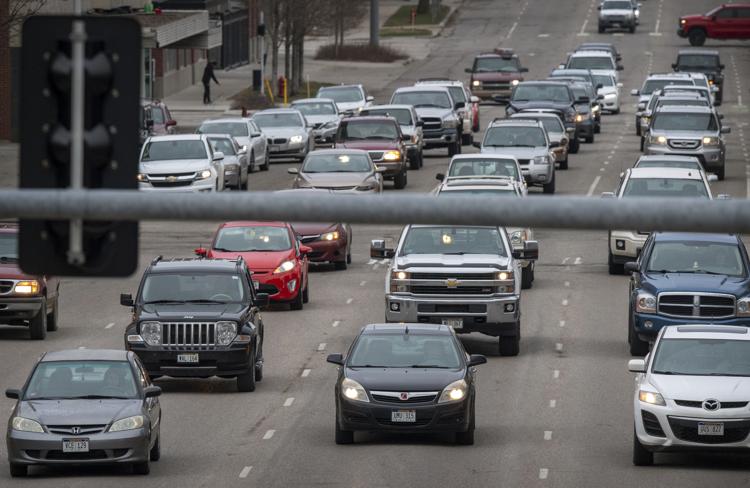 WATCH: Celebrating a birthday with a parade
Free lunch for truckers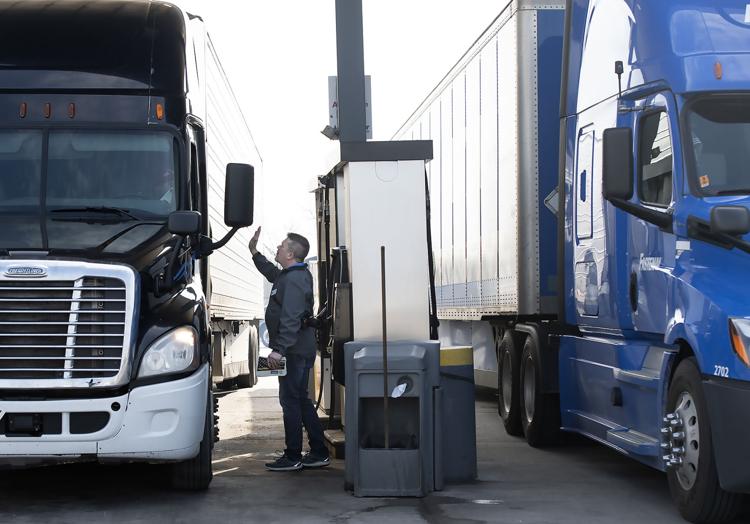 Ready to paint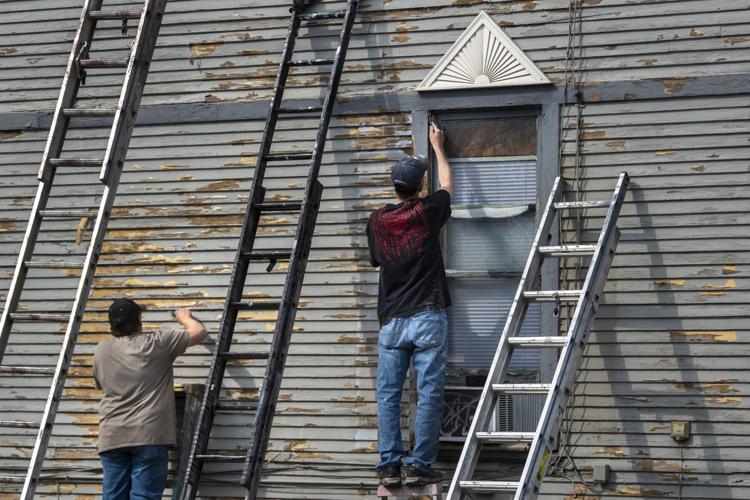 Volleyball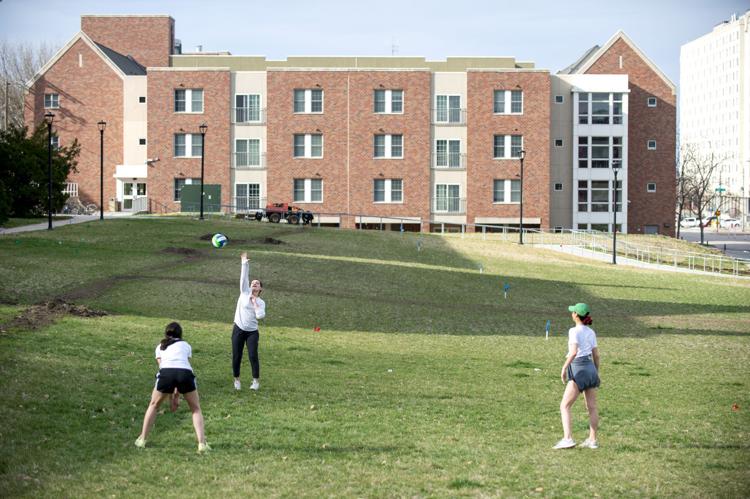 Holiday Inn Express
Holmes Lake, 3.30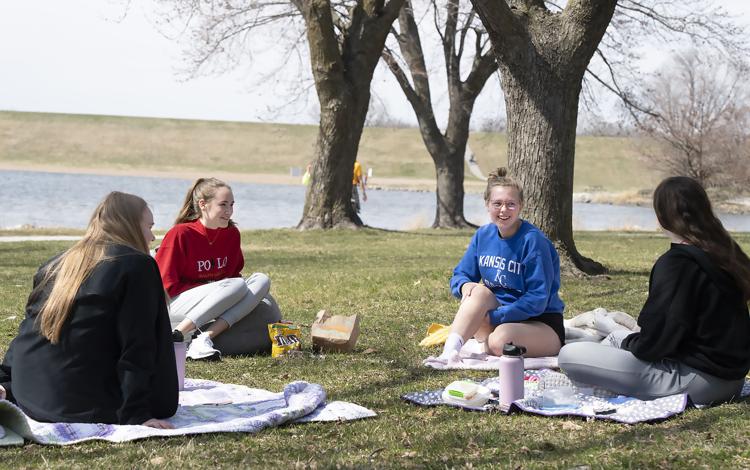 Church services, 3.29
Rock Island Trail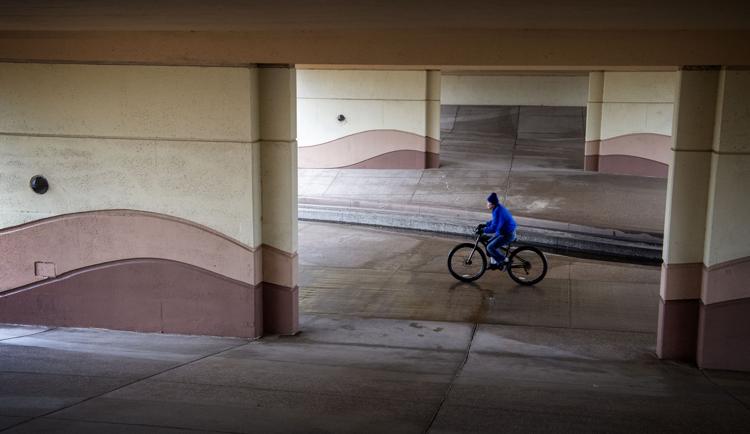 Gaga's Greenery & Flowers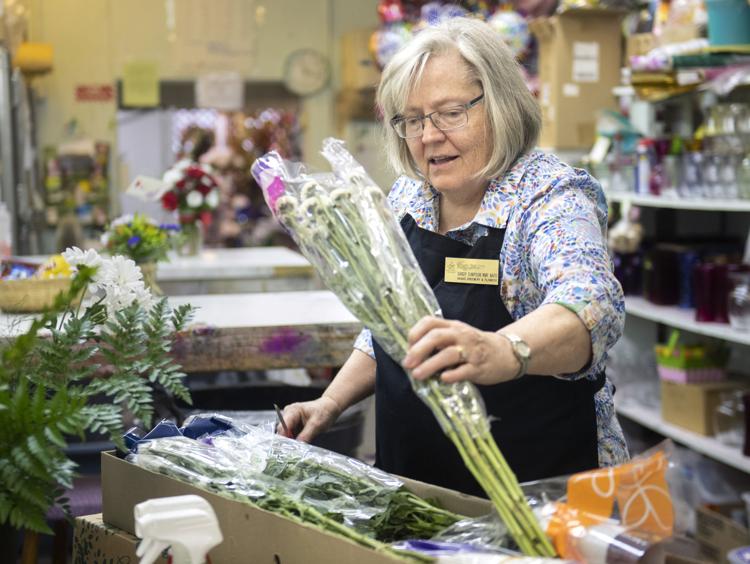 DoorDash, 3.27
FoodNet, 3.26
Le Quartier, 3.26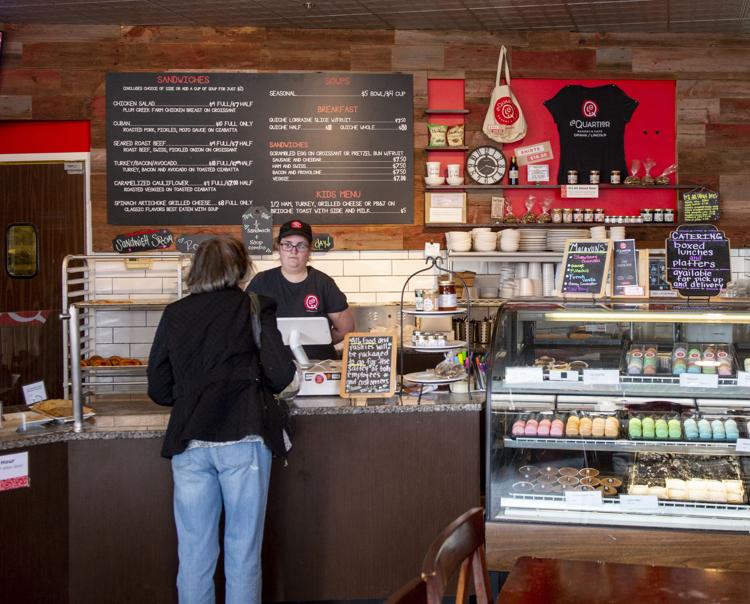 Restaurant takeout and delivery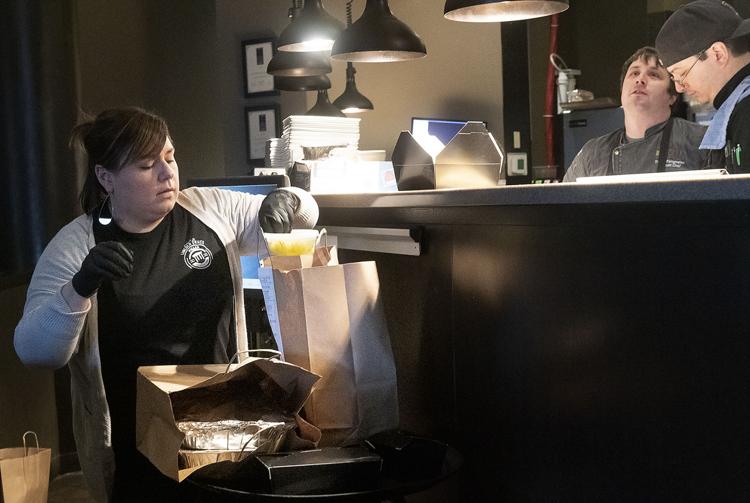 Barber Shop Restrictions, 3.25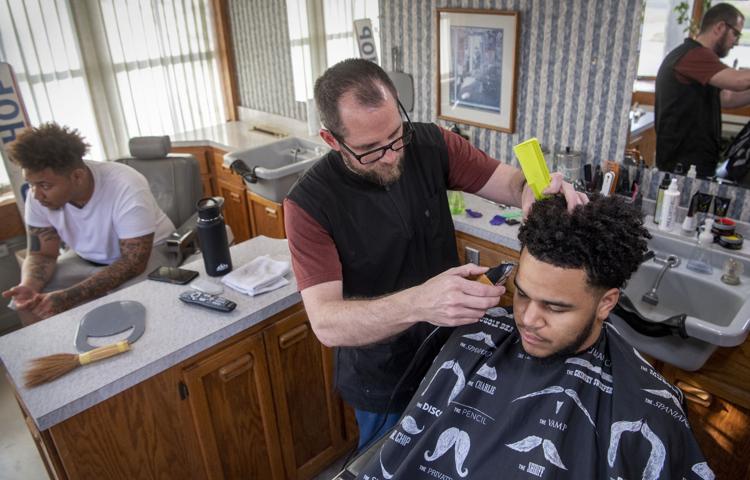 Empty campus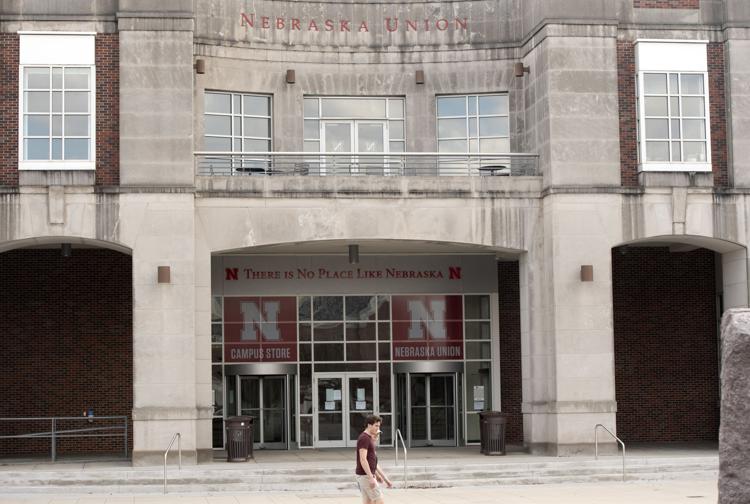 Coronavirus Testing CHI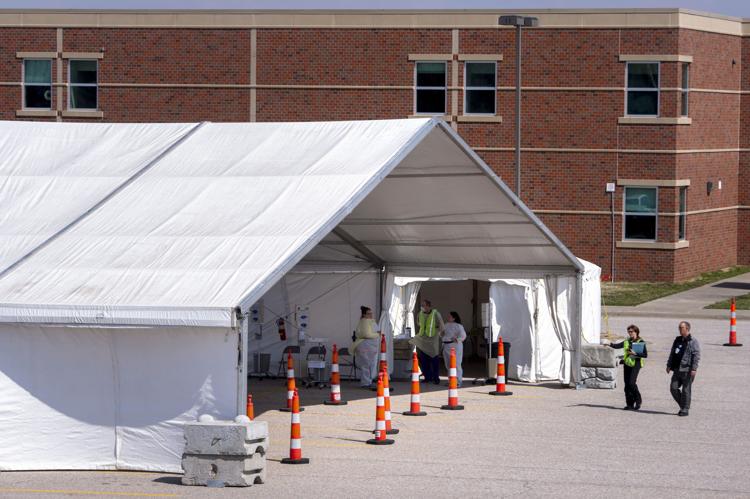 Feature Photo
Haymarket
Staying Fit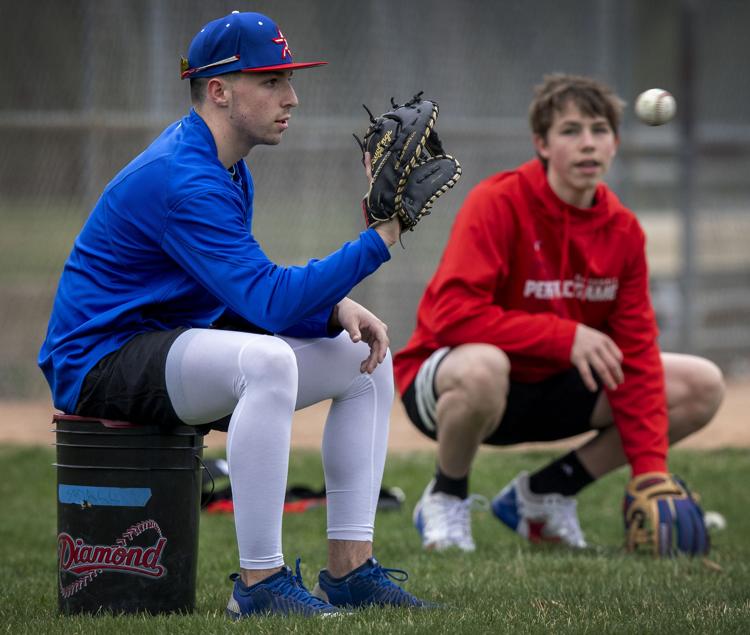 Empty downtown
First Friday-Kiechel Fine Art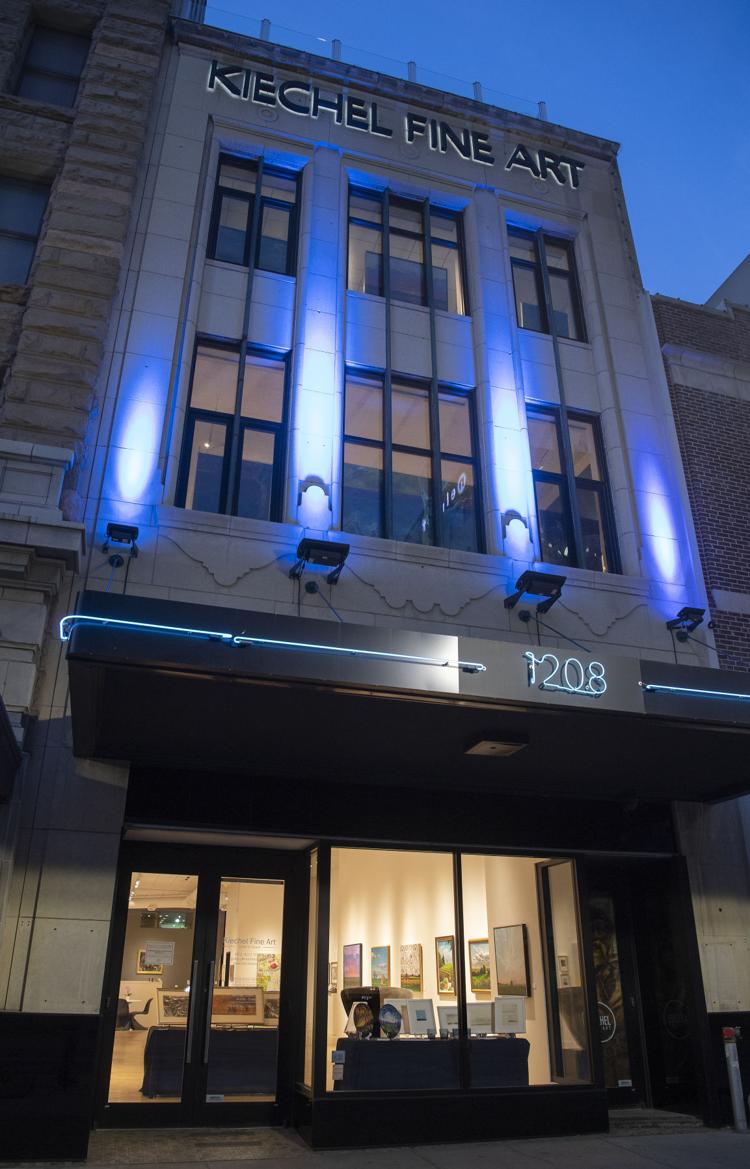 Windy day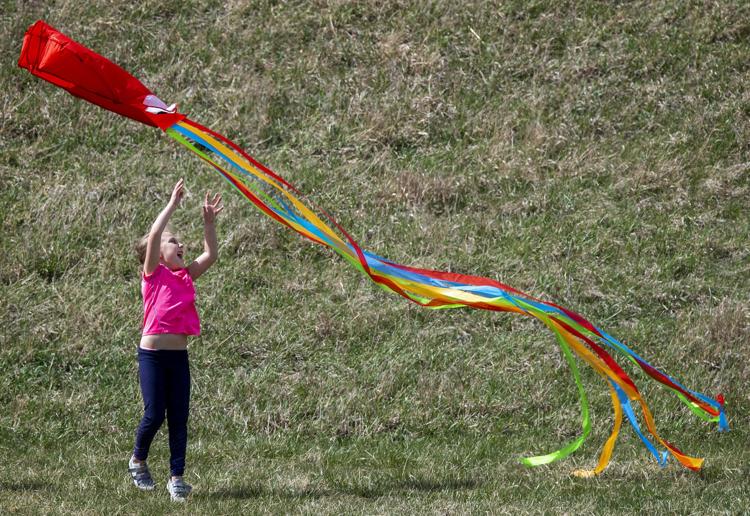 Nursing Home Horses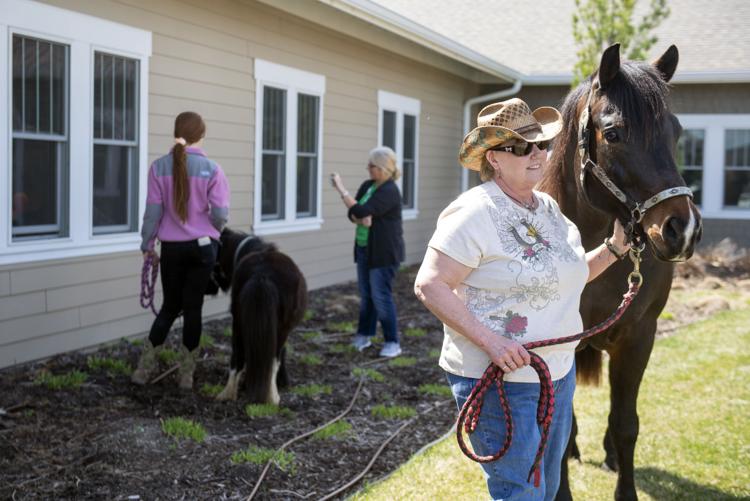 Noyes Art Gallery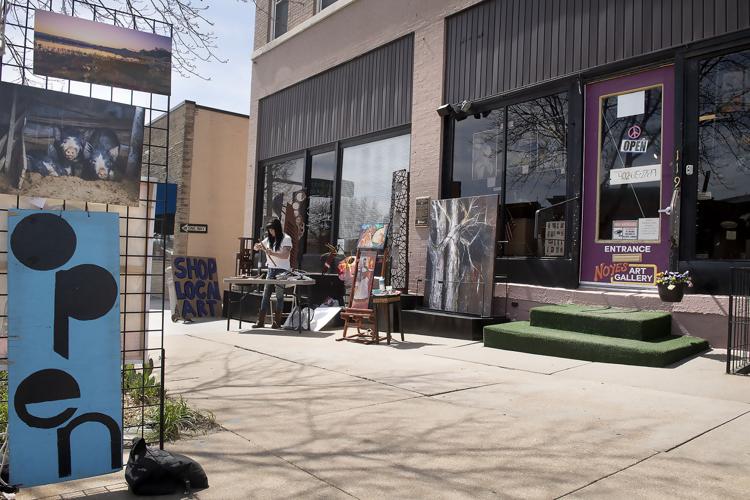 Tower Square sign
School sign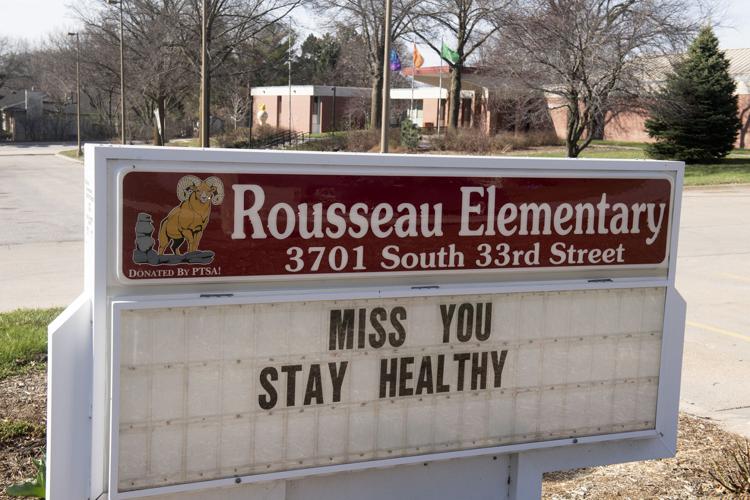 Father-Son Fishing Feature, 3.31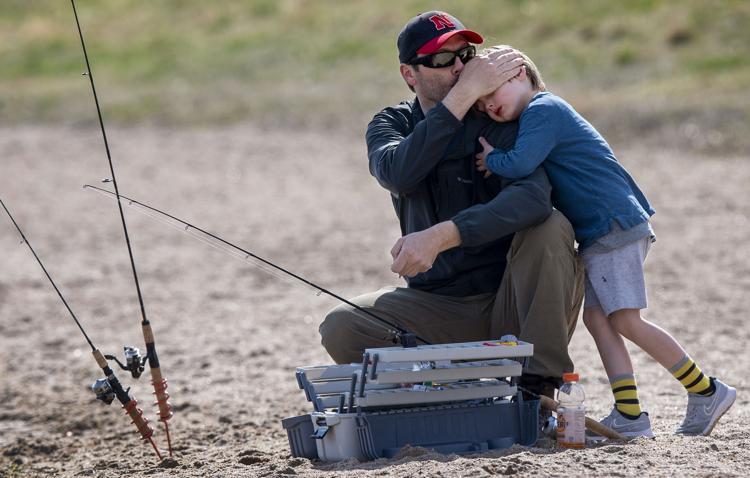 Essential workers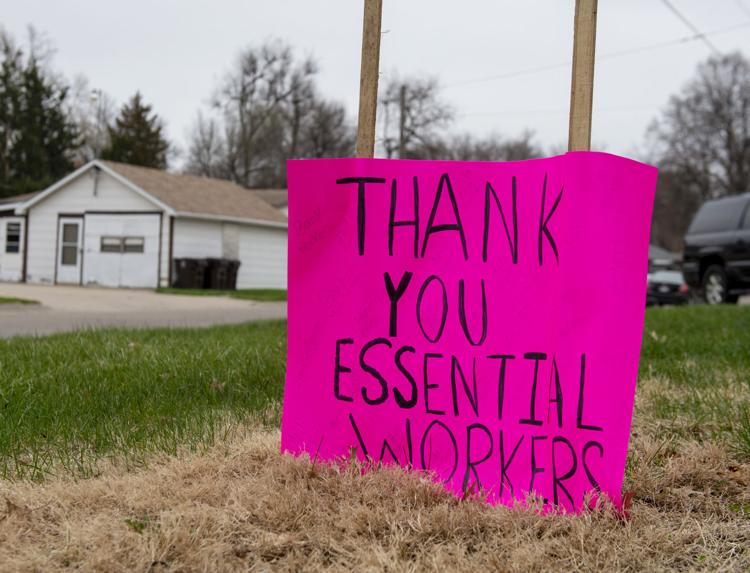 Huntington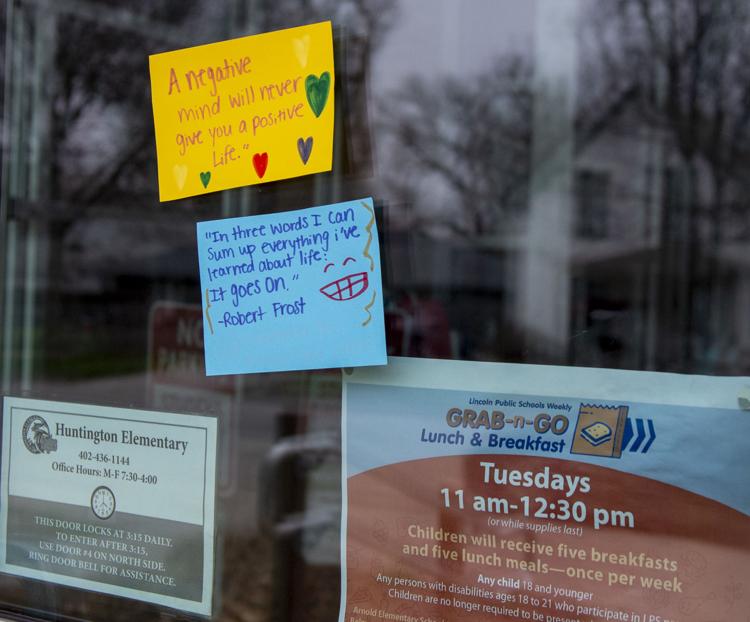 Beechner Field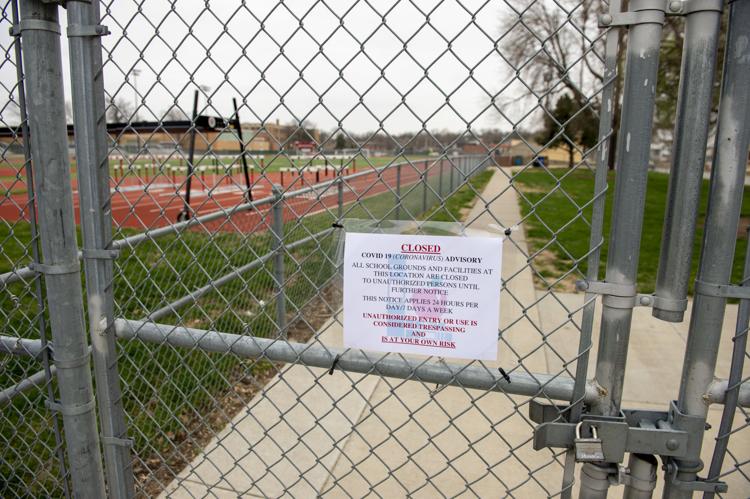 Swinging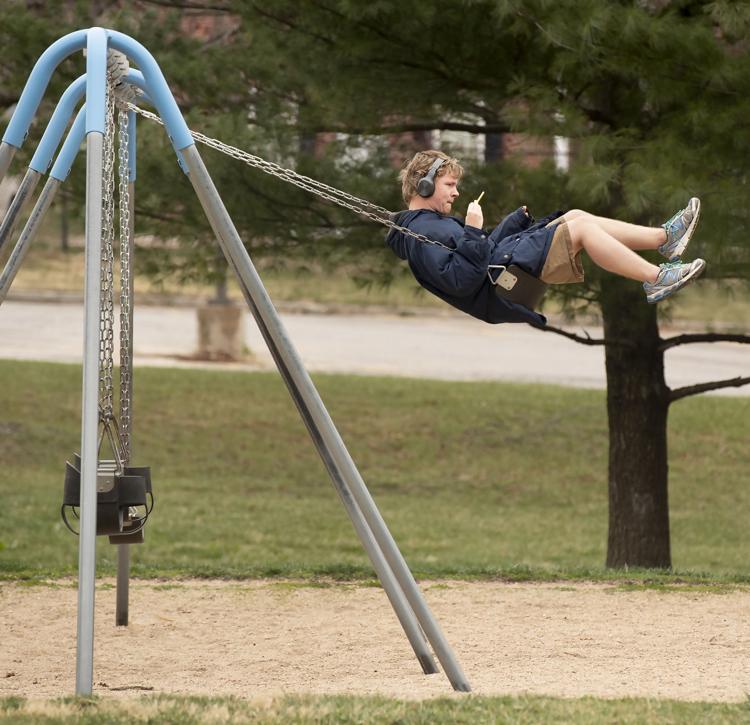 Icicles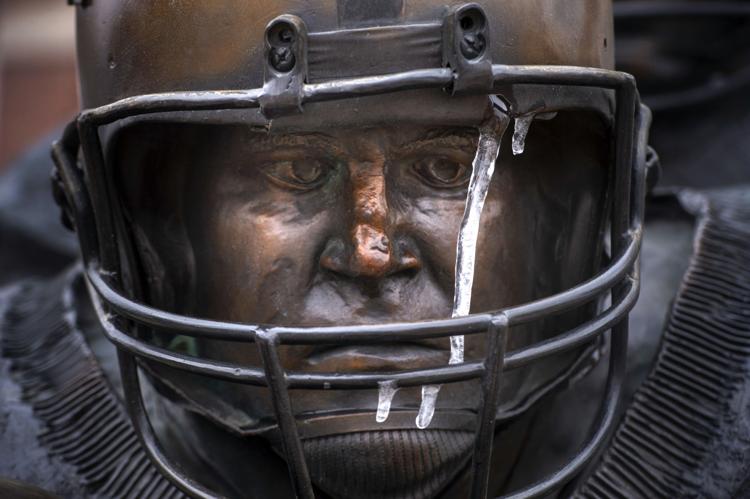 Feature, 4.6
Feature Photo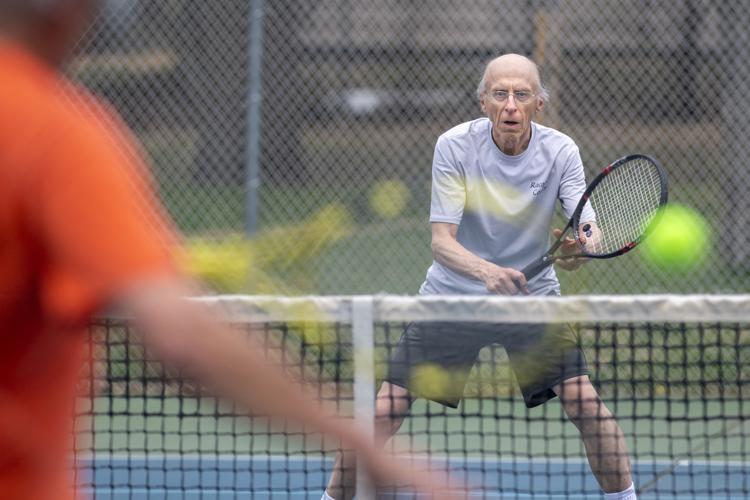 Feature, 4.6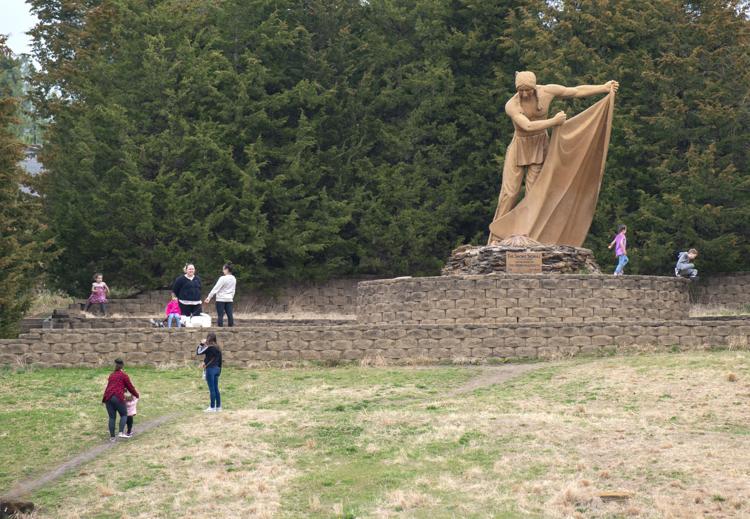 Apple-Eating Squirrel, 4.4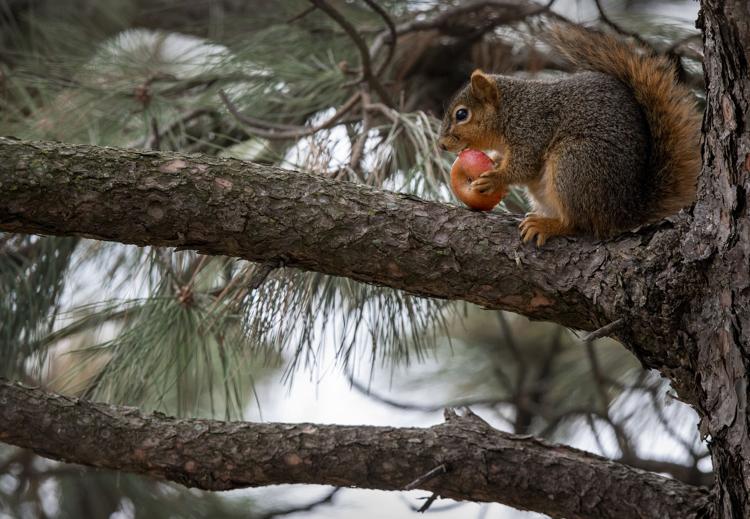 Feature Photo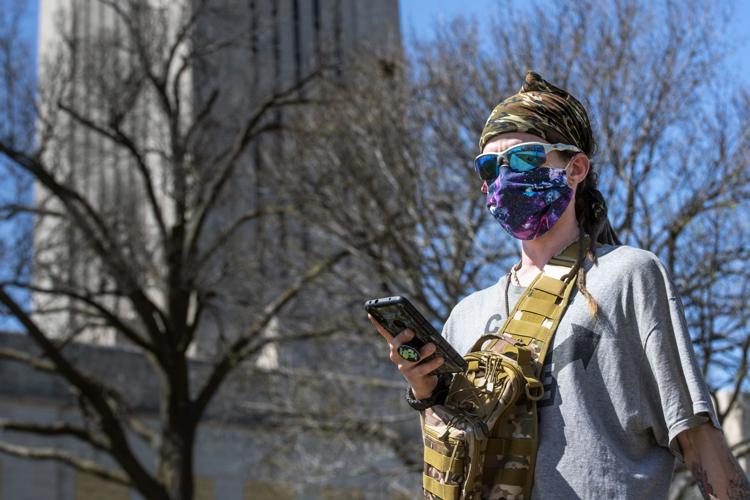 Feature, 4.9
Feature Photo
Glider Feature Photo, 4.11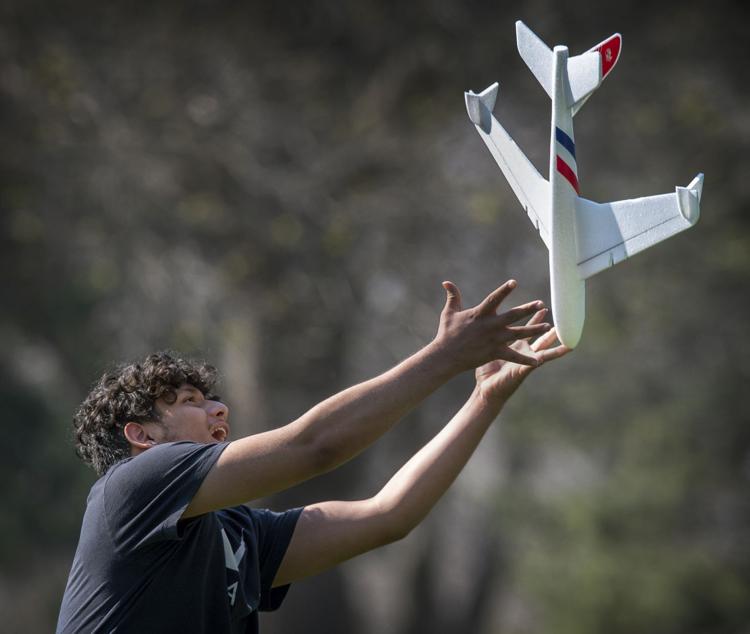 Drive-thru Easter Egg Hunt, 4.11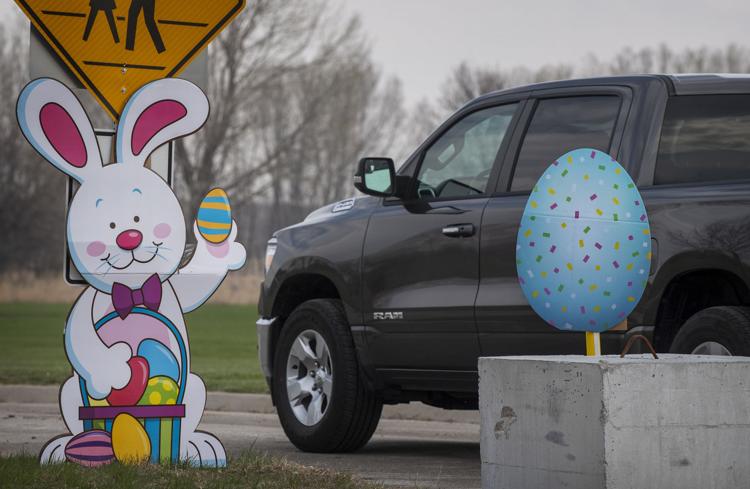 Drive-by Easter egg hunt, 4.12
Drive-by Easter egg hunt, 4.12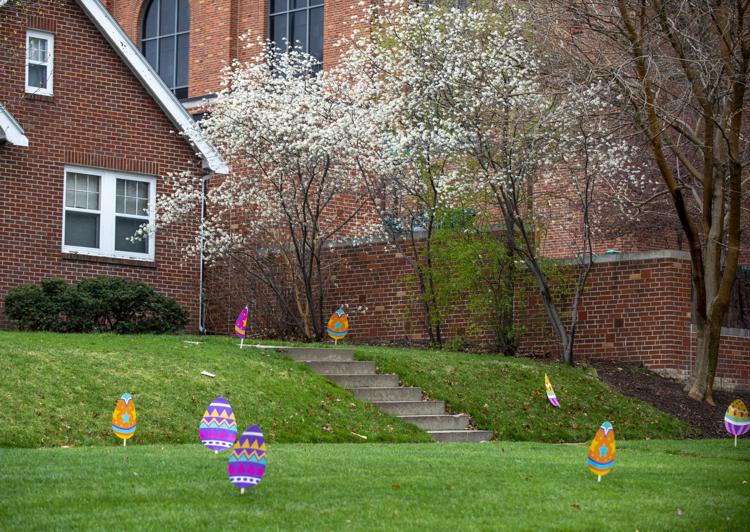 Drive-by Easter egg hunt, 4.12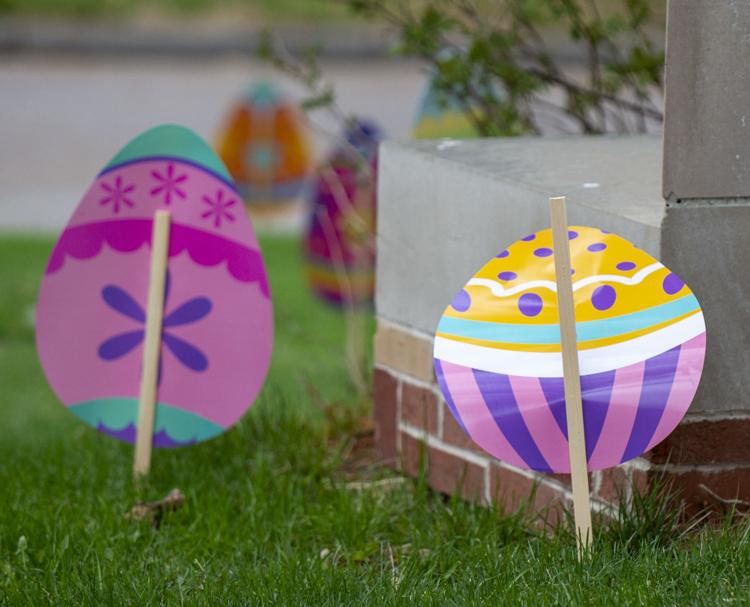 Drive-by Easter egg hunt, 4.12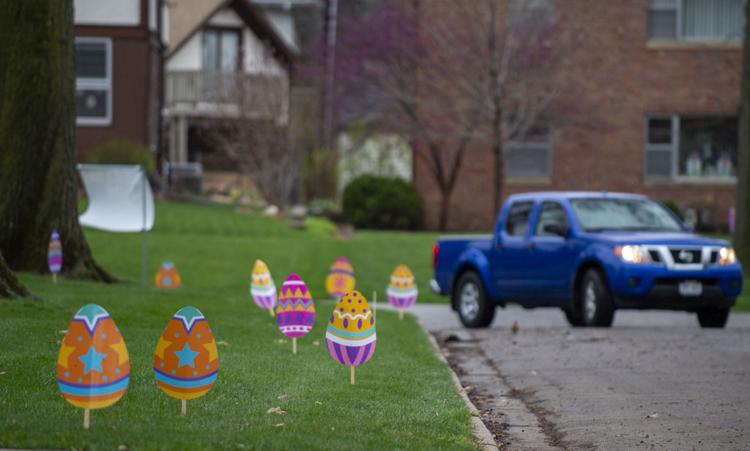 Herbie Husker Runzas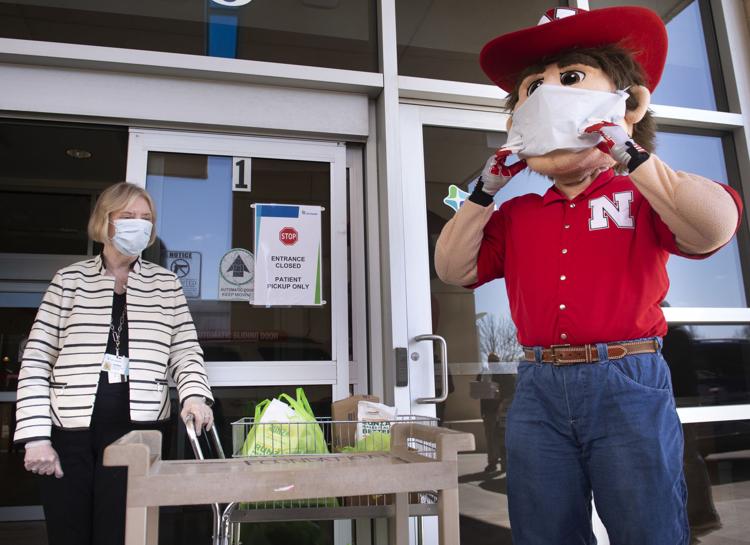 Feature, 4.13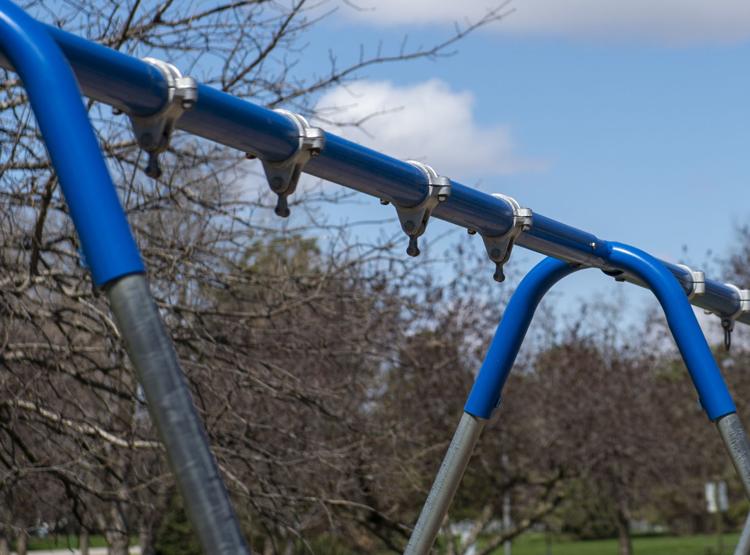 Feature, 4.13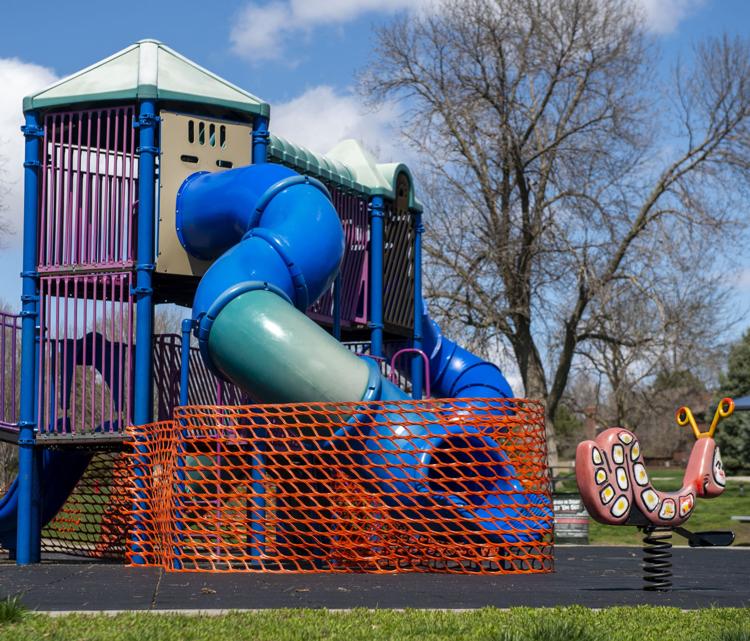 Virtual City Council
Feature Photo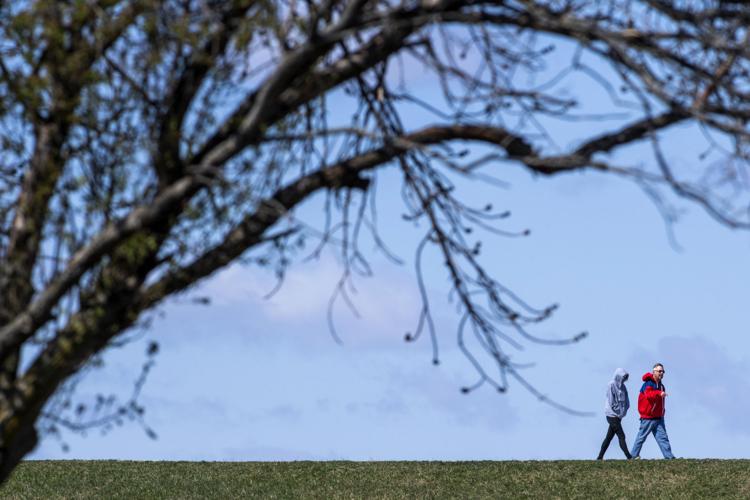 Feature, 4.11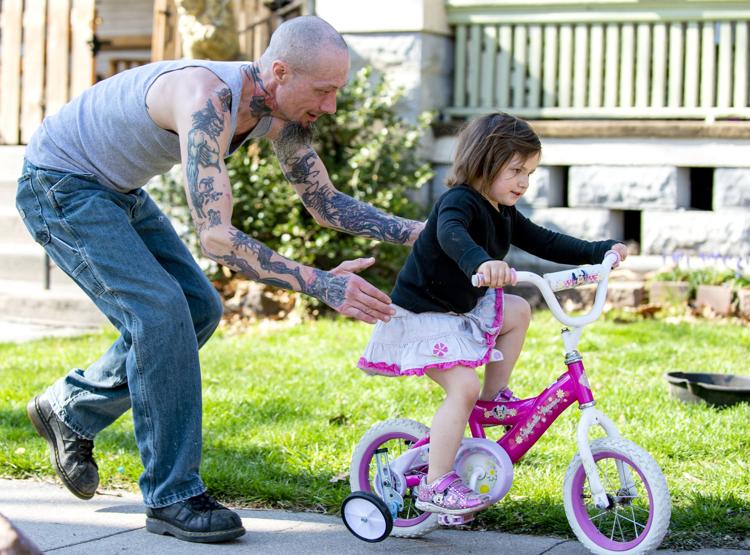 Watch: Lincoln neighbors sing 'The Old Rugged Cross'
Constellation Studios, 4.10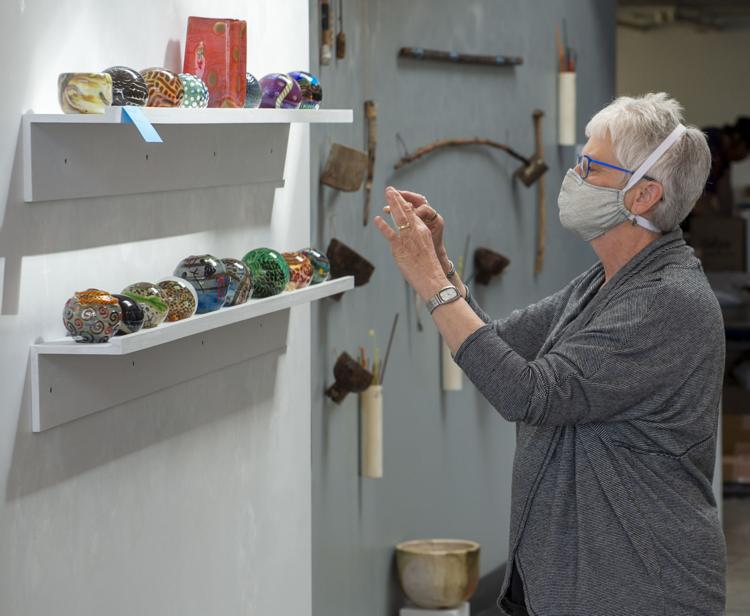 Good Friday Music
Kite Flying Feature, 4.10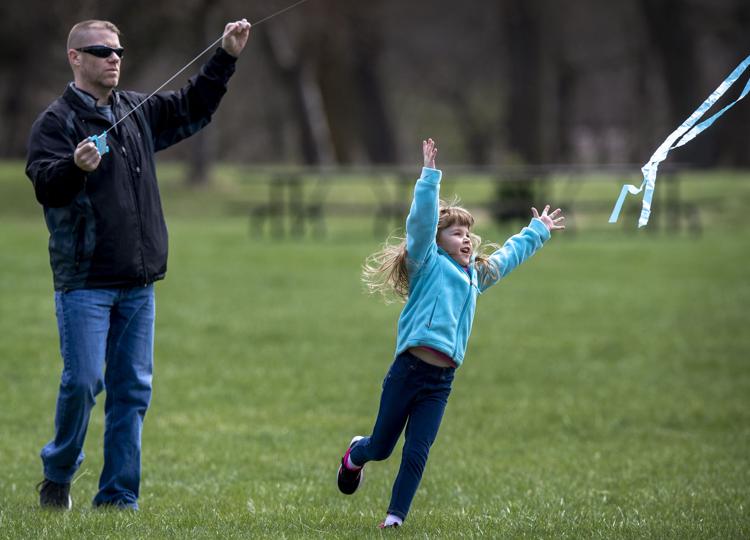 Feature Photo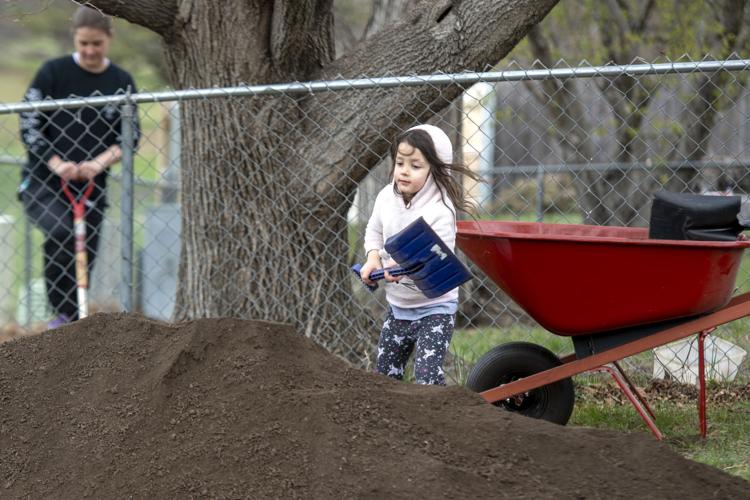 Peter Pan Park Feature, 4.9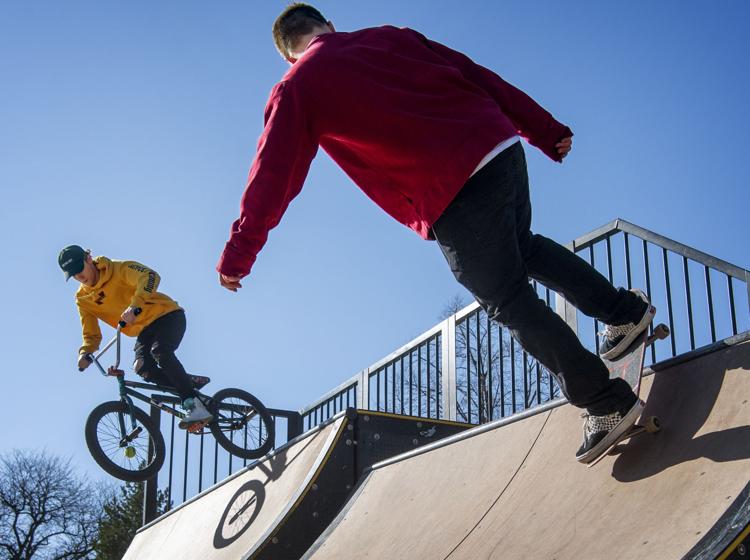 Watch: A timelapse of the mural at Saro Cider
Feature, 4.9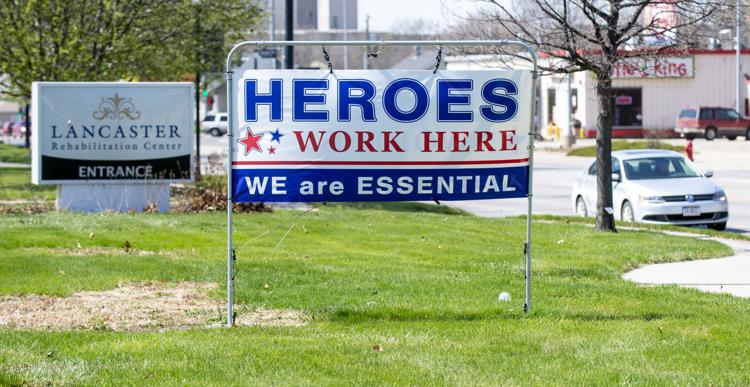 COVID-19 Workplace Safety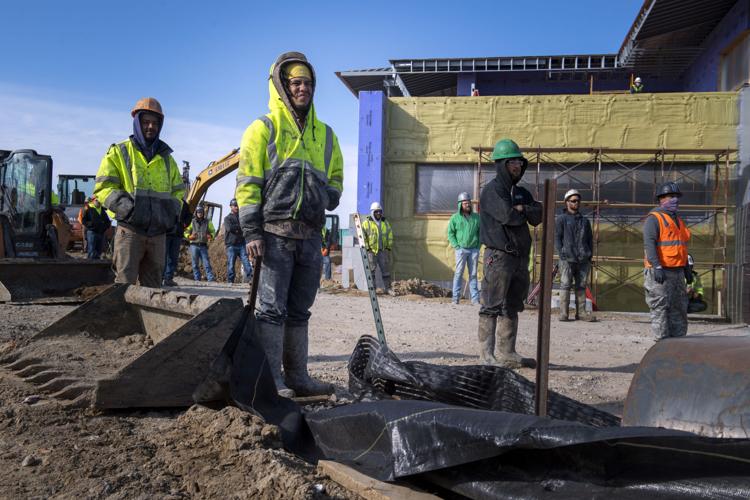 Watch: Steffany Lien twirls at birthday party
Downtown Parking, 4.8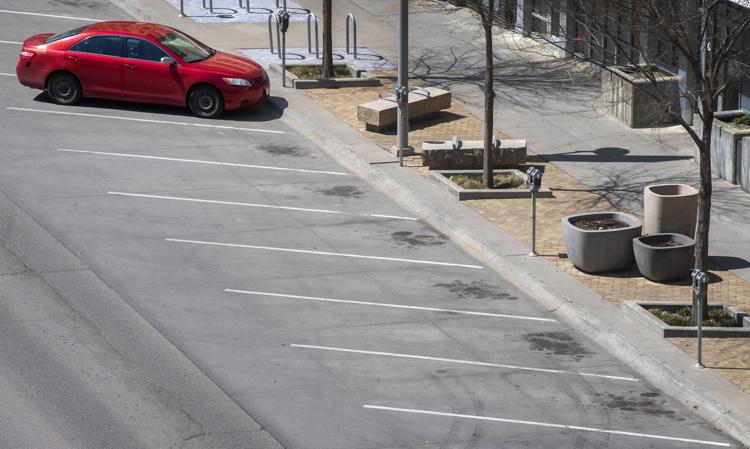 Eclipse, Inc. shirts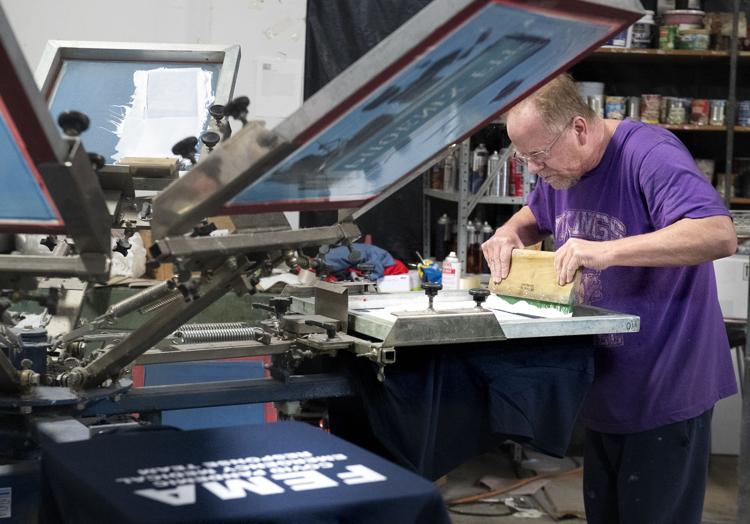 Saro Cider mural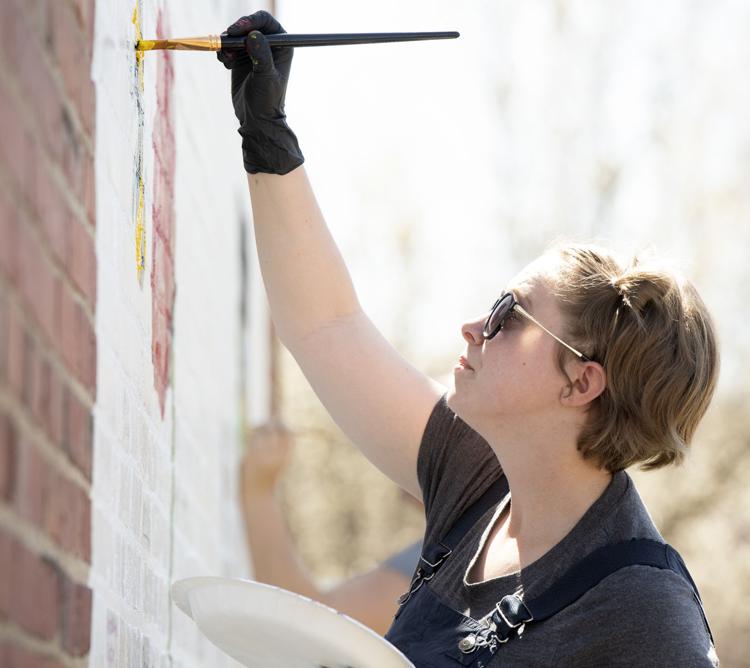 Saro Cider mural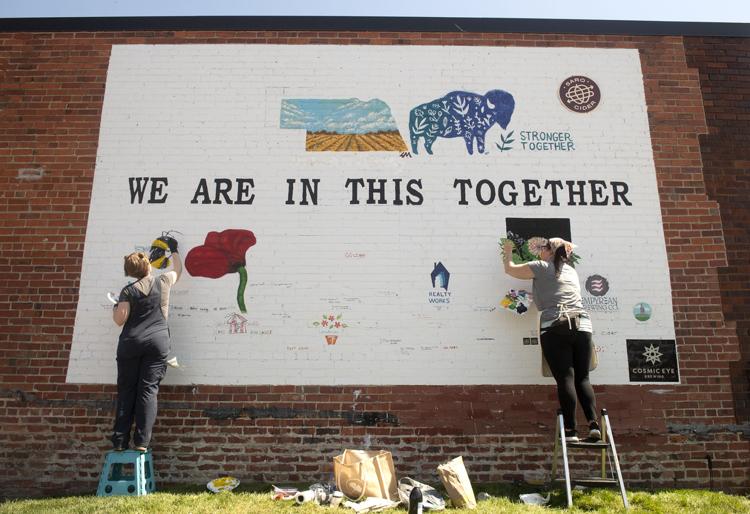 Holmes Lake crowd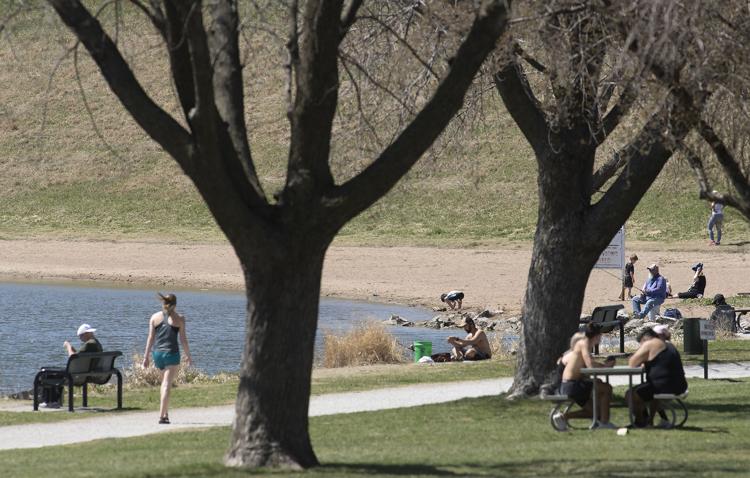 Holmes Lake Features, 4.7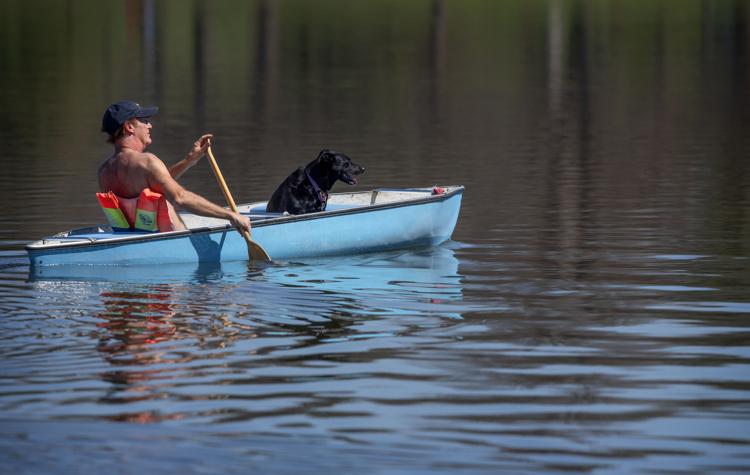 Feature Photo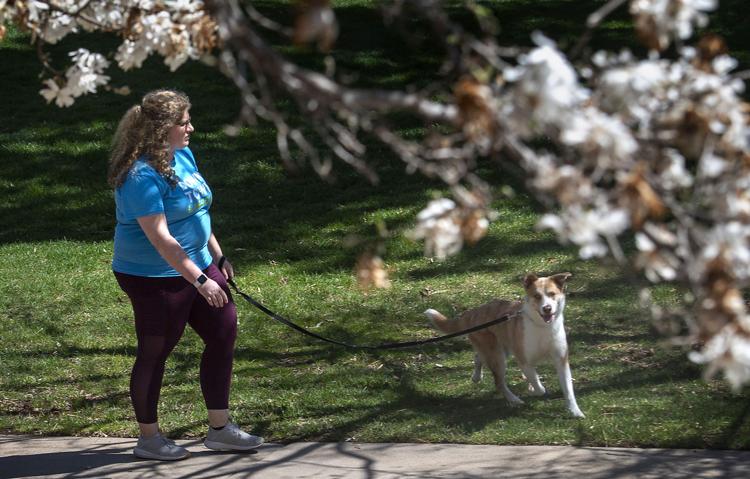 Watch: Hand sanitizer rolls off Innovation Campus assembly line
Feature, 4.6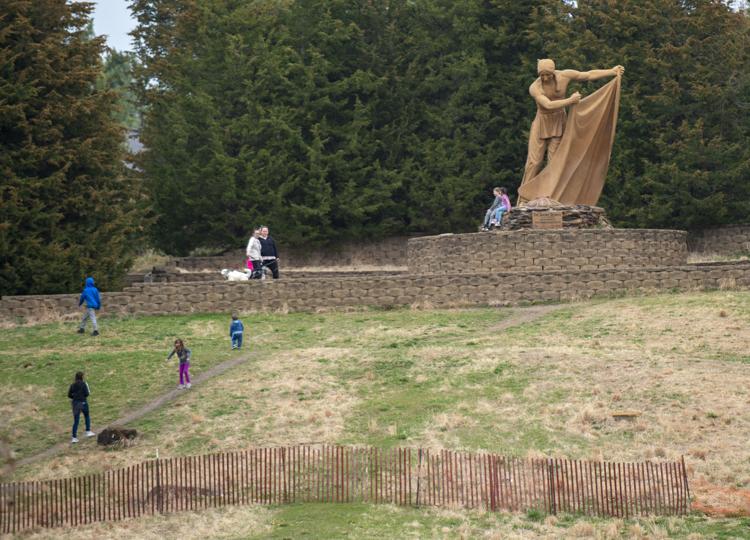 Justin Hullman tours the Abel Hall lobby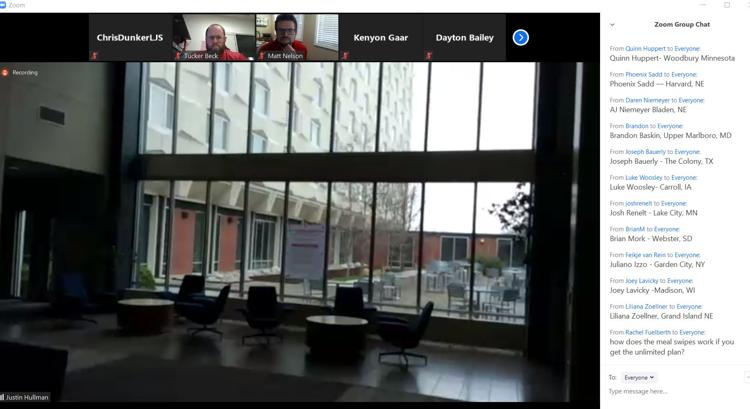 Wildlife Safari Park, 4.4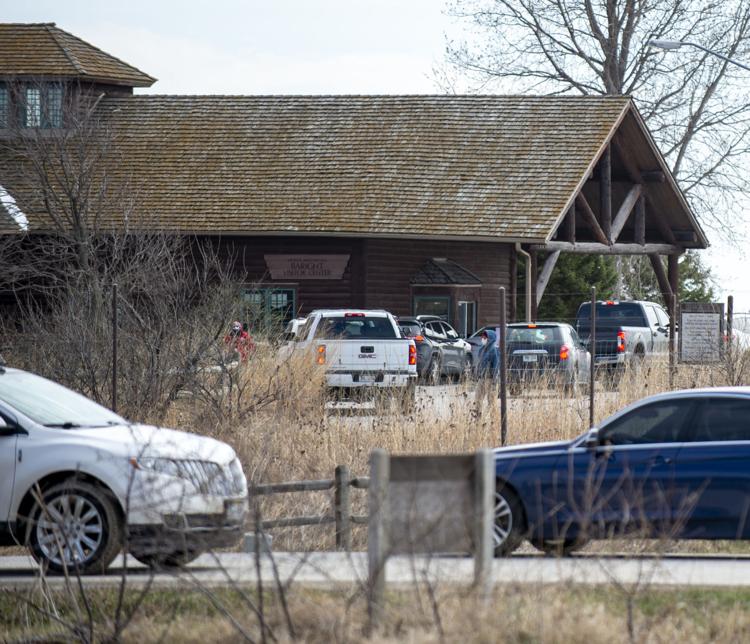 Inverse Parade, 4.4
COVID-19 State Employee Union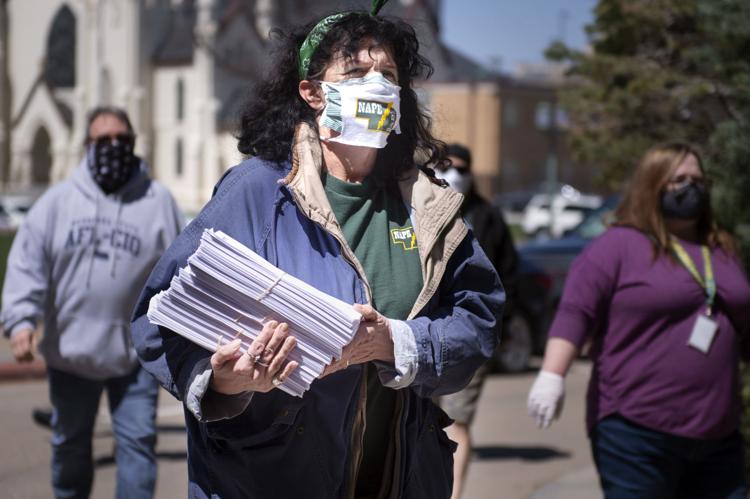 1867 Bar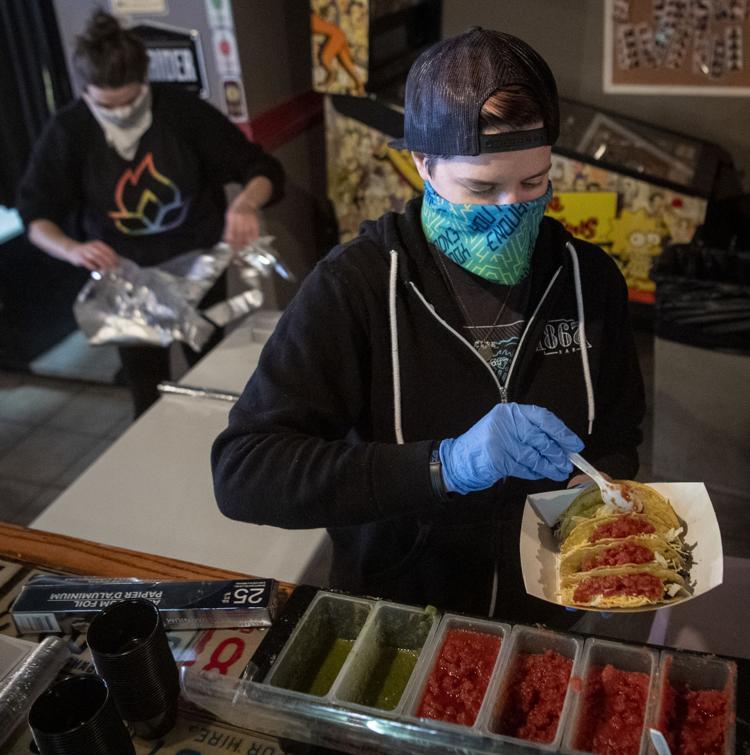 Nebraska Crossing Outlets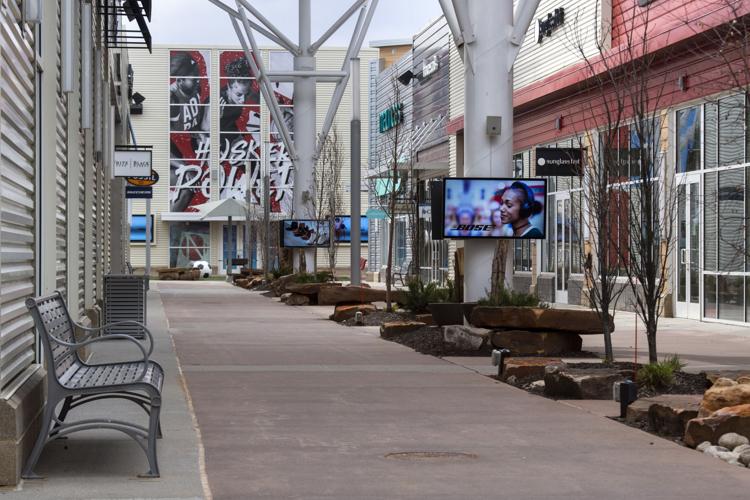 Remote Learning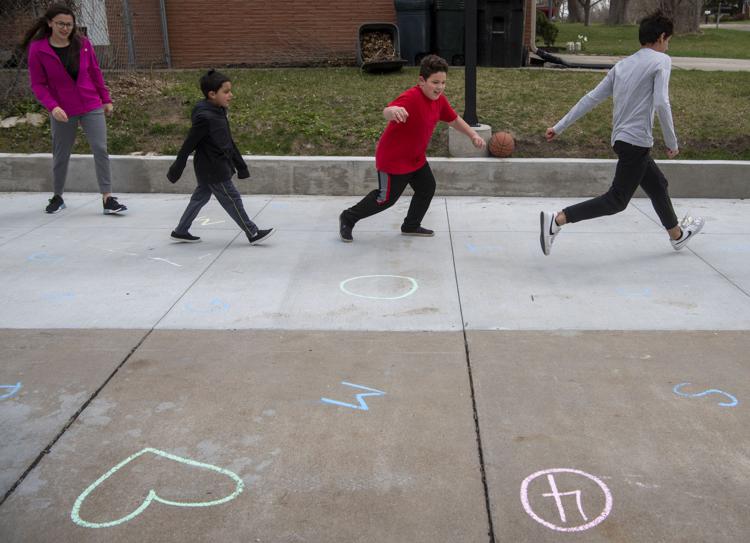 Weather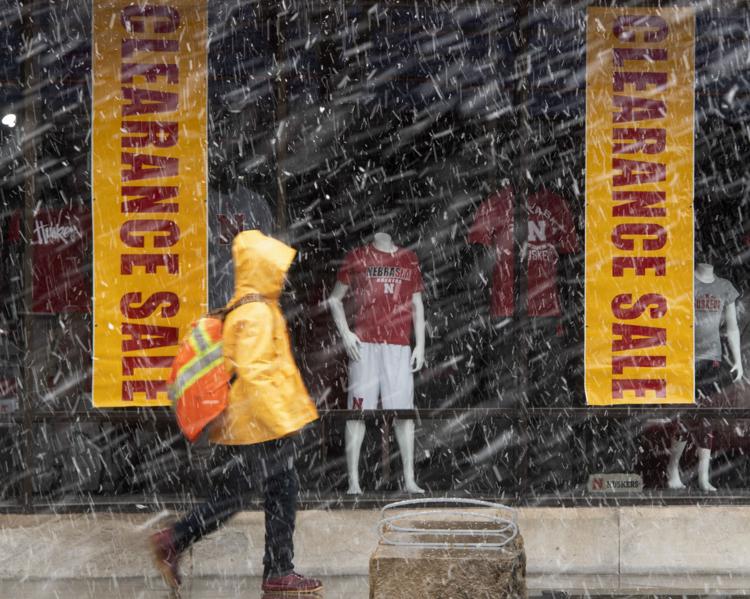 Football Stadium, 4.15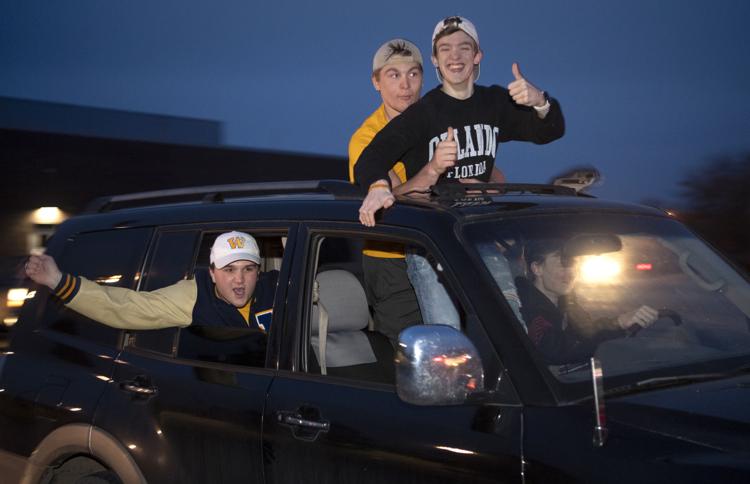 Thank You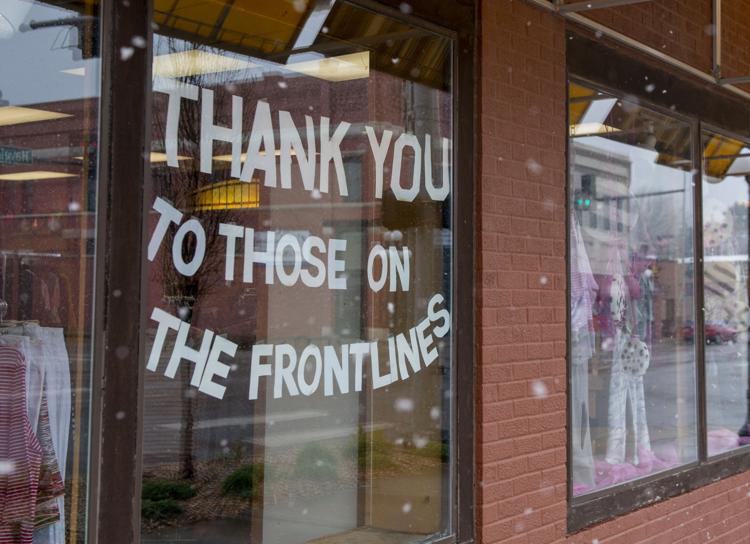 Eagle with PPE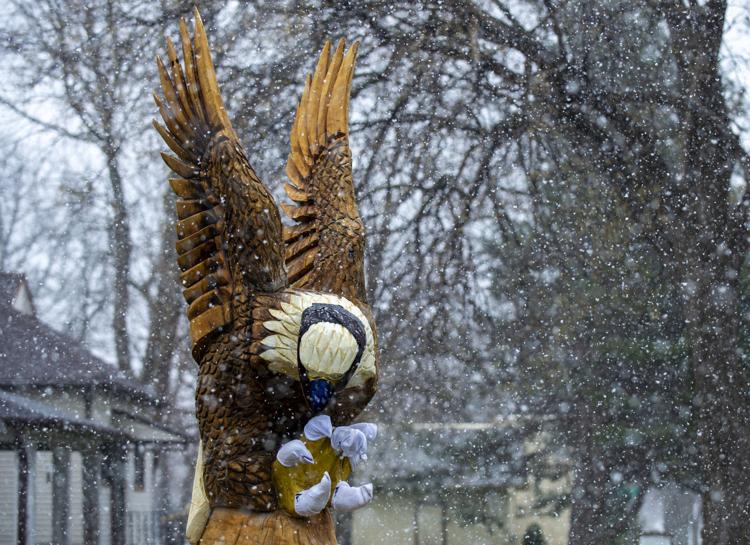 Snowman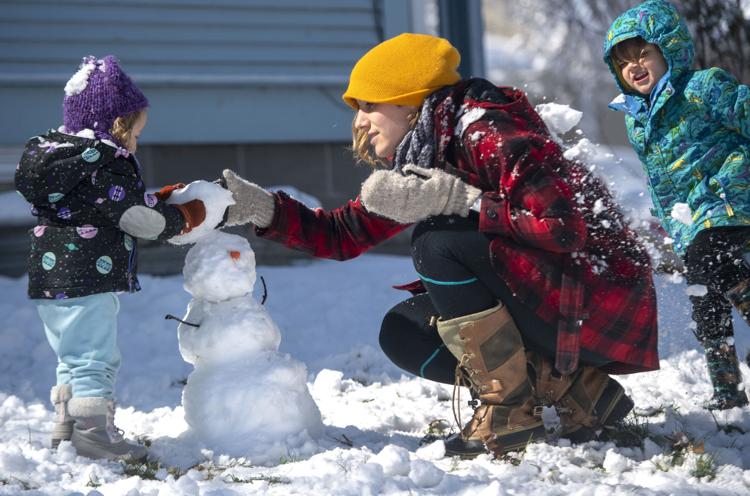 Grata Bar & Lounge
Feature, 4.18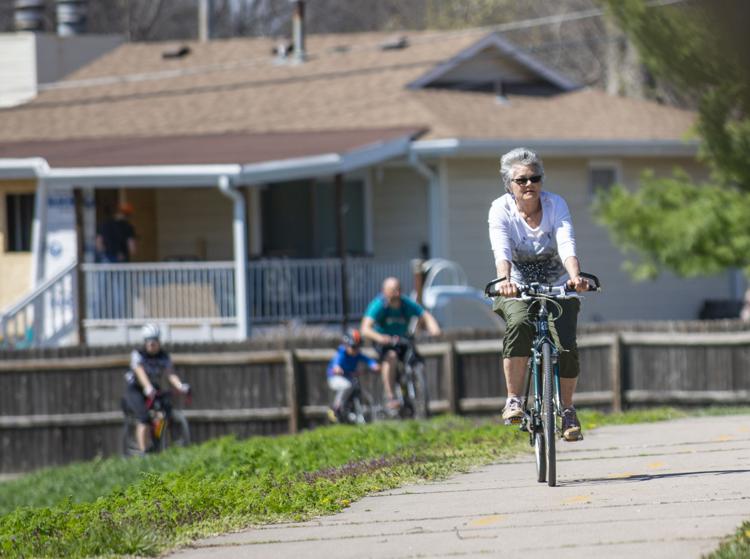 Feature, 4.18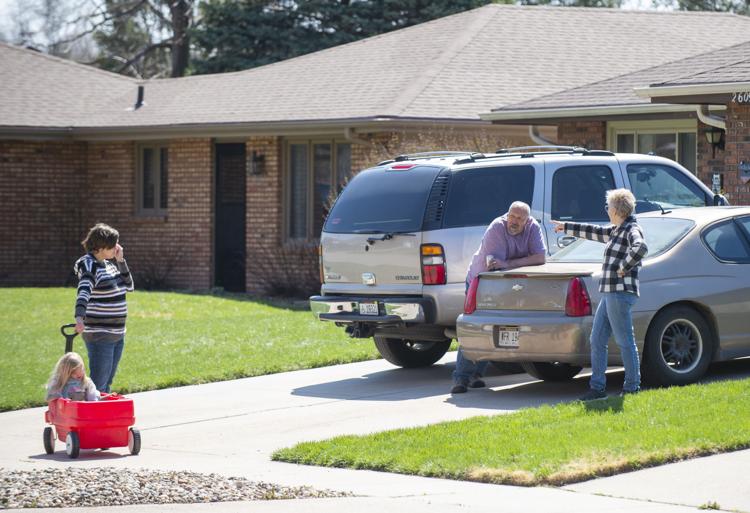 Feature, 4.18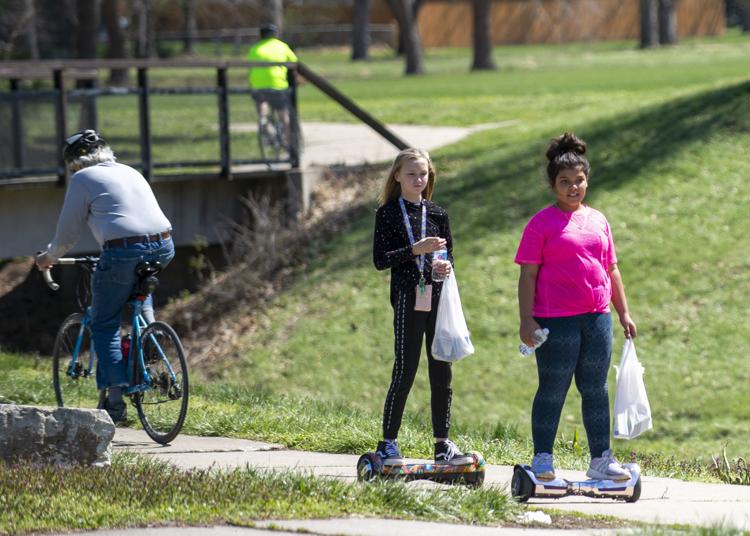 Spring Game Emptiness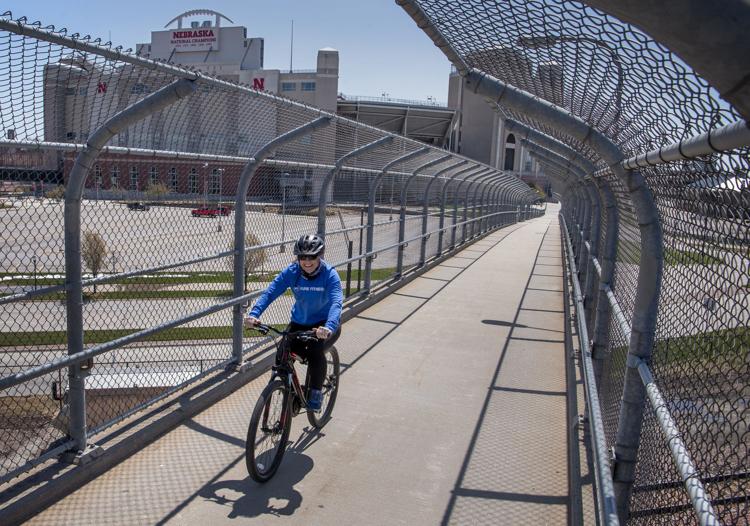 Spring Game Emptiness, 4.18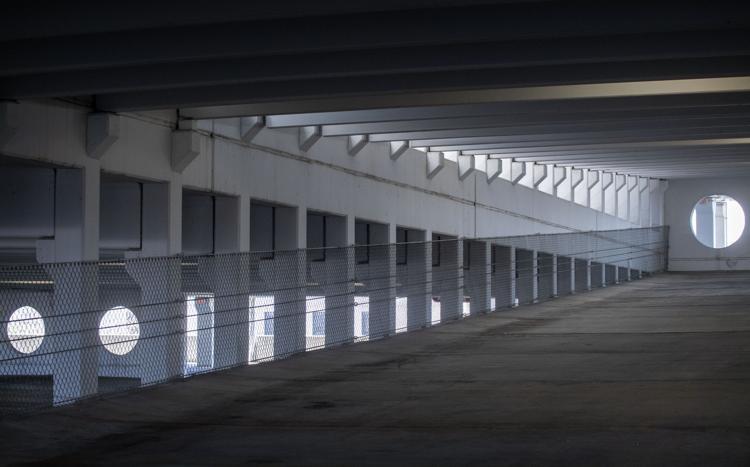 Thanks to LJS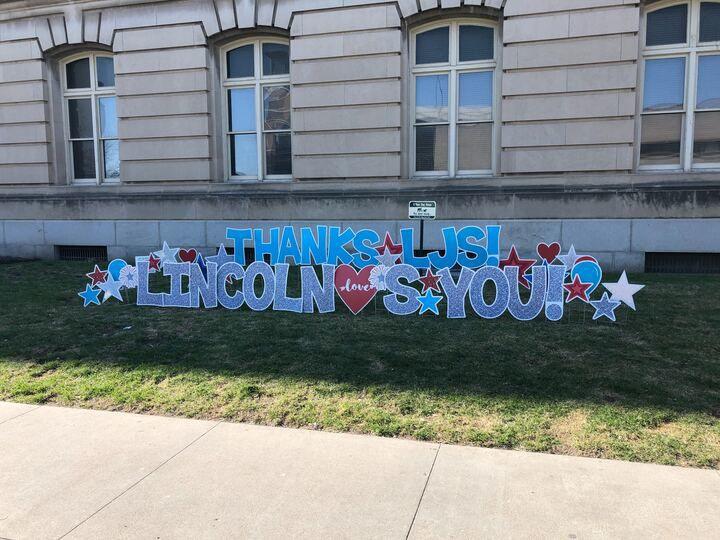 South 27th and Washington Streets mural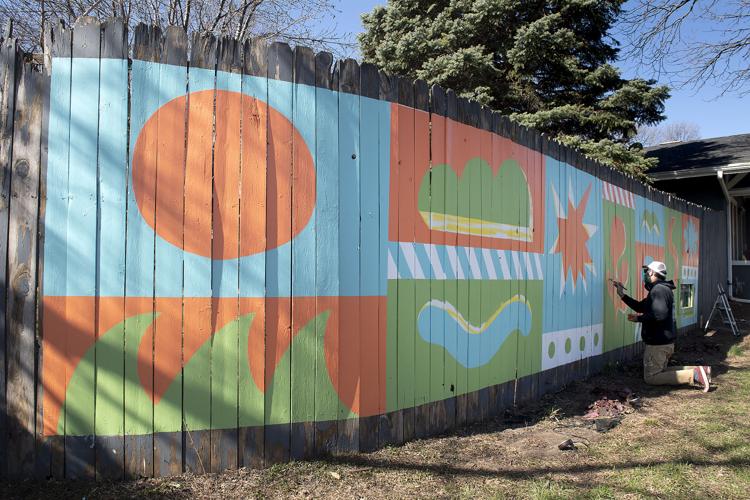 Sunken Gardens tea party picnic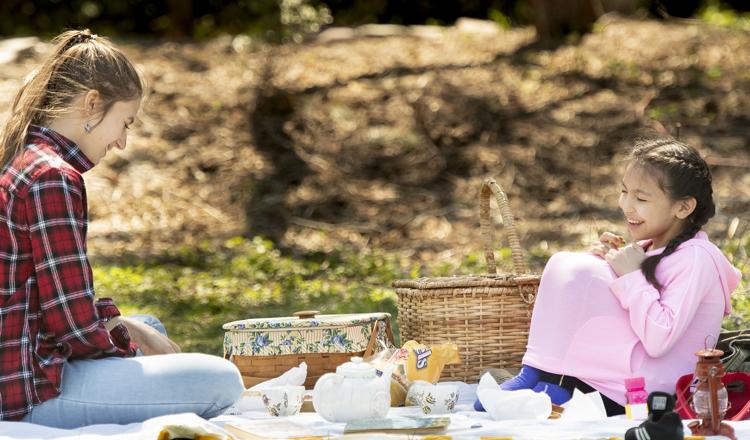 Food Bank
Thank you
Thank you!!!
91-year-old released
Air and Army National Guard COVID-19 testing
Teacher and Staff Parade
Teacher and Staff Parade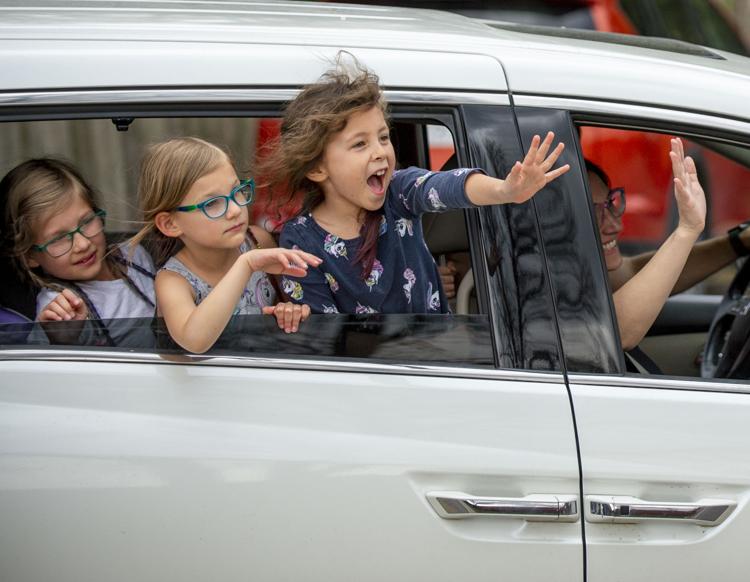 Sunken Gardens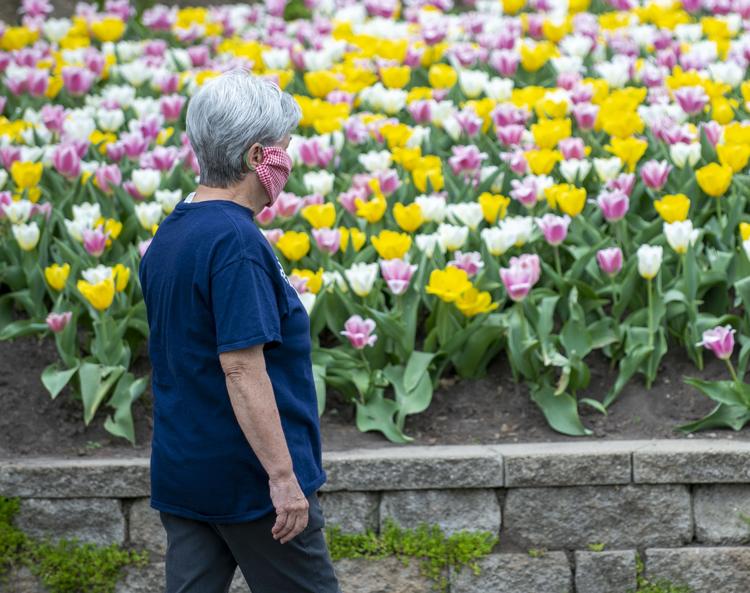 O Street cruising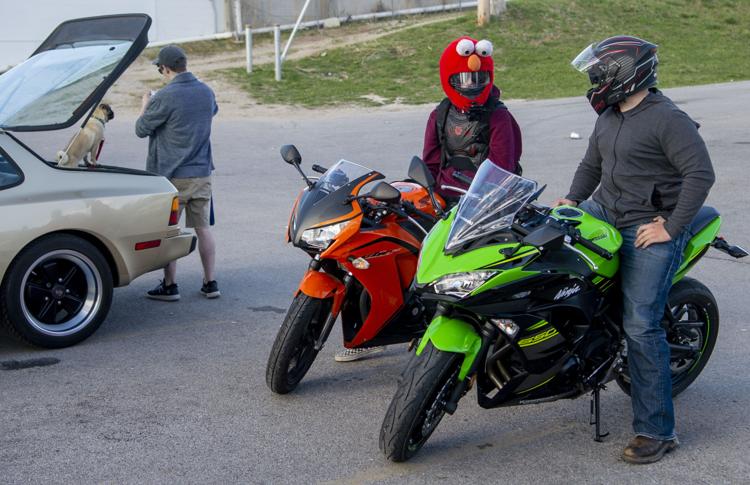 Billy's takeout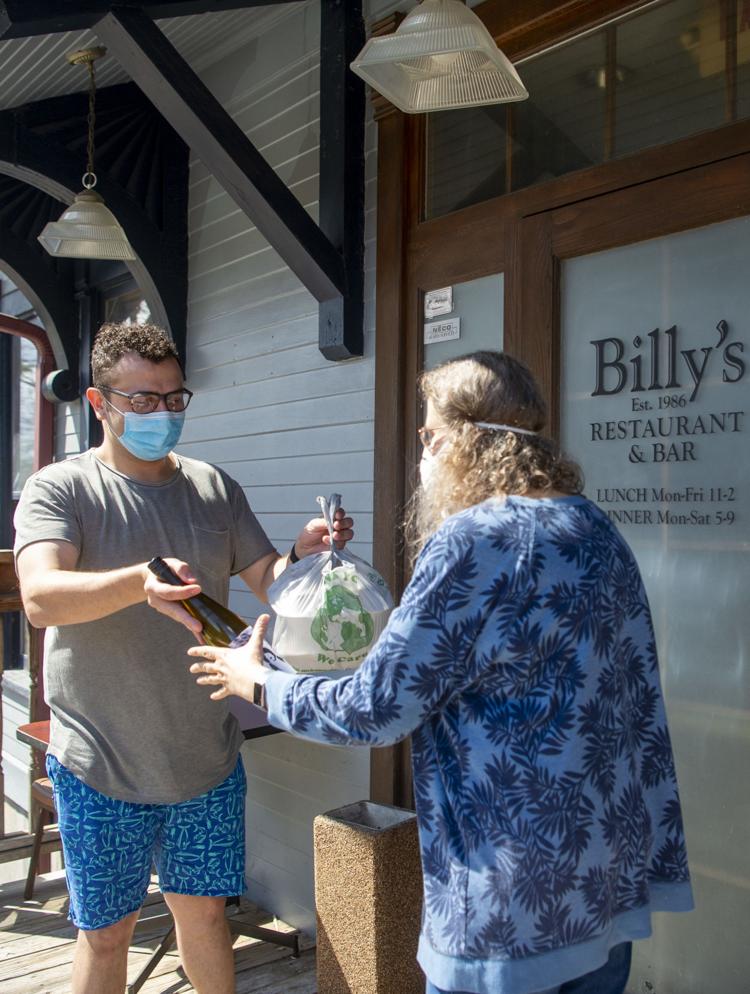 BikeLNK disinfecting
Dandelions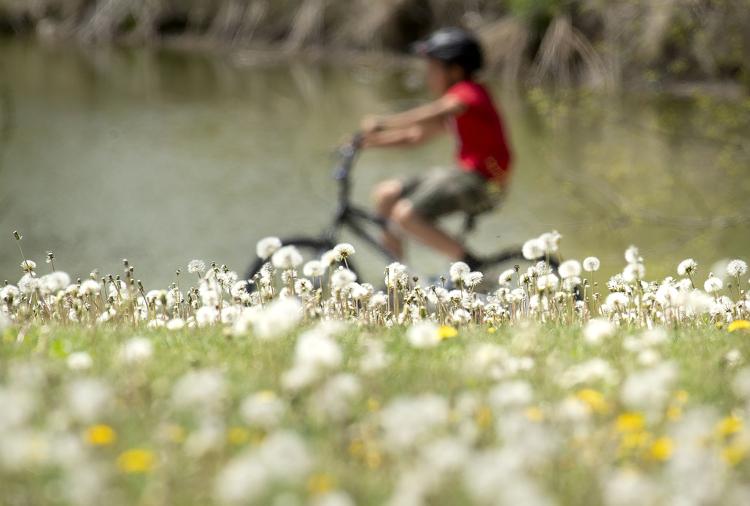 Puzzles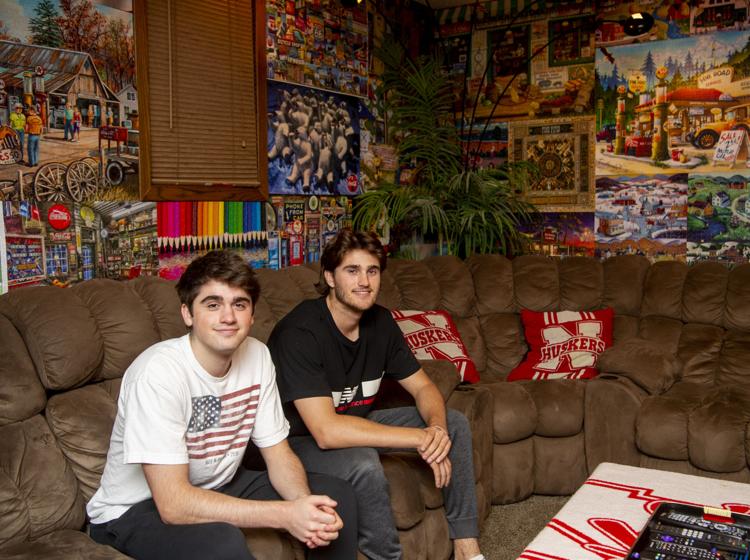 Former Cop Birthday Drive-by
Masks For Truckers
Hero Signs
Marathon void
Art walk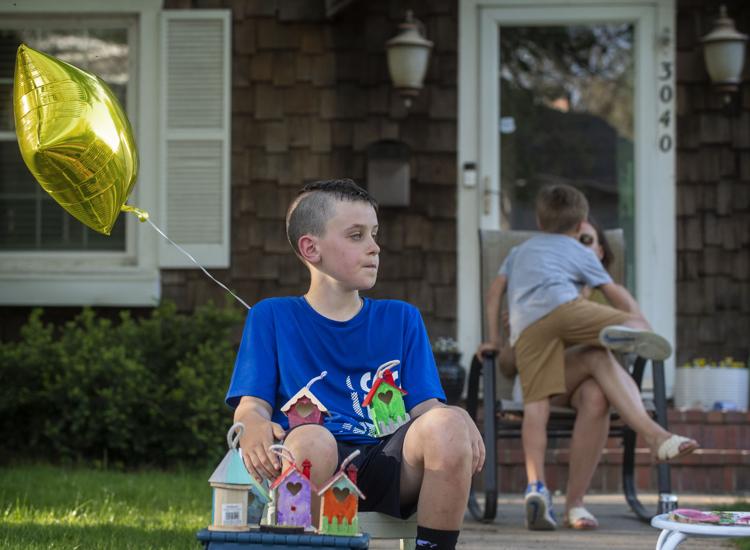 Gateway Mall, 5.1
Gateway Mall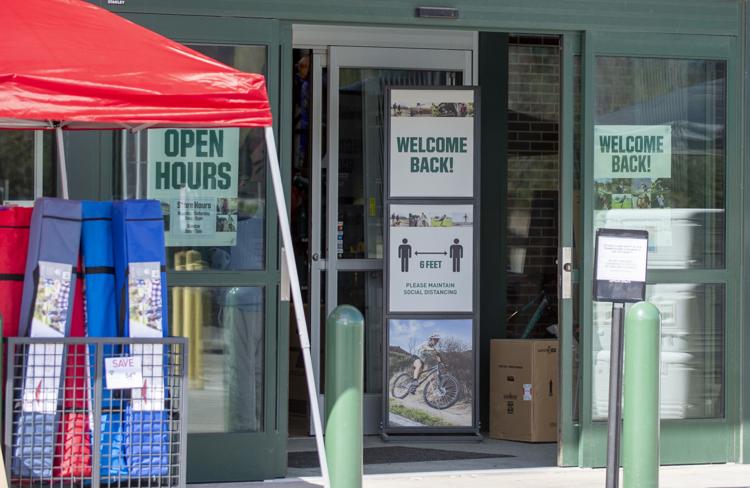 Drive-through parade
Drive-Thru Career Fair
Super Saver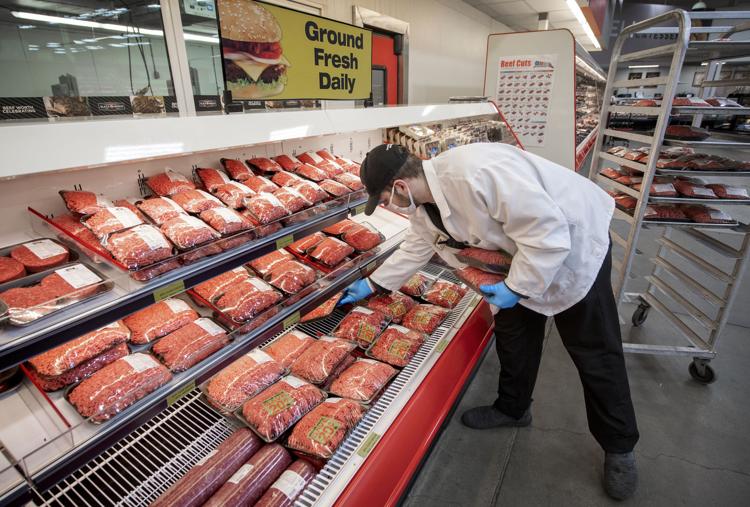 Wishtree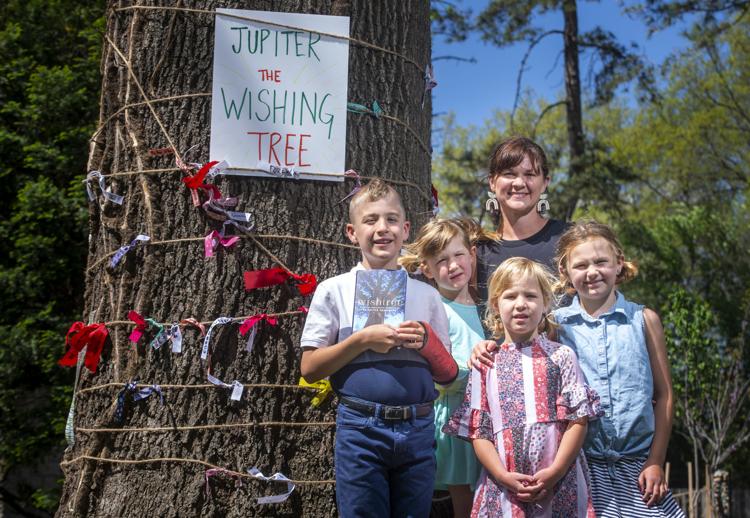 Center for People In Need food distribution
Restaurants Reopen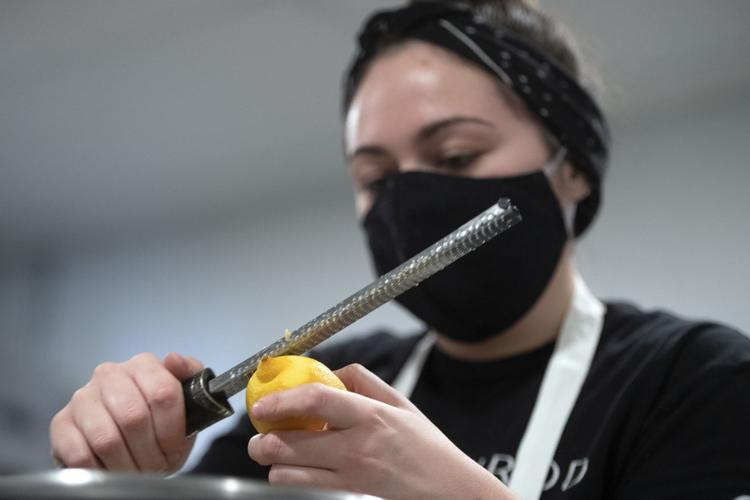 Test Nebraska site
Mother's Day
Reopening Hair Salon
Corona Cruz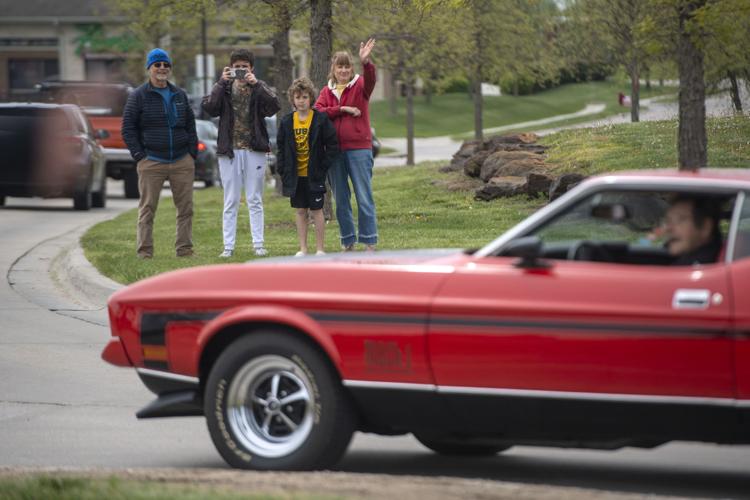 Lincoln Christian 2020 Seniors
Lincoln reopening
Lincoln reopening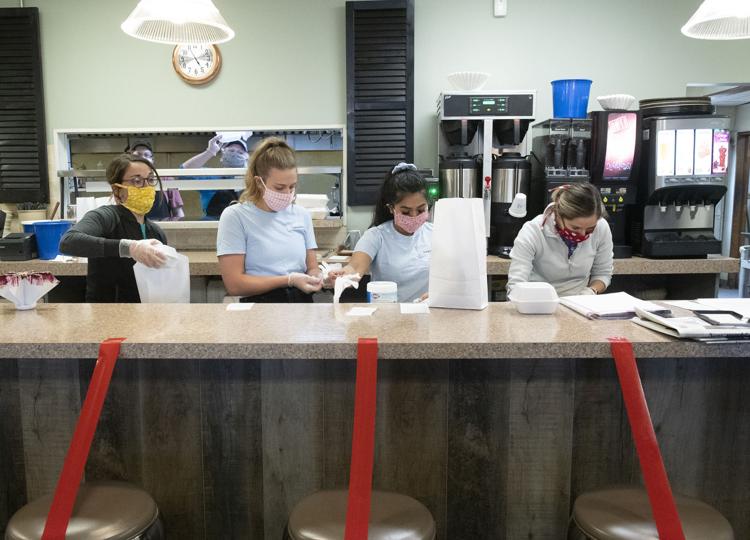 Signs on South 16th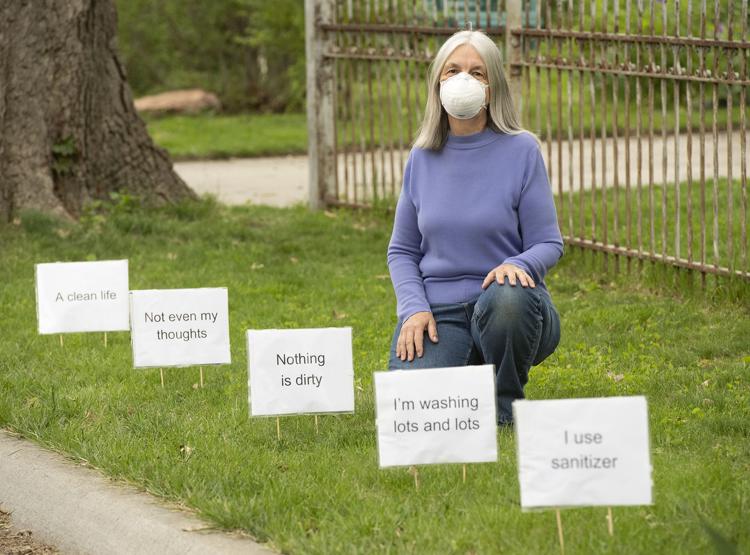 Election Day
Parkview Christian Teacher Appreciation Day